App Reviews
Rack Up – arcade game to reclaim the grid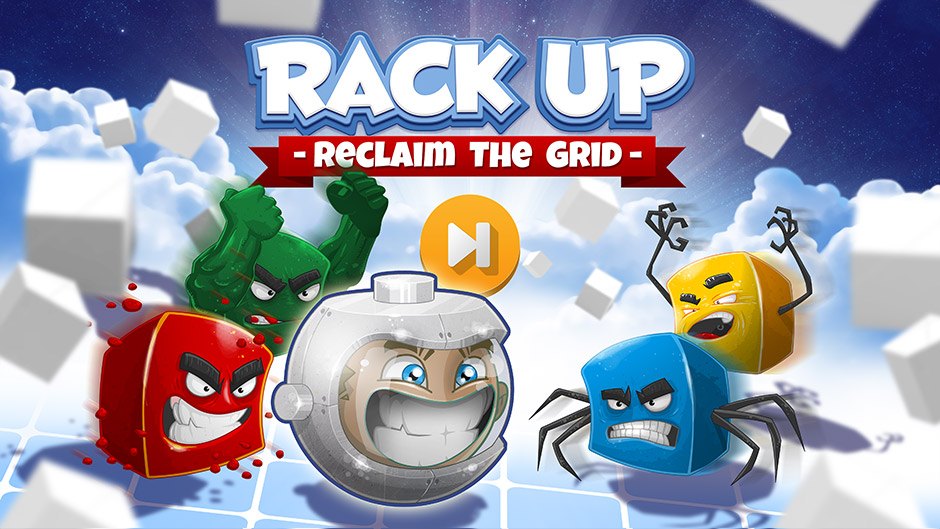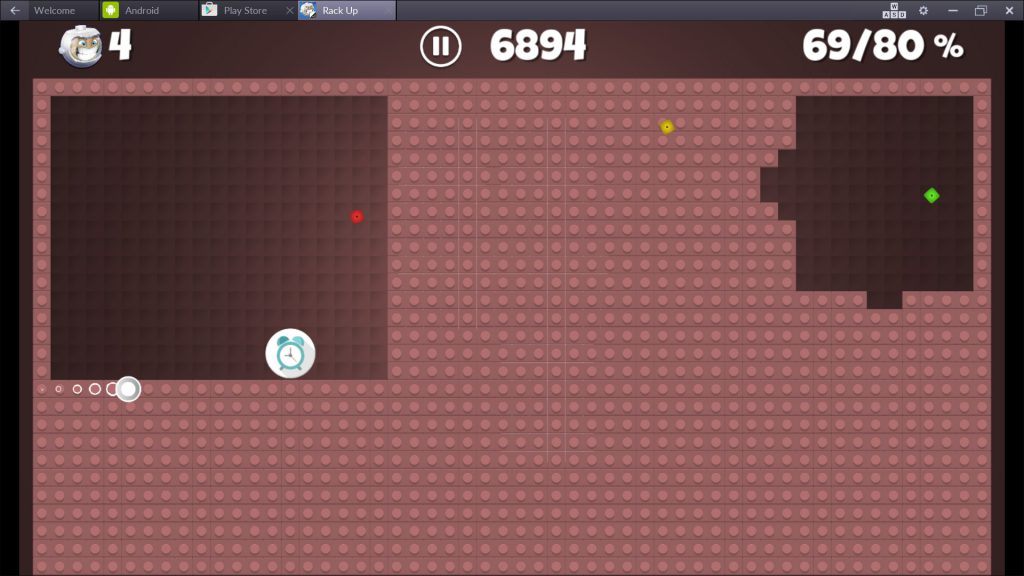 Rack Up is an action arcade game to reclaim the grid from menacing aliens zipping through the field. You swipe to control your hero thus creating walls that connect and trap or lock enemies out. Fill at least 80% of the grid to advance to the next level.
Pros & Cons
Pros:
Fast-paced challenge when multiple aliens are introduced!
Collect and use power-ups to aid in your wall building quest!
Easy to play yet tough to master!
Cons
If you perish many times, progress is not saved properly and you must restart from the beginning.
In Rack Up the goal is simple. Swipe your hero to cut through the grid- make it to the next wall to fill in the gap untouched. Fill up to eighty percent of the grid and you advance to the next level. Easy right? Wrong! There are up to four menacing aliens thrown in to thwart your plans. Let's look at each and their abilities:
Wall-Crawlers: are blue aliens that creep along the edges of walls, hide in the wall to avoid them.
Bouncers: are fast red ping pong aliens which bounce off the walls, the smaller the space the more dangerous they become.
Block-Eaters: are green aliens that devour what is in their path and will destroy walls you have built.
Within-Blocks: these frightful yellow aliens only appear in the walls that you have created, so watch out!
In a grid field that resembles the top of Legos you must continue this endless game unscathed. One of my gripes lie here… If you perish many times, progress is not saved properly and you must restart from the beginning. You must make it to the checkpoint in order for the game to be saved. I understand this can make it more challenging but restarting from level one after reaching level seven in my evaluation made it seem like a game you would want to conquer in one sitting rather than one you can return to again and again.
Anywhoo, another key helper in the adventure are power-ups which can help with multi-tasking your foes. Those include:
Lightning Fast: Grabbing this power up will increase your speed drastically.
Slow Motion: Slows down the aliens giving you more time to create walls.
Invincibility Shield: Gives you protection against the aliens.
Lock Enemies: Locks aliens in place giving you free reign to move about
Power-ups appear and last for only a few seconds so use them wisely. The graphics and sound effects are fitting and Rack Up can easily turn into a simple title that grows frustratingly good.
BlueStacks Rating
Rating: 4.4/5
Rack Up is one of those easy to play games that absorbs you with challenging gaming trying to multi-task; avoiding aliens, collecting power-ups and trapping aliens. BlueStacks is the best way to play Rack Up on PC… download now!