App Reviews
State of Survival: Zombie Game With a Unique Gameplay Style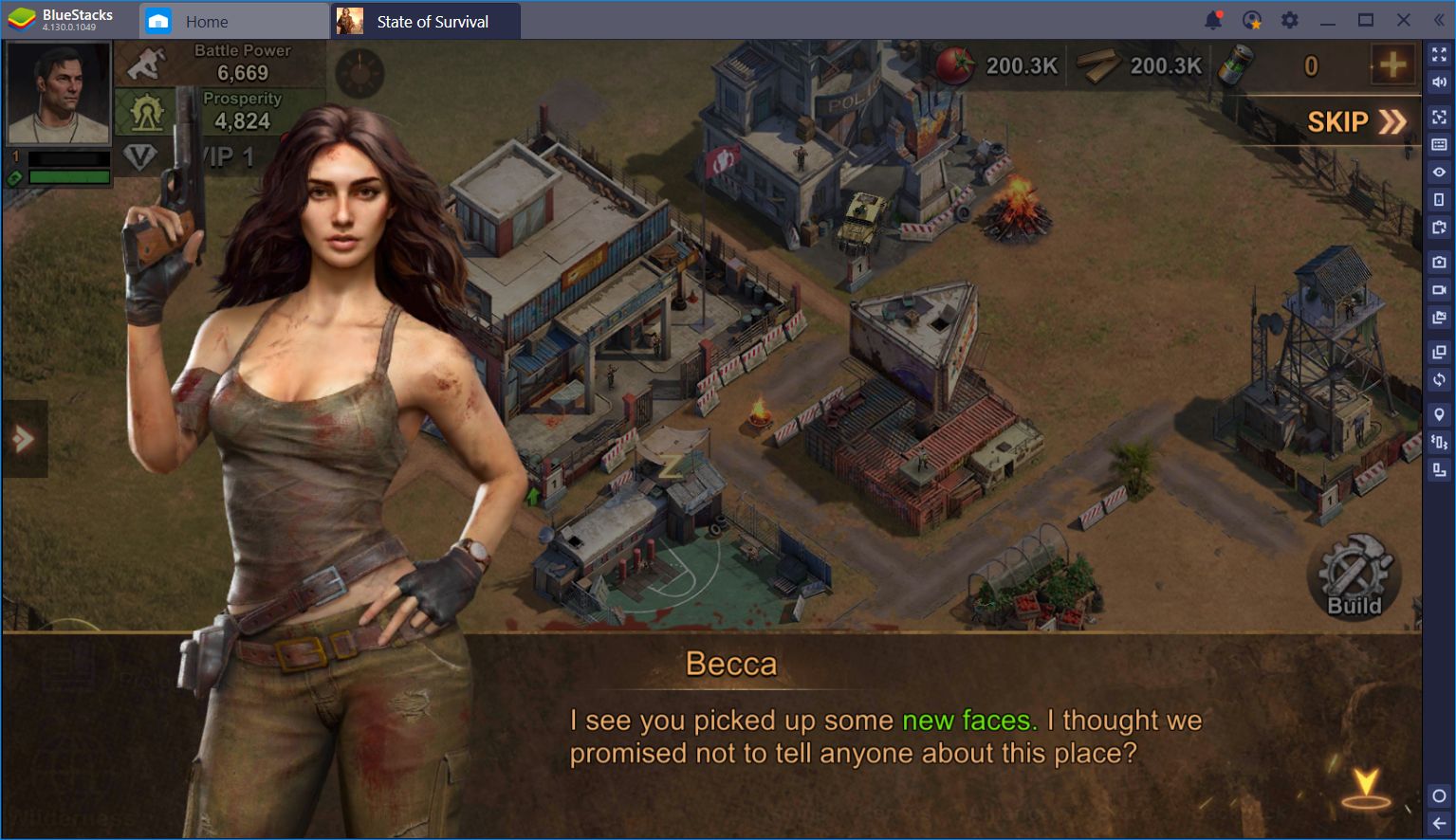 The undead have overrun the streets. You're the only survivor in your group. Welcome to State of Survival.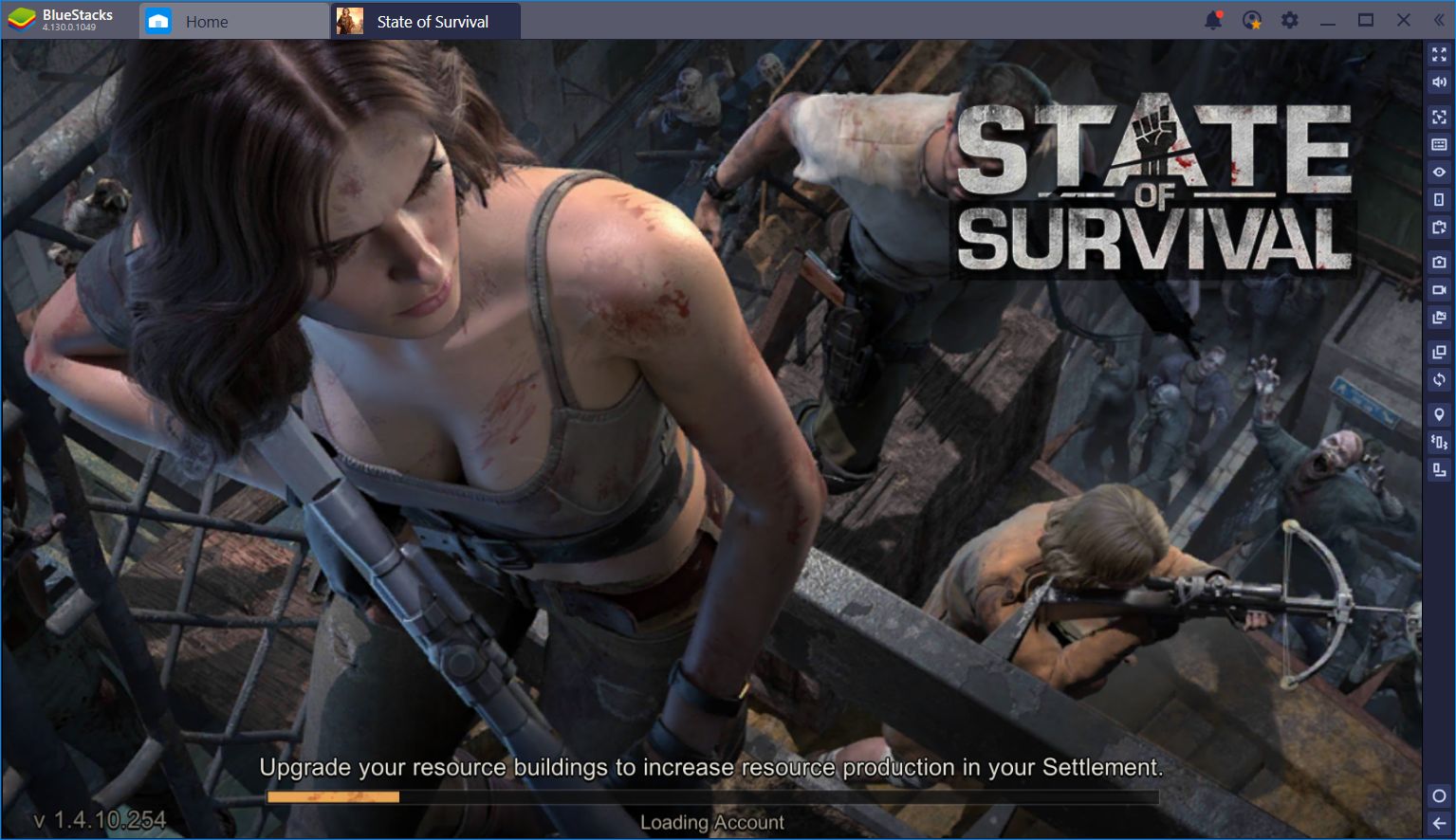 Now, we've talked about many zombie games during our time creating articles for this blog, most of which share similar themes and gameplay style, which is why weren't very excited when first trying out State of Survival. However, our opinion quickly changed about 5 minutes into the game, when we saw that it combined many different gameplay styles. Is it a conquest game? Is it a game with real-time strategy combat? Well, maybe it's a little bit of both, as you'll soon notice from reading this review. You can also check out our nifty compilation of tips on troops, garrison, battle power, and more.
State of Survival is an interesting experiment by developer KingsGroup Holdings, who also brought us games like Z Day: Hearts of Heroes and the lesser-known Dino War: Rise of Beasts. Their latest zombie game is nothing like the other two as it brings us a unique combination of genres that feels awesome to play both in singleplayer and multiplayer modes. For the former, you can focus on battling NPC enemies to clear more space for your base or to complete several stages, while you can also scout and attack other players on the world map for the latter.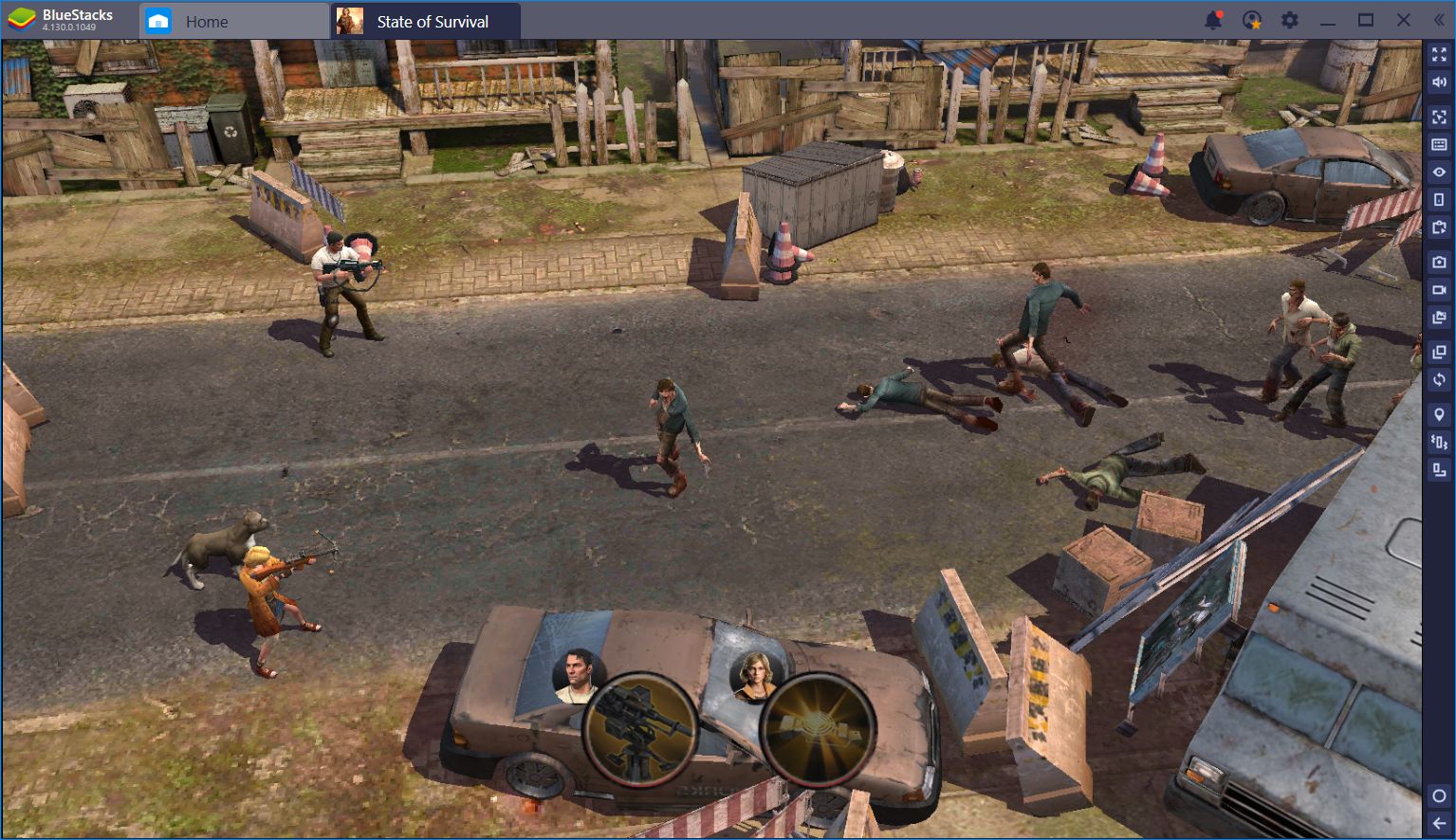 Furthermore, State of Survival also brings us a rich narrative with many different characters that compels us to complete stages and discover more of the backstory. While it's fairly light on the text elements (even going as far as to provide us with an option to skip the dialog), those who take the time to read through most conversations will probably find a reason to keep playing. But don't get us wrong, this game isn't story-driven at all; the story is only there to garnish the gameplay, which is, by far, the strongest point of this zombie game.
Without further ado, let's dive in and see what State of Survival has in store for us.
The Story so Far
If you've played other zombie games before, the story here will seem very familiar: The world has fallen into chaos after the zombie outbreak, which forced the survivors of the apocalypse to group up into settlements and safe havens from the encroaching undead threat. However, lawlessness and anarchy reigns as people constantly fight each other over resources.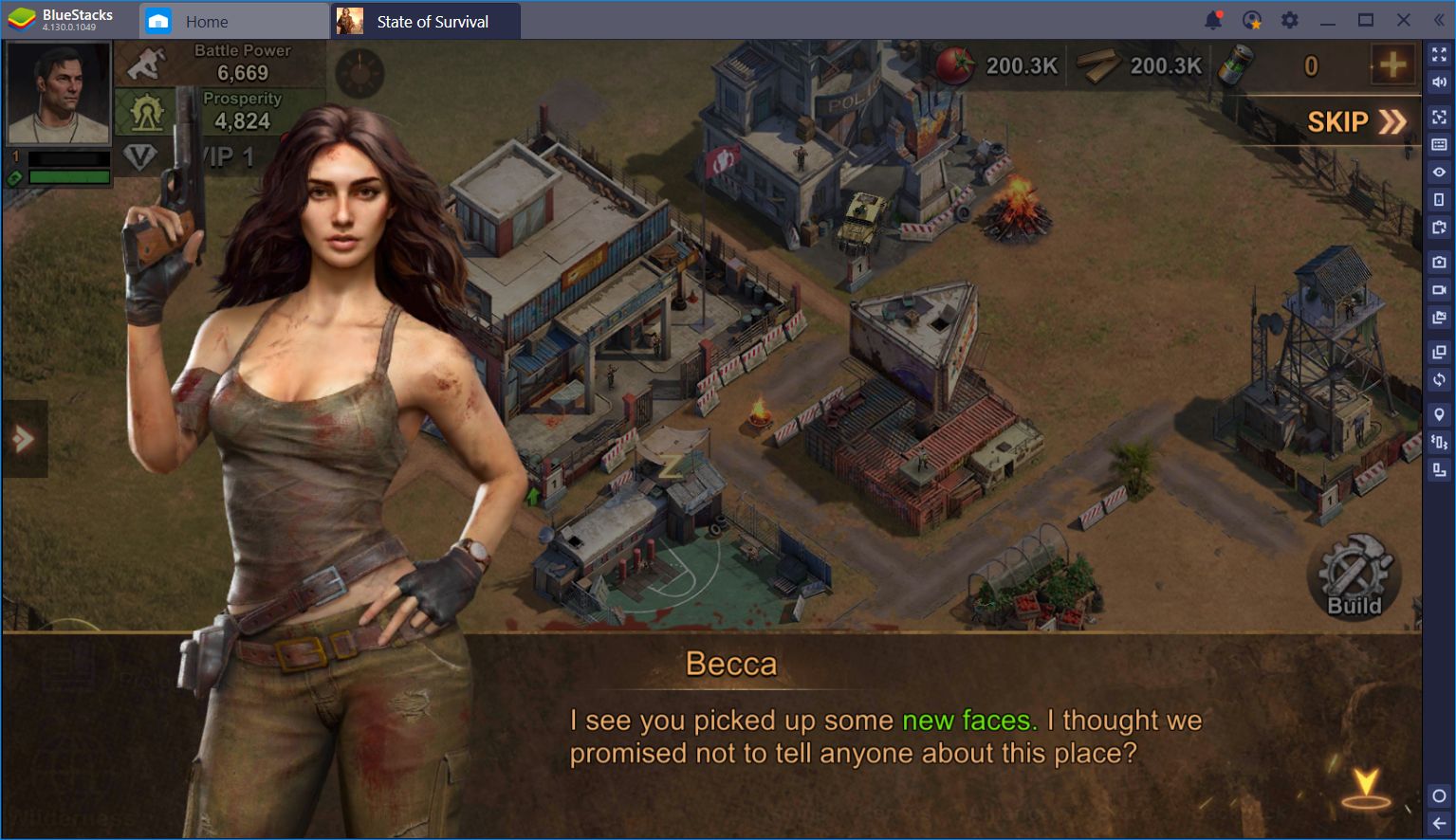 You assume to role of Sergeant Joe Nolan, a battle-hardened ex-military officer that was dishonorably discharged under accusations of smuggling. A few minutes into the game, Sarge rescues a woman from a zombie attack, and then gets accepted into a safe haven. After proving his worth and resourcefulness in taking back lost territory from the zombies, Sarge gets promoted to Chief of the outpost. It's your task to create a powerful settlement that can weather both zombie attacks as well as assaults from other rival factions.
Conquest or RTS?
The core gameplay of State of Survival is that of a conquest game. You'll spend most of your time in your base, building and upgrading new structures, gathering resources, training troops, and basically doing everything that a Chief does. However, this gameplay is contrasted with RTS and real-time combat sections where you can partake of different challenges.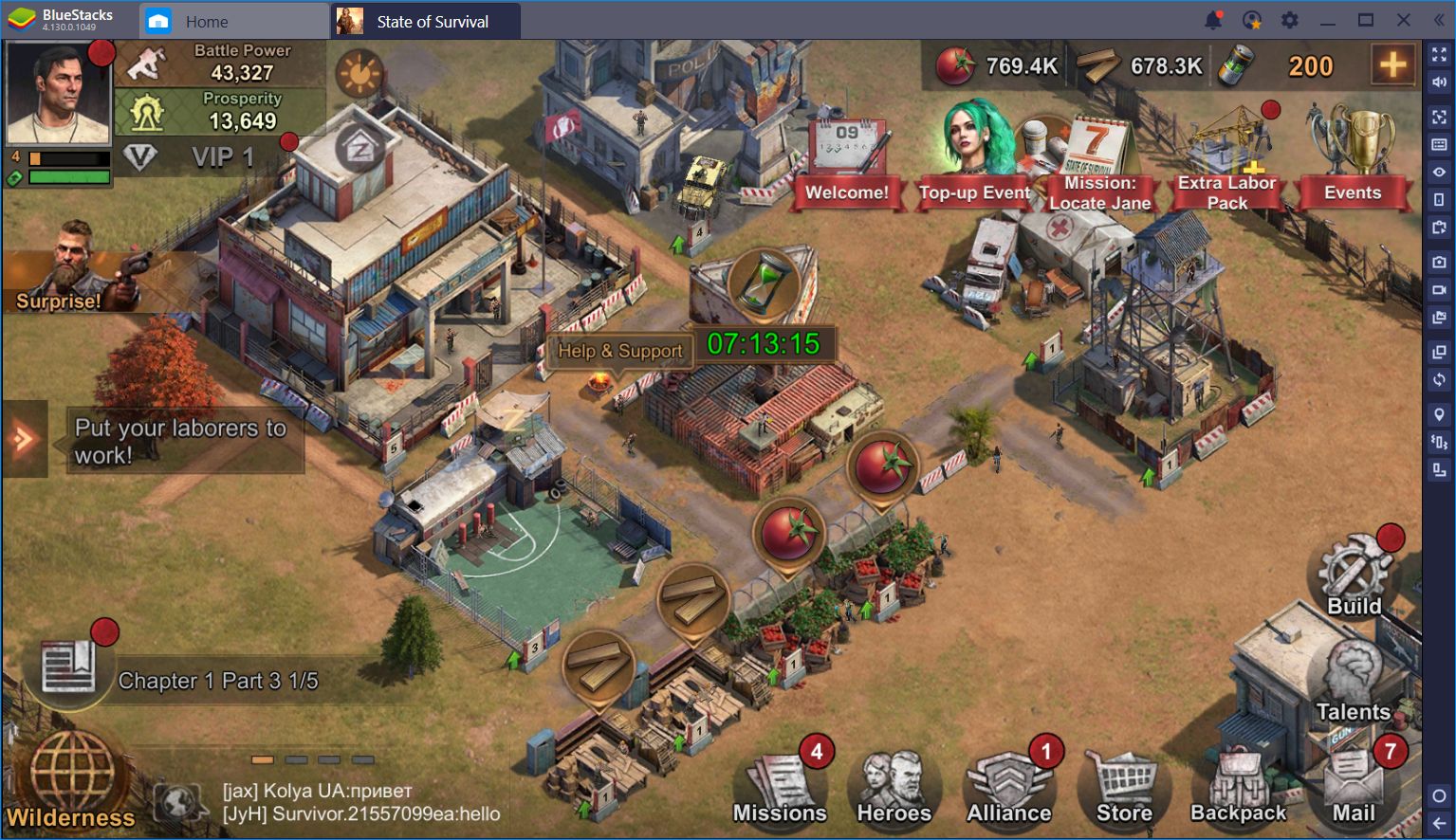 For example, while you can train many different types of troops to send them on expeditions in the world map, you can also build up your heroes, equip them with different gear, and send them on missions in the Explorer Trail. These missions play more like a strategy game with real-time combat where your heroes have to battle against the onslaught of incoming enemy zombies.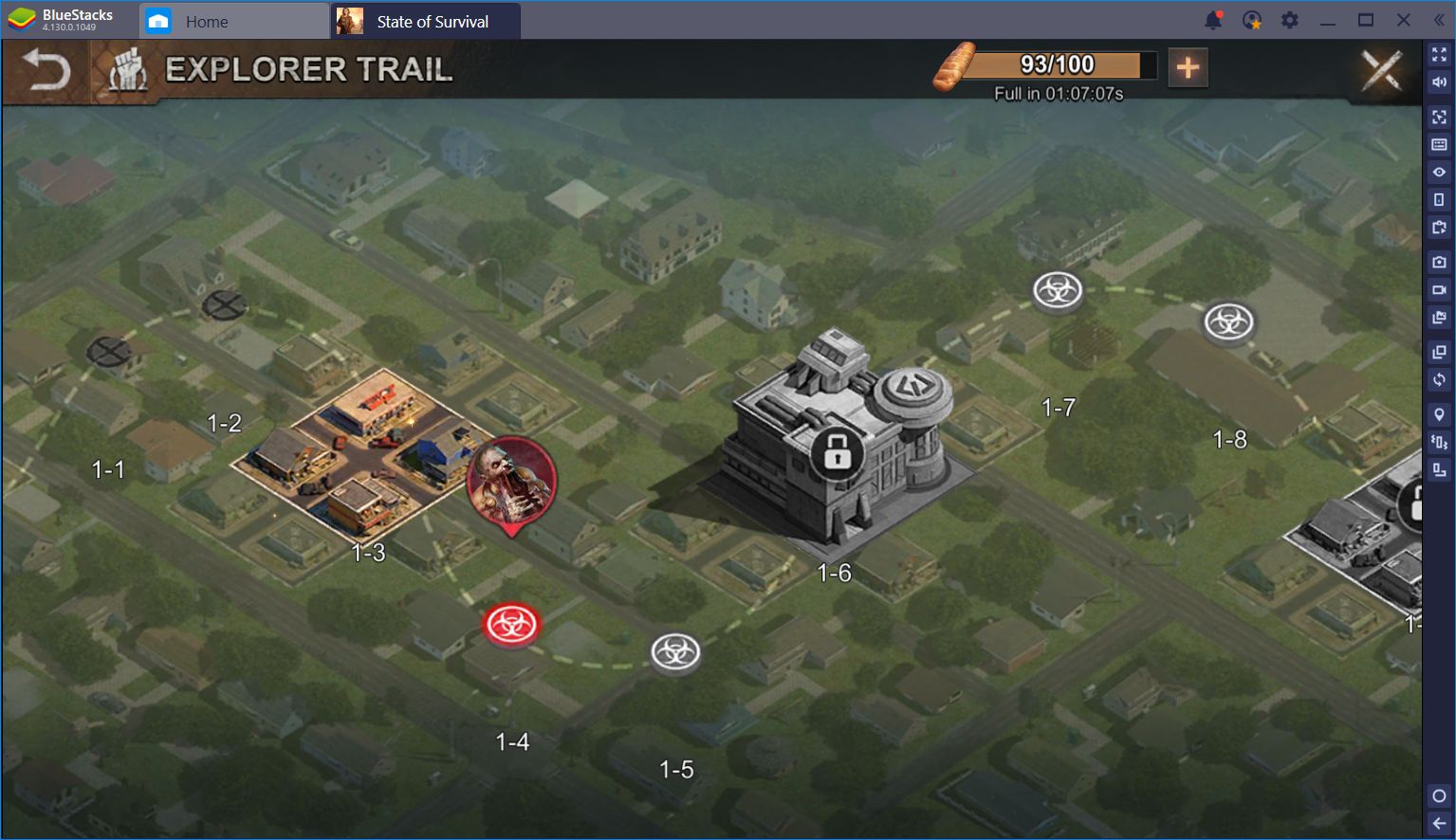 Every character has different skills that makes them awesome for battling different types of zombies. For example, Sarge can deploy a powerful turret that, while very fragile, it can supplement Sarge's own firepower and help to keep enemies at bay. Maddie & Frank, on the other hand, is a unit comprised of a crossbow-wielding woman and her faithful dog, who defeat the zombies using bolt & fang, and can also throw a pipe bomb in a crowd of undead, dealing huge damage to everything caught in the blast.
At the time of writing, there are just over 10 heroes to unlock in the game, all of which have their own unique skills and traits, making them ideal for different missions. These Explorer Trial missions are a great way to break the monotony that plagues most conquest games. Not only is State of Survival a great title if you're looking for good ol' conquest PvP, it also provides you with a fantastic single player experience.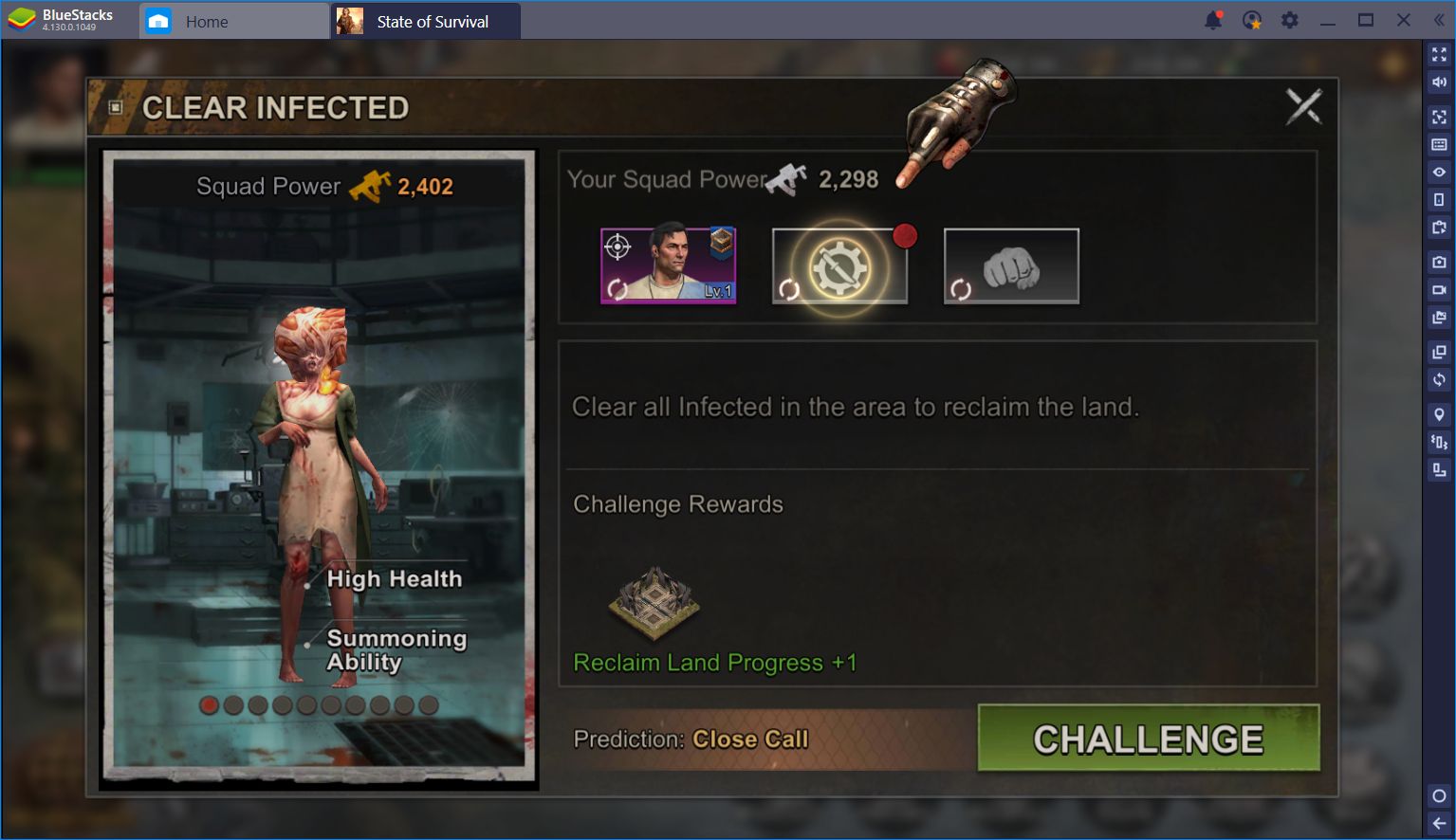 A Variety of Unlockables
State of Survival doesn't shirk in the amount of stuff you can unlock while playing and progressing. There's always something to look forward to in this zombie game: whether it's unlocking a new troop type that'll give you the edge in PvP, researching a new technology to increase your resource production and construction speed, or driving the zombies out of another area to expand your camp. However, these are all elements that you'd expect from a conquest game like this one.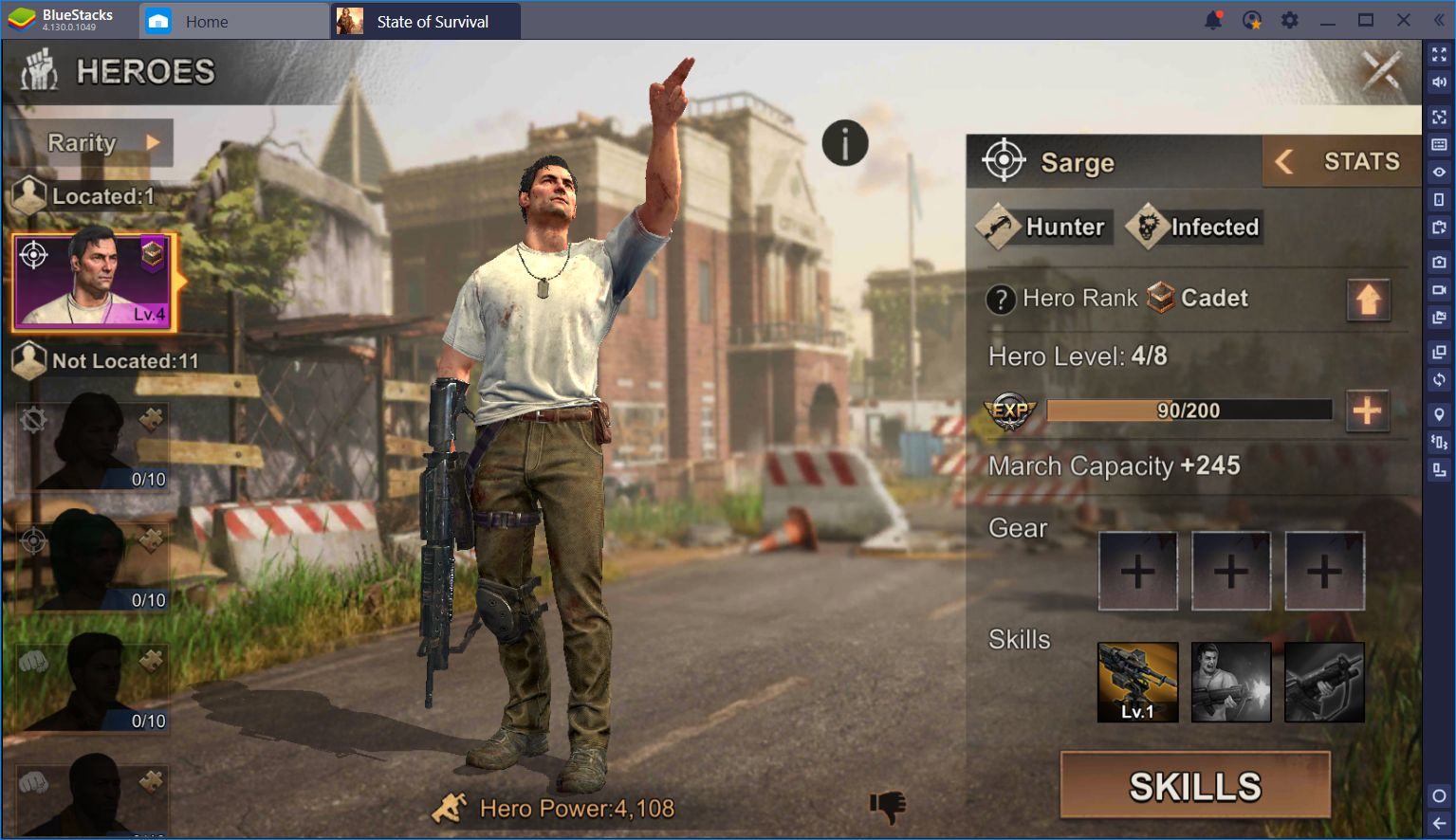 Nevertheless, since State of Survival also incorporates strategy and real-time combat elements, there's also many unlockables when it comes to personal strengths, gear, and combat skills. Every character that you unlock for the Explorer Trial can be upgraded, outfitted with different gear, and can even learn new abilities. And if you're into that kind of stuff, every hero has their own backstory, which you can read in the hero menu.
There's a lot of stuff to do in State of Survival. This just might be the zombie game to end all zombie games, at least when it comes to conquest and RTS titles. The combination of elements that KingsGroup has achieved is unprecedented in this specific genre and we think that it may appeal to a broader audience than usual. You can bet that we'll be spending some time developing our towns and upgrading our heroes in this game.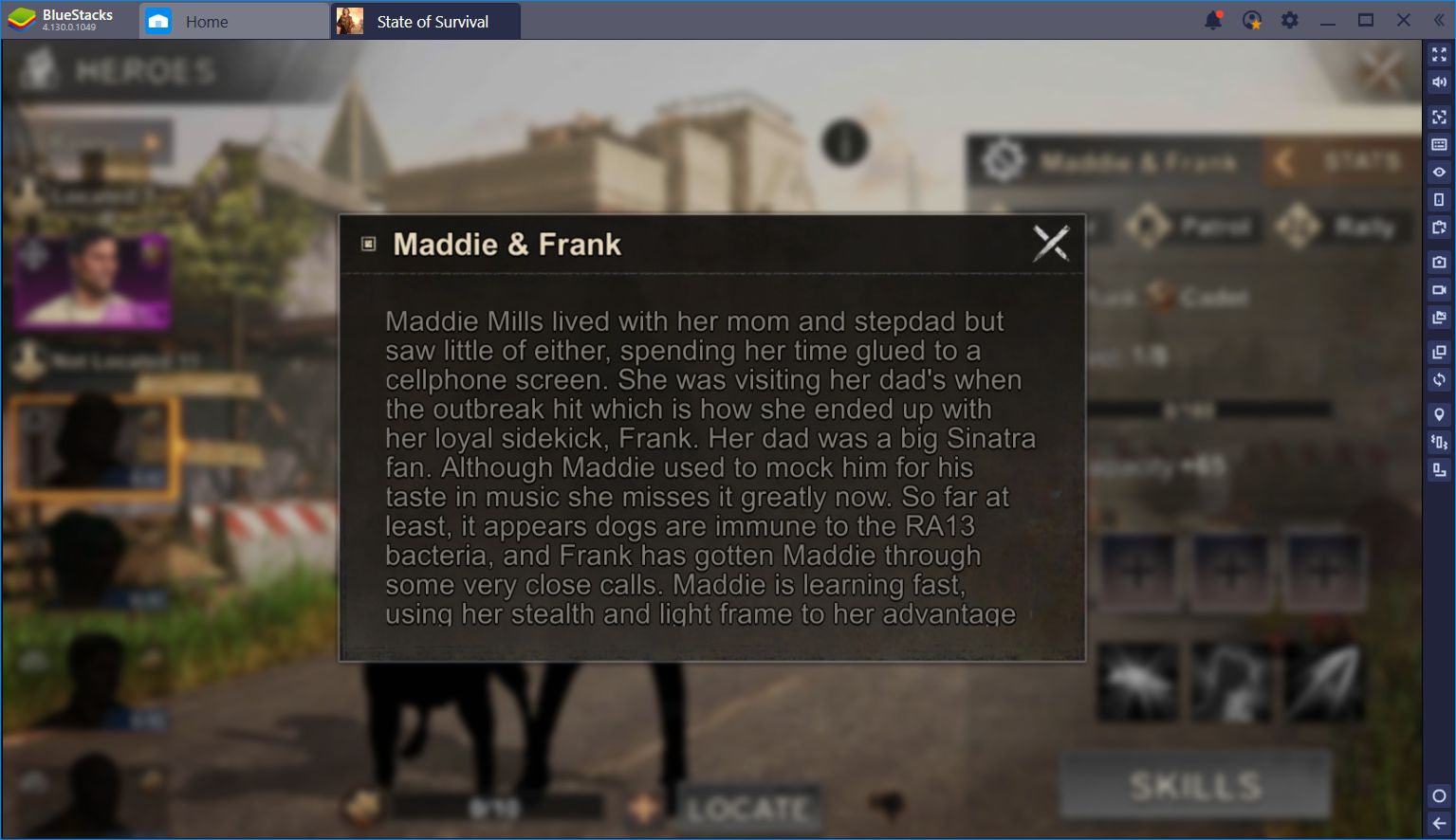 What about you? Have you already tried State of Survival? We'd love to hear your thoughts and opinions on this amazing zombie game, so leave us a comment in the section below!