App Reviews
BlueStacks App of the Day: Subway Surfers – One Of The Best Endless Running Games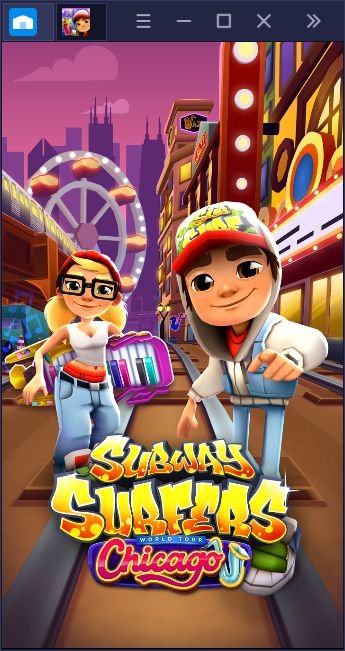 Gather around the campfire kids, this old guy has a tale to tell. Once upon a time, most of the platform games were labeled as "endless runners". And by saying once upon a time, we mean the early 80's. Konami was the first developer to create an endless running game in 1981 (yes, that old) with procedurally generated levels. SEGA released the Aladdin game for SEGA in 1994, and it was also an endless running game with run-and-shoot platform mechanics. But the first modern example of this genre is released in 1996 on PlayStation console: Crash Bandicoot. You are probably playing the "remake" of this game nowadays, but we, the old guards, played its original version nearly 25 years ago and we know what endless running games look like: They have simple controls, automated movements, and never-ending levels. Just like Subway Surfer, right?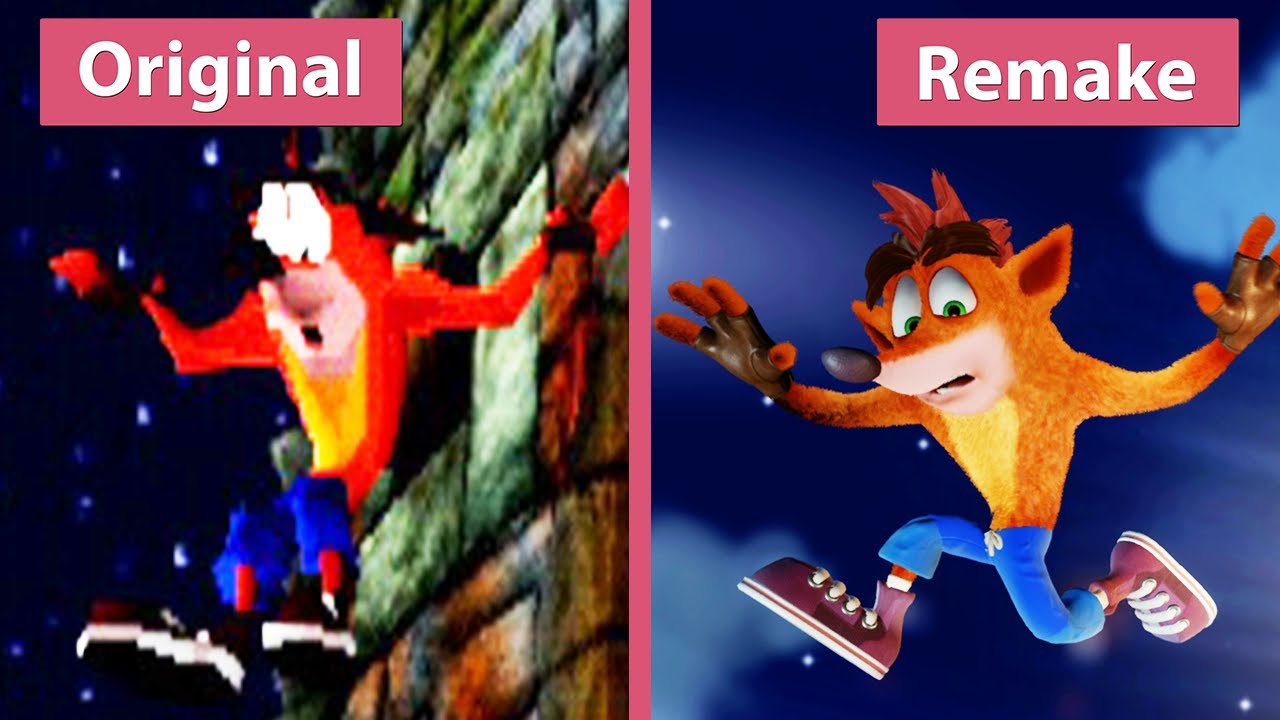 The red smudge on the left is the original Crash Bandicoot. Yes, we are that old.
In this context, we cannot say that Subway Surfer made a "revolution" and brought "innovative mechanics": Endless runner games were already a thing and there are other examples of the genre on mobile released before Subway Surfer. However, this cute little gem does three things much better:
It has cartoony graphics, which is a timeless art style. Subway Surfers released in 2012 and it uses the Unity game engine, but even after 8 years, it still looks good. This is because of the art style: Its visuals are cartoony and they will never look old-fashioned. The game ages very well.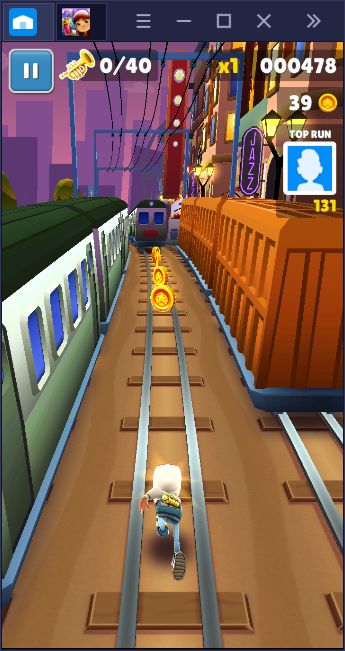 Cartoony graphics never look bad. Get the hint, developers.
It still gets updated on a regular basis. Have you ever checked the update notes of other endless running games? Let's just say the "newest" one is last updated nearly a year ago. Subway Surfers, on the other hand, gets updated on a constant basis. And since January 2013, all of the updates are based on a "world tour" theme. At the time of this article, the current theme was "Chicago".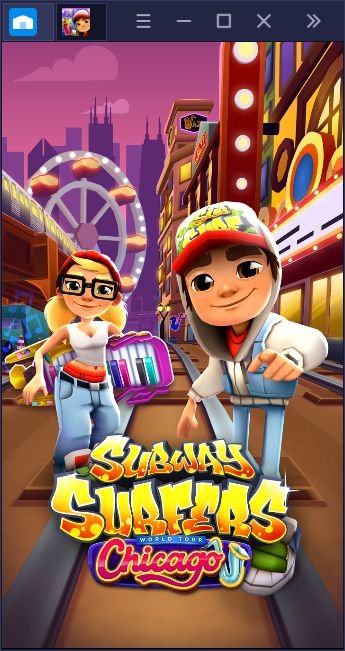 It has lots and lots of power-ups. From flying hoverboards to coin magnets, there are tons of boosts and power-ups you can collect through the game. Endless run games become boring and repetitive after a while, but this is not the case with Subway Surfers: You always have a goal in mind thanks to these power-ups. And they make the gameplay quite fun too.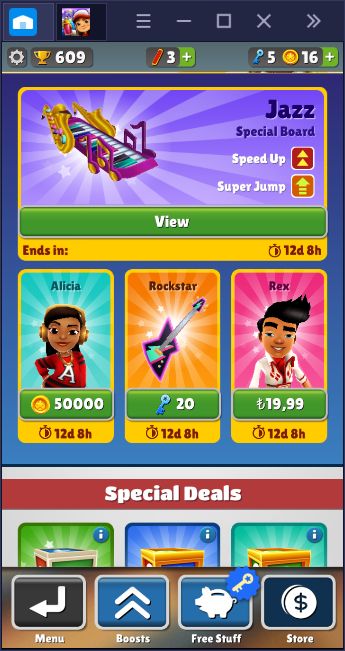 You can purchase new boosts and power-ups with your coins from the in-game store.
So… yes, if an endless running game deserves to be the featured app of the day of BlueStacks, it is Subway Surfers.
FUN FACTS ABOUT SUBWAY SURFER
· It is the first game that passed the one billion downloads threshold on Play Store. This happened in March 2018.

· And in May 2018, it passed the two billion downloads threshold. It is, at the moment, the most downloaded mobile game across the globe.

· There is an anime series with the same name. Yes, it is adapted from the game.

· There is a lifestyle brand named SUBSURF, also adapted from the game.

· Sybo Games, which is the creator of Subway Surfers, have one more game on Play Store, named "Blades of Brim". It is basically the medieval version of Subway Surfers and you can play it on BlueStacks too.
What Is Subway Surfers About?
At this point, we are pretty sure you know what Subway Surfers is about: You are a teenager who gets caught while drawing graffiti on trains, and your goal is to run away from the conductor, as long as possible. Of course, this is no simple walk: There will be tons of obstacles on your path but also goodies to collect. Your character runs automatically, and you can only give simple orders to him, such as go right, left, roll, and jump. And, in fact, these are the only orders you can use: Avoid obstacles, collect goodies, and keep running as long as you can. There is no "last level" in Subway Surfers, the game keeps creating new levels automatically and procedurally as you run.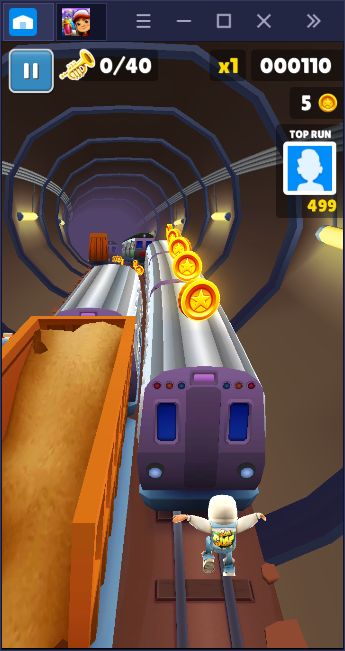 Run, jump, roll – that's pretty much it.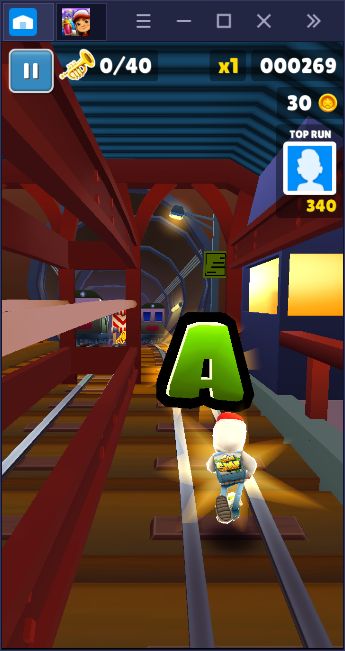 Collect goodies like these letters to get bonuses.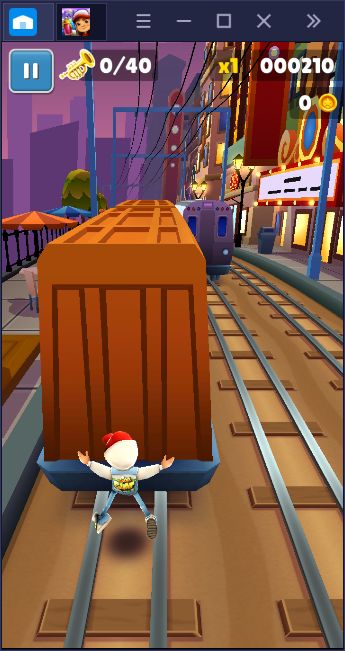 If you hit something, the game will end.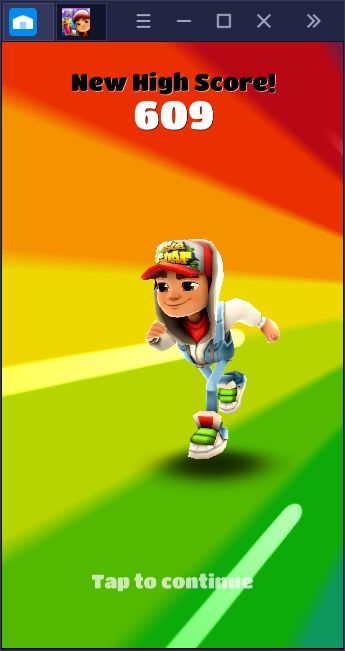 The longer you run, the higher your score will be. And, of course, you will be awarded more coins.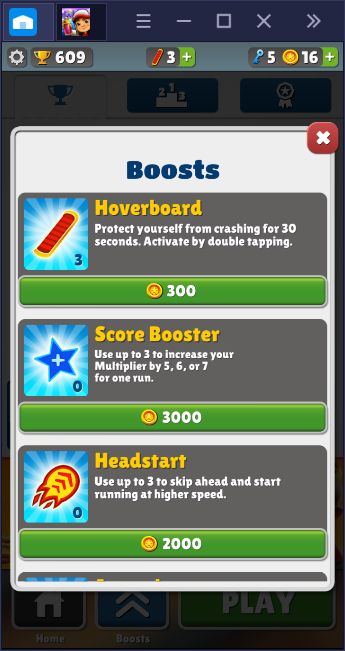 Purchase other goodies from the store with your coins.
Simple, right? Well, that's one of the main features of Subway Surfer, it is simple, fast, and incredibly fun. And thanks to BlueStacks, playing this game with PC controls is definitely a better experience: We are able to run much longer when compared to mobile. Don't waste any more time and join us on BlueStacks: Let's avoid this conductor together!