App Reviews
Super Phantom Cat – a retro & eclectic side-scroller adventure game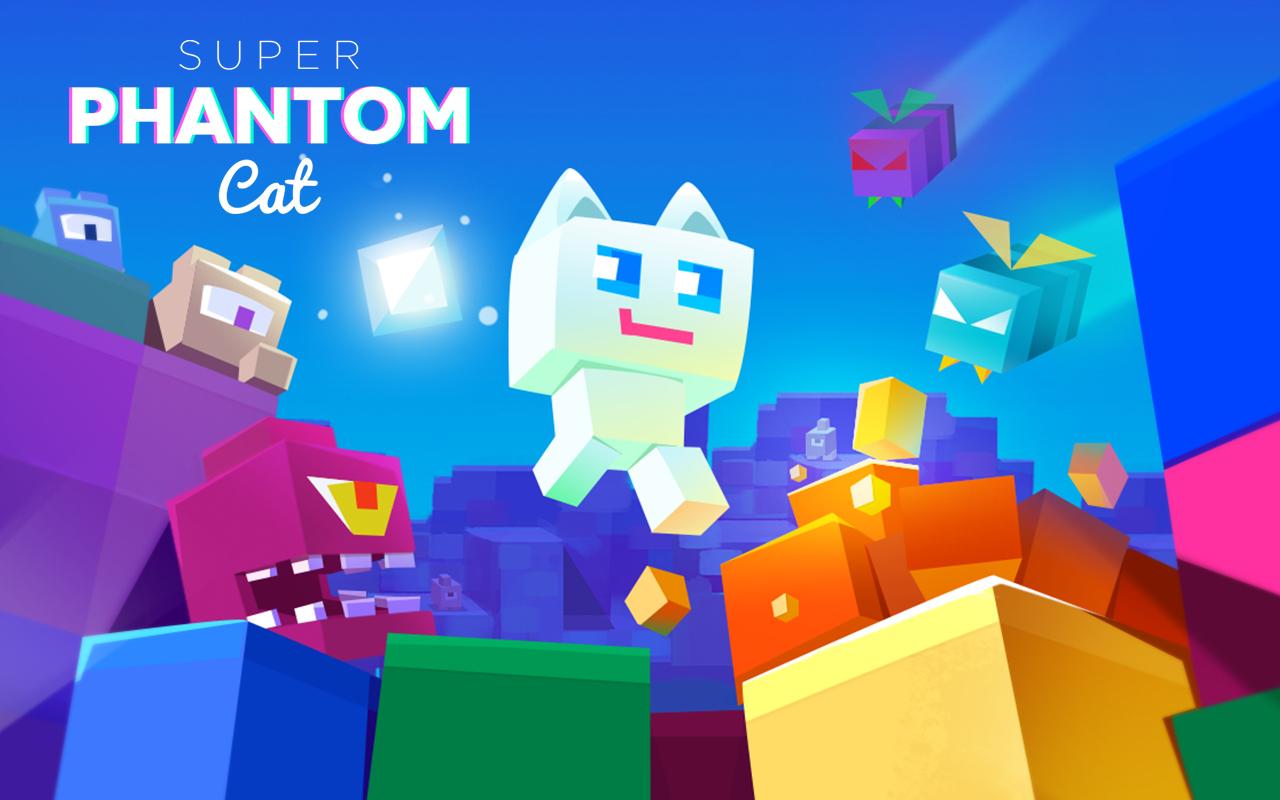 Super Phantom Cat is a retro-inspired run & jump side-scroller adventure game. Take the zany quest of a cat who can change into other characters including the powerful Super Phantom Cat. It's a strange world filled with secret passage ways, items to collect, power-ups to earn & use to your advantage. Think you can master it?
Pros & Cons
Pros:
Retro yet modern style on run & jumper!
Clever arcade side-scroller game filled with hidden passages!
Ever increasing challenges, skills and dangers!
Variable eclectic techno background tunes!
As the story goes when protagonist Chemist White was a small child, he was saved by Super Phantom Cat. When he became older he embarked on an adventure in Phantom World where he learns data shards collected allows him to turn into other characters including the all-powerful Super Phantom Cat.
In this 8-bit inspired world, there are many sentries patrolling back and forth that may cause harm if they touch you. On the opposite side of the coin, there are a few that can help like robots in which you can propel a higher jumps out of. However, you must watch out for all obstacles and pitfalls like any traditional side-scroller. The goal is to complete each level reaching the end; collecting data shards, power-ups and stars hidden about. There are plenty of cleverly hidden caverns or thought-intriguing routes of how you possibly could uncover paths.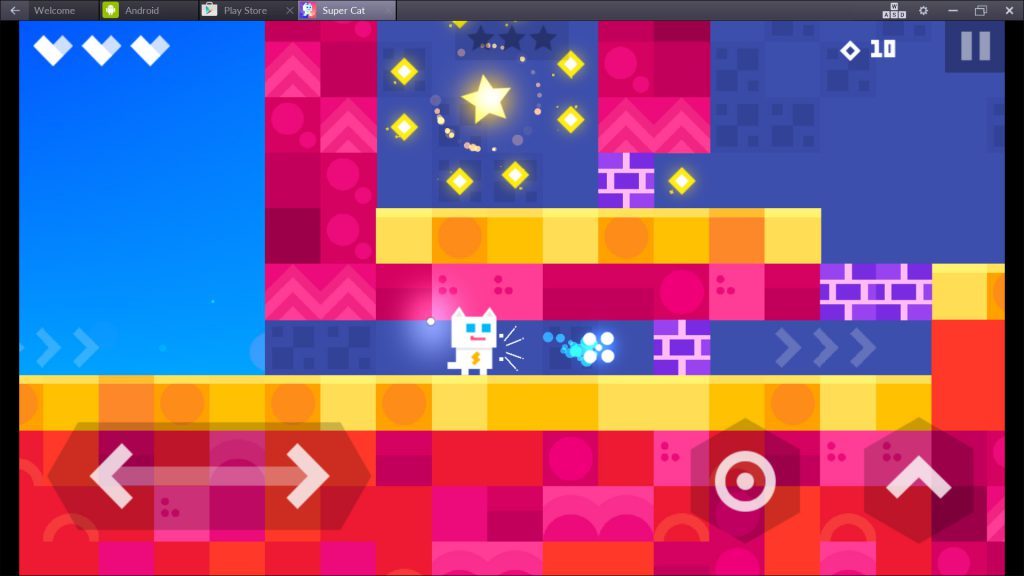 Controls are simple. There is an on-screen directional pad plus special power button. Since I play on PC using BlueStacks, I can set the controls to any configuration I desire. Currently I use the keyboard arrows and set the space bar for power-ups. One cool bonus is when you get the rare chance to turn into Super Phantom Cat. He can zip through levels and even avoid perishing- say if falling into a pit he will miraculously float back out of it. It's an ever increasing challenge of skills and dangers lurking. You have to be hasty yet at time careful not to pass up hidden areas and items. You'll be hinted towards the end if you do…
The graphics are of the blocky kind with a unique spin using bright colors. You soon get adjusted to the style and begin to decipher various platforms, bricks and boulders that can be broken, moved or lead to secret passages. The music tracks are variable eclectic techno background tunes fitting of the eccentric title.
BlueStacks Rating
Rating: 4.6/5
Super Phantom Cat brings back the nostalgia of retro run & jump adventures with a modern twist. See how far you can go without perishing, see if you can find each hidden cave, see if you can discover all hidden items, and see if you can collect all data shards to unlock new characters including that mysteriously powerful black cat. BlueStacks is the best way to play Super Phantom on PC… download now!