App Reviews
Taichi Panda: Heroes. A fast-paced action RPG combat game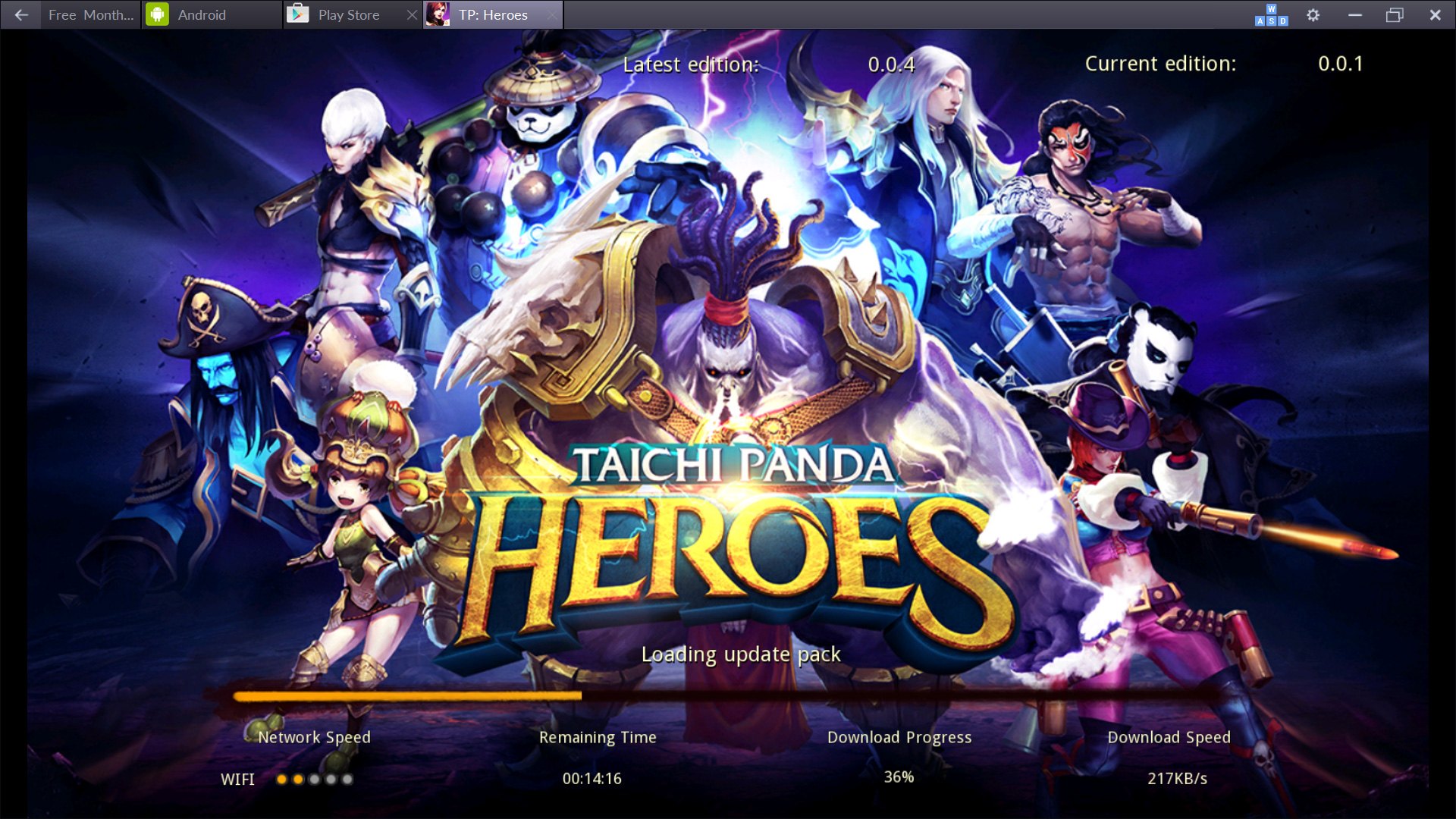 Taichi Panda: Heroes is a fast-paced action RPG combat title following the hit Taichi Panda game for mobile. Get prepared for stunning 3D visuals, visceral battles, and epic realms as you embark on a journey of magical mayhem & powerful warriors. Collect, upgrade and even switch your heroes to suit battle strategies. Play against friends and others online in Arena bouts. Will you fight for honor, power, or riches? Let's delve more in this review!
Pros & Cons
Pros:
Stunning 3D graphics!
Fast-pasted visceral battles!
Collect and switch battle warriors!
Fight against others in the online Arena!
Intriguing story-mode guides!
Cons:
There are a lot of granular aspects to the game that are not entirely explained/clear.
Taichi Panda: Heroes features an expansive fantasy world of highly trained warriors with various abilities. When starting out you get to choose your main fighter, soon you will be able to upgrade the abilities of your warrior and collect others as well. There is a guided tour initially with intriguing cut scenes that shows cinematic snippets of your journey. However, I find that there are a lot of granular aspects in the items collected and upgrade system that are not clearly explained. This aside, with enough gameplay you will soon understand items collected in battles must be upgraded in order to strengthen your hero in further bouts.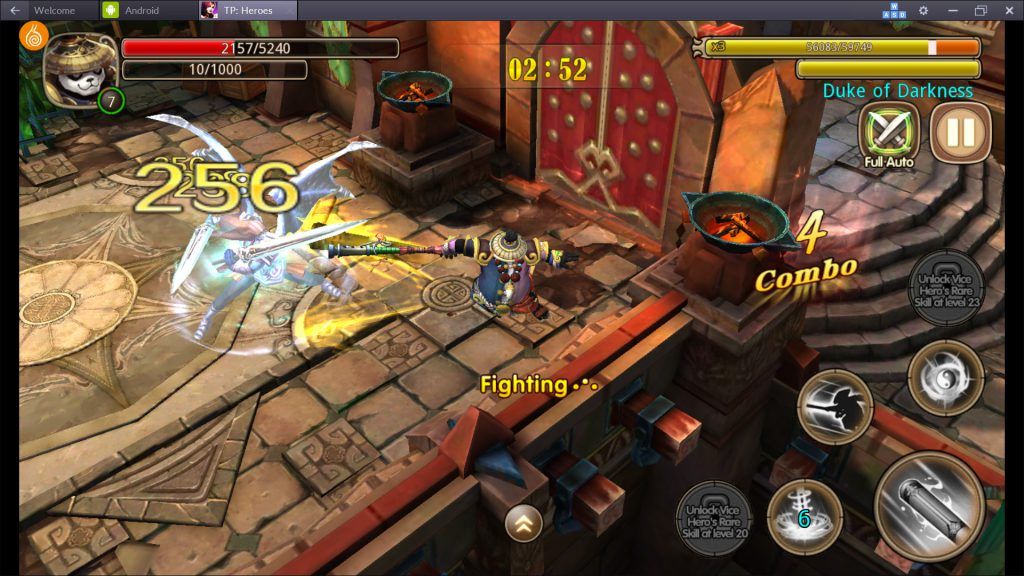 Controls for navigation and attacks are simple on-screen options (and since I play on with BlueStacks- the default configuration of W, A, S & D or directional arrows plus space bar for attack and Z, X, C & V… for power moves works just fine). Attacking unleashes hellish melee on enemies that spawn in groups collapsing upon you. In my particular campaign I chose Pan Da who has powerful skills that can be unlocked after leveling up to certain stages. Heading to battles offers various objectives to earn up to three stars; such as killing a certain number of bandits, completing the mission in a certain time or taking out the boss of that world. There is an option to play full manual, manual-auto (a hybrid of automatic yet you can use powers when available) and auto (to let the computer play for you). As you level up you can add heroes to your team. Some are physical, some are magical, some are combatants, and some offer assistance to your campaigns. The Safe area is a realm where you can rest or explore the store, upgrade your hero or compete in Fortitude arenas against other players online.
As mentioned the 3D graphics are stunning and on par with that of consoles- yet this game is enjoyable on mobile or you can play on the larger screen of your laptop or PC using BlueStacks.
BlueStacks Rating
Rating: 4.3/5
Taichi Panda: Heroes is a high octane 3D fighting game with epic worlds and power martial arts heroes. Explore the realms, collect and upgrade characters plus battle against others in online arenas. BlueStacks is the best way to play Taichi Panda: Heroes on PC… download now!