App Reviews
Valiant Force 2 Review – Excellent Tactical RPG Gameplay with a Unique Team Building System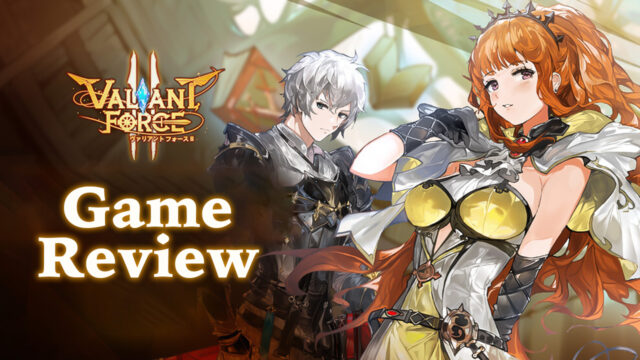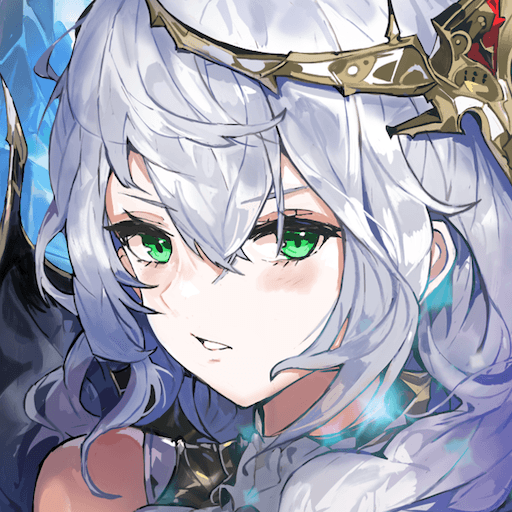 After a restless period of waiting, we can finally sink our teeth into the new Valiant Force 2 tactical RPG and see what all the hype was about. And to be honest, nothing would've been able to prepare us for the awesomeness that this game has to offer as it not only features and interesting and engaging storyline (for those who like to play for the plot), but it also has a few distinctive systems and mechanics that help it to stand out, including a unique Aura system that you won't find in any other game, which is saying a lot, considering how derivative mobile games can often be.
Table of Contents
Does the new Valiant Force 2 live up to the hype? Well, that depends on your expectations and preferences, of course. However, we think that, in relation to other games on the market, Valiant Force 2 has a ton of unique features to offer, as well as interesting gameplay and progression systems that will keep you playing for hours on end. These elements make the game into more than just a regular tactical RPG with grid-based combat.
Particularly if you enjoy setting up teams to create powerful formations that can activate chains of buffs and effects in order to act multiple times per turn, then this game will definitely be right up your alley.
Your Typical Gacha RPG… With a Twist!
At a glance, Valiant Force 2 comes off like a regular gacha tactical RPG; a game where the point is to mindlessly work through story levels and complete challenges in order to farm for resources to summon better characters and upgrade the ones that you're currently using. And while some of this is also relevant for Valiant Force 2, this game has a highly complex team building system that you won't find anywhere else, in the form of the Aura System.
While a good part of your time in Valiant Force 2 will be spent farming for resources to summon top tier characters, as well as to upgrade the ones in your roster, finding the best characters and creating the best squads isn't as straightforward as in other games. This is because the Aura System comes into play whenever you're arranging your heroes in formation, and in turn, this Aura System, when used correctly, can help you to activate combos in combat that grant you extra moves whenever they are triggered.
This Aura System involves two main elements, the characters' Aura Bearings as well as their Aura Triggers. When organized correctly in the formation screen, your units can become linked so that, whenever their Aura passives are triggered in combat, their benefits and boosts can also be enjoyed by the units they are linked to. This system is quite complex and involves a lot of elements, so we recommend taking a look at our Aura System guide if you want to learn more about it.
In essence, Valiant Force 2 is just like any other gacha game out there. However, the Aura System, while only a small part of the team building process, adds tons of complexity and nuance to the game.
A Varied Roster of Powerful Heroes to Unlock
No gacha game is ever complete without a nice repertoire of characters that players can unlock from the summoning system, and in this department Valiant Force 2 delivers in droves, as it not only has a ton of different heroes to find, but all of them are beautifully detailed in both the hand-drawn portraits and character art, as well as in the chibi 3D models used during the combat stages.
As mentioned above due to the Aura System, there's quite a lot to consider when it comes to building the best teams and formations in the game. Nevertheless, like in other gacha titles, there are some characters in Valiant Force 2 that are considerably better than others. In this sense, if you want a comprehensive breakdown of the best characters in the game, then feel free to check out our Valiant Force 2 tier list that we've prepared in another article.
A Thrilling Fantasy Narrative Against a Political Backdrop With Lots of intrigue
While the story elements aren't always the main point of interest in mobile games, Valiant Force 2 actually has a pretty interesting and compelling narrative for those who like to focus on these things. The story begins in the Kingdom of Arathos, in a period of relative peace after the previous game. However, throughout the years of calm, the forces of evil were working in the shadows to throw the realm into chaos once again.
During the time of peace, the legendary hero Leon Daracan (the protagonist of the previous entry) and his Valiants were charged with maintaining order. However, after many attacks from the evil forces that scurried throughout the realm, Leon decided to arm himself and his Valiants with the magical crystal of the realm and chase down the demonic armies back to their dimension. And while the heroes were seemingly successful in destroying the enemy, they never returned, and the crystal disappeared with them, leaving the kingdom vulnerable and the populace wondering whether Leon was a traitor.
You assume the role of a commander of troops charged with protecting the vulnerable kingdom from the forces who would seek to usurp the throne and take its power for themselves. And along the way, you'll encounter many different heroes, characters, locations, and other objects of interest as you work to protect your charge.
Valiant Force 2 does it all; it manages to enrapture us with its compelling narrative, while keeping us engaged with its team building mechanics as well as its fascinating tactical RPG combat system. And the best part is that you can play Valiant Force 2 on PC with BlueStacks and enjoy everything that this new game has to offer from the comfort and convenience of your own computer, and with the best graphics, performance, and tools to enhance your gameplay experience.