App Reviews
Ys Online: The Ark of Napishtim Review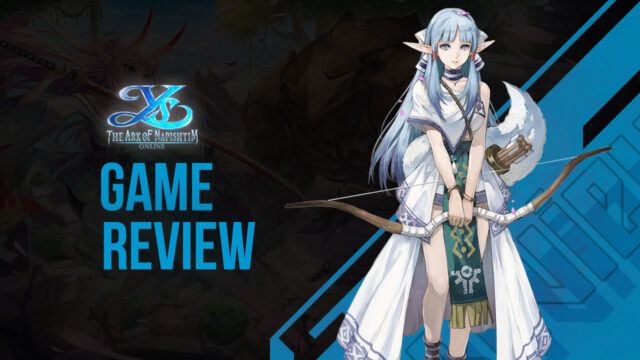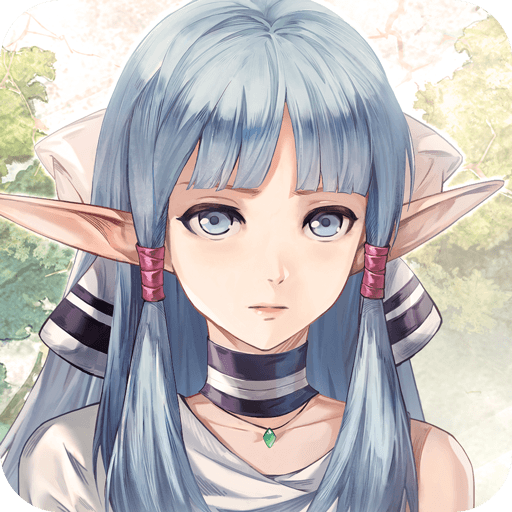 It's not every day that we see a classic from the PlayStation 2 return on a brand new platform, which is why the new Ys Online: The Ark of Napishtim being released as a mobile MMORPG is kind of a big deal, especially if you're a follower of the Ys series. Well, if you're a fan, then we've got some good news: this mobile adaptation is quite faithful to the source material, at least as far as the story is concerned. And for the gameplay, the devs have taken plenty of liberties in order to turn it into a mobile MMORPG, including revamping the entire combat system, as well as adding a ton of new mechanics and systems to add some variety to the game and give players incentive to keep playing every day.
Ys Online: Ark of Napishtim, like its predecessor on the PS2, starts you off as an adventurer washing up on a beach alongside the long-time recurring hero of the series, the redheaded knight Adol. After being discovered by sisters from the nearby Rehda Village, you're allowed to rest until your wounds heal, after which your adventure will formally begin, opening up the world as you progressively unlock more features and game modes. However, while the story follows more or less the same track, this is where the similarities end, starting with the fact that Ys Online has you choosing from four different classes before even getting started.
The classes available in Ys Online are quite varied and unique, despite there not being too many of these. These initial class choices, however, also branch out into two additional variants each, giving a bit more variety to your choice. The four bases classes, along with their variants, include the following:
Warrior:

Hardy fighters who are as tanky as they are dangerous. And though they lack the burst damage of the other classes, they more than make up for it in high defenses and the ability to thrive when fighting against hordes of enemies.

Knight:

Taking their defensive abilities even further, Knights are the designated tank-type class in Ys Online. They specialize in dealing AoE damage while also keeping the enemy under control with CC effects. However, their defensive design means that they are still lacking in offensive options.

Berserker:

Warriors who forgo their defensive calling and instead shift into a more offense-oriented combat style. Berserkers have high HP pools, which still makes them into good defensive options, but their skills revolve more around dealing damage than actually absorbing it. As such, while not as tanky as Knights, they are much more formidable fighters.

Mage:

Masters of the elements that can wield a variety of spells to rain destruction down on their foes. Mages are adept at dealing AoE damage, and the method they choose to do so varies wildly depending on their promotion choice.

Ice Mage:

Combining powerful spells with crippling slow and freezing effects, the Ice Mage is as lethal as she is cunning. Whatever survives her unrelenting flurry of ice attacks will be left crippled by slow effects and unable to move effectively, giving the mage and her allies more chances to continue piling up on the enemy.

Pyro Mage:

These fire mages don't have the crowd control of their icy counterparts, as they have traded them in for the ability to deal extraordinary amounts of damage. Pyro Mages have an interesting system where they can gather Magic Crystals from using certain skills, and then spend them to empower other abilities.

Ranger:

Wielding her bow and healing spells, the Ranger is the support DPS class of the bunch, being able to both inflict harm, as well as mend wounds.

Windwalker:

Though Windwalkers can heal allies with one of their core skills, they are much more offense-oriented, with lots of other skills that are exclusively meant for dishing out AoE damage.

Priest:

As their name implies, Priests are Rangers who have abandoned the bow and committed entirely to rendering aid to their allies via a variety of support spells. They can also buff teammates and temporarily increase their stats, making Priests an essential class for online team play.

Assassin:

Sneaky, stealthy fighters specializing in inflicting maximum harm to single targets. Assassins are ideal for quickly bursting down bosses and other tough enemies, though they're a bit more challenging to play than the others.

Ninja:

With the ability to cloak himself and lie in shadows to sneak around enemies and exploit their weaknesses, Ninjas are the logical next stop for the sneaky assassin play style.

Navigator:

Forgoing stealth and choosing to engage enemies head-on, Navigators are swashbuckling fighters who can use their skills to gather combo points and then spend them on powerful abilities. With the seas on their side, this class is one of the most fearsome fighters on the field at any given moment.
Given all these different options and variants, it might seem like choosing your class in Ys Online is a bit difficult, this game actually facilitates the process through a simple quiz that you take at the beginning. These are just a few simple questions that, depending on your answers, will get you a class and promotion recommendation in the end. And while you don't have to actually listen to this recommendation, it can serve as a guide as to which class is great for your style and preferences.
As soon as you choose your class, sit through the first few cutscenes and tutorials, and get control of your character, you'll immediately notice that Ys Online is a very different game than its predecessor, particularly when it comes to the gameplay. Despite its stellar graphics and smooth animations, Ys Online: The Ark of Napishtim is a mobile MMORPG, and its controls and general gameplay reflect this. Specifically, the game has the typical control scheme that most games in the genre also have, including a virtual thumbstick on the left side to move your character, and all the combat control and character interaction buttons on the right side. As such, it plays very identical to others on this platform, which might make it familiar if you've played some of these in the past.
In addition to the control scheme, Ys Online also has some key features that define it as a "mobile game", including an emphasis on automated gameplay by using the auto-questing and auto-combat features. And while you don't necessarily have to use them yourself, the fact that they exist is both a blessing and a curse: While they can help when you're stuck without knowing where to go, the auto-combat feature might not appeal to the Ys purists who are used to the super hard combat that is typical in the series.
Regardless of the control scheme, you can have a much better time playing Ys Online: The Ark of Napishtim on PC with BlueStacks, since our Android app player will let you enjoy this game with a superior control scheme using your mouse and keyboard. Not to mention that you'll also be enjoying it on your large computer monitor, as opposed to a cramped phone screen. Check out our PC setup guide for this game if you want to learn more about how to get started.
As far as game modes are concerned, Ys Online is an MMORPG first and foremost, which means that you'll spend most of your time at first working through several different story missions, uncovering parts of the plot. However, you'll also find some side quests along the way, which you can choose to do to score extra rewards.
However, there will come a point where you'll also unlock different game modes and features, which will give much more variety to your time in this game. Luckily, the auto-questing features will help to speed you along the way, particularly if you're not too keen on the repetitiveness of some of the game's quests. In fact, you can activate the automation features, minimize BlueStacks to the background, and use your PC for anything else while the game plays itself.
All in all, Ys Online, while a departure from the main Ys Series, is a very compelling entry into the mobile MMORPG genre, offering stellar graphics, a deep class and promotion system, and some of the most entertaining and thrilling combat you can find on this platform. And when you're not fighting, you'll also find a variety of game modes and other aspects to pass the time. If you're into mobile MMORPGs and are looking for a new title to spend your time in, then we suggest giving Ys Online a try.