BlueStacks Exclusives
Apex Legends Mobile to Launch Exclusively on BlueStacks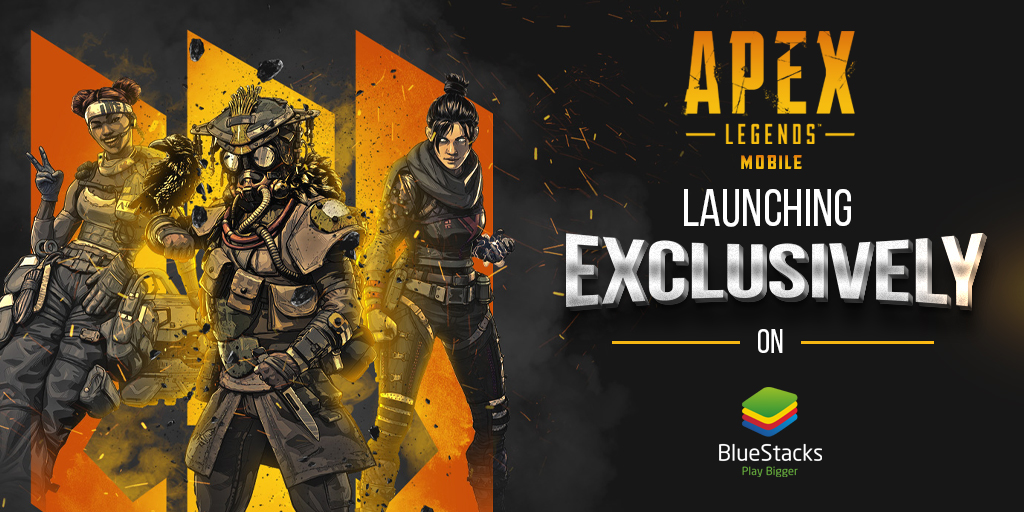 Note: This game is currently not compatible with BlueStacks
Alright, ladies and gents, we know we're usually all about writing game guides and other informative articles in our blog, but today is a bit different; today we're coming to share some amazing news: Apex Legends is making a big move to the mobile platform, and it's starting this journey on BlueStacks, with plenty of new and unique features exclusive to this version of the game.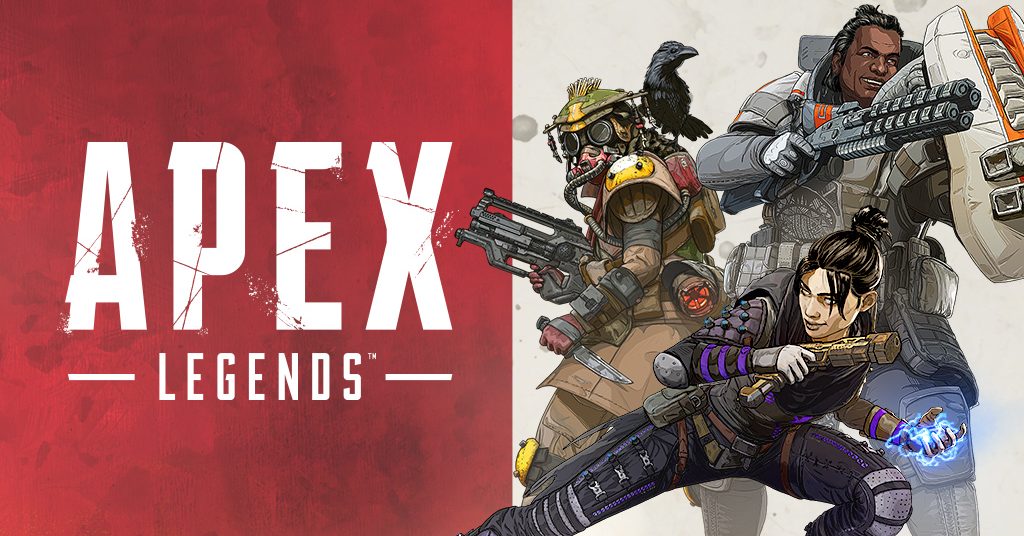 An Awesome Battle Royale Game
Those of you who are huge enthusiasts and get excited about the battle royale genre will know that, while there are many different games in this category—especially on mobile devices—the true main contenders are only a handful. The most popular titles are obviously the OG battle royale game, PUBG, with others like Fortnite, Free Fire, the Blackout mode in Call of Duty: Black Ops IIII, and Call of Duty: Mobile, quickly following suit while adding their own unique spins on the formula.
However, one game that definitely stood out among the rest was Respawn's Apex Legends. Developed by the same folks behind the awesome Titanfall series of games, and released in early 2019, Apex definitely reinvented the metaphorical wheel with its arrival, considering that the battle royale genre, although still very popular, was getting a bit stale for some.
While the main premise of Apex Legends was still very similar to that of the other battle royale games, it had many unique elements to distinguish it from the rest including its own weapon mechanics, a hero system where each champion has different skills for use in the battlefield. And who could forget their revolutionary idea for respawning? Apex pioneered the respawn system that most BRs have today., After a teammate had fallen in combat, you could revive them as long as you pick up their beacon from their death box, and took it to a respawn beacon. This meant a significantly lesser number of people rage quitting, as there was incentive to still stick around after you had 'died'.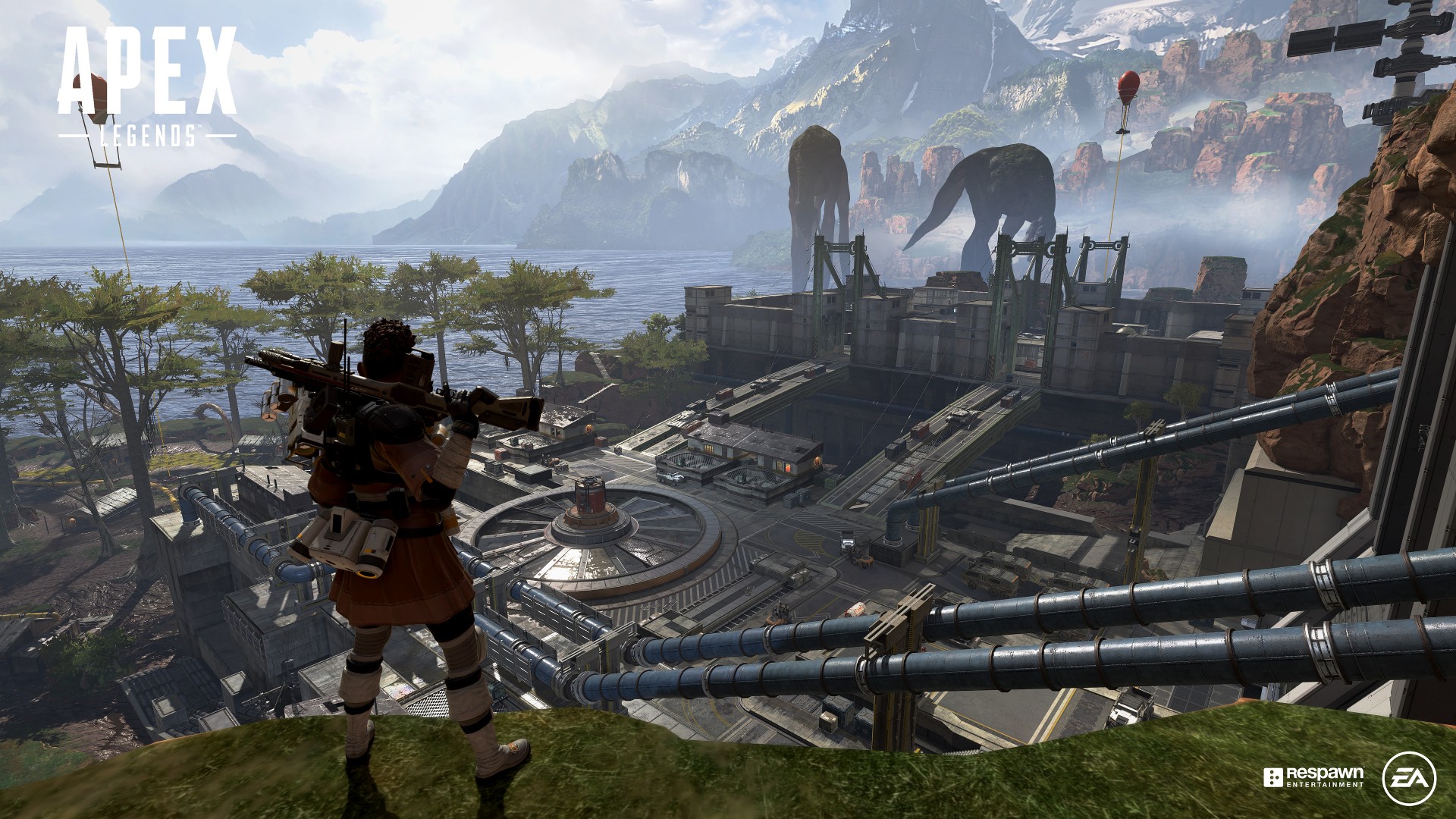 Exclusive Features of Apex Legends on Mobile
With the release of the mobile version of Apex Legends, there are going to be plenty of new features to complement the already amazing gameplay. In particular, one of the best parts about the reveal is that, aside from Apex Legends being ported to the mobile platform through BlueStacks first, and then across mobile devices at a later date, the folks at Respawn are also adding unique and exclusive features to this version of the game.
Such features include an entirely new map, new game mode, an exclusive hero(hardcore fans of the game might have already guessed who it is) and skins for those who download the mobile game, and a couple of new weapons suited for the different gameplay provided by mobile devices. And with all these new features to spice up the game we all know and love, it's only going to get better from here on out!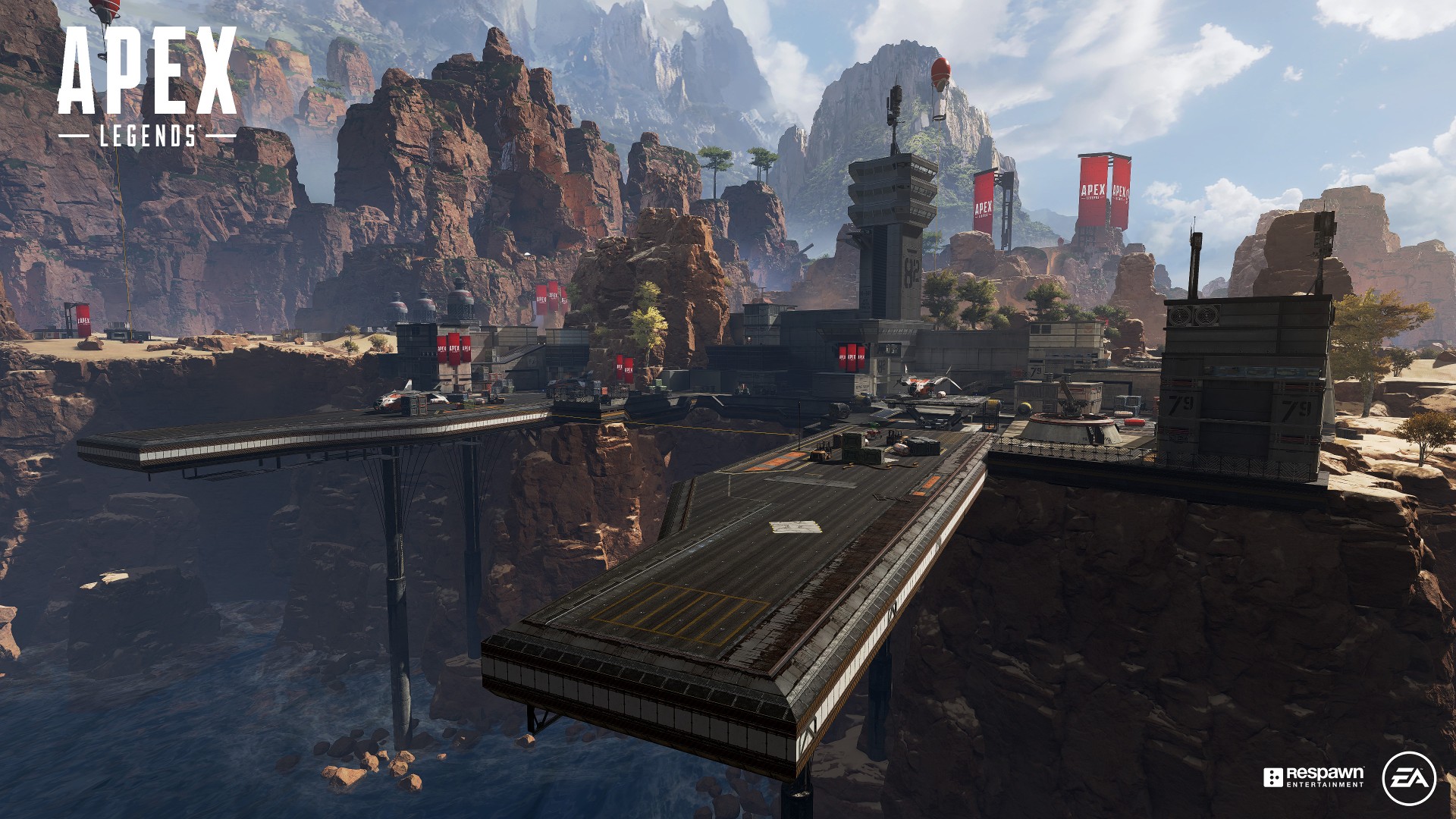 Its fresh take on the formula helped Apex Legends to quickly rise in popularity and become a contender to even the most well-established titles in the battle royale genre. And to this day, it remains as one of the strongest choices for those who are looking to have some fun with friends running around, shooting other players, and being the last team standing on the field, which is why today's news is so important. With Apex Legends being made available for phones, you will be able to enjoy all of this, on the go.
Apex Legends coming to mobiles via BlueStacks is a huge deal. On PC, Apex Legends is amazingly good and huge, not only because of its unique mechanics, but also because it's completely free-to-play with no pay-to-win features, a fact that also applies to its mobile counterpart.
We're thrilled to see how Apex Legends Mobile turns out, especially considering how awesome the original game actually is. Just remember folks, you heard it here first!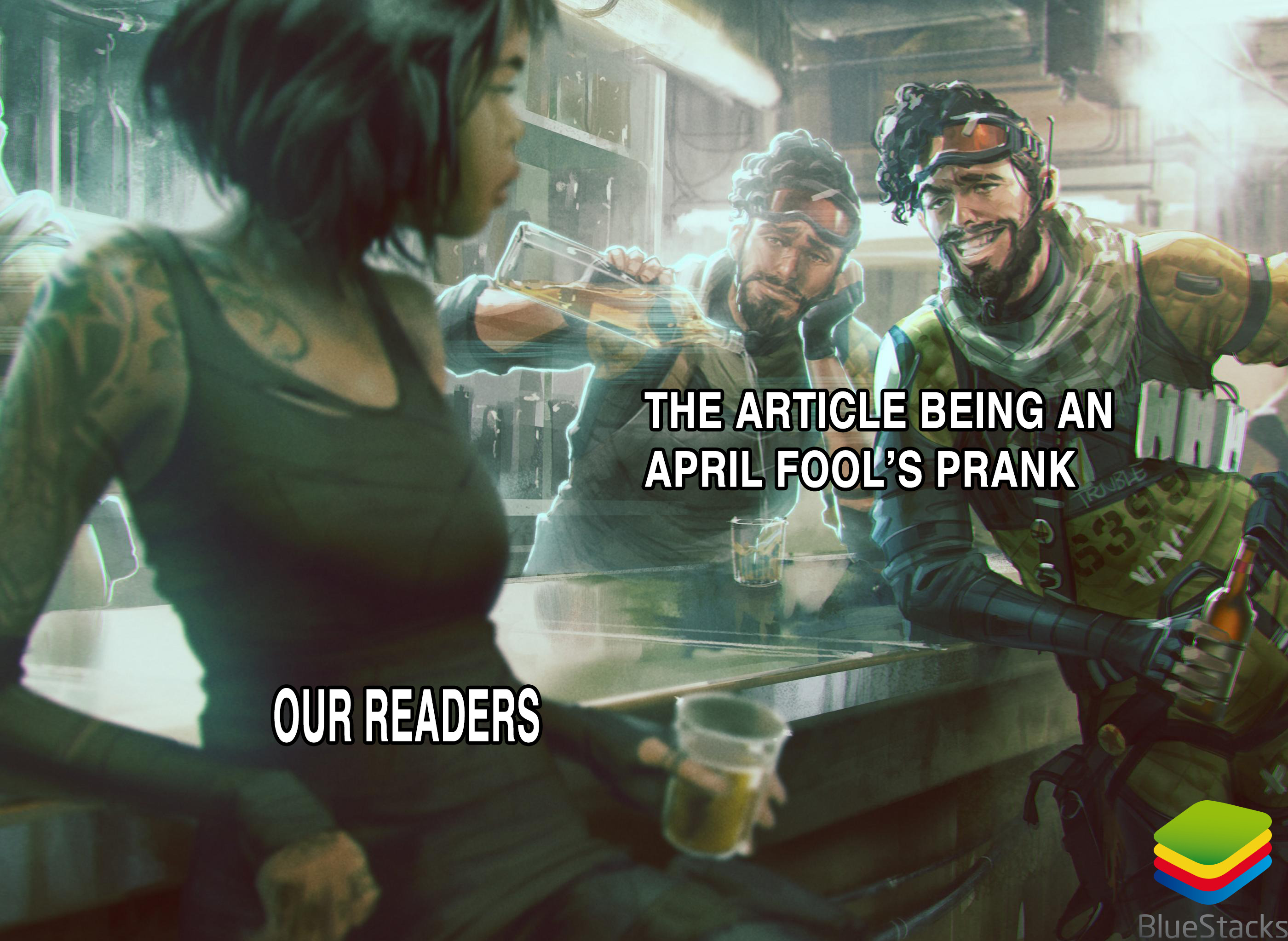 Also,
YOU GOT BAMBOOZLED!!! Happy April Fool's Day from all of us here at BlueStacks.