BlueStacks Exclusives
BlueStacks 5 – The New and Improved Multi-Instance Tool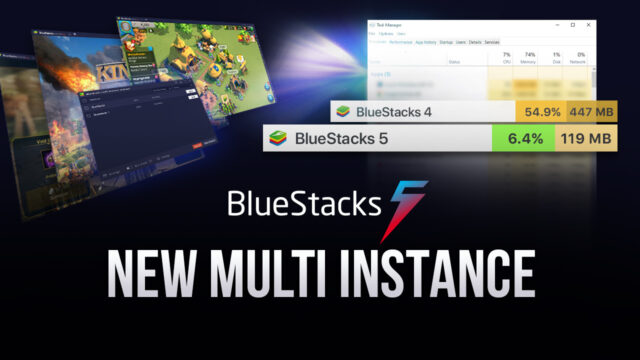 For many users, gaming is not just about passing time or having a few minutes of fun. Some hardcore players enjoy being in the top and dominating everyone else in their servers. However, in most cases, it's difficult, or perhaps even impossible to do it alone. In some war games, all it takes is one good planned assault by an enemy alliance in order to destroy you. And in other games, such as gachas, progressing by yourself is significantly slower since those who are members of alliances can often enjoy certain benefits.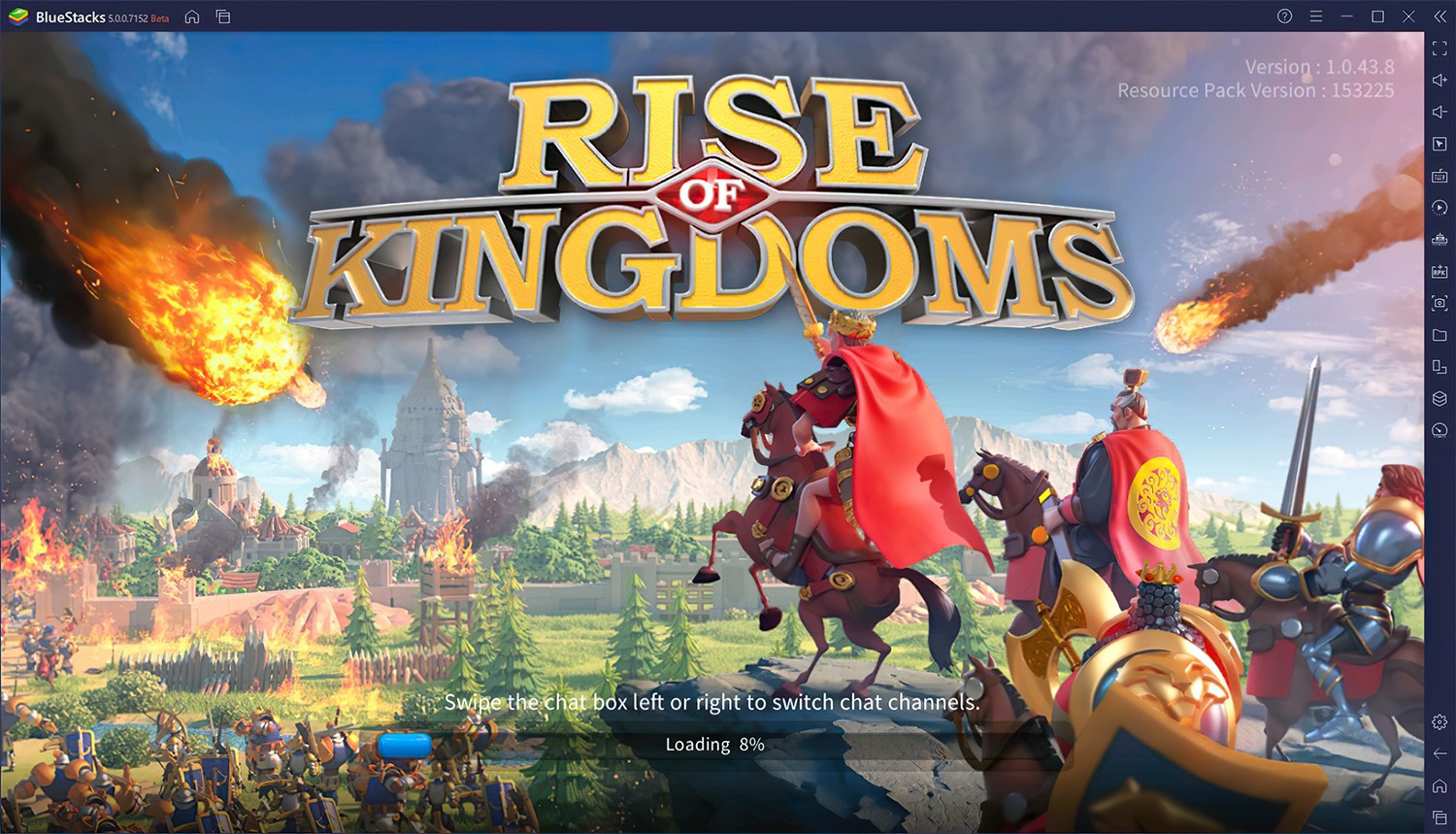 With these limitations in mind, we decided to create the Instance Manager a long time ago, a feature that has become one of BlueStacks' greatest benefits when it comes to playing Android games on PC. With this tool, players could run several instances of the same game on one computer, and access it with multiple accounts, effectively multiplying your power.
However, running multiple instances comes at a steep cost, especially if your computer is on the lower end hardware-wise. Luckily, the new BlueStacks 5 comes packed with a wide variety of features such as Eco Mode, Long Flight, and FPS Lock, as well as numerous optimizations for the Instance Manager, designed to give users a much better experience when playing on multiple instances simultaneously.
The Same Old Instance Manager, But on Steroids
After downloading and updating to the new BlueStacks 5, you'll notice that, aside from having a sleeker aesthetic, the Instance Manager is pretty much the same in terms of functionality. In this regard, you can still create as many instances as your PC can handle, and use them to access the same games on multiple accounts.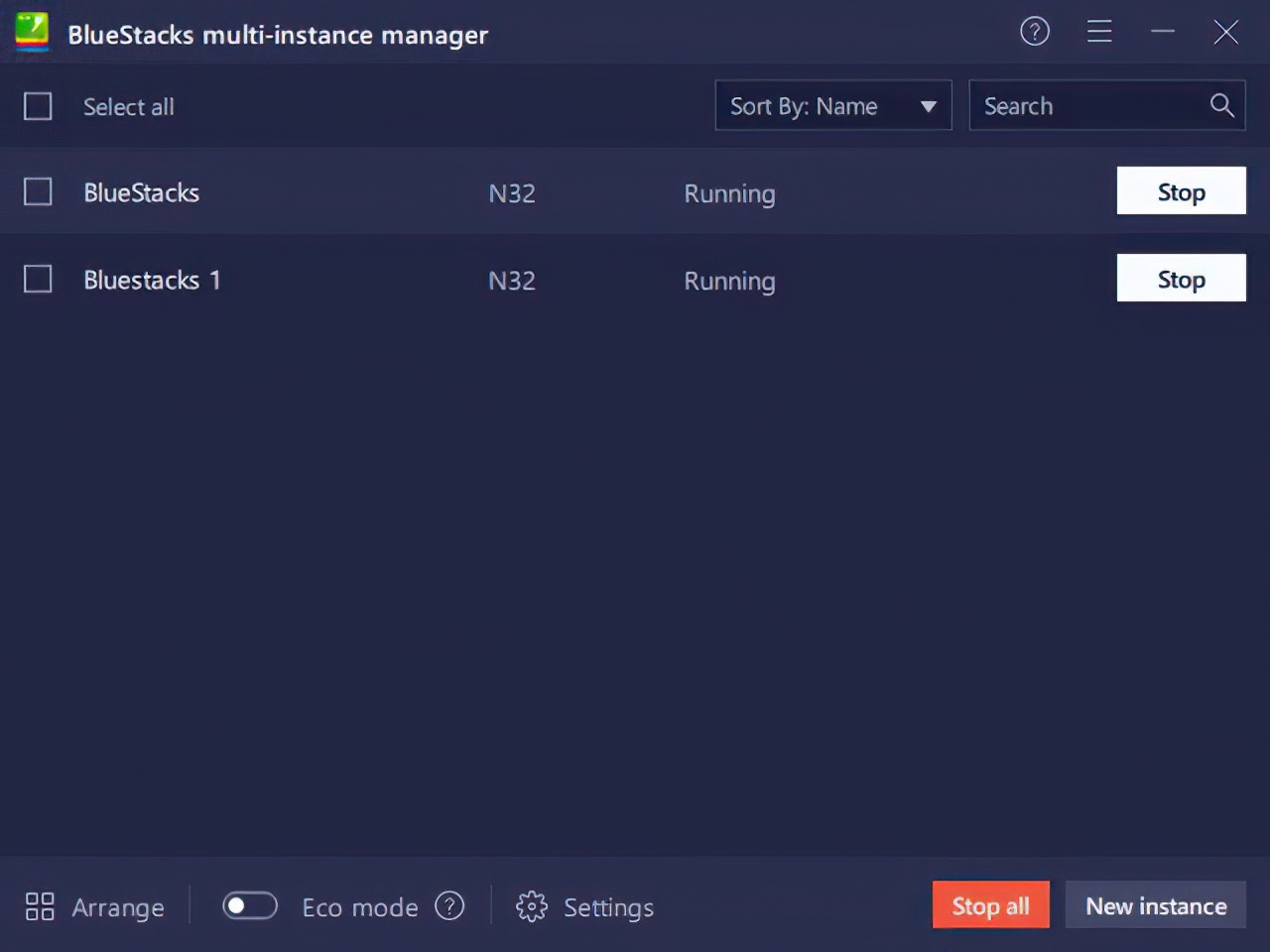 However, the single biggest difference this time around are in the numerous optimizations we made under the hood, which are meant to optimize the resource usage of our emulator, and significantly reduce the RAM and CPU necessary to maintain each individual instance. As a result, you will now be able to run many more iterations of BlueStacks, with significantly less consumption.

Screenshot of the BlueStacks 4 and BlueStacks 5 processes, with both running two instances of RAID: Shadow Legends each. Note that the individual instances in BlueStacks 5 are shown as separate processes in the Task Manager. Regardless, even by adding them together, they still consume at least 50% less RAM.
In practical terms, this means that, if your PC is on the lower end of the hardware spectrum and you were unable to run multiple instances on it, you will now be able to do so without issues, as long as you assign enough resources to each instance so that they can function correctly. On the flipside, if your PC already fulfills the recommended requirements for BlueStacks, you can now run several additional instances above your previous maximum without noticing slowdowns or any performance issues.
Overwhelm Your Enemies in War Games
The practical upshot of the Instance Manager and its improved Multi-Instance features is that, when it comes to war games like Rise of Kingdoms, you'll be able to create tons of additional instances. For games like these, this means that, aside from maintaining and developing your main base, you will also be able to keep several farm accounts at the same time. Moreover, you'll be able to run so many instances that, aside from keeping farm accounts, you could even choose to focus on several "main" cities and even create alliances with your own towns, without relying on other players.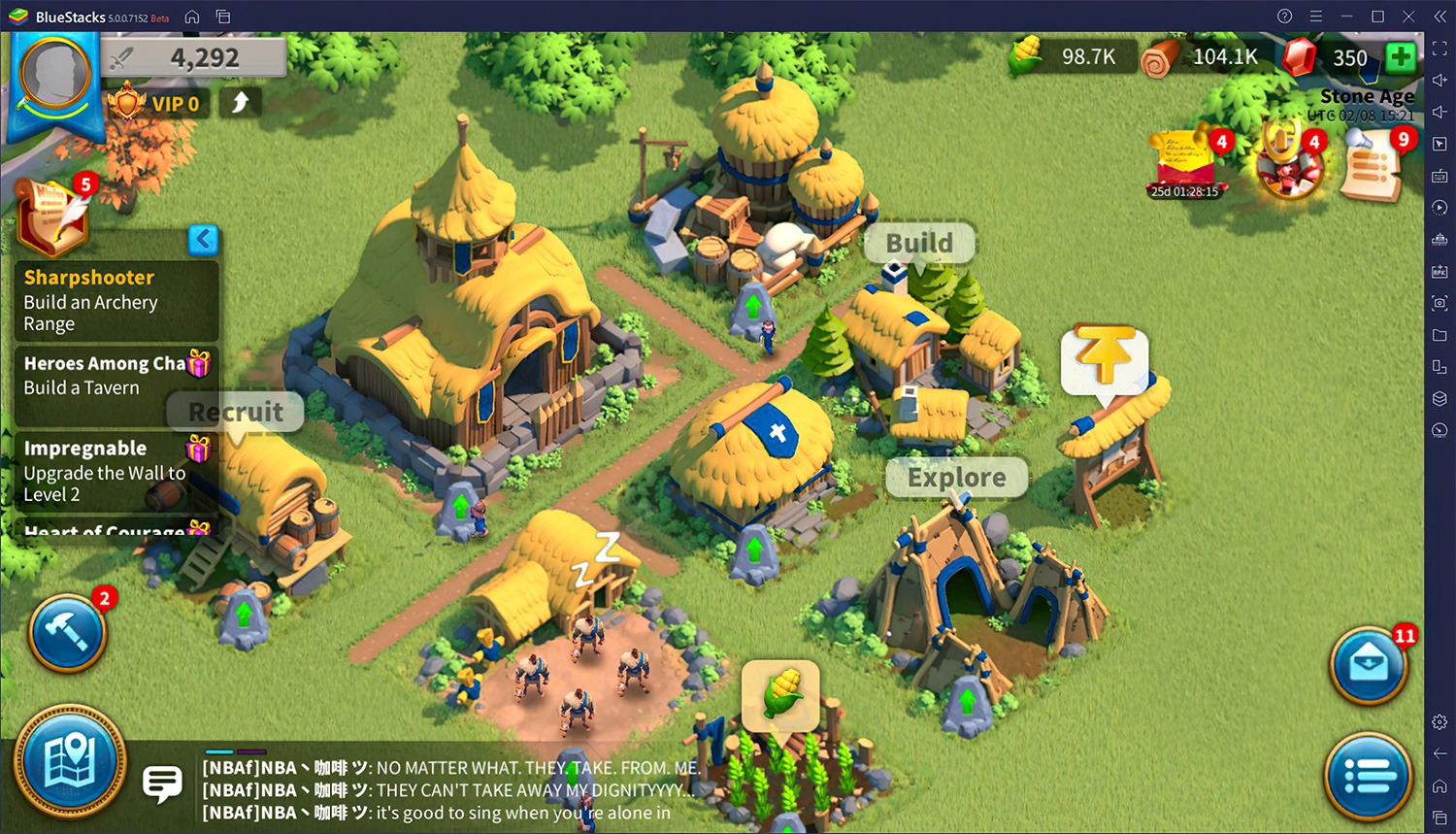 This was already possible to an extent before, but with the BlueStacks 5 optimizations, you can crank it to a whole new level and essentially become a one man army. If you can find a few buddies that are also running BlueStacks 5, you could easily become the strongest alliance in your server by using the Instance Manager and adding all your alts to the group.
Reroll With Ease in Gacha RPGs
Another aspect that can be significantly improved by playing on multiple instances is rerolling in gacha RPGs.
In gacha games, a lot of your time is spent on farming the resources necessary for unlocking the best characters to add to your team. However, in most cases, the results of these summonings are randomized, so it could take weeks or months before you get the character that you want.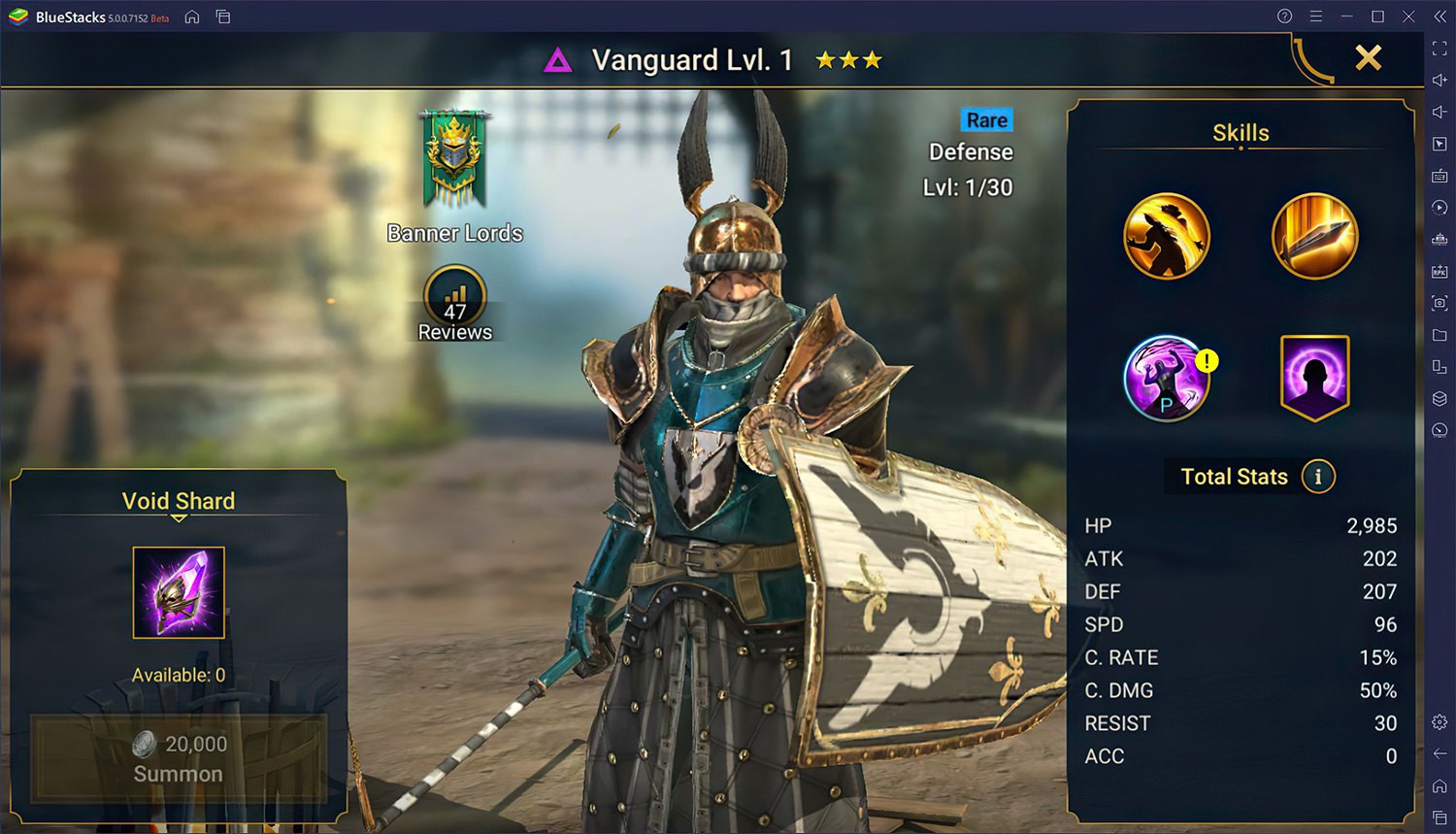 Rerolling is a process in which you begin a new game, progress until you can get the first free summonings, restart the process if you don't get what you want, and repeat until you're satisfied. The result is that you can unlock powerful units at the very beginning, which can significantly help when you're playing through the main story missions.
By using multiple instances, you can reroll on several accounts at the same time, allowing you to summon many more units per run. While this won't increase your odds of getting good characters, it'll allow you to summon more often, therefore significantly speeding up the process. In this sense, the upgrades to the Instance Manager will expedite this process even more since you'll be able to reroll on even more accounts simultaneously.
Whether you're looking to reroll or to dominate in any war game, it's important to note that you can use the Multi-Instance Sync tool (which is not yet available on BlueStacks 5 at the time of writing) to significantly streamline your gameplay when you're running on multiple instances. By activating this feature, all the actions you perform on your main instance will be replicated in all your other windows. This means that you can effectively sync up your instances and play on all of them, without the added hassle of micromanaging multiple accounts.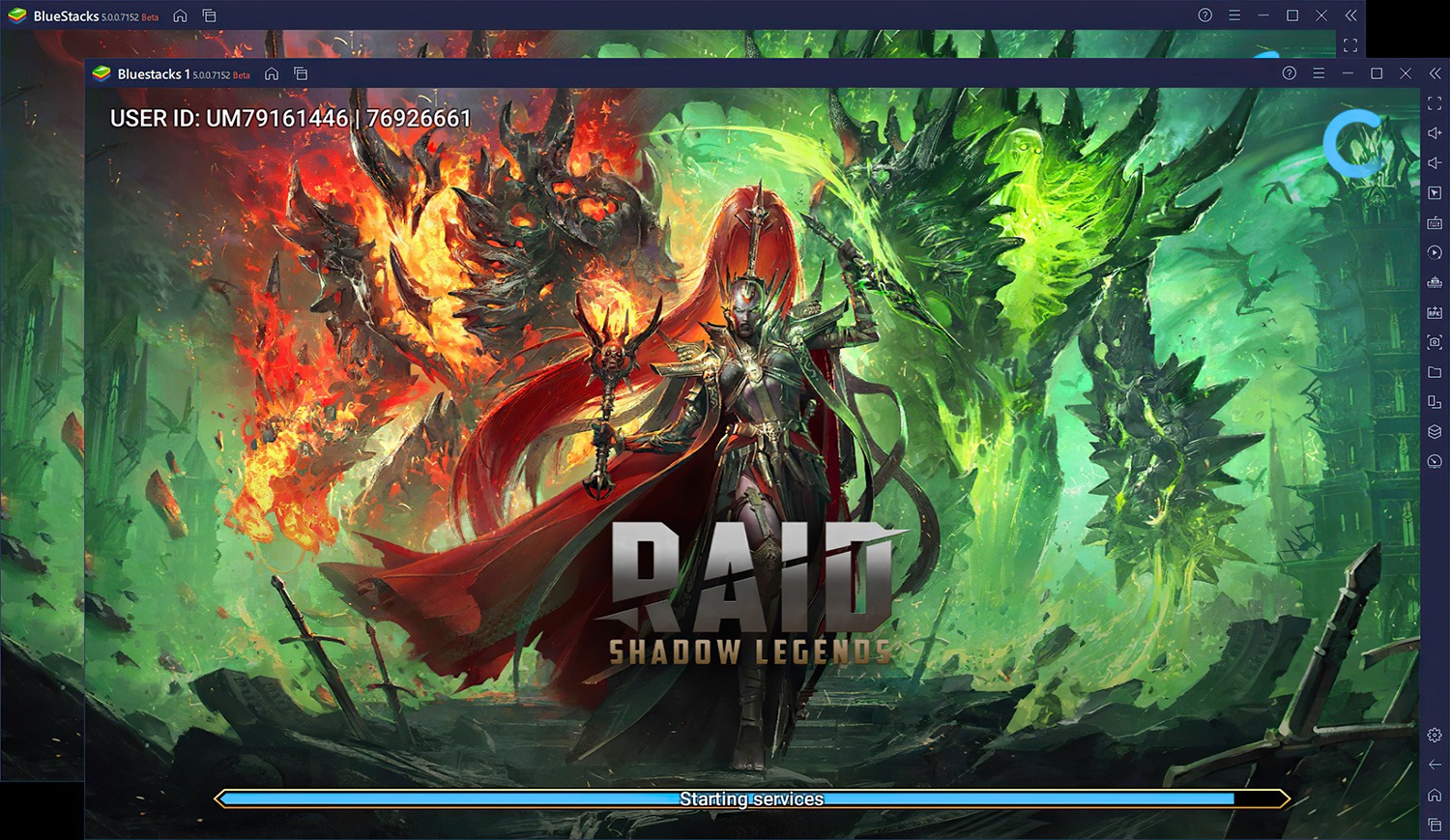 The Sync tool, as well as other features, will be implemented to BlueStacks 5 in further releases. However, you can already start enjoying the improved Multi-Instance capabilities as soon as you install the latest release of our emulator.
Play all your favorite mobile games with the new and improved Instance Manager, and let us know your thoughts in the comments below!