BlueStacks Exclusives
Popular Youtubers Talk About the New BlueStacks 5, and Here's What They Have to Say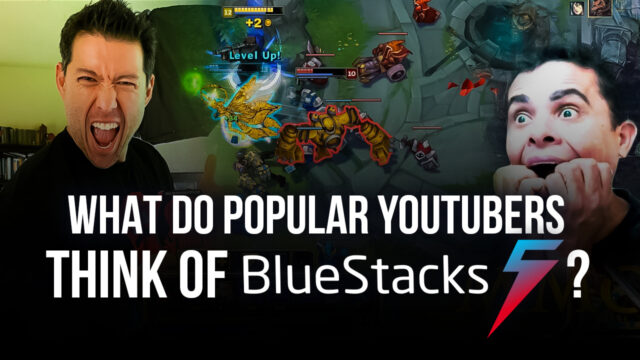 As you may know by now, BlueStacks 5 finally launched into the market last week, once again offering the best that Android emulation on PC has to offer, but somehow doing it much better than its previous iteration. If you're already a BlueStacks user, you'll find that this is somewhat of a stretch to say, considering that BlueStacks 4 was already the best Android emulator out there, but you can check out our BlueStacks 5 overview article to learn everything that this new version has to offer.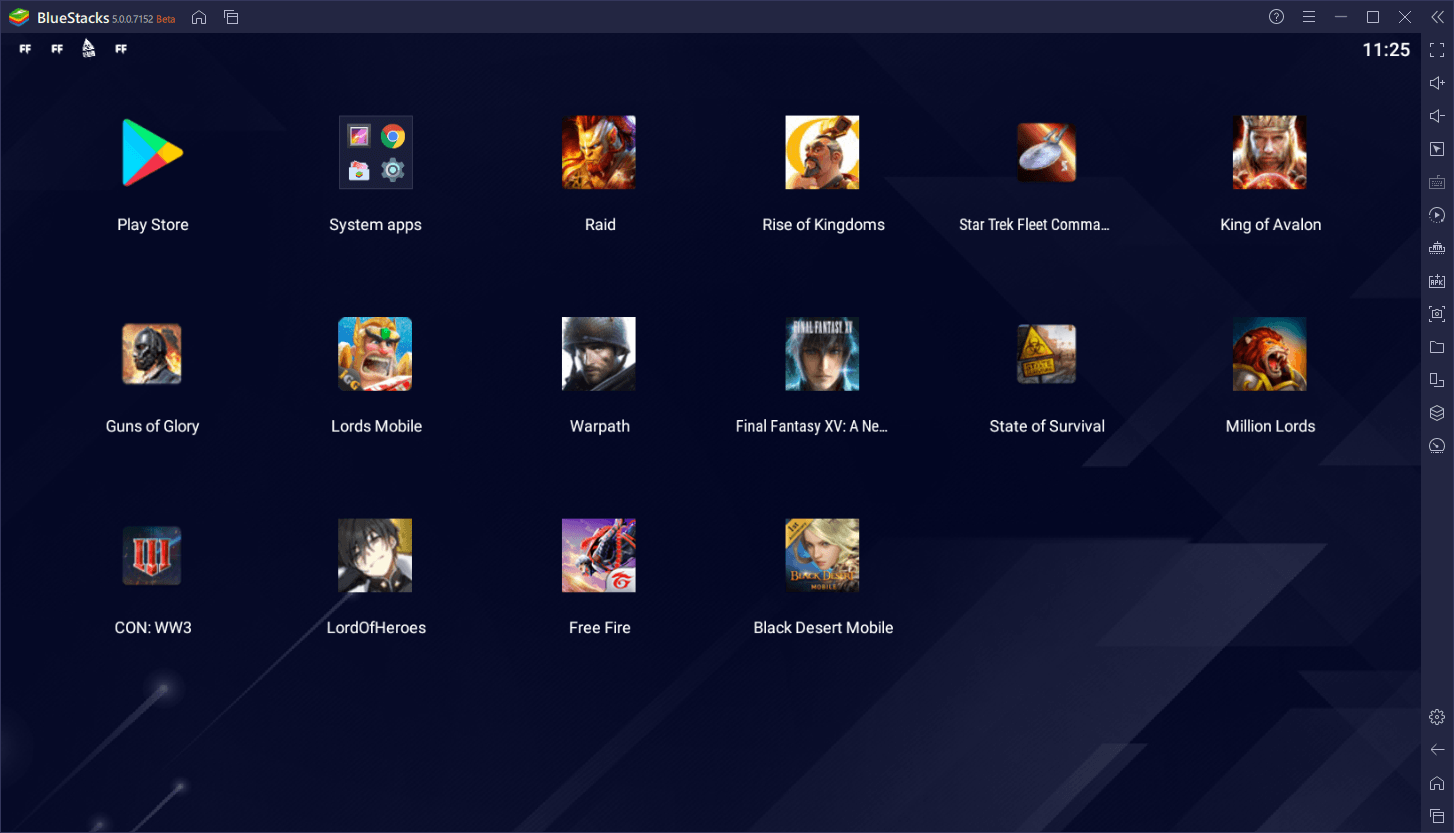 While we're proud of our new version and all its improvements, we're obviously biased, considering that we've spent more than 100,000 man hours engineering this product. However, the good part is that you don't have to take our word for it; check out what these three popular Youtubers have to say about our latest creation!
The Best Performance and Lowest Resource Consumption Out There
As we mentioned in our overview article, BlueStacks 5, initially, is meant to offer you countless optimizations under the hood to provide the best and smoothest experience in any game. This fact is apparent as soon as you launch your favorite games and check how they only take up a fraction of the resources of BlueStacks 4, while still running just as great, or perhaps even better.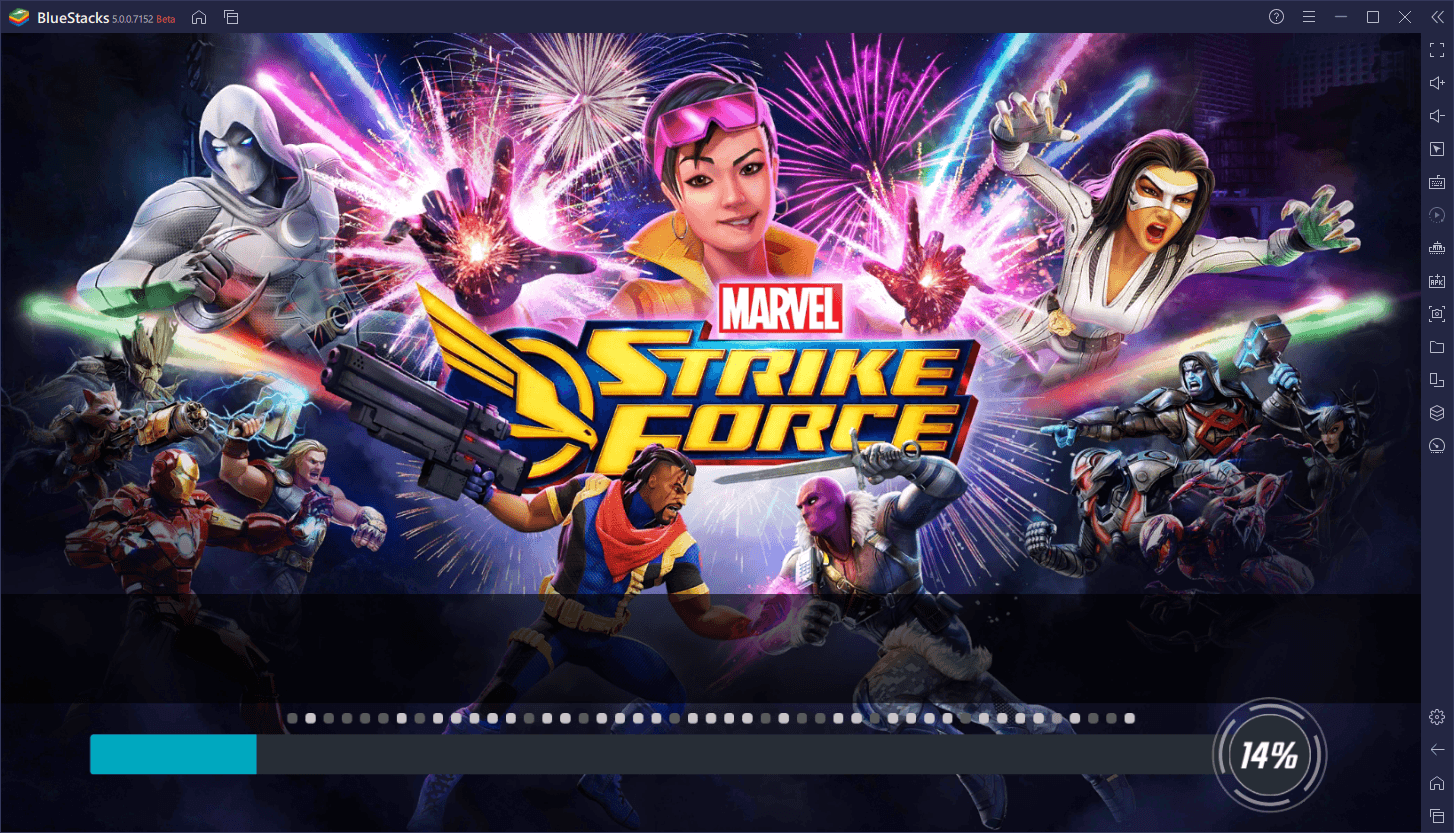 The popular Marvel Strike Force Youtuber ValleyFlyin made a video talking about his impressions of the new BlueStacks 5, going over its biggest changes from the previous version. Check out his review below:
For those who can't watch video, ValleyFlyin mentions and goes over how BlueStacks 5 consumes fewer resources than the previous version, allowing him to run it much better than before, and he also explains how this optimized resource usage will work wonders when looking to run with multiple accounts simultaneously using the Instance Manager.
For the Marvel Strike Force veterans out there, you can also catch several clips of ValleyFlyin engaging in some of the most demanding battles out there, with full teams of characters, countless beams and projectiles flying across the screen, and pure bone-crunching attacks being launched to and fro. It's immediately apparent that the best way to enjoy Marvel Strike Force (and any other Android game, honestly) on PC is with BlueStacks 5.
All The Tools and Speed You'll Need to Destroy Your Enemies in Rise of Kingdoms
And speaking of the best ways to enjoy your favorite mobile games on your computer, the enhancements we made to our latest BlueStacks version goes beyond just optimizations to the code as this iteration once again gives you all the tools you'll need to outplay your opponents in strategy war games like Rise of Kingdoms.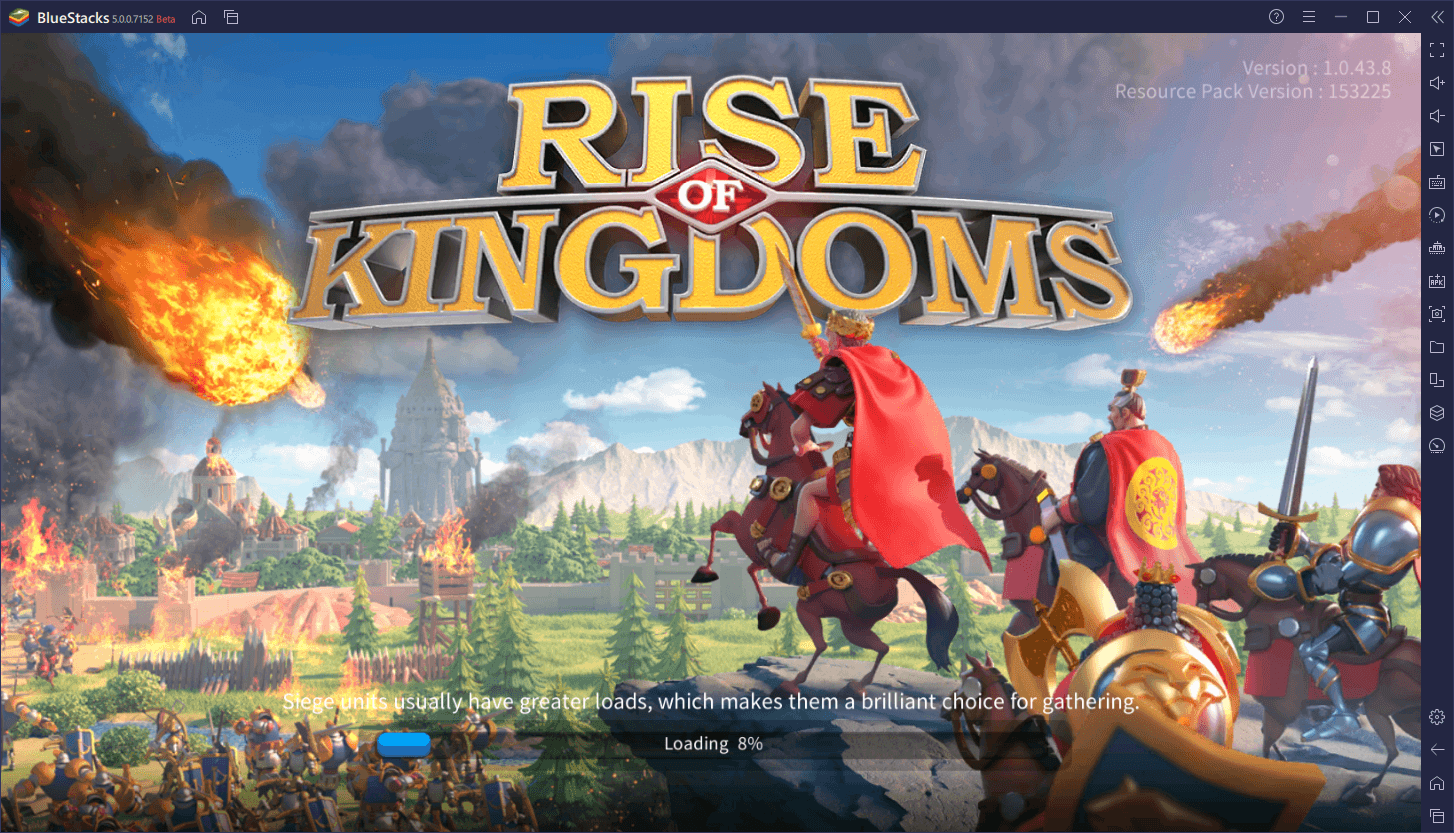 Youtuber content creator and Rise of Kingdoms enthusiast Wallabit talks about the best innovations that BlueStacks 5 brings when it comes to playing the popular war and strategy game. Check out his personal impressions in Spanish down below:
Particularly when it comes to the larger-scale battles in this game, even the best phones could start to tank in FPS when the action starts to go down. This doesn't come as a surprise as every player can have multiple armies deployed at any one time, and there can be quite a lot of players engaging in battle at one moment, especially when it comes to wars among the larger clans. BlueStacks 5 not only does away with these limitations, but also lets you enjoy the game with the best graphical settings and at a silky smooth 60FPS, even in the most busy battles.
Not only that, but BlueStacks 5 is also very fast when switching between multiple games. While you can use the Instance Manager to play several games at the same time and on the same monitor, you can also freely switch between different apps without missing a beat on the new version of our emulator. In this sense, you can have something like, say, a war game open on one tab, issue a few orders to keep your city busy, and then instantly switch back to another game.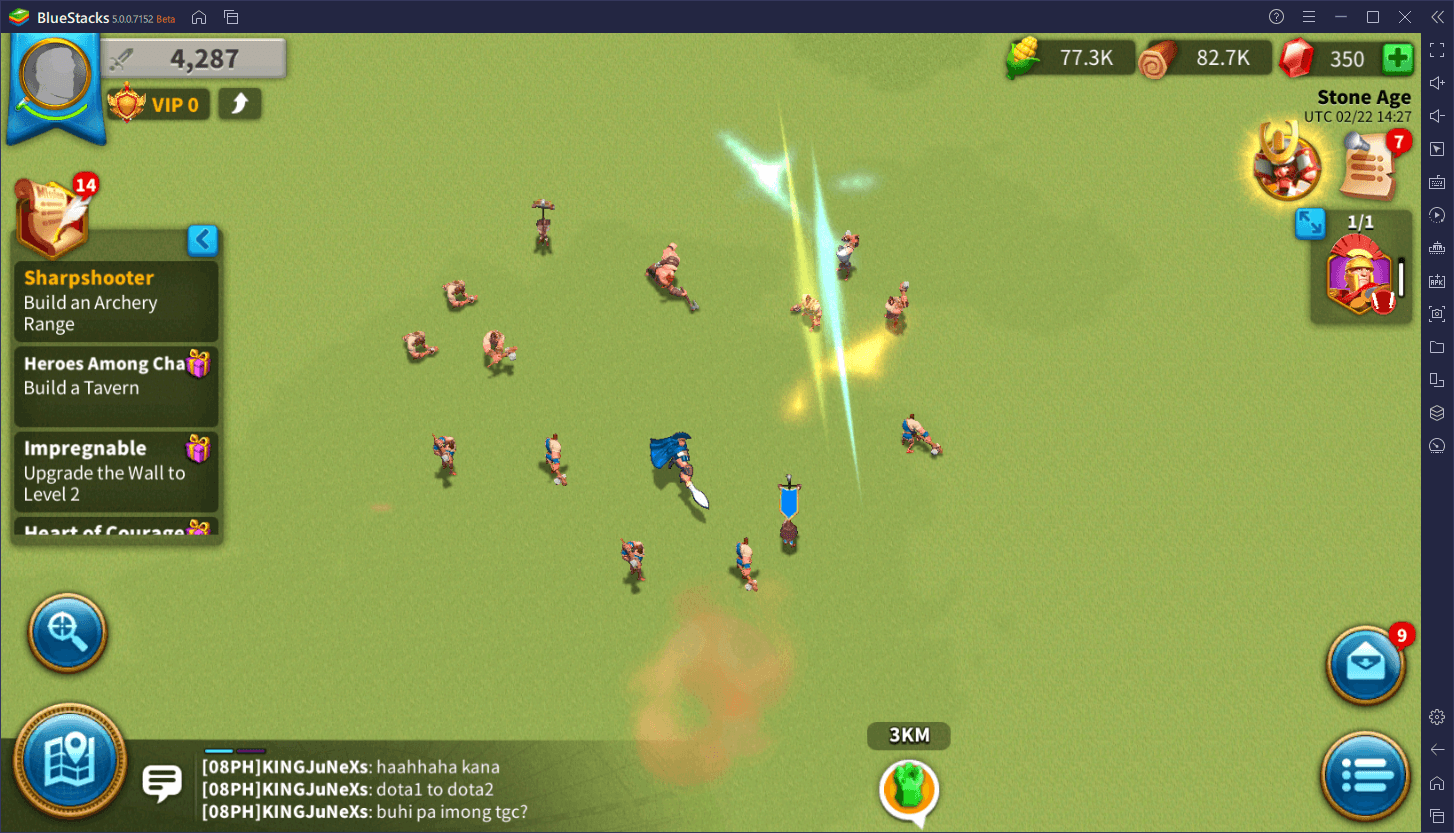 As Wallabit puts it: While your enemies will be struggling with lag, misclicking, and other issues that come from playing on phones and subpar emulators, you can enjoy the very best experience with any mobile game on PC with BlueStacks 5.
Superior Sensitivity Settings to grab the Booyah and Win in Free Fire
And of course, we couldn't possibly leave our FPS fans out as, aside from the improvements to the performance, BlueStacks 5 also gives us the very best and most refined sensitivity settings, especially designed for precision in shooters and battle royale games.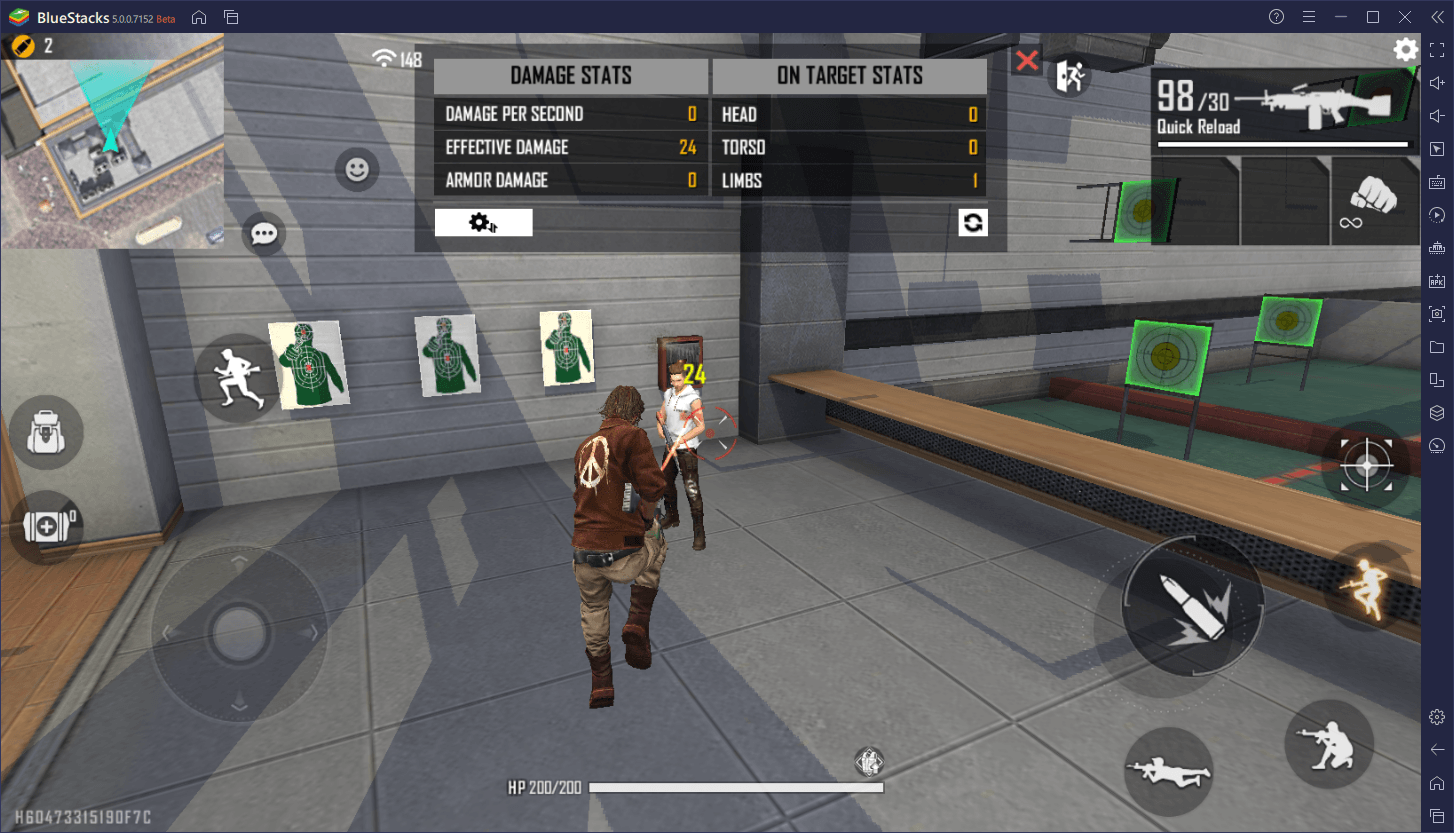 This fact is showcased in popular Brazilian Youtuber and Free Fire pro Jataloco's video, where he not only talks about the optimizations in BlueStacks 5, but also demonstrates how the improvements to features like the Keymapping Tool help greatly to bring the best experience in shooter games like Free Fire, allowing players to accurately line up headshots and execute quick spins for maximum precision and maneuverability in combat.
It's important to note here that Jataloco also mentions how to customize control schemes in BlueStacks 5. Currently, the advanced key editor is not implemented, so players must import their control schemes from BlueStacks 4. The process is explained in detail in this support article, but Jataloco's video can also give you a visual explanation of the process.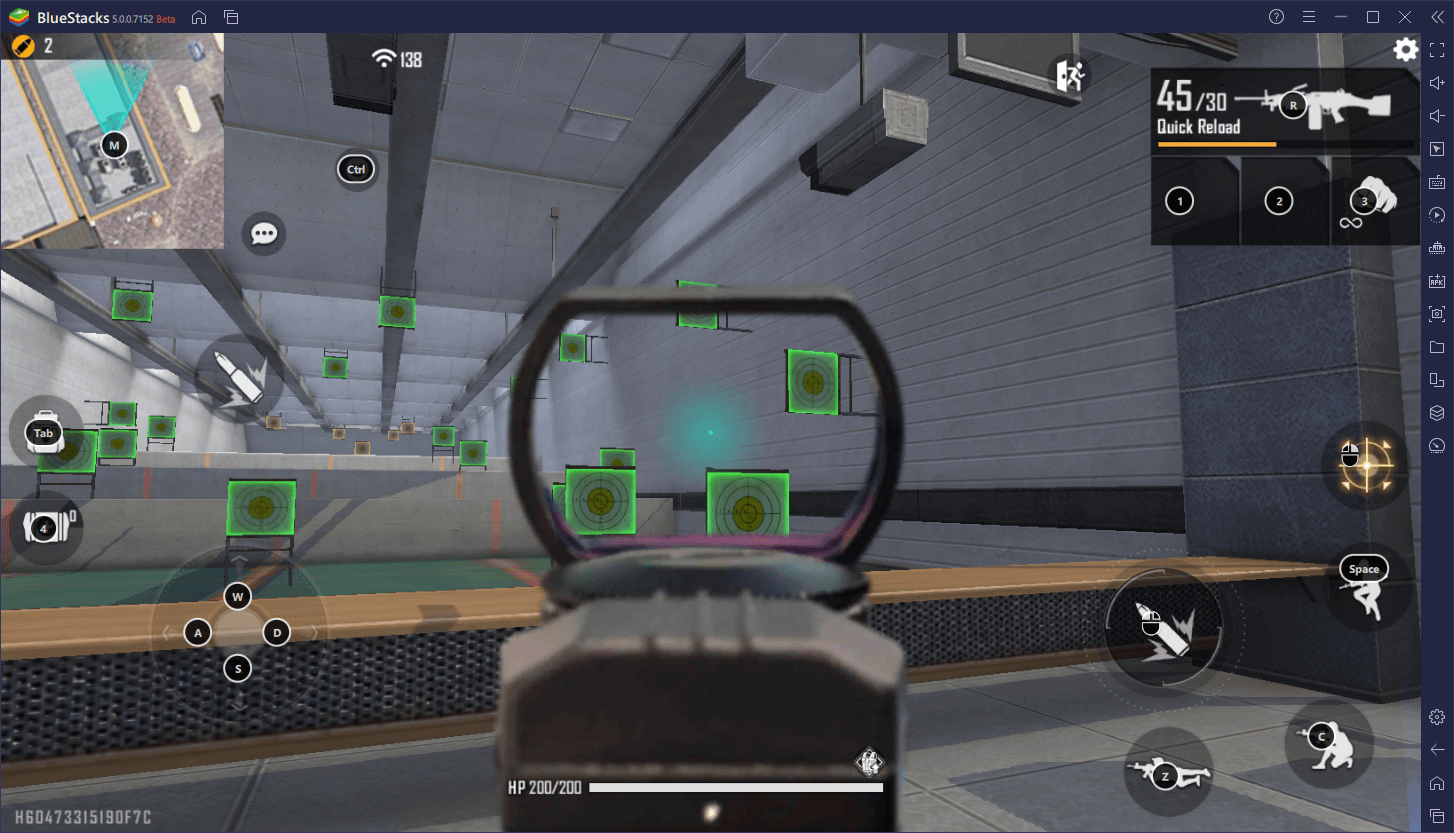 Three Youtubers; three languages; the same conclusion: For the best Android gaming experience on your computer, BlueStacks 5 is definitely the way to go. If you enjoy winning, or at the very least like gaming with the best features and performance, then we suggest giving our new version a try.
Feel free to leave your comments and opinions in the section below; we'd love to read your thoughts about this new release!