At GDC 2016, I was blown away by a demo of Exvision's Gesture Camera and UI for Smart TVs. At the core of it were mobile games being played hands-free on a television similar to how Tom Cruise's character wowed us in the movie Minority Report using computer gesture controls. This is an innovative way to bring your favorite mobile games to the living room.
At the guts of the operation were mobile games running on a PC via BlueStacks App Player. The other vital hardware component was Exvision's smart camera which can automatically calibrate and detect the human head, along with both hands to translate them into pointing inputs for on-screen gestures. The pointers on the screen have butter smooth fluid movement- not jagged like some other implementations I've seen. This innovation opens a whole no way to play games.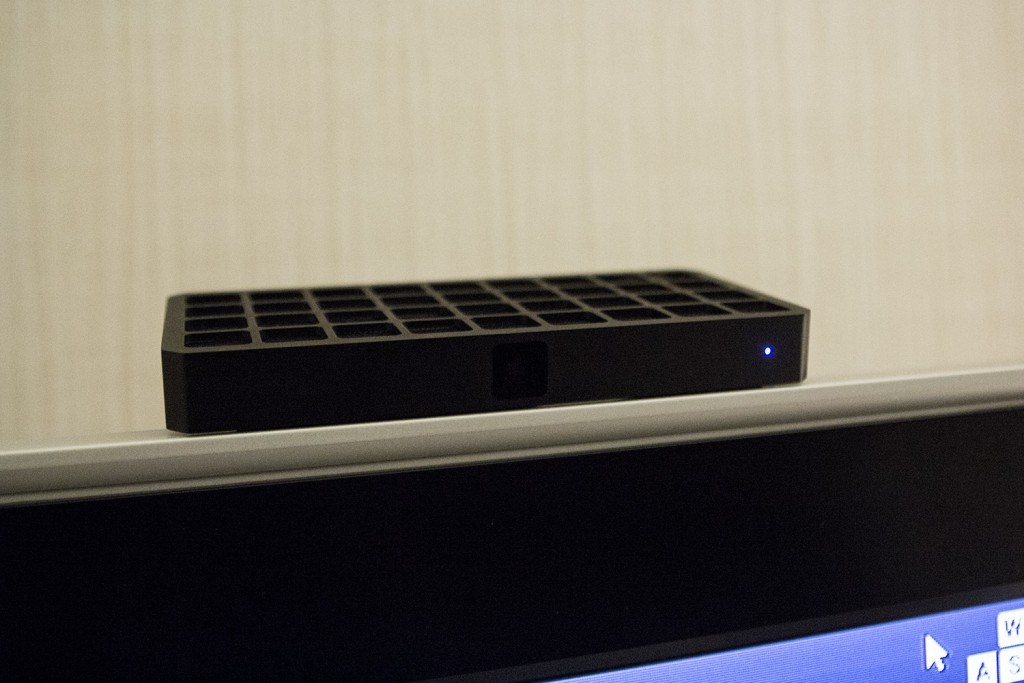 We got hands-on (or not… pun intended) with mutli-touch games like Fruit Ninja, Marvel Contest of Champions, and Clash of Clans. It's amazing to have the option to play with one or two hand gestures at will. There was an extremely low learning curve in using the controls. Within the first thirty seconds you get adjusted to it and after extended gameplay it starts to "feel" as if you're controlling the device telepathically. And the beautiful part is that it works with many games without any modification. Here's another demo video of gameplay:
We're told the device launches Fall 2016 at a price point under one hundred dollars. Imagine if this technology were integrated into more PC games and major consoles as well.