BlueStacks Roundups
Top 25 Among Us Memes – The Funniest Memes of Among Us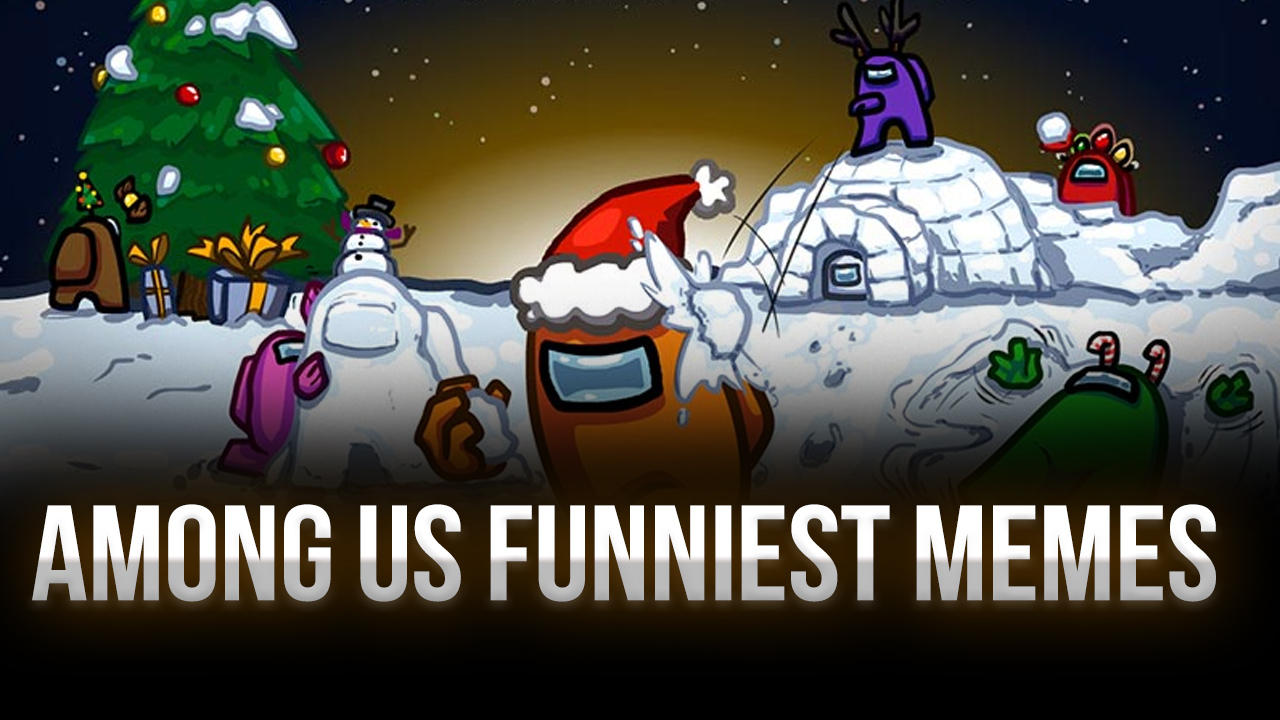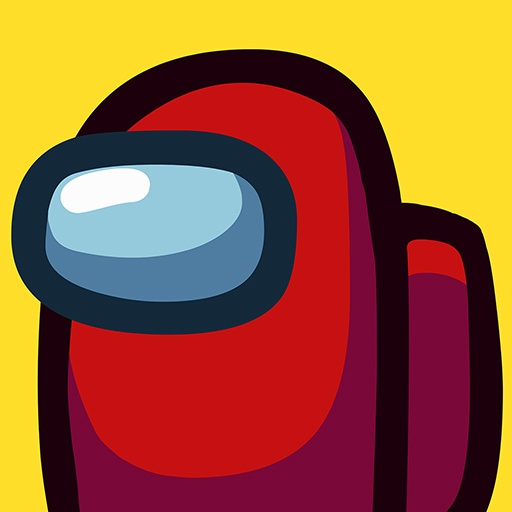 Among Us is the ultimate test of deception, teamwork, and timing along with many other things – all in one game. It's taken the world by storm, being one of the hottest mobile games of the year. You could play it on your PC with BlueStacks here!
Here are the top 25 Among Us memes that will have you laughing off your chair!
1. Those connection issues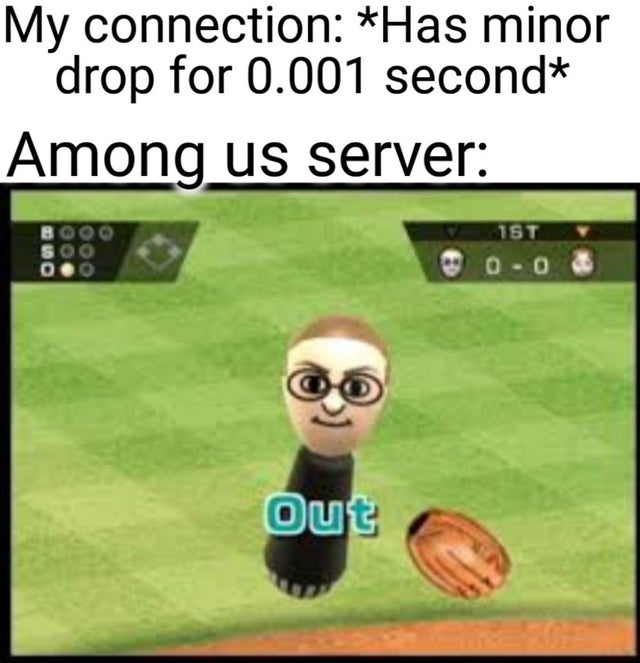 Don't you hate it when those connection issues occur? In Among Us they're even more annoying. Imagine finally getting to be the impostor but then you get disconnected from the game.
2. Big Chungus Crossover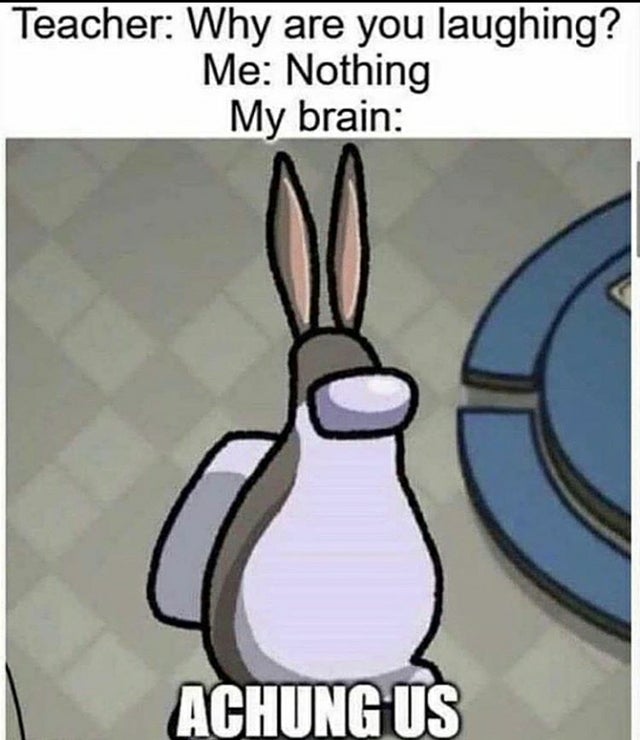 This meme is a crossover from the big chungus meme that was popular last year. The character is one of the Among Us crewmates morphed into the 'Big Chungus' bunny.
3. Taking one for the team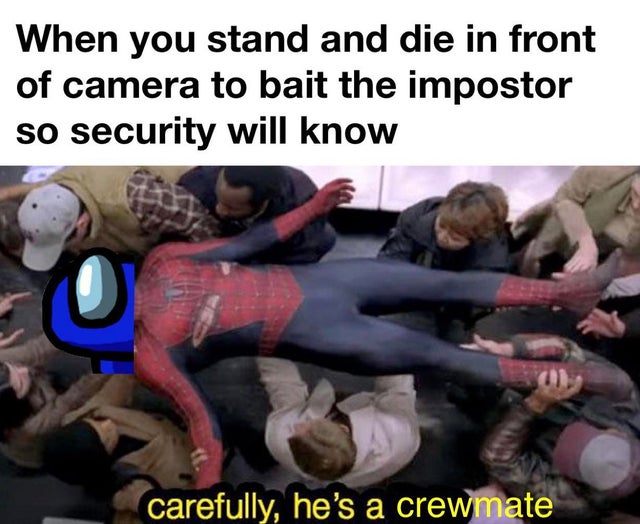 This is one of the best strats, you lure the impostor near the camera view when someone's watching from security and when you're killed, the crewmates see it. Taking one for the team is important sometimes, and maybe it's completely okay to win with your crewmates even if you're a ghost!
4. Strong password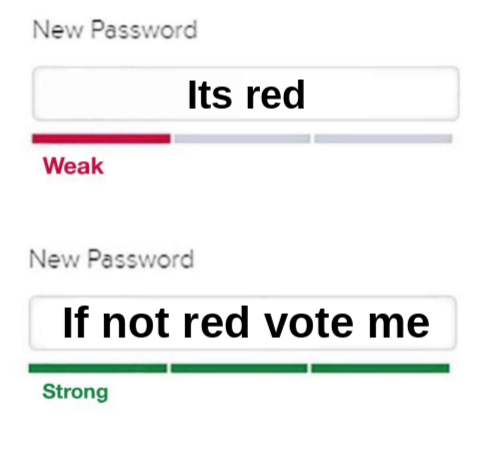 Having to defend yourself, no matter what is a big part of playing Among Us. With games where 'confirm ejects' is on, you know it when crewmates have successfully voted off an Impostor – and with that option, you get the ability to pull this strategy!
5. That feeling of power, but quite the opposite.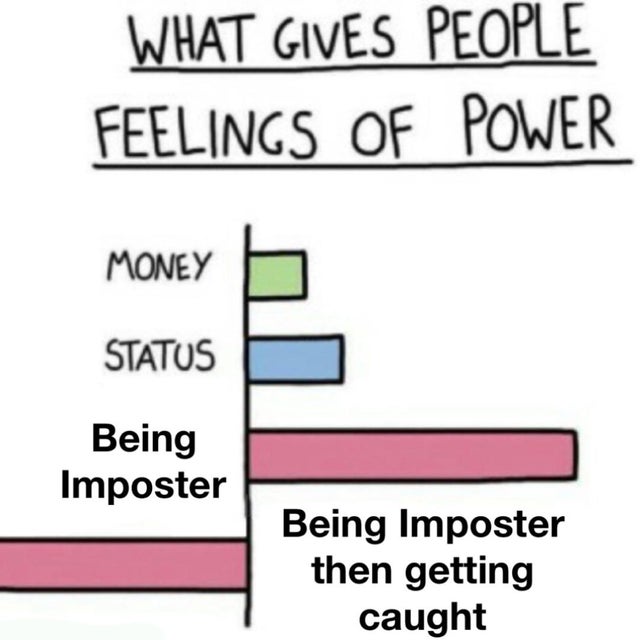 This meme describes how it feels to have money, to have status, and how the feeling of being an imposter exceeds both of those. But if you're caught as the imposter, that feeling of power goes negative.
6. A standoff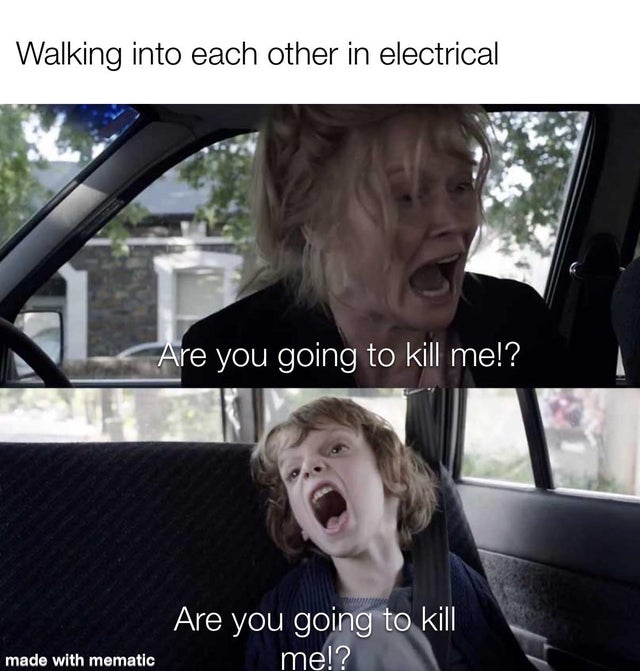 Walking into electrical is always risky, it's one of the most popular kill spots for impostors because of how easy it is – there's a vent, there's a closable door, and they could even shut off the lights. Doing your crewmate tasks there makes you doubt anyone else in there with you!
7. So annoying!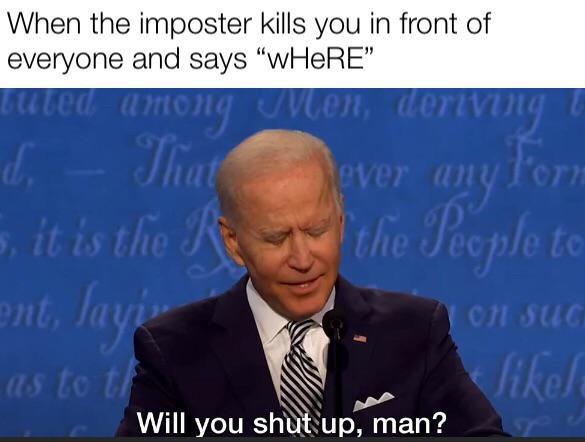 Dying after the impostor kills you sucks, but when you see them acting as crewmates to avoid suspicion, it's the most annoying thing ever.
8. Not acting 'sus' is important too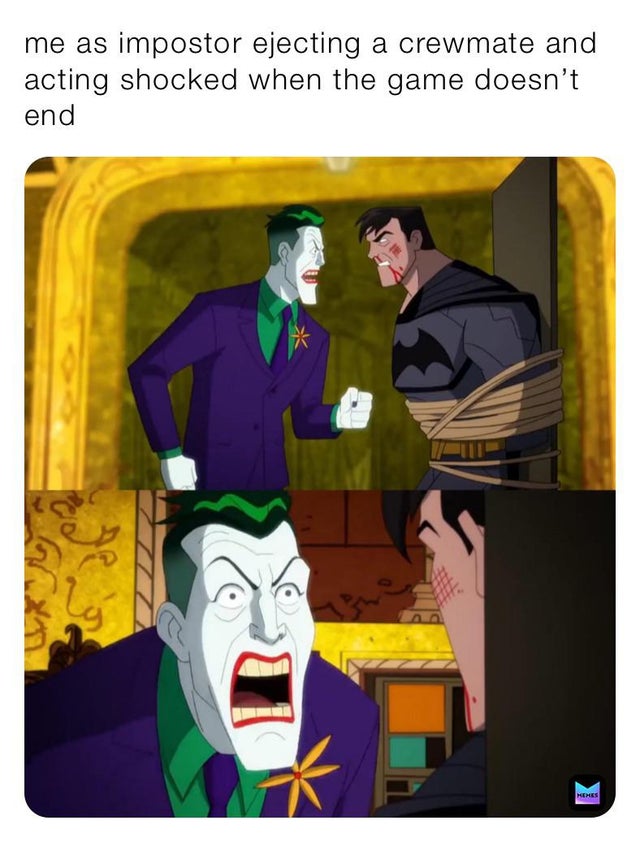 Another meme that showcases those important moments where you have to play from both sides, when you're the impostor in Among Us. It's so satisfying when you get someone voted off!
9. Doubting everything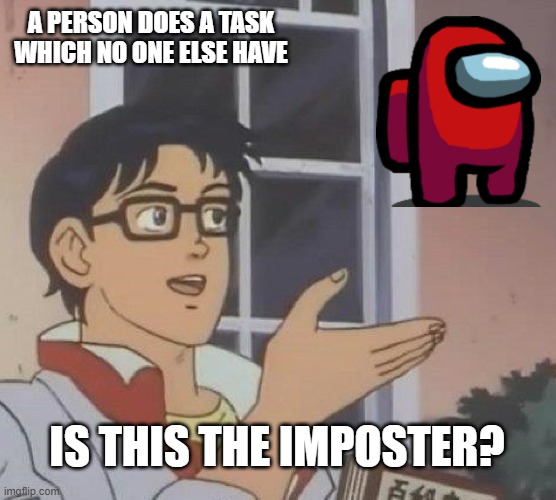 As the crewmates, you doubt everything that someone does, making sure they're not the impostor. Doing a task which somehow no one else has could land you in a bad spot!
10. Xbox Series X meme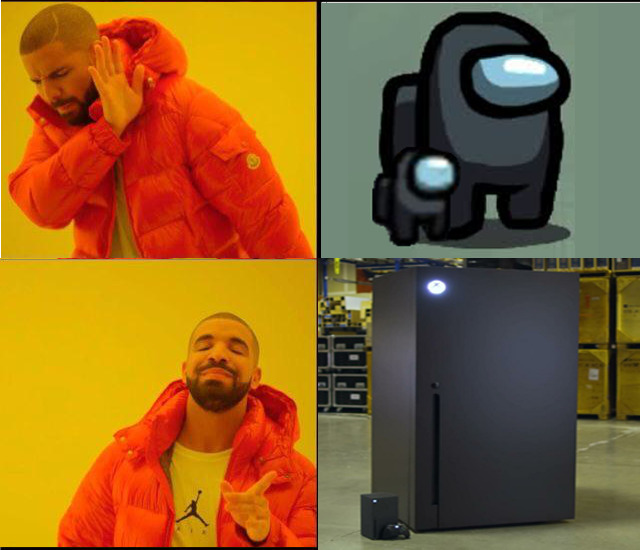 If you've been following the launch of next-gen consoles, you'll know what this means. Microsoft embraced how people compared their Xbox Series X's design to a refrigerator, and made one that looks just like their gaming console!
11. Don't go AFK, people will 'sus' on you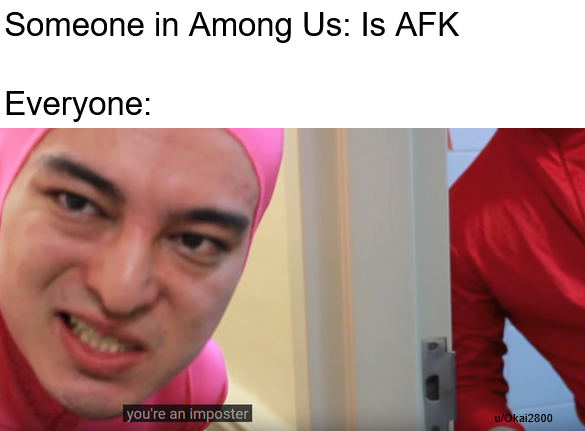 Going AFK means in Among Us could mean many things, but the least believable reason is that you 'actually' went AFK – because it raises suspicions that you might actually be the impostor!
12. Not okay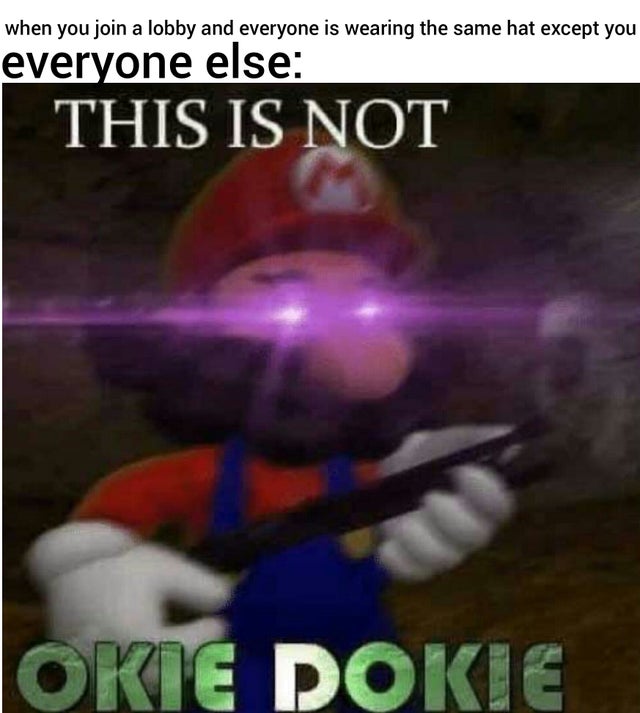 It is basically a well-accepted social rule to wear the same accessory as everyone else if they're doing that in the lobby.
13. Don't eat the wires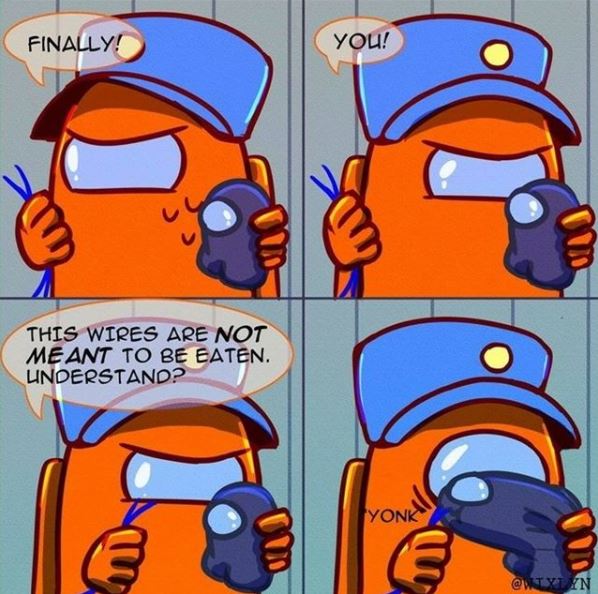 Aren't those little crewmates cute? Maybe in the upcoming updates, the Among Us developers will actually make them help you out during tasks.
14. Building trust with crewmates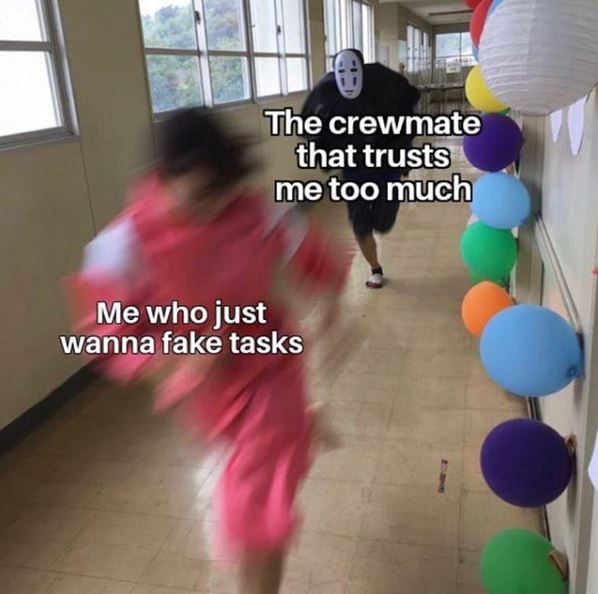 Building trust with your crewmates is super important, it forms synergy and that teamwork could result in a win for the crewmates. Unless of course you somehow trusted the impostor in that game.
15. Time to panic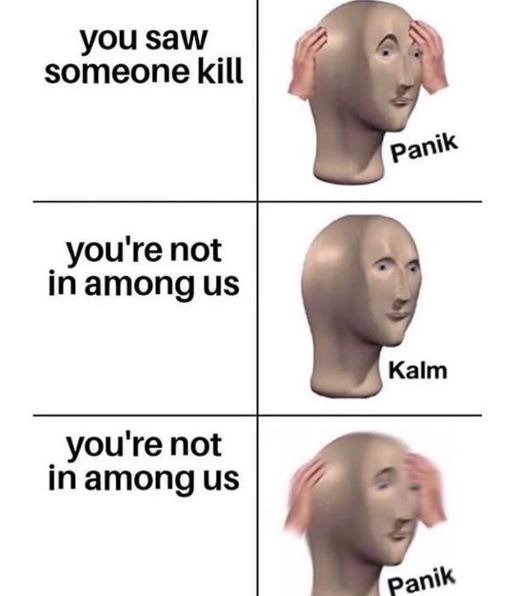 Hopefully, this never happens, but do call 911 if it does.
16. Vote him off right now!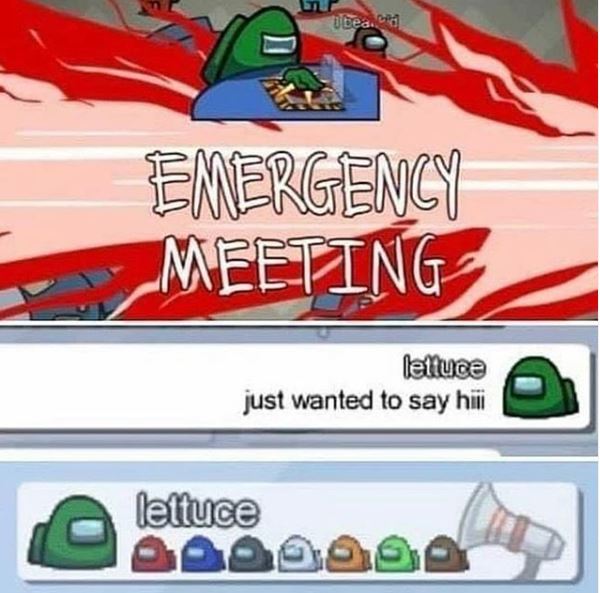 That one annoying teammate. It's safe to say they're getting voted off instantly.
17. So close, but so far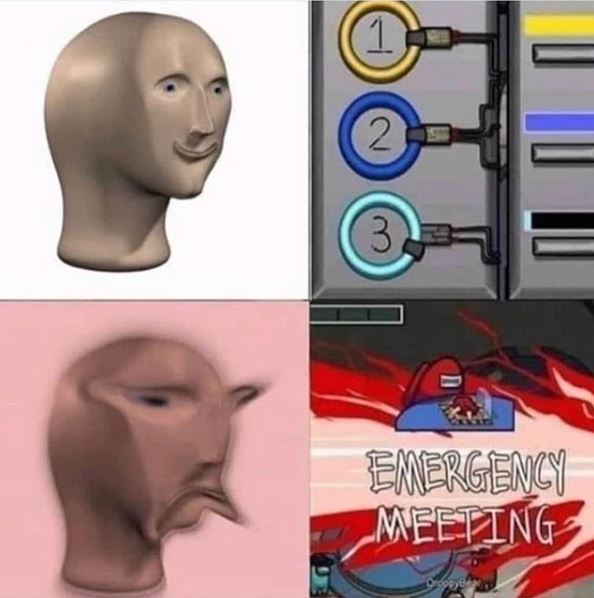 Some tasks aren't that hard, but they're still frustrating to finish.
18. Let's hope they listen.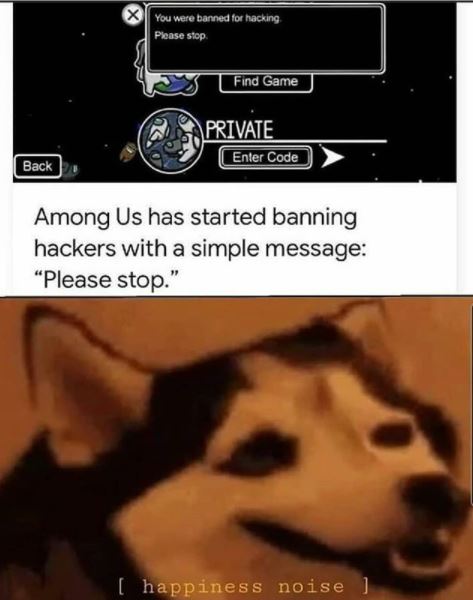 Hackers ruin games, and it's even more pointless in a game like Among Us where there's no ranking system.
19. You'll see everything.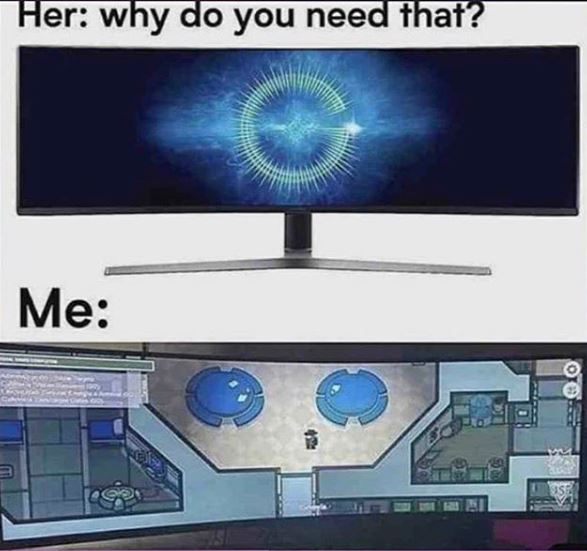 Maybe investing in the new Samsung ultrawide monitors for Among Us would be a worthwhile investment.
20. Communicating with the ghosts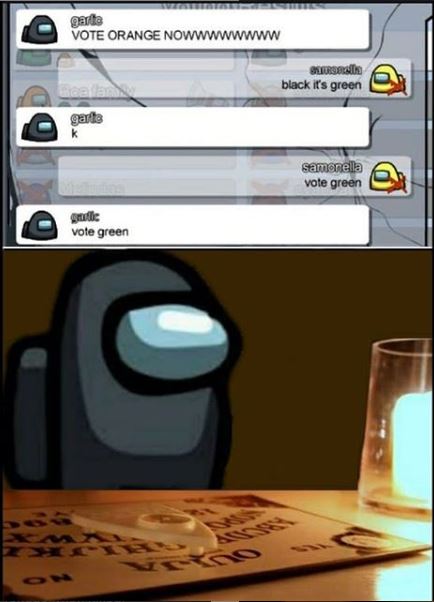 That one déjà vu moment where you get a sense of who the impostor is, maybe your dead crewmates are speaking to you from the grave.
21. That didn't go as planned.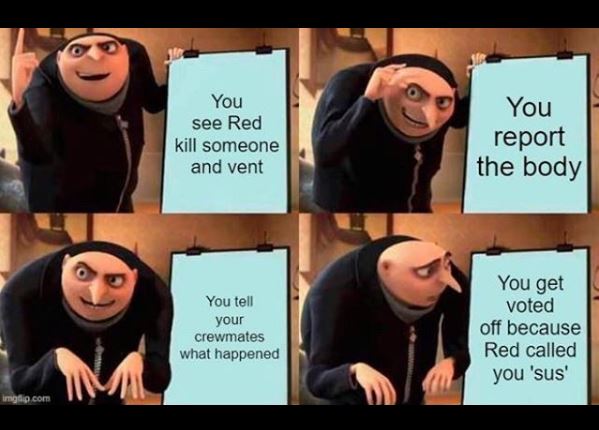 It's exciting when you know someone's an impostor, and you've got the solid proof. Unless they don't trust you and then you get voted off somehow.
22. Perfect fake synergy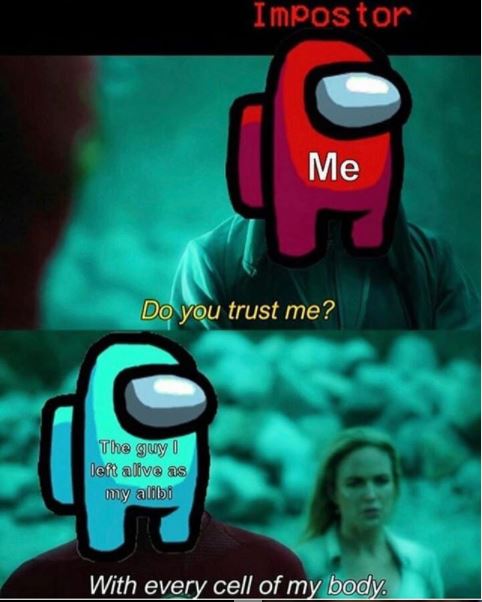 The most powerful strat ever as an impostor is to build a fake synergy with a crewmate, who will now support you till the end of the game.
23. Oops, I take that back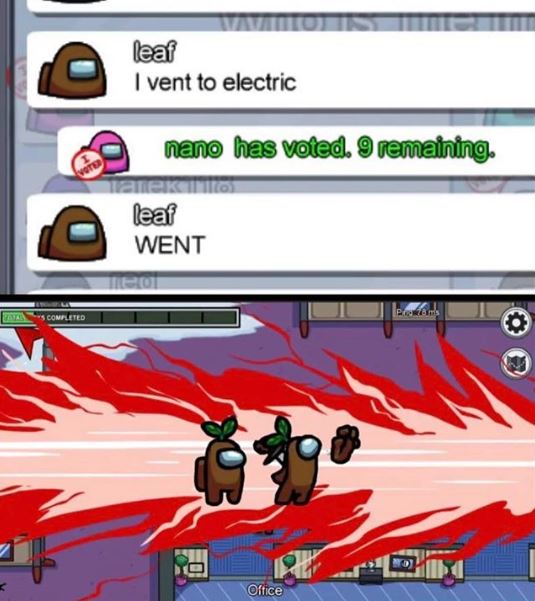 Don't make such spelling mistakes in Among Us, you'll wind up dead.
24. Wholesome Among Us meme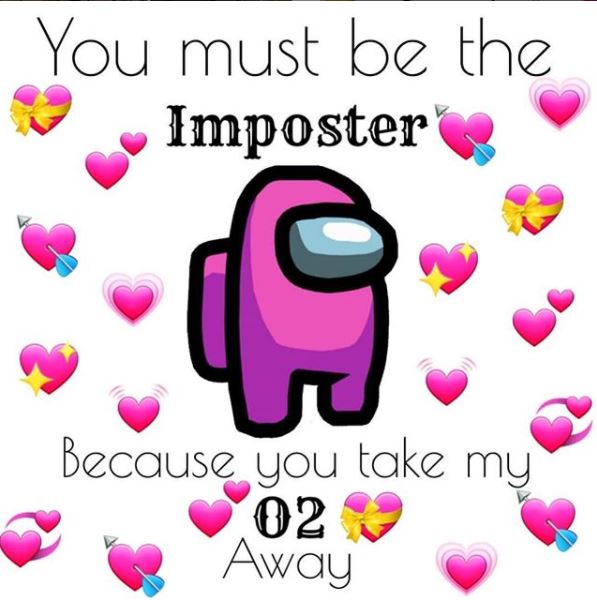 Show this to the crewmates that you like!
25. Visual tasks for the win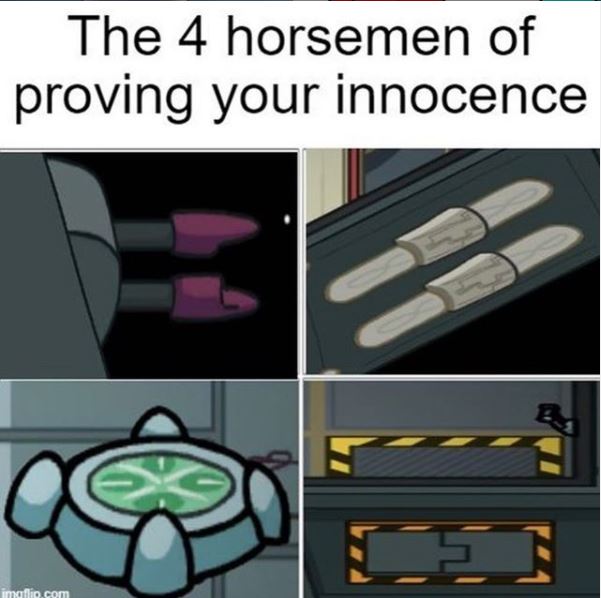 Proving your innocence is the best way to build synergy with your teammates, and these visual tasks are amazing for that.