BlueStacks Roundups
App Weekender: 20 new Android apps & games you should download (Week 19)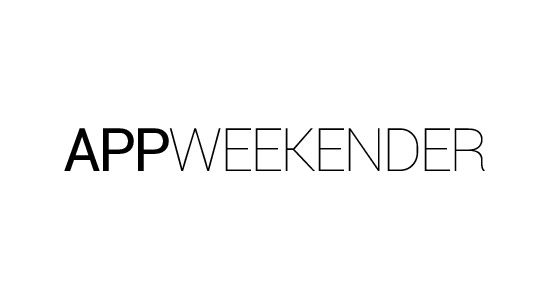 As promised, we will continue alerting awesome new Android apps and games submitted to us. Picking up this week are 20 new apps you should download on your smartphone, tablet and even PC using BlueStacks. These are some of the gems from our queue this past week so we haven't thoroughly reviewed them yet but they look enticing enough to try… let us know what you think of the new apps in the comments below. Have an app to recommend? Tell us about it!
Try on PC:
Tormentum – Dark Sorrow. A dark fantasy between the realms of dreams and reality. It's a "Point & Click" adventure game with plenty of puzzles, mini games, and beautiful art direction. Price: $4.99.
Orbital TD. Sci-fi strategy game combines a unique Tower Defense mechanics and elements of RPG.
Angry Birds Action. It's a 3D pinball adventure to pull, aim and project the angry birds towards trapped eggs in an effort to save them and thwart the plans of those menacing piggies.
Zombies vs Pirates. An 8-bit pixelated game where the goal is to turn as many pirates into zombies as possible. There's a few power-ups in the endless running title such as mammoth size growth and flames. Turn as many and cause as much destruction as possible in this game.
To The Castle: Retro Platformer. A retro inspired platformer playing as a heroic knight on a dangerous quest dashing and jumping on zombies in an effort to make it to the exit of each level. There are more than 60 to explore. There is a level creator to make & play your own dungeon quests or other player's creations from around the globe. Price: $1.86.
Galaxy Rocket Boost. With the uber popular Color Switch game conquering the hearts of the tappy concentrated, there are bound to be clones. And this game spices the tapping gameplay with platforms, obstacles and rocket-ships.
LOUD on Planet X. Mashes the ideas of Guitar Hero meets Plants vs Zombies style gaming. You zap alien monsters progressing in the party lane with rock band powers laced over real indie band songs.
Slime Dungeon. An adventure RPG game. Collect and upgrade various swordsman, demon Hunters, mages, etc. in order to beat the Evil Dominator of the Erathia continent.
AreaZ. An aerial third-person sci-fi zombie shooter game to blast as many of the undead as possible.
Flow Color. Cloned from Flow Free, you connect matching colors with pipes to create a flow color pairs.
Sunshine Weather Forecast. Latest weather updates and forecasts with elegant interface.
Try on Smartphones & Tablets:
ACOS Launcher. Built on simplicity and a small file size, ACOS Launcher is swift and features an Airdrop like wireless file transfer solution, speed booster, gestures and home screen customization.
Rocket VPN. Keep your internet privacy safe and secure by tunneling all traffic through VPN servers with choice of location around the globe.
Wurrly: Ultimate Singing App. This app aims to be the complete recording studio in your pocket. Select from songs already within the app, change the key or instrument to fit your voice, sing and record your talk karaoke style, add filters to the track and share it with the world.
Fitso Running & Fitness App. A fitness app with GPS tracker, plus measures performance, charts weight loss, consult a dietitian or fitness coach and more.
Sports Tracker. Track burned calories, distance, average speed and much more during running, cycling, walking, rollerskating and other sports and fitness activities.
Transparent Screen. Addicted to looking into your phone while walking. Well… be a tad bit safer with the ability to see what's in front of you with a transparent screen while still using most other apps (uses the rear camera).
Brainykids– ABC Games & Song. Children's learning app to help children learn alphabets with proper pronunciation illustrated through various examples.
Fast Battery Charger. Optimize battery power with tools such as: RAM usage, battery temperature, voltage, technology, battery consumption, battery percentage & estimated up time.
TravAlarm. Great for commuters… this app not only has journey planner and alarm clock; but live alerts from local transportation authorities to notify of possible travel delays.
AntPocket Finance Manager. Keep track of your personal finance easily and efficiently.