BlueStacks Roundups
App Weekender: dozen new Android apps & games you should download (Week 22)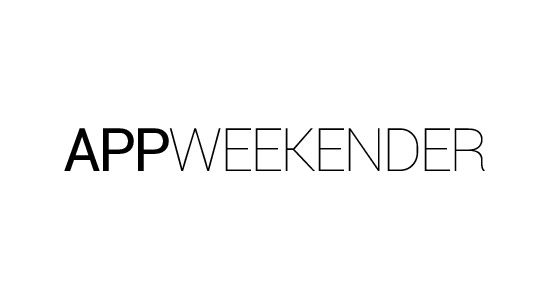 In this week's round up of top Android apps & games you should be downloading include a top PC title turned mobile sensation, few sequels to already hit games and a hyper local weather app with rave reviews. There are more than a dozen apps on the list you can try on your smartphone, tablet and PC via BlueStacks. These are some of the gems from our queue this past week so we haven't thoroughly reviewed them yet but they look enticing enough to try… let us know what you think of the new apps in the comments below. Have an app to recommend? Tell us about it!
Try on PC:
MMX Hill Climb is the explosive physics racer follow up game to MMX Racing. You race against friends on crazy climbing hills, it's your duty to upgrade your truck, choose from an array of vehicles (including big rigs, muscles cars, even tanks!) and conquer the leaderboards.
Kill Shot Bravo introduces a new Alliance Mode to the first person shooter game. Declare war against opposing Alliances and take them on intense head-to-head combat.
Rack Up is an arcade game to reclaim the grid by racing to build walls locking in menacing aliens. Collect and use power-ups to conquer more than 40 challenging levels.
Rush Rally 2 sequels original Rush Rally game with console quality racing on your mobile. Race through various weather conditions, race across 7 countries and over 72 high-octane levels. Price: $3.49
Brothers: A Tale of Two Sons is a story-driven adventure game of two siblings on a quest to bring back the "Water of Life" to save their ailing father. It uses a unique dual virtual controller and plays off the strengths & weakness of each character to jointly conquer single player quests. (Sale Price: $2.99)
Tiny Tower is a tycoon builder to attract bitizens for new floors you will build and businesses you must manage.
Liyla and The Shadows of War is a game of survival in the ruins of a war torn country. Time is running against you, your family is in danger and there is nowhere to hide but to get them out of home through a hero journey to a safer place.
Extreme Forklifting 2 is the zany adventure mash-up of forklift driving with crazy stunts & challenges. The 3D game is the successor to Extreme Forklifting.
Skylanders Battlecast is an RPG card collecting game that can be played in single player campaign or battle online against others.
Try on Smartphones & Tablets:
Pokémon GO is not yet available but an up coming game you can pre-register for. It will allow you to seek out the world of Pokémon in the real world- using actual locations along with augmented reality. (Update: the game is now available globally. Here's how to play Pokemon GO on PC!)
TripAdvisor is used by millions to gain travel advise on hotels, flights & destinations based on the reviews of other travelers. However, they have partnered with Google Play to now offer a new musical experience, with locally-themed music playlists tailored specifically for some of the most popular travel destinations around the globe. Price: Free Two Month Trial.
Operator on Android was announced at Google I/O 2016 and available as early access beta app. It's a new idea to shop using text messages chatting with an actual human for product recommendations.
Dark Sky caught all the rave headlines for iOS for it's hyper local weather predictions and is now available on Android. It has a low annual subscription fee many are complaining about… Are extremely accurate forecasts and a beautiful interface worth the charge? Try it yourself and judge. Price: $2.99/year.
Sunshine is another hit weather app to lead on iOS and now makes it's way to Android. It relies on crowd-sourcing of weather data versus forecasts. The app is available in beta.
Enjoying these app recommendations? There's plenty more you can try here!