BlueStacks Roundups
Among Us – Top 25 Memes This Week #1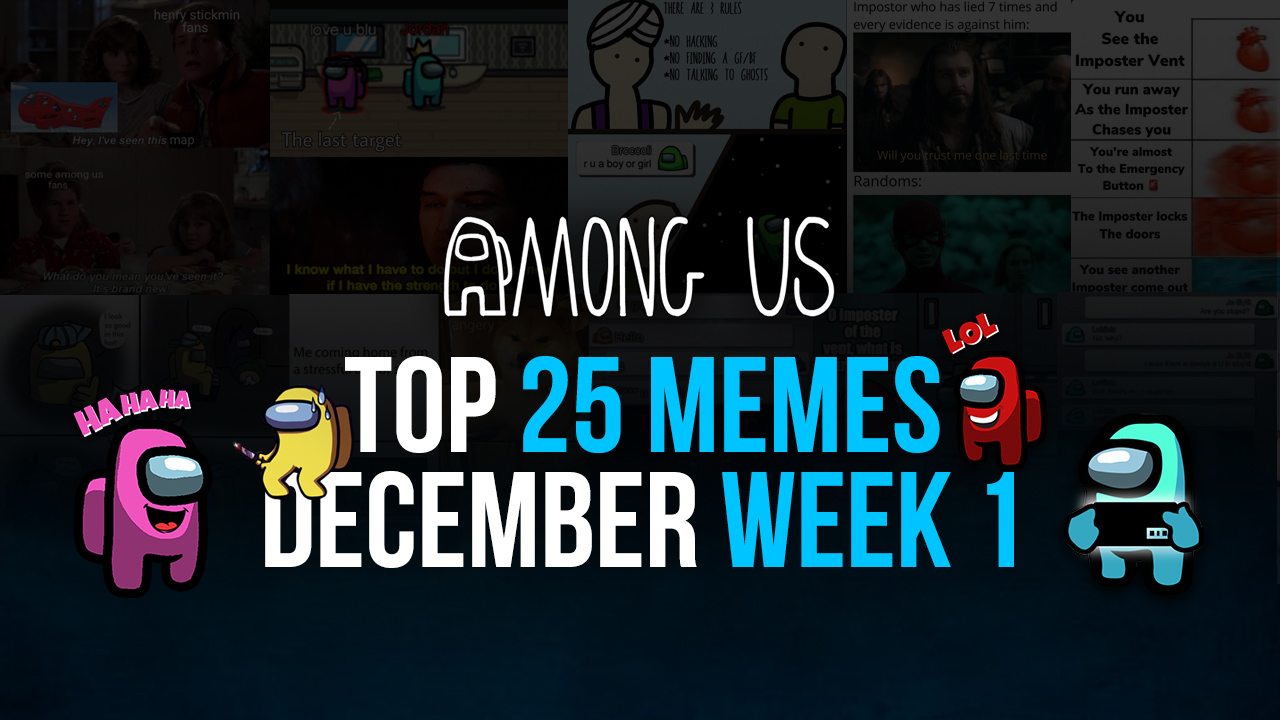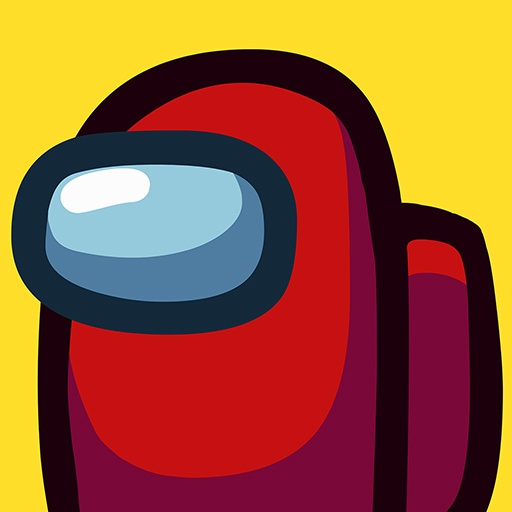 /r/Among Us is always flooded with Among Us videos, memes, pictures, and fan arts. In case you don't know, Among Us won the 'Best Multiplayer Game' and 'Best Mobile Game' award at The Game Awards 2020. To celebrate and to cherish this moment with the BlueStacks' Among Us community, we have compiled some of the best Among Us memes.
Here are the Top 25 Among Us memes from this week:
1. Last moment save!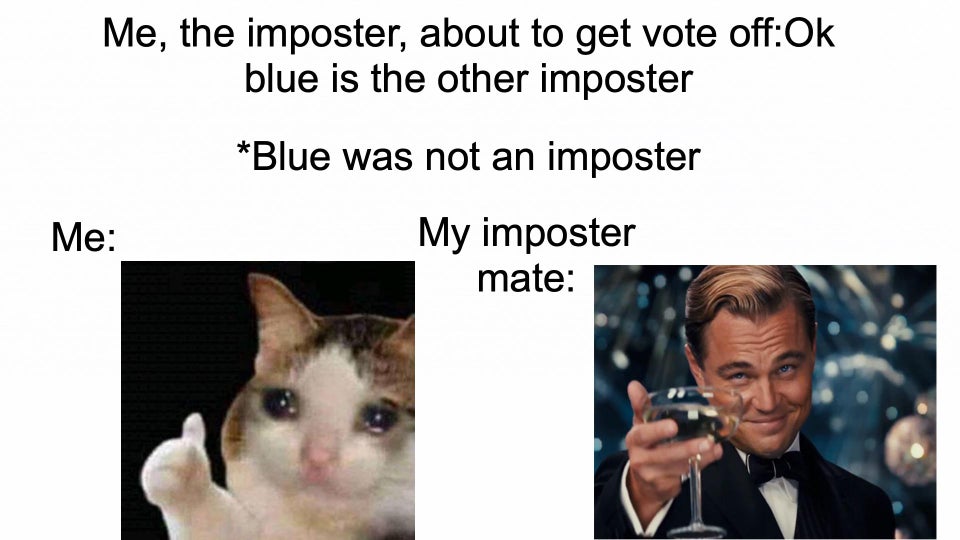 Getting appreciation from your partner definitely boosts your morale and helps you get the 'W.'
2. When you experience brain lag while playing Among Us :]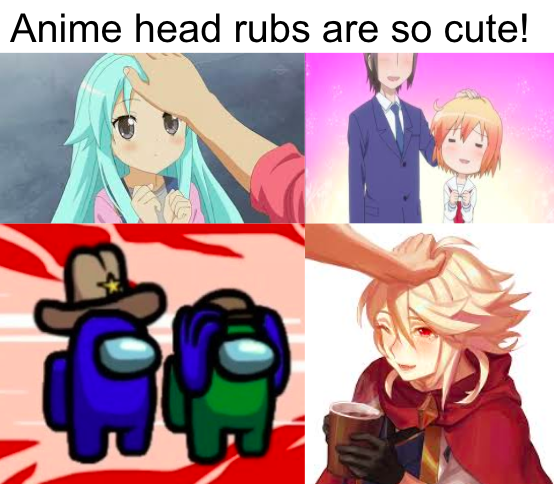 Now you know what to do when you keep voting out the crew members instead of the impostors.
3. Love is in the air?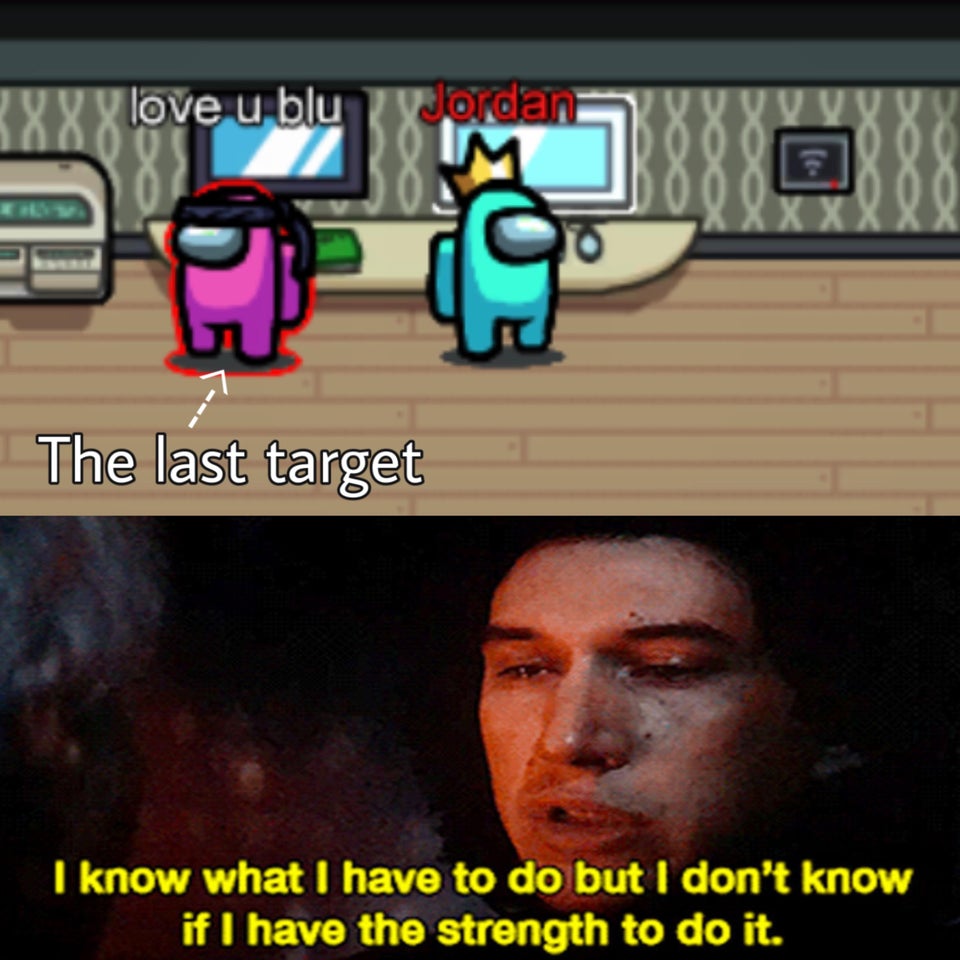 Sometimes, you got to choose between 'love' and 'responsibilities'. So, what would it be?
4. A true Among Us meme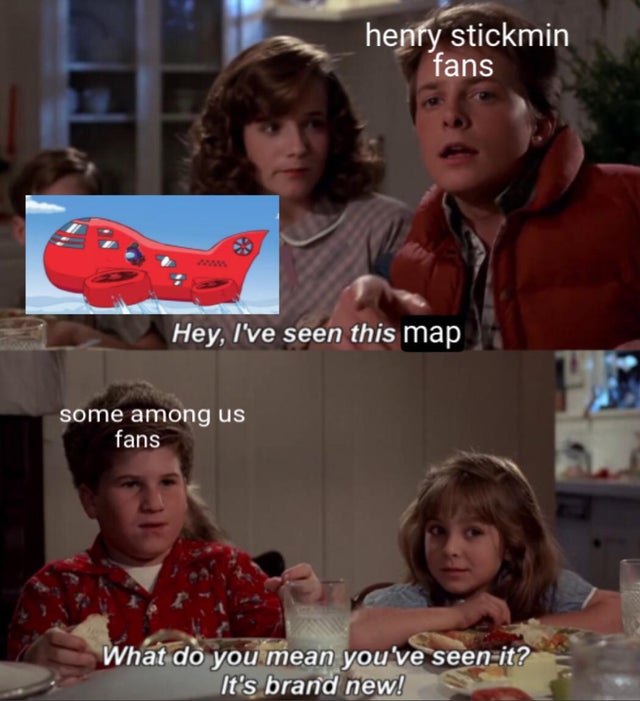 Small brain, huge plans. No wonder legends always say 'old is gold'.
5. Among Us is the new Tinde……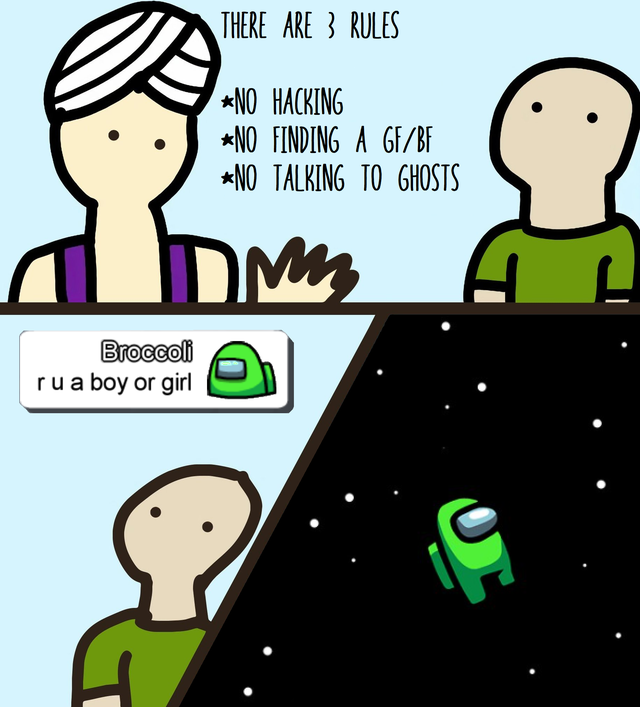 Well, aren't there enough dating sites online? Focus on the game people.
6. When both your mind and body says 'Yes' to something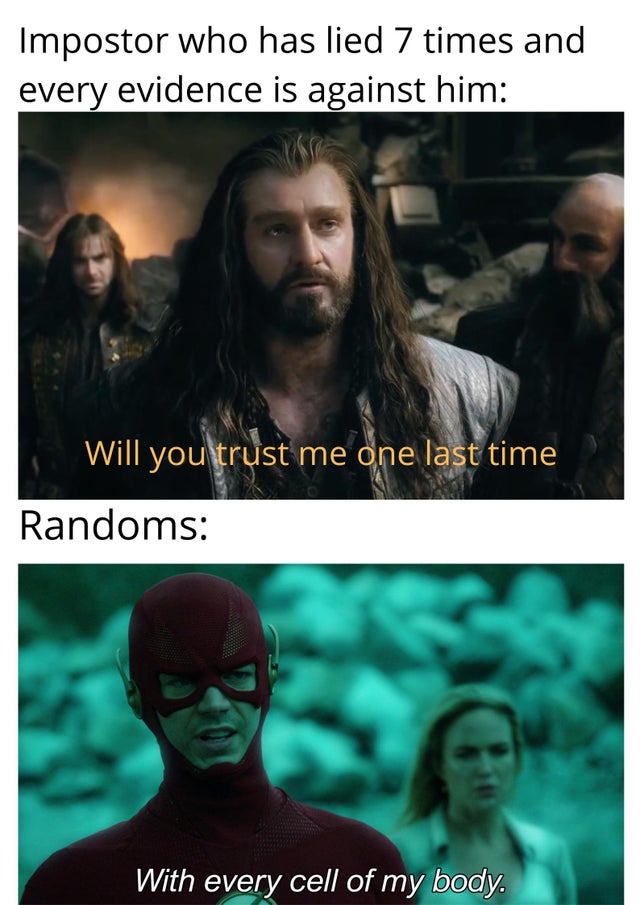 People: The most expensive thing in this world is trust, cheap people can't afford it.
Le Among Us players: I trust you more than myself!
7. Double Trouble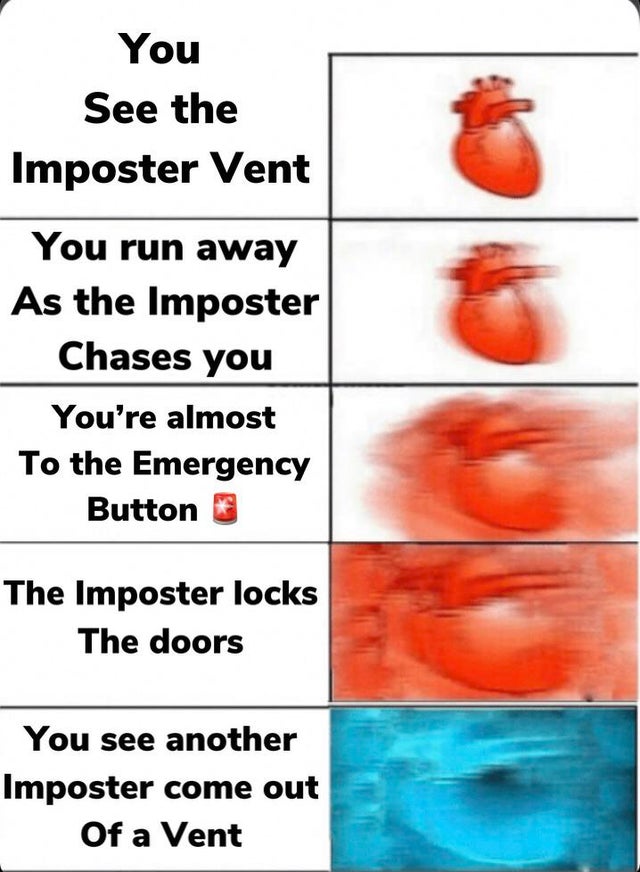 When your time comes, you got to go. There's no second chance.
8. Setting your priorities straight!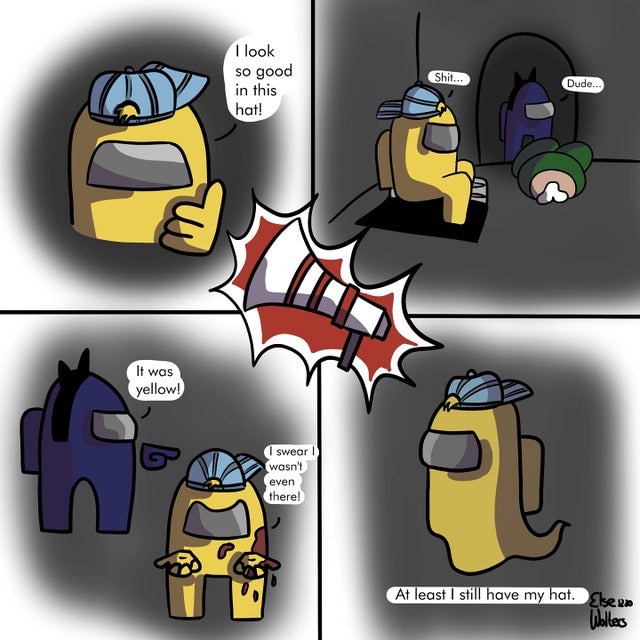 This man knows what's important.
9. Totally Relatable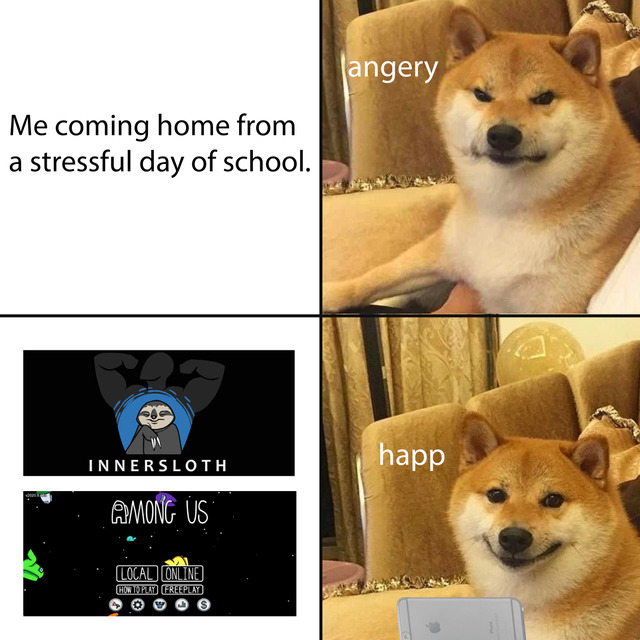 The new stress-buster that's available online? That too for free.
10. It's Revenge Time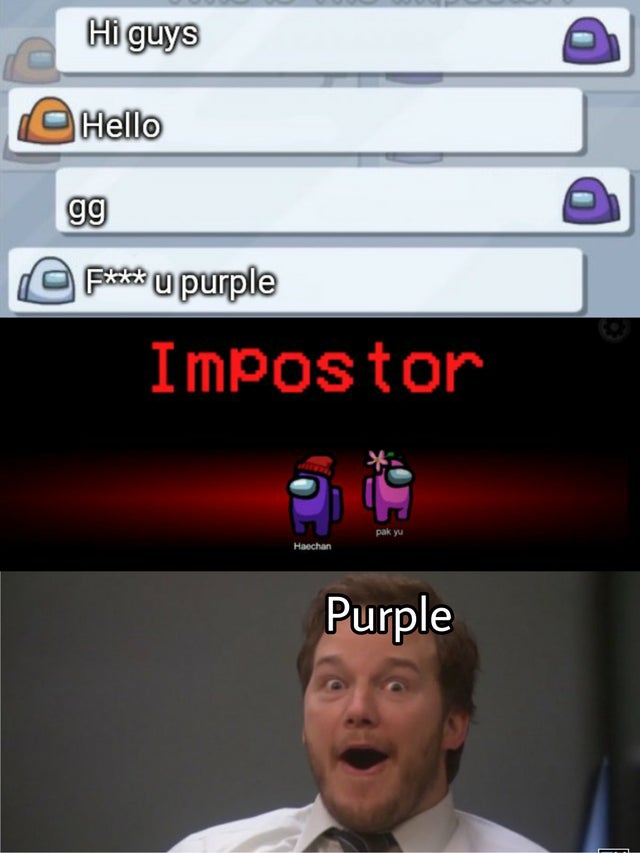 When you want to take revenge from someone, and it's written in the stars.
11. Lives of people change in Among Us when you switch to an e-girl mode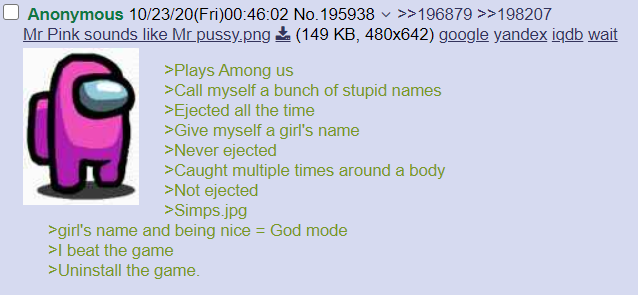 How to enter god-mode and win every game in Among Us #101
12. Asking for too much, eh?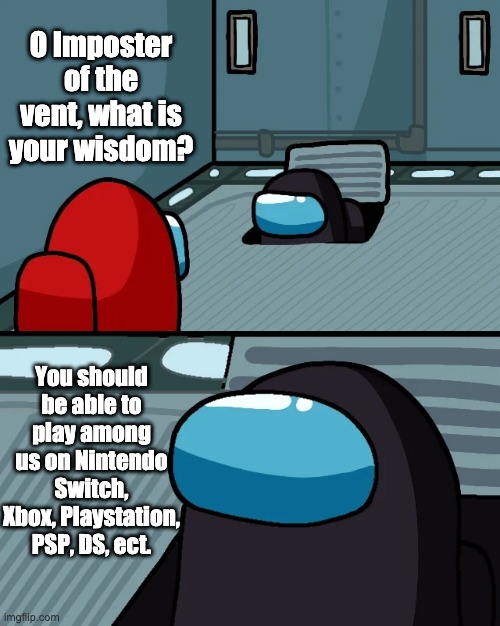 At least, Among Us on Xbox Game Pass has been confirmed.
13. Dumb and Dumber 3.0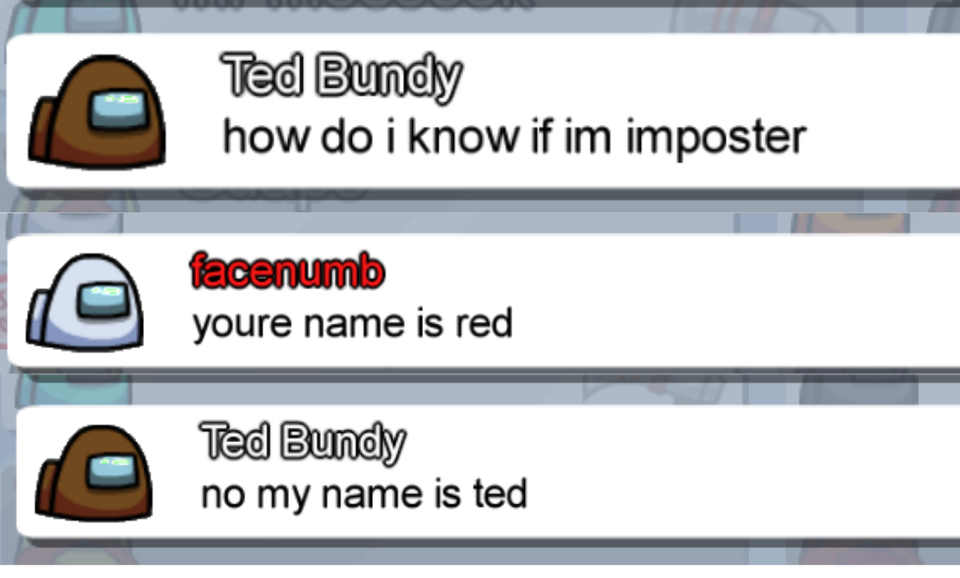 When you meet someone in Among Us with literally the same IQ as yours.
14. Going for a 300 IQ move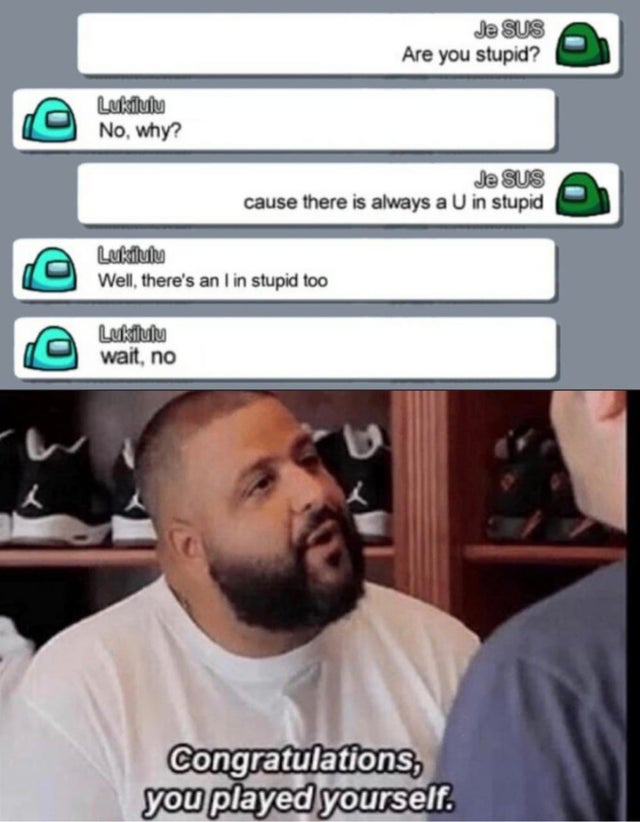 Trying to be over smart can cost you many times.
15. Well Well Well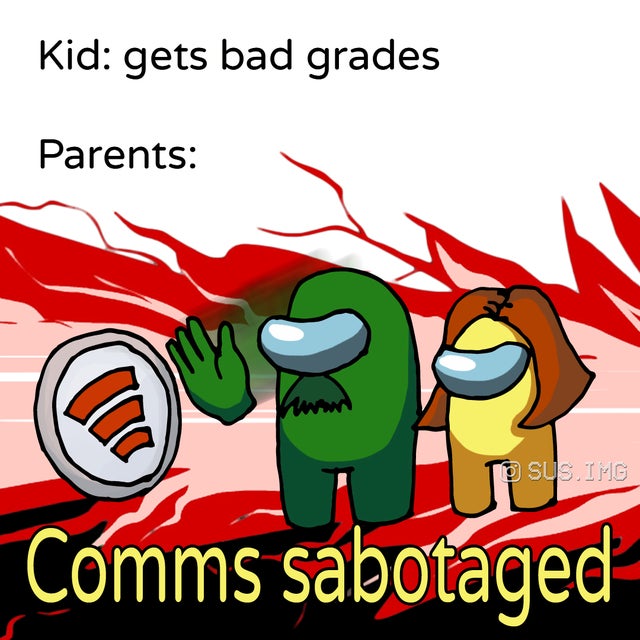 Most of us have been through that right? Well, if you did not, then consider yourself lucky.
16. When it's your first time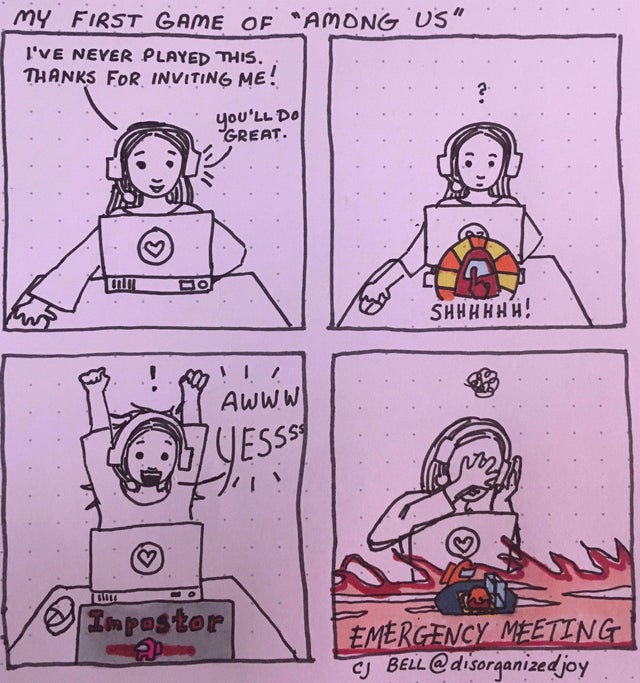 All we can say is, "You win you earn; you lose you learn."
17. Savage for Sure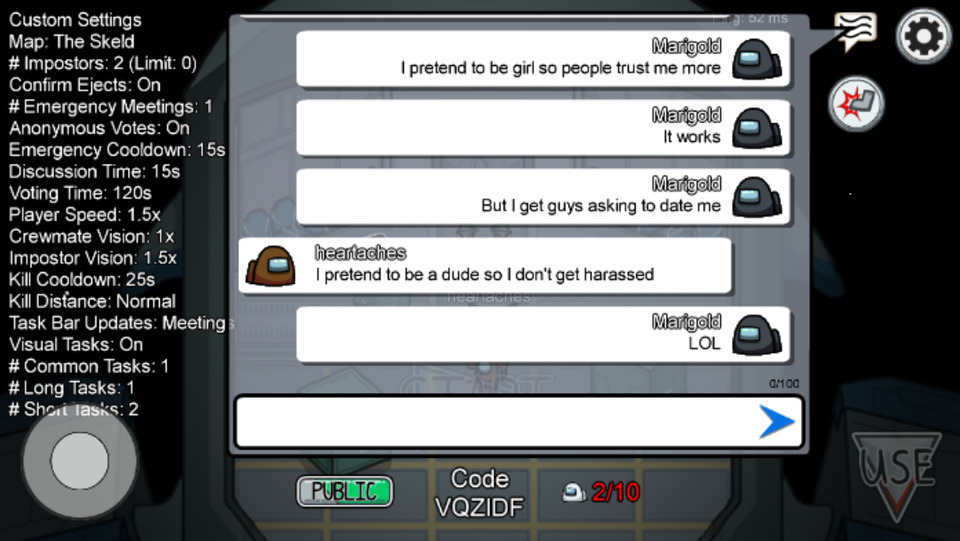 Heartaches: I'm about to end this man's whole career.
18. When your teacher is teaching you alphabets but your already the author of a book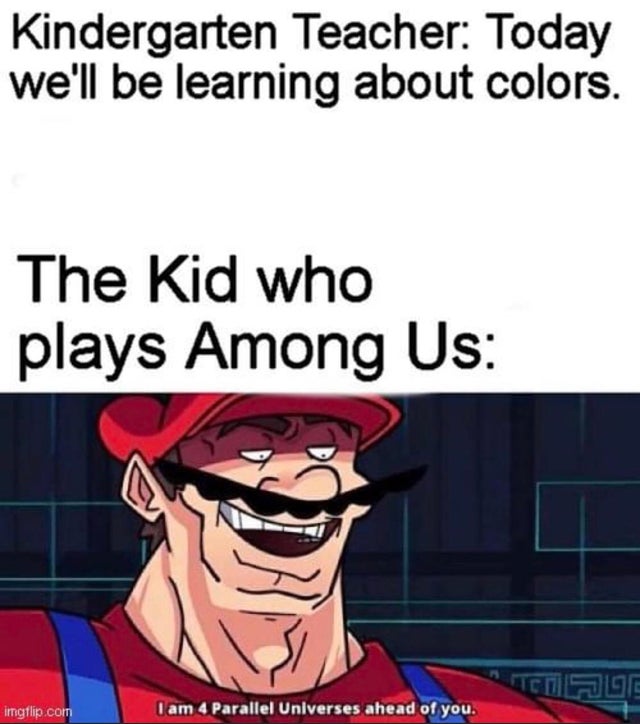 Players who play Among Us can most definitely tell the name of every color used to paint 'Mona Lisa.'
19. When color names are tougher than e=mc2 formula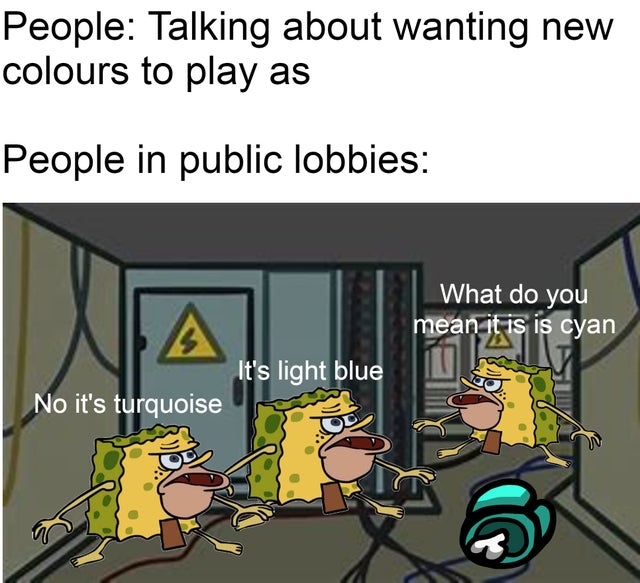 Who would have thought that people around the globe would be googling names of different color in 2020?
20. When you see it in front of your naked eyes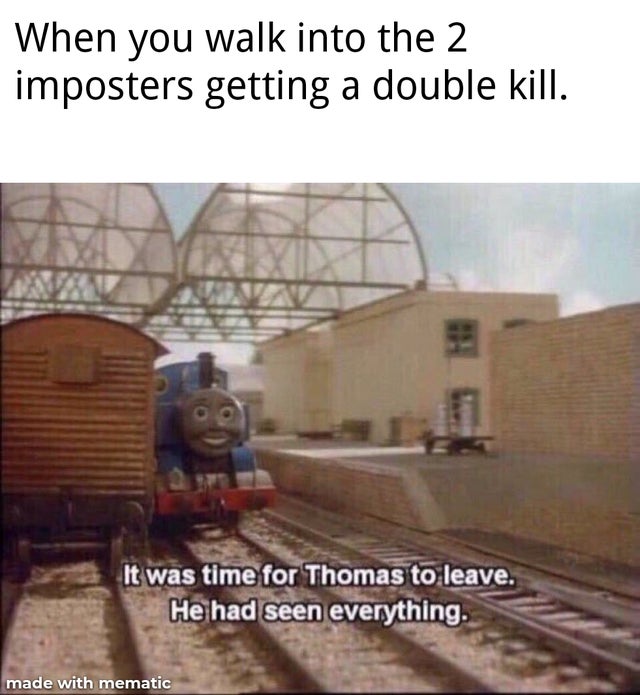 It feels like you're the man of the moment and that it's your time to shine!
21. Trash Detected!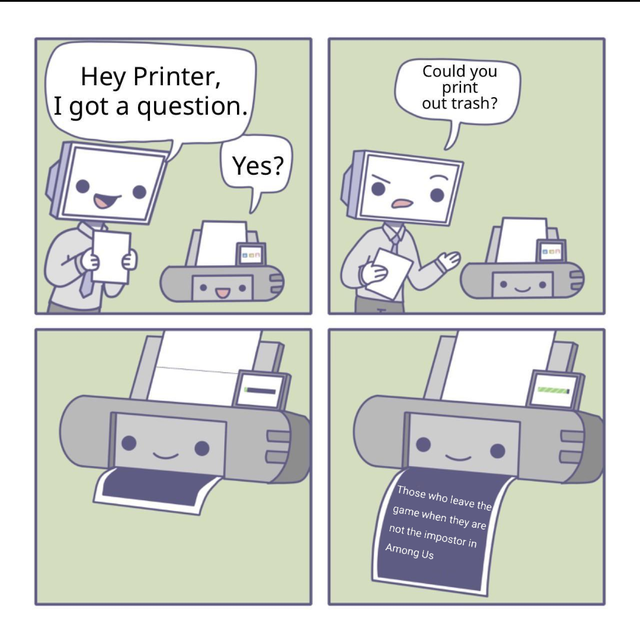 Everyone wants to play as an impostor but end up crying when they lose.
22. Say no more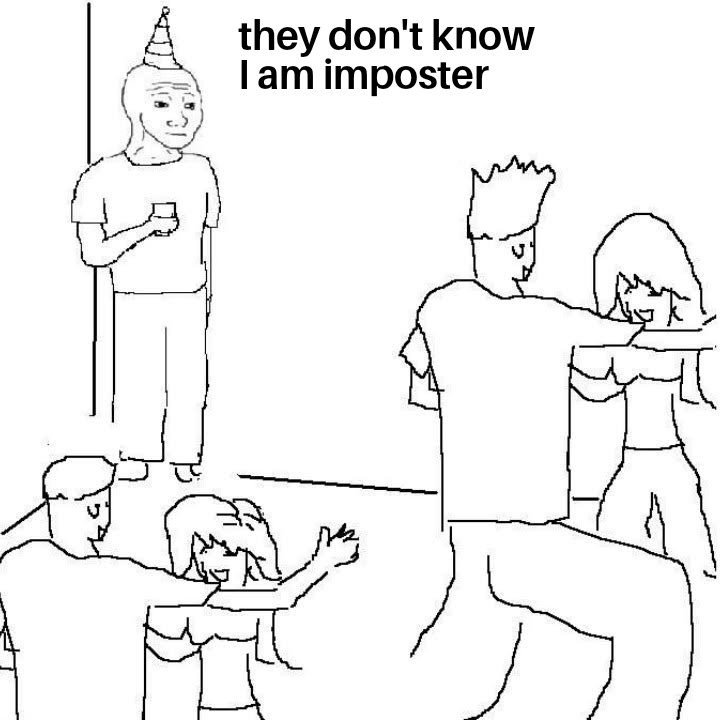 Are you're a female's best friend? Then congratulations! You're already a real-life impostor.
23. No wonder games end pretty fast in public lobbies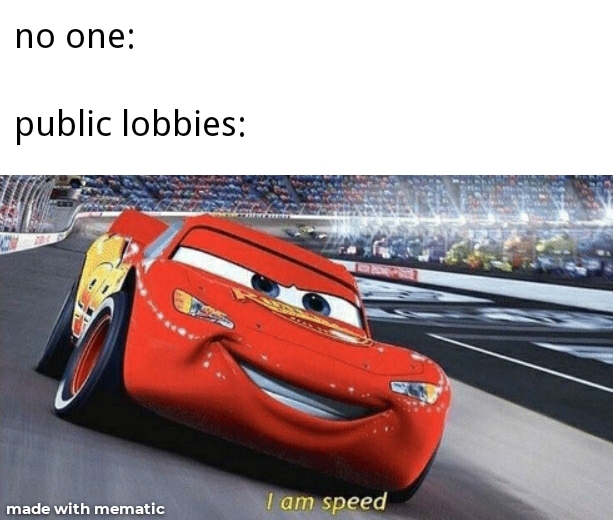 Putting all the lobby settings at 3x definitely gives you speed. Do give a thought about drinking Red Bull with these settings!
24. Beating devs at their own game?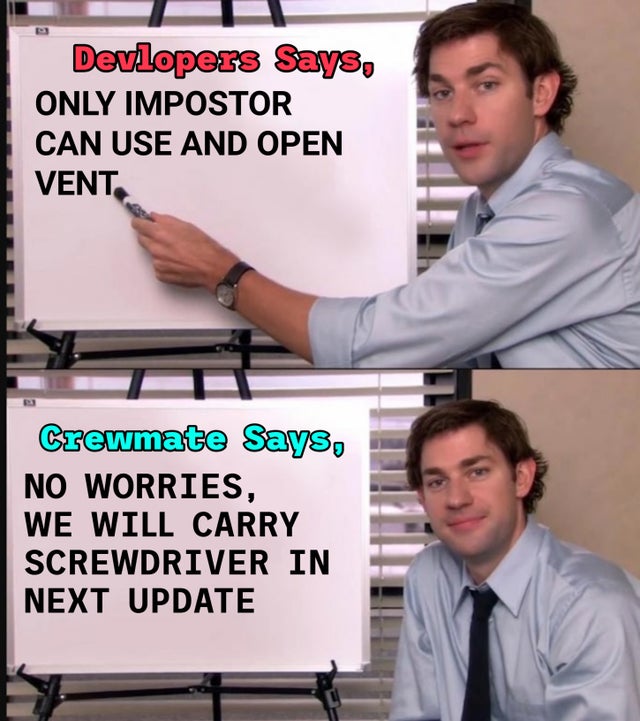 When you know how to exploit the loop holes in the system to gain an advantage.
25. When you boss around just like that!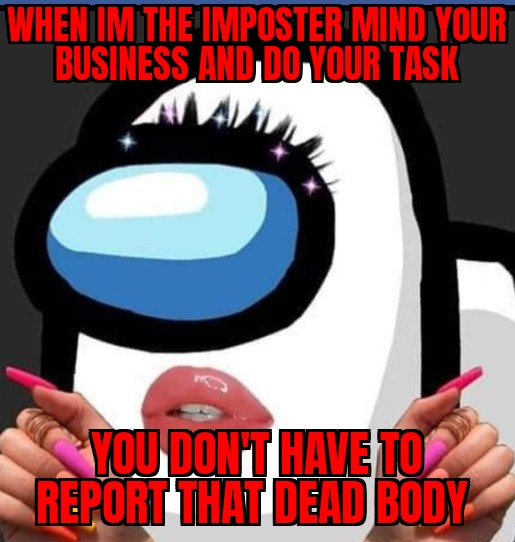 When you boss around in Among Us as a girl: All good.
When you boss around in Among Us as a guy: Voted out or kicked.
Which one of these 25 Reddit memes did you like the most? If you have any suggestions for our Among Us content, then let us know in the comments section below!