BlueStacks Roundups
Top 7 Football Games For Android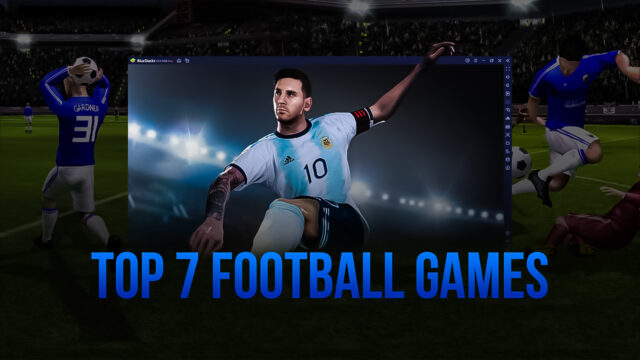 Football has been one of the most popular sports on the planet for a very long time now, and it is no surprise that nearly every country in the world has a football team that would like to compete for the World Cup. Various games have existed over the centuries which centered around kicking a ball, but the Chinese game of Cuju is what experts agree upon to be the earliest form of the football we know today. This was in the early 200 BCE. Since then, football has become more refined, and the popularity of the sport has soared without limits. It is played by over two hundred and fifty million people worldwide in over two hundred countries.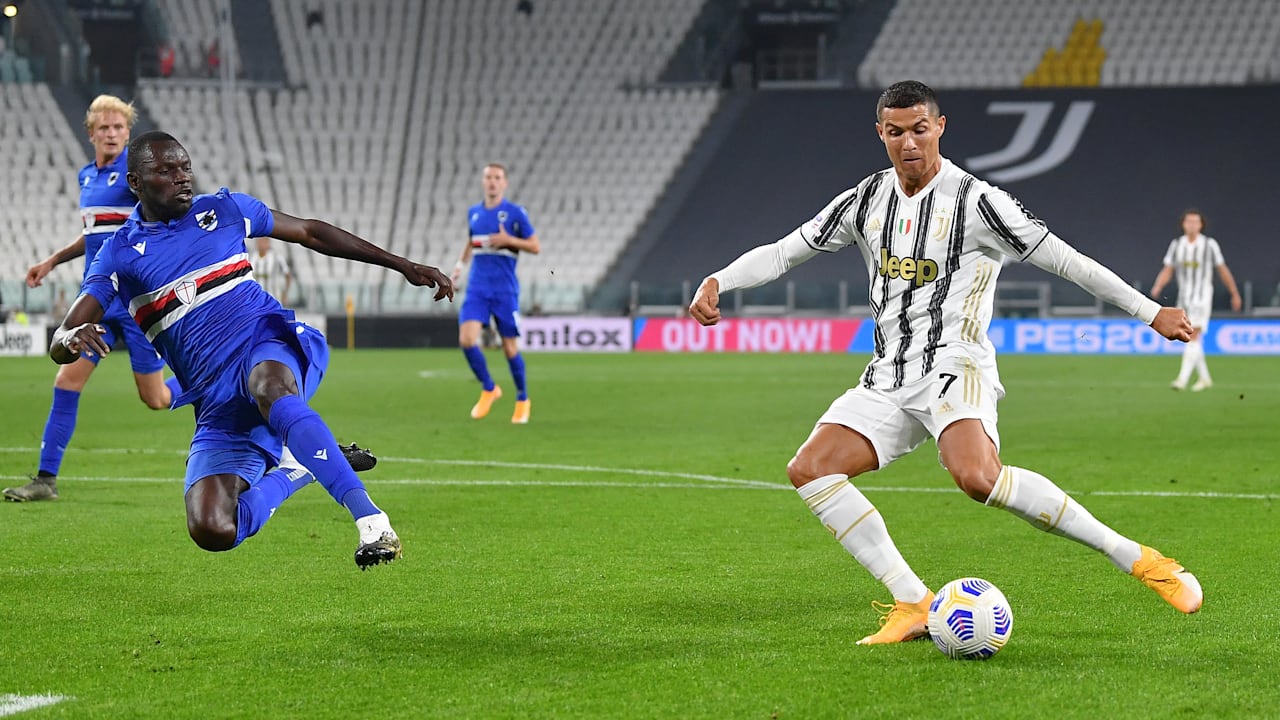 It comes as no surprise then that with the rise of technology and the video game industry, in particular, football video games have also gained immense popularity. The earliest football game was made by one of the most prominent pioneers of video games, Atari, and was called Pele's Soccer, after the legendary Brazilian footballer. This was in the 1980s. Since then, many different football-themed video game series have been released, most notably FIFA and PES. The first FIFA game to be released was called FIFA International Soccer and was released in 1993. This game did not follow mainstream conventions by showing a top-down view of the pitch instead showing the pitch isometrically. Konami released the first PES game in 2001, and ever since then, the two series' have been battling it out to see which one becomes the most popular football video game of all time.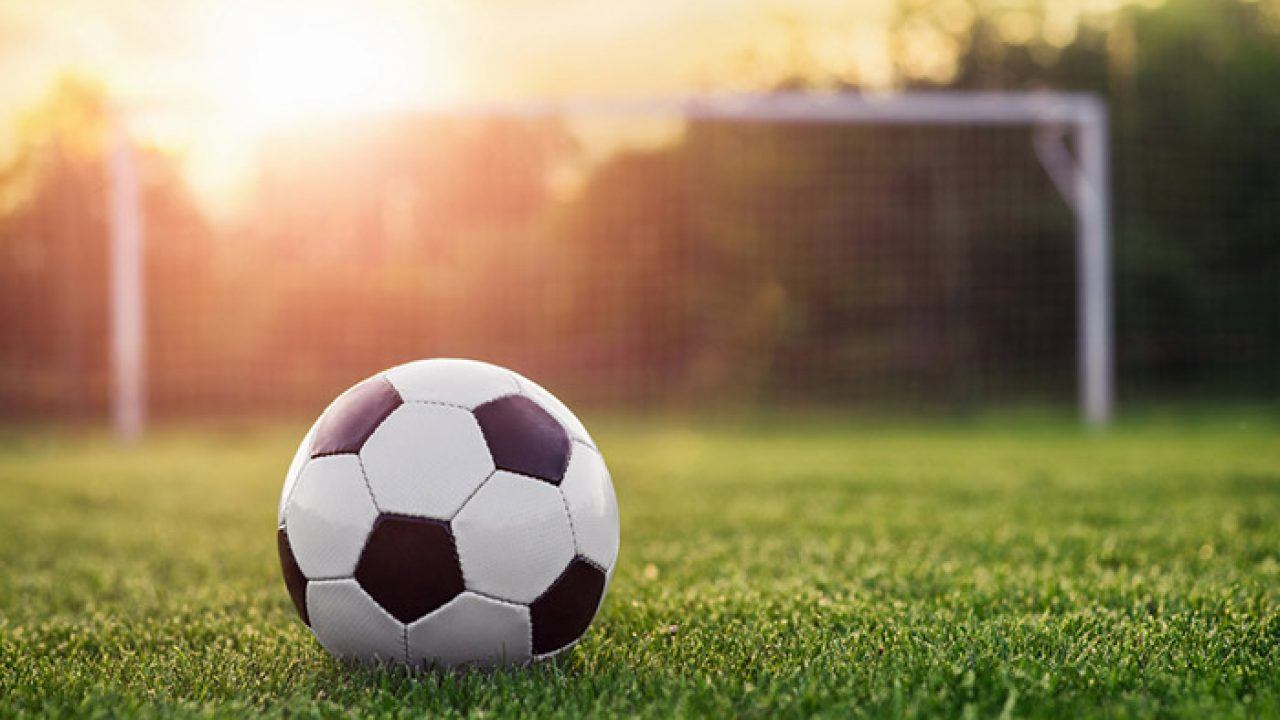 In this article, we'll be looking at the best football video games you can play on your Android device or your PC using BlueStacks. If you would like to play more sports games apart from football, check out this list of the ten best sports games for Android.
FIFA Mobile (Free)
FIFA Mobile, unsurprisingly, is first on this list. People who have played FIFA on a console may expect a direct port of the game onto Android, but that is not what EA has decided to do with the mobile edition of their iconic video game. FIFA mobile is instead a turn-based game. This is because the developers understand that most mobile gaming happens on the go and that players usually don't have the time to finish full matches. Because of this, the 90-minute game has been split into four sections, where you are put in different positions, either of attack or defense, and you need to either score the goal or make sure the other team doesn't score on you.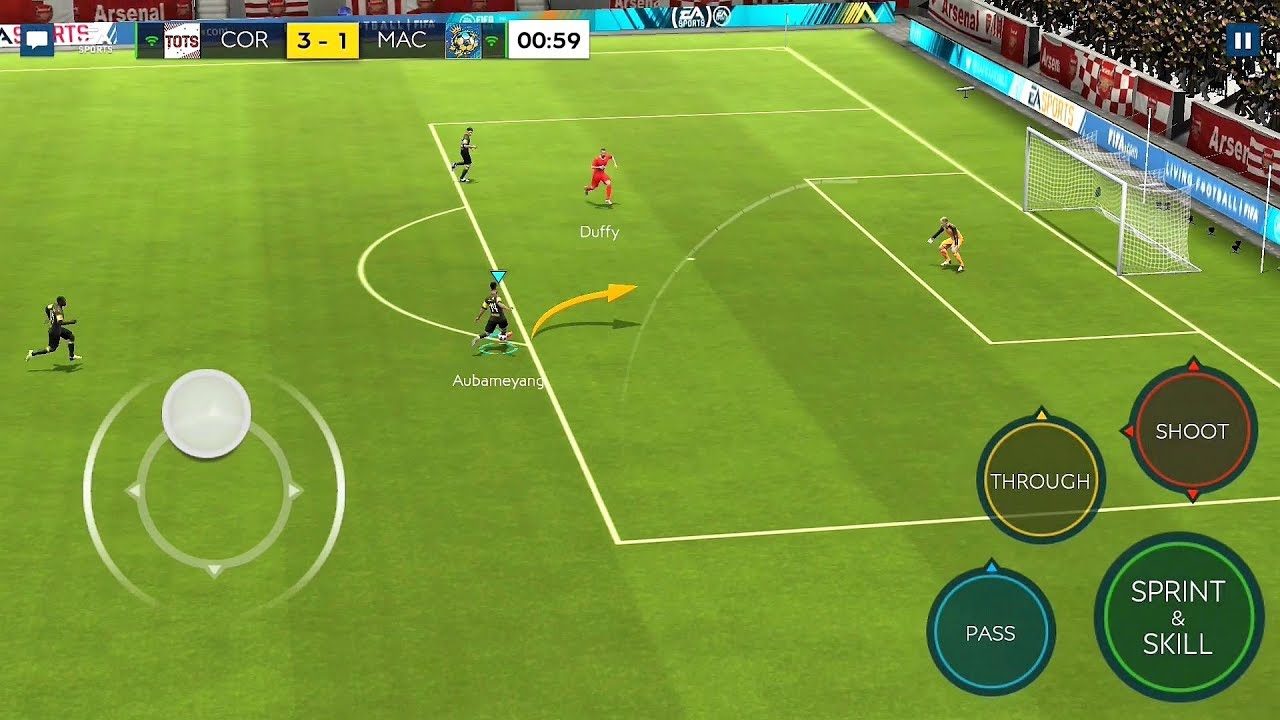 The section lasts for as long as your team is in possession of the ball, and if you happen to lose the ball, the possession ends, and you move on to the next section of the match. The controls are two-fold. The first is the hands-on mode with a control stick on the left and buttons for passing, shooting, etc., on the right. The next is the hands-off mode, where you can let the CPU control your team and select a particular player whenever you want to get in on the action. There are also many different drills such as passing, defending, and dribbling drills, all of which improve your team and its players depending on how well you do in them. The game features the significant leagues of world football such as the English Premier League, La Liga, Bundesliga, and the UEFA Champions League, which was added to the game in 2019. The game was released first in 2016 and has had many updated versions over the years. It has been downloaded over one hundred million times now and has received mostly positive reviews by players and critics alike.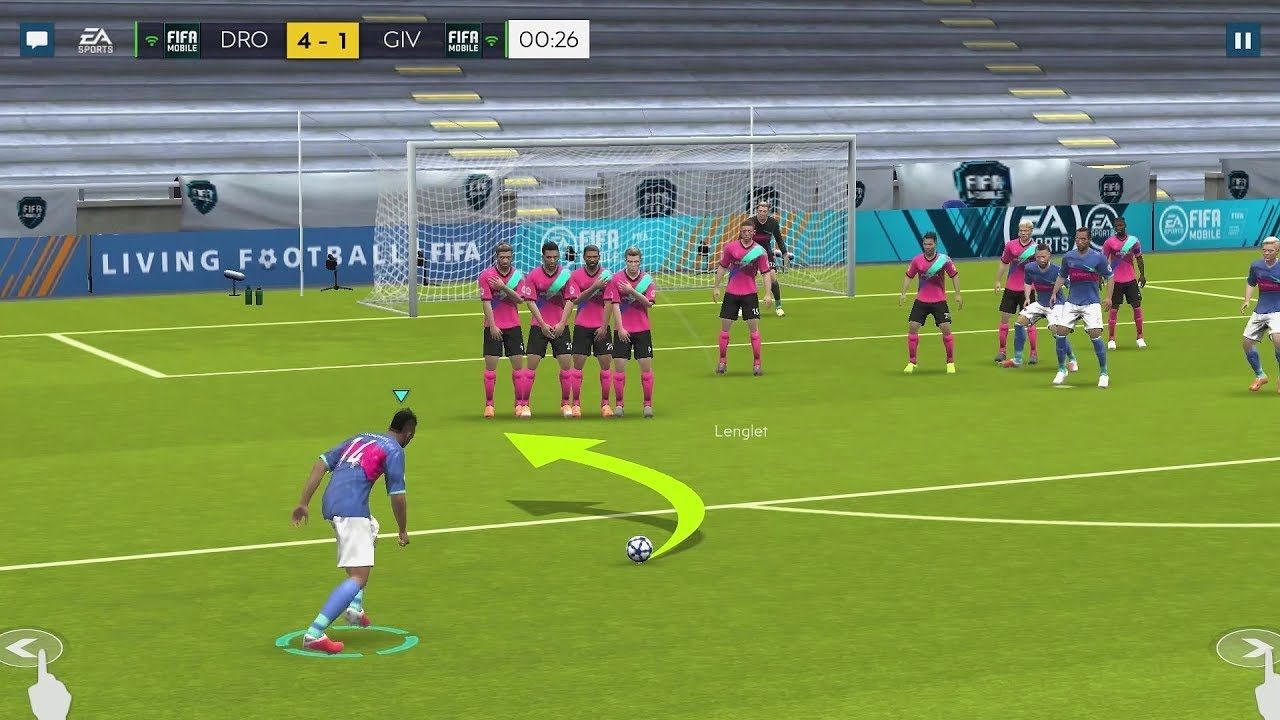 eFootball PES 2021 (Free)
PES has been dominating the world of e-football for years now, and this game is no different. Unlike FIFA, PES allows you to play full matches on your mobile phone. This version of the game is an update from the 2020 version with minor changes that still add a lot to the gameplay. PES 2020 had incredible gameplay, with different camera angles, many different leagues and teams to choose from, and the ability to manage your team and its players. PES 2021 merely improves on some of the more undesirable aspects of the previous year's game. One of these unpleasant aspects was the difficulty. PES 2020's game difficulty was quite wonky, with teams that are usually easy to beat becoming close to unbeatable, running circles around the player's well-assembled team. With this iteration of the game, Konami has changed that, making the game more dynamic and realistic.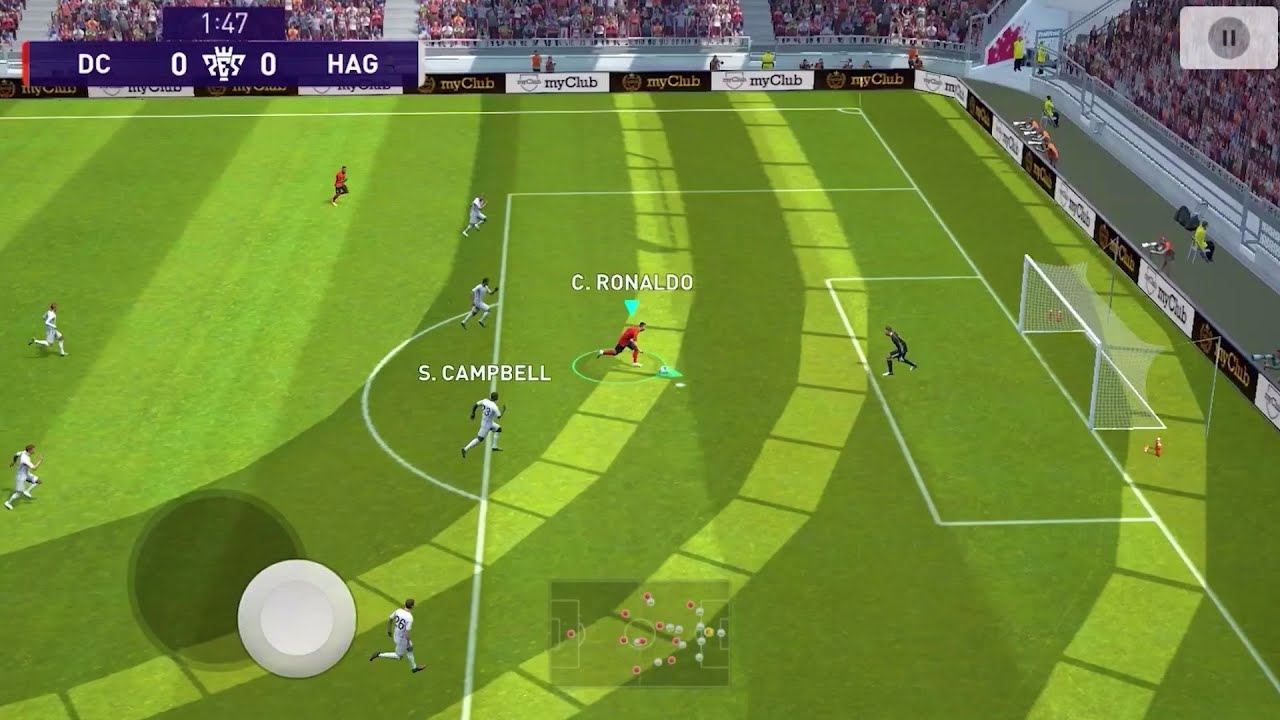 Other changes include the player bumps, which was an annoying issue many players had with PES 2020. During the match, players repeatedly bumped into each other, hence halting play or forfeiting possession of the ball. The game developers have fixed that to the extent they could with this version of PES. Although these bumps still occasionally happen, they happen far less frequently than they used to in PES 2020. PES is also giving FIFA a run for its money when it comes to additional, non-gameplay aspects, such as opening cards, team management, etc. Akin to FIFA's Ultimate Team, PES now has the MyClub mode which allows you to build a team of football legends such as Pele and Beckham by opening packs and unlocking cards. The game has also made immense improvements with dribbling, allowing players to play much more smoothly and use a lot more tricks than they previously could. With a 4.3 star rating on the Google Play Store, this game has over fifty million downloads and is beloved by gamers around the globe.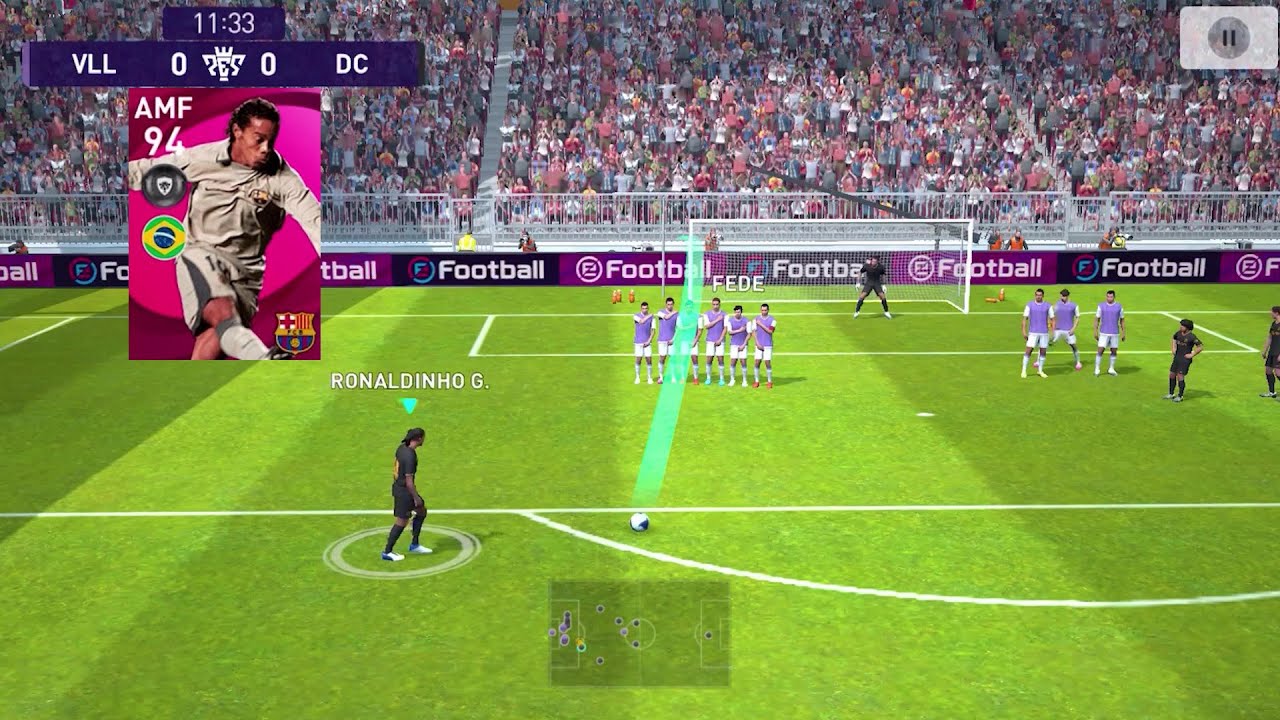 Top Eleven Football Manager (Free)
Although gaming houses have been churning out football games for mobile devices for a long time now, there haven't been many games that emphasize the management side of things as much as the actual gameplay. Top Eleven is one of the few games to break that mold. The game was purposely made manager-centric due to a lack of such games on the market. The game was developed and published by Nordeus in 2010, who also hired José Mourinho, one of the most acclaimed and arguably one of the most excellent football managers of all time, to be the face of the game in 2013. He is featured heavily throughout the game, with players having the ability to challenge him and learn managerial tips and tricks from him. However, the most interesting aspect of the game is that it can be played with other players through social media such as Facebook. Once you register for the game, you are put in a league of 14 teams.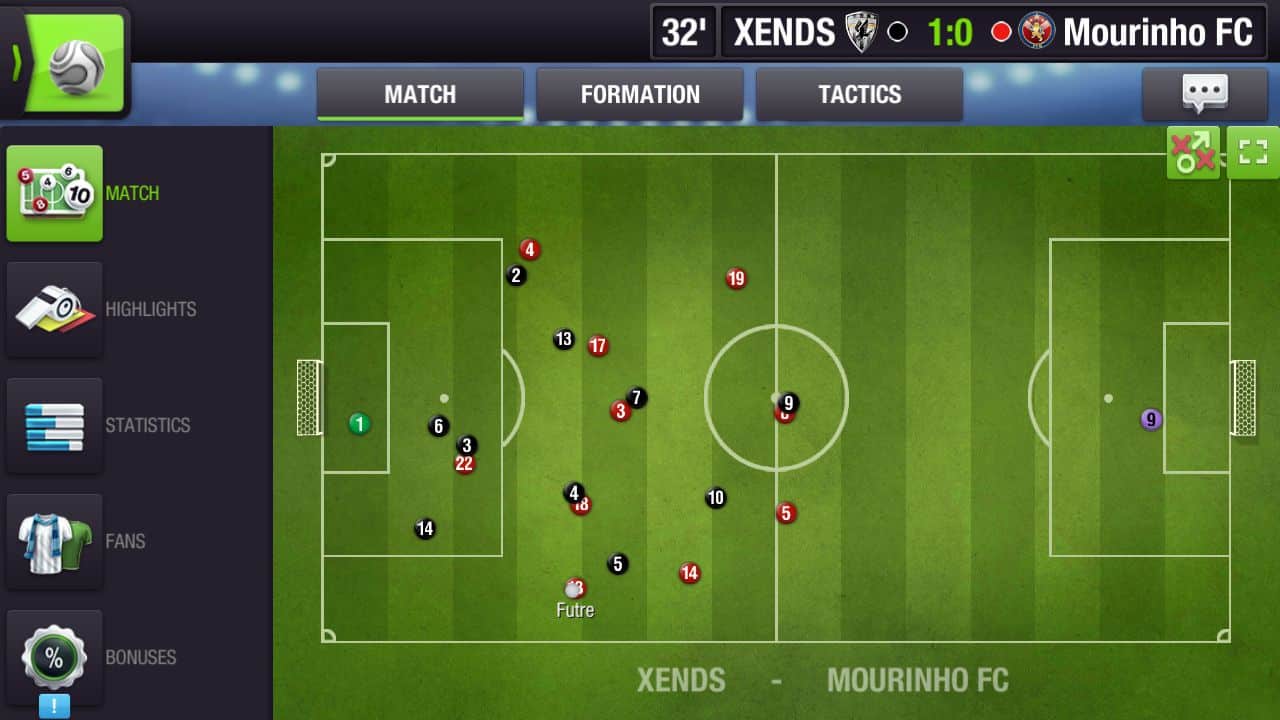 The season lasts 28 days, and you must upgrade your team to be in the top four qualifying teams in your league, who will move on to the next level. You can upgrade your team by placing bids for star players, with each player having a two-hour bidding window, after which the manager with the highest bid wins the trade. You also have control over endorsements, sponsorships, and even the construction of your stadium! You are given a plot of land with a basic stadium on which you can use money and tokens to build stands, training grounds, parking areas, etc. The game lacks licensing, due to which the players, teams, leagues, and stadiums are all imaginary. The game has been downloaded over fifty million times and has a rating of 4.6 on the Google Play Store.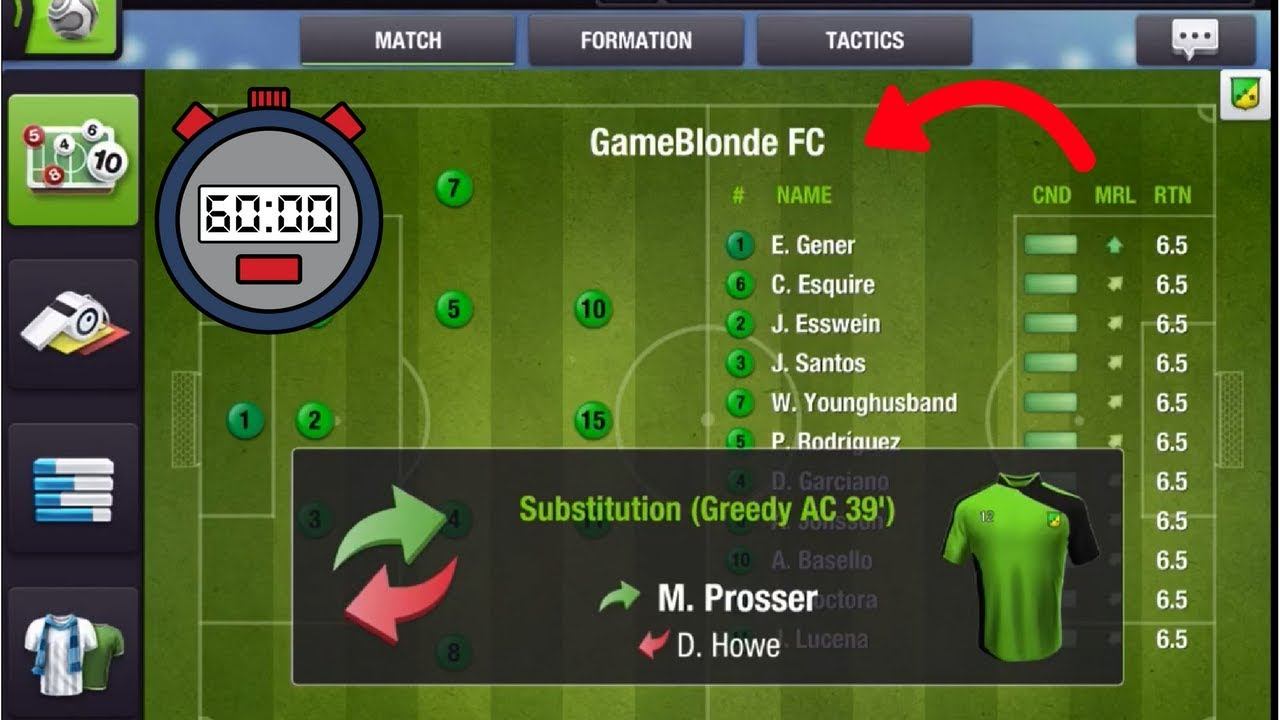 Dream League Soccer (Free)
Dream League Soccer is similar to FIFA and PES, and in many ways brings together the best features of both these games. Developed by X2 Games and First Touch Games, DLS has excellent gameplay while also having several different modes to be played. Users can play a career mode, or an online mode, both of which offer opportunities to upgrade players. There is also the exhibition mode which enables the user to play against an AI-controlled team.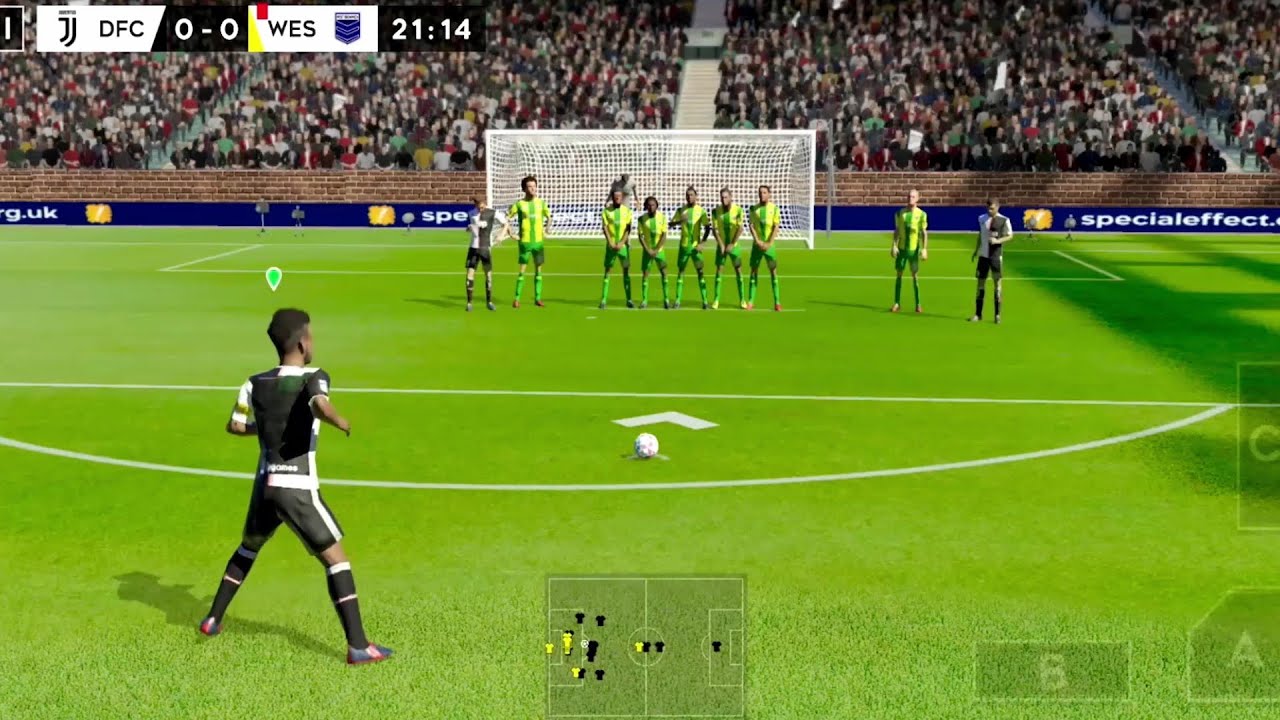 Finally, the local multiplayer mode allows users to play one vs. one against their friends. One of the few games to have the license to use real player and team names, DLS also lets you create your team, logo, kit, etc. With over fifty million downloads, this game's critical reception has been fantastic, with 4.3 stars on Google Play Store and a 90% rating on Metacritic.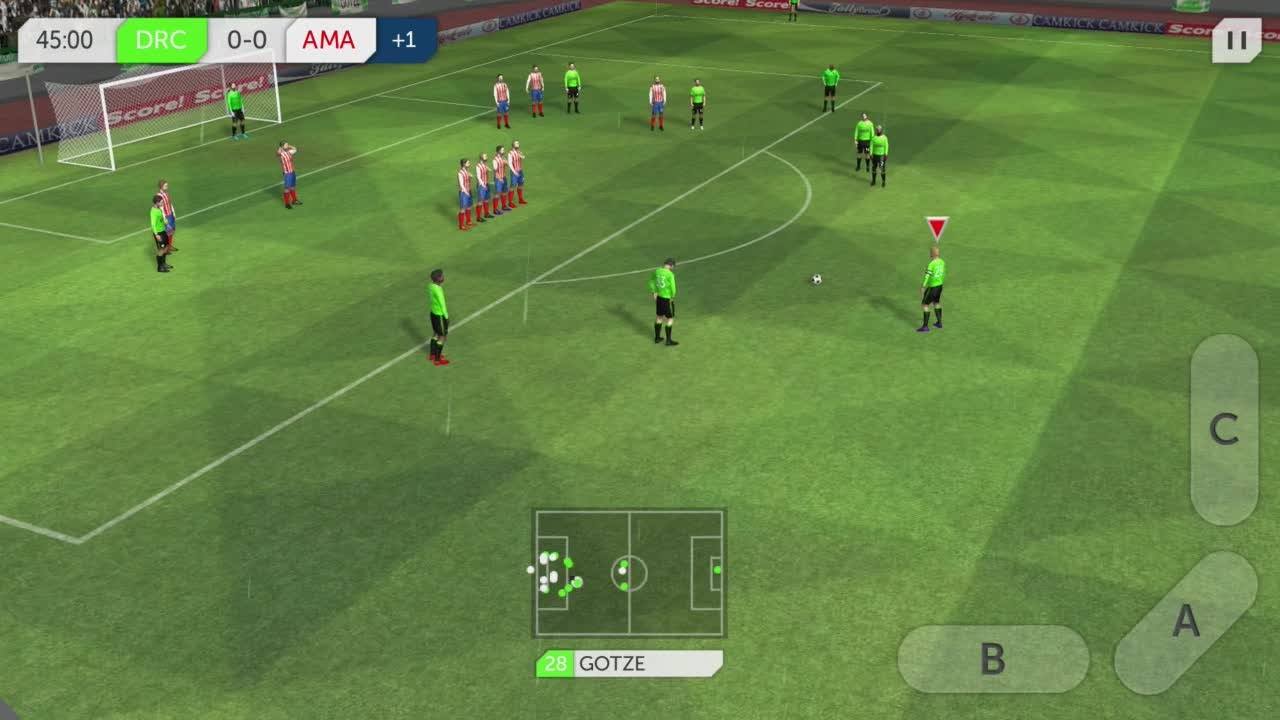 Rumble Stars (Free)
If you're tired of conventional, realistic football games and want something a little more playful, Rumble Stars is the game for you. It is a mix of Clash Royale and old-school football, with an adorable art style and surprisingly good gameplay. In the game, you must use combinations of players with different powers to score as many goals as possible. There is the Loyal Dog which, as the name suggests, passes the ball unselfishly, while the Striker Tiger is an attacking phenom who will get you a lot of goals. You must win as many matches as possible, which will earn you cards, improving your team. These cards, which contain spells, units, etc., must be brought to battle with you to help you win against your opponent. Here is an article on the best Rumble Star tips, tricks, and characters.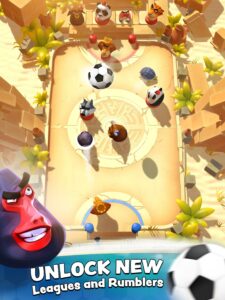 Although both Clash Royale and old-school football games such as FIFA and PES are more tactical, Rumble Stars allows you to play without strategizing, which makes it so much fun. The developers, prioritizing a multiplayer experience, ensured that all the Rumble Stars games take place against other players online, providing a different kind of challenge with every match in which you participate. Because of the simple user-interface, inviting design, and smooth gameplay, both adults and children love this game. Created by Frogmind, the game currently has over five million downloads and has received critical acclaim from game critics.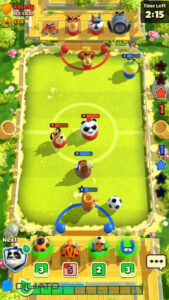 Soccer Manager (Free)
Soccer Manager is next on our list of the best football games for Android. Going back to traditional football games, Soccer Manager, as the name would suggest, allows you to function as the manager for a team of your choosing. You can choose the team name, league, etc., and make changes on the play style and roster, as managers do in real life. Soccer Manager has had various iterations in the past, but the latest version brings out its best. The user-interface of the game is much cleaner and user friendly than it was before. The user also has a lot more control over the team's goings this time around, with the ability to manage team tactics such as attacking tactics including shooting and passing and defending tactics including offside traps and tackles.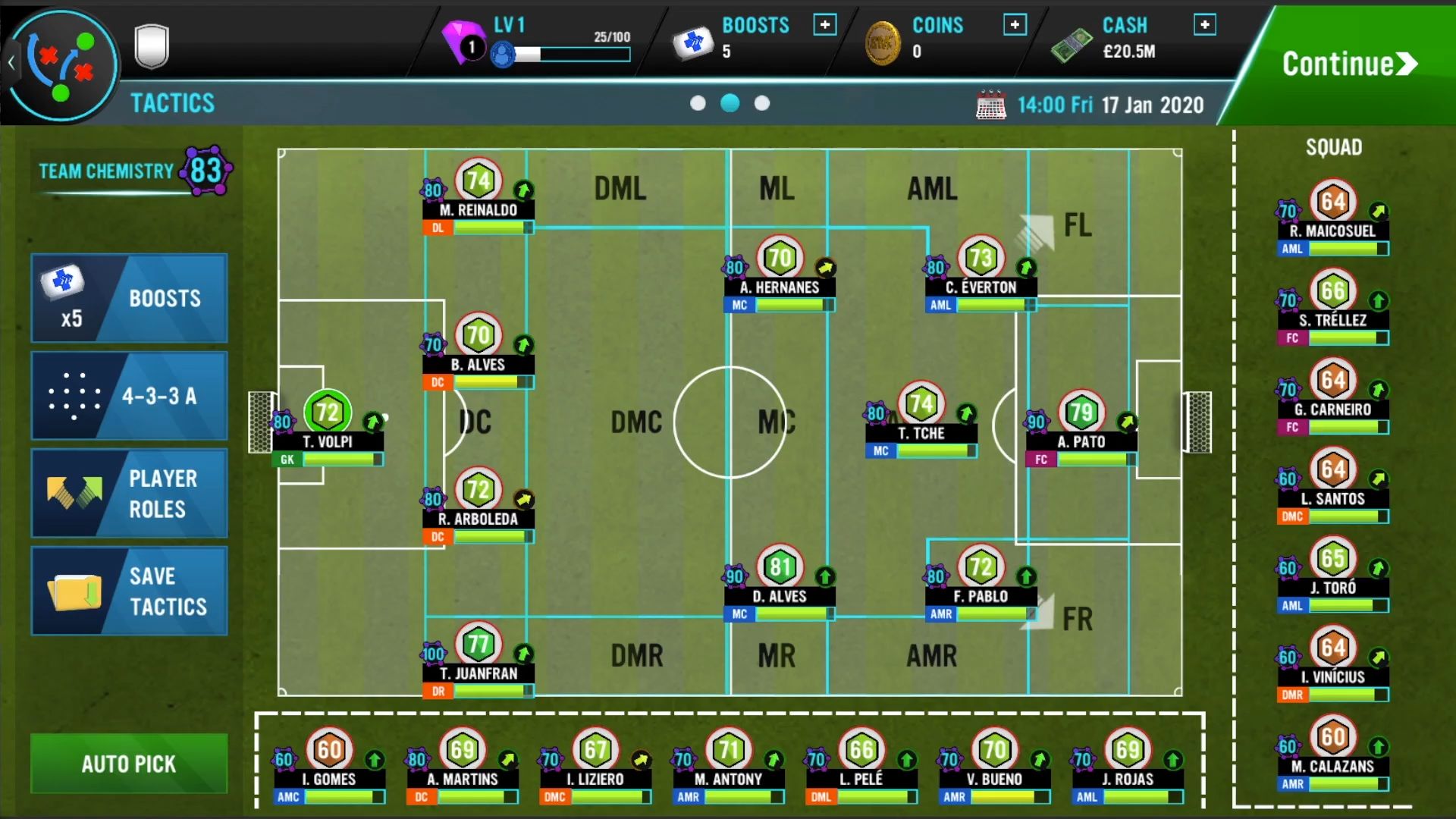 Formations are also under complete control of the manager, and so is the creation of the team. The game also allows you to be in complete control of your club's finances, including things such as TV Revenue and administration costs. Released by Soccer Manager Ltd., the game has over a million downloads and has a rating of 4.2 stars on Google Play Store.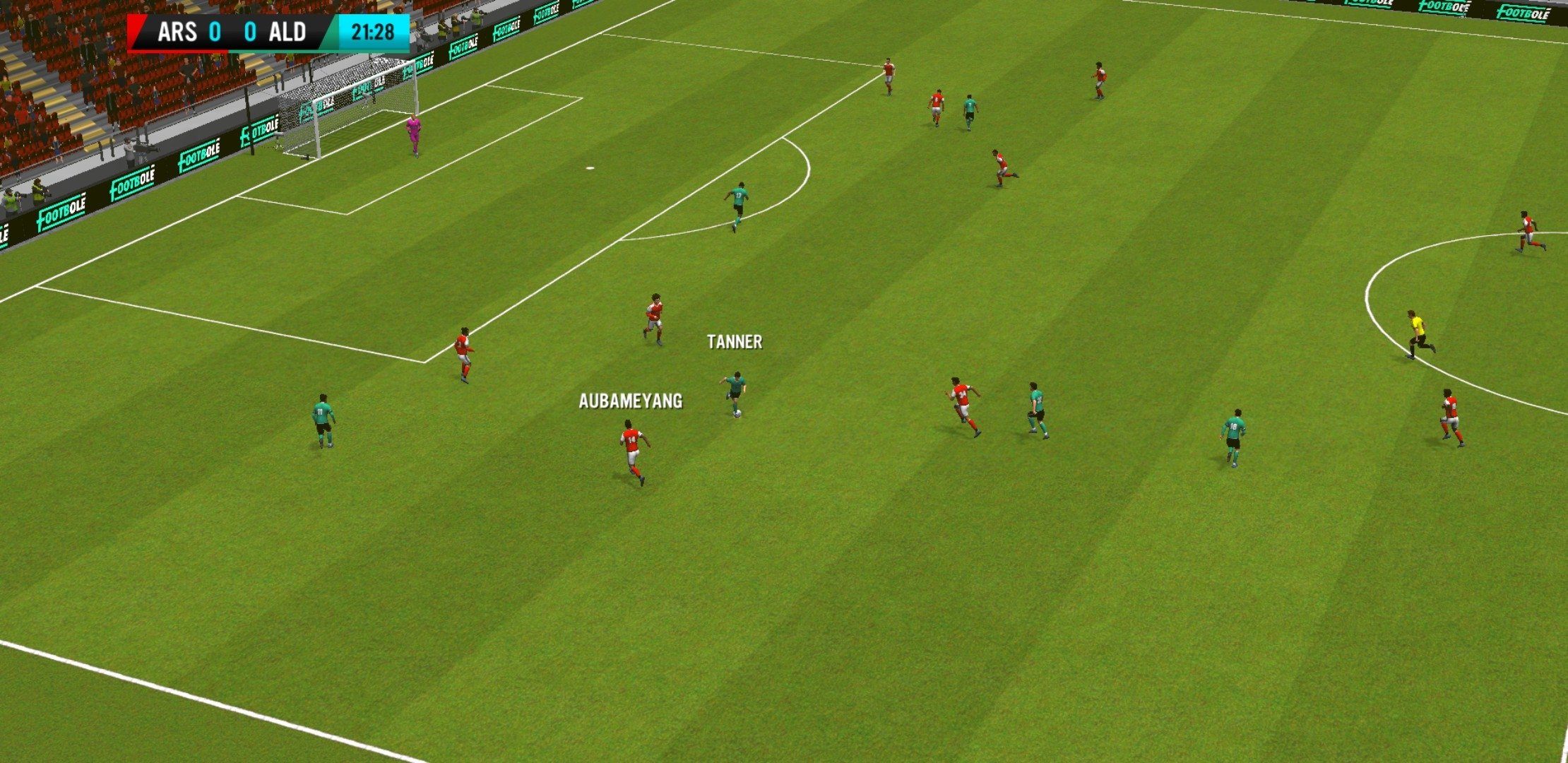 Soccer Stars (Free)
Diverging again from conventional football games, Soccer Stars is a fun little game that includes a style of play that resembles billiards more than football. Made by Miniclip and with over 50 million downloads, the game's objective is to use a power slider to get your player to hit the ball at certain angles so that it makes it past the opponent's defenders.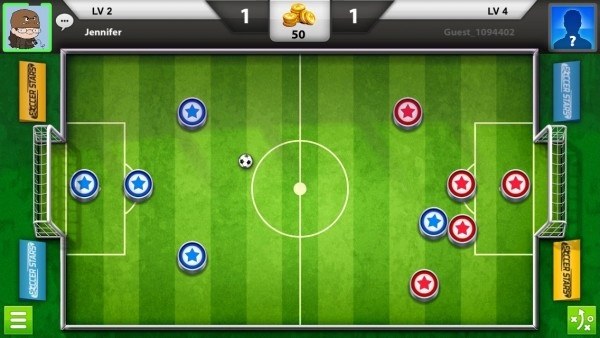 The game is turn-based, and there is no running or tackling. All you need to do is bounce the ball off of the walls or other players on the pitch to angle it towards the goal. There are various formations to try out, and you can also select the team you want to be. Winning matches earns you coins, and you can bet these coins on other games to win more.