BlueStacks Roundups
Top 8 Offline Action Games for Android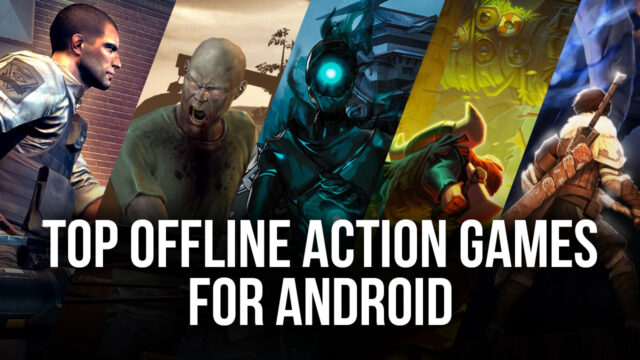 Although the internet is widespread now, and even the smallest and remotest places have internet connectivity, there are times when you lose your connection or are in a space where using the internet is not an option, such as inside an airplane. Inside aircraft, there is also the likelihood of you getting bored, which is why having a handy offline game on your phone or PC device can be a lifesaver. In this article, we'll be looking at 8 offline action games for Android that you can play without an internet connection.
1. Unkilled
Released by Madfinger Games, Unkilled is the first game on our list of the best offline action games for Android. Considered a successor to Madfinger's Dead Trigger 2, Unkilled is a zombie-apocalypse survival game that has become immensely popular, having been downloaded three million times within ten days of its release in 2015. The game's plotline follows Joe, a member of a unit from a private military organization known as WOLFPACK, who has been assigned the task of containing a zombie apocalypse before it becomes a worldwide phenomenon and results in billions of deaths. Joe is deployed to New York, where he must fight zombies using his skills and any weapons he has at his disposal in order to save the city.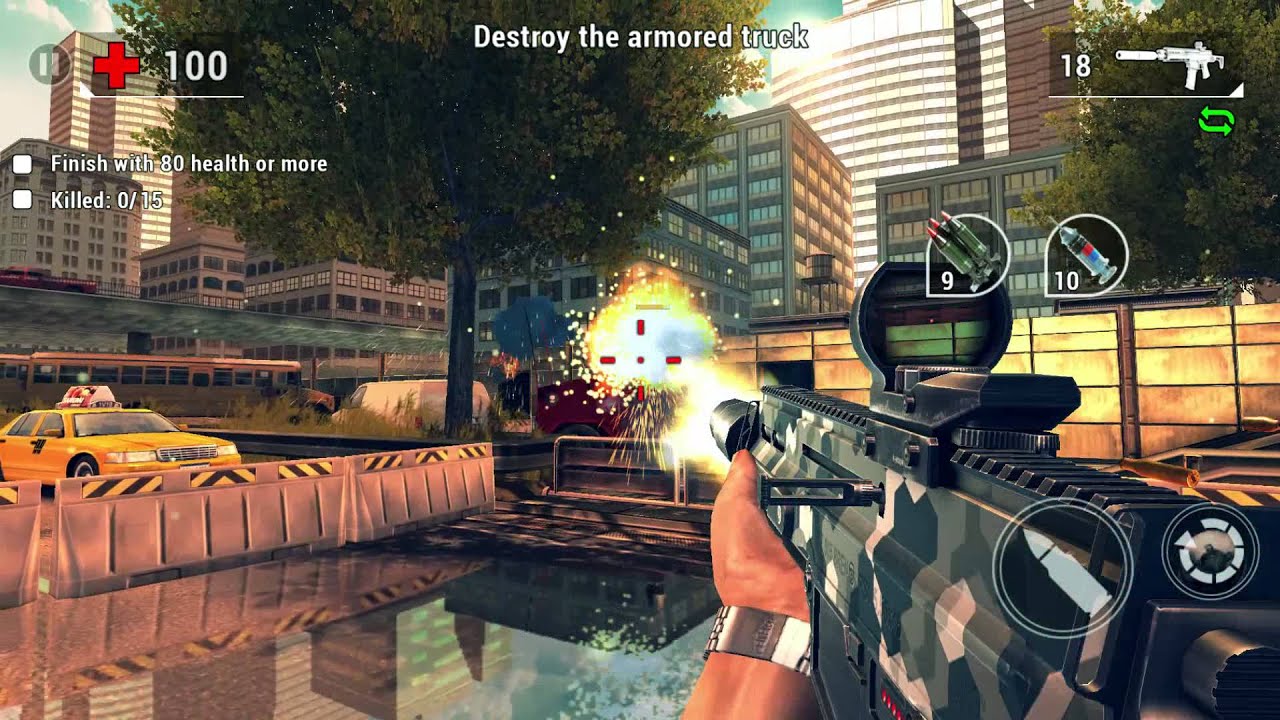 The reason this game is considered a successor to the Dead Trigger series is that it plays in virtually the same way. You still need to kill waves of zombies that are out to get you, and instead of being a strategy-based game where you make use of various tactics to accomplish missions, Unkilled makes you move around and kill hordes of the undead until you've accomplished your mission. That being said, Unkilled is different from the Dead Trigger series in some very crucial ways. First, and most important, is the story mode of the game. While Dead Trigger 2 had a passable campaign mode with over 16 missions for you to complete, Unkilled has over 100 of them for you to finish, which means there is a lot of content and gameplay for you to go through. Nor are these levels all similar to each other. While one level may be about killing all the zombies you see in front of you, the next may be one where you need to locate and rescue a person stranded somewhere in New York or destroy a target that is crucial to containing the zombie apocalypse. The controls are smooth with the trigger being automatic. This means that you need not aim and fire, you simply need to point your gun towards the horde of zombies and your character will fire the weapon automatically.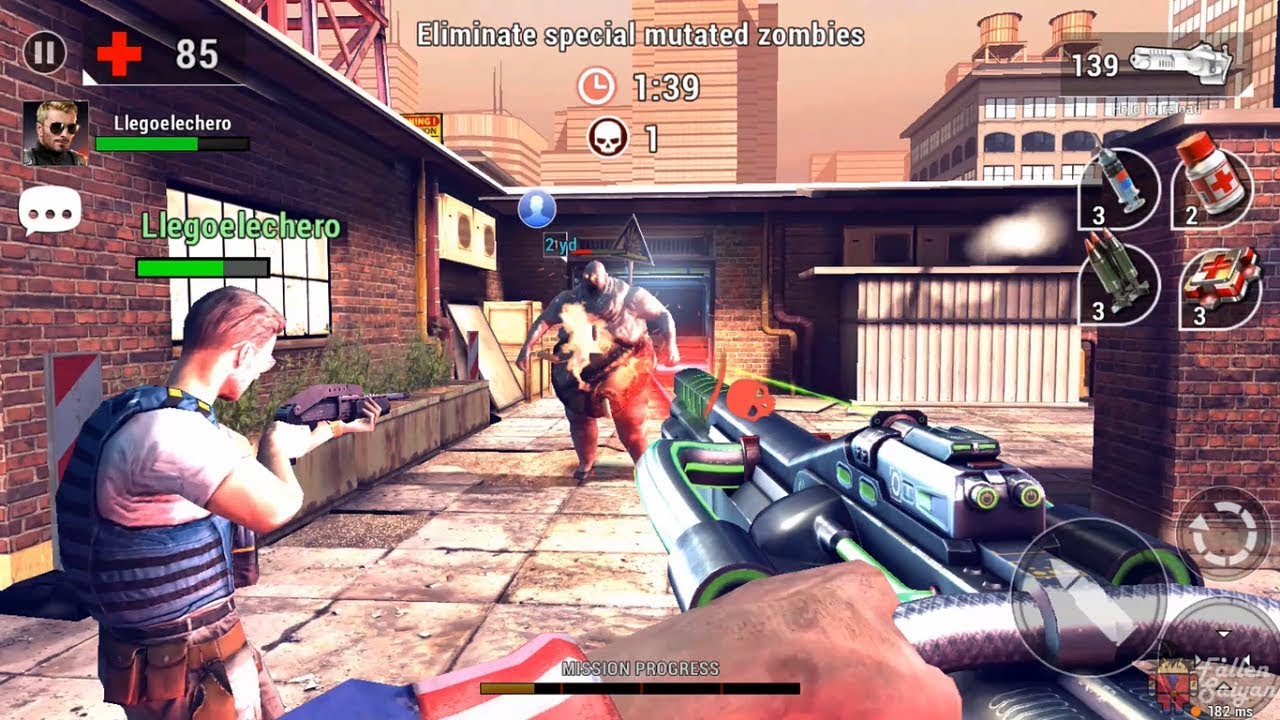 Another great aspect of Unkilled is its graphics, with a brightly colored environment and unique (and sometimes amusing) character designs. While the dialogue in the game may not be the best in the industry, Unkilled does the job it has set out to do and makes for a great gaming experience. Enjoy this action Unlkilled game on your PC.
With over ten million downloads, Unkilled is rated 4.4 out of 5 stars on Google Play Store.
2. Into The Dead 2
Another zombie-apocalypse survival game, Into The Dead 2 was created and released by PikPok Games in 2017. The gameplay in Into The Dead 2 is remarkably simple, and it has been criticized for not having many variations on that front. The user has no option to go back and must move forward with their weapon, avoiding zombies by moving left and right and killing them using their weapon. The storyline, however, is engaging, with a lot of content for the user to play through. Although chock full of tropes from the zombie-survival genre, Into The Dead 2 presents players with a story that follows a man who must fight zombies in order to protect his family and ensure their survival. This plotline, although having been done so many times, finds new life in Into The Dead 2, with seven chapters and sixty-plus levels for users to finish.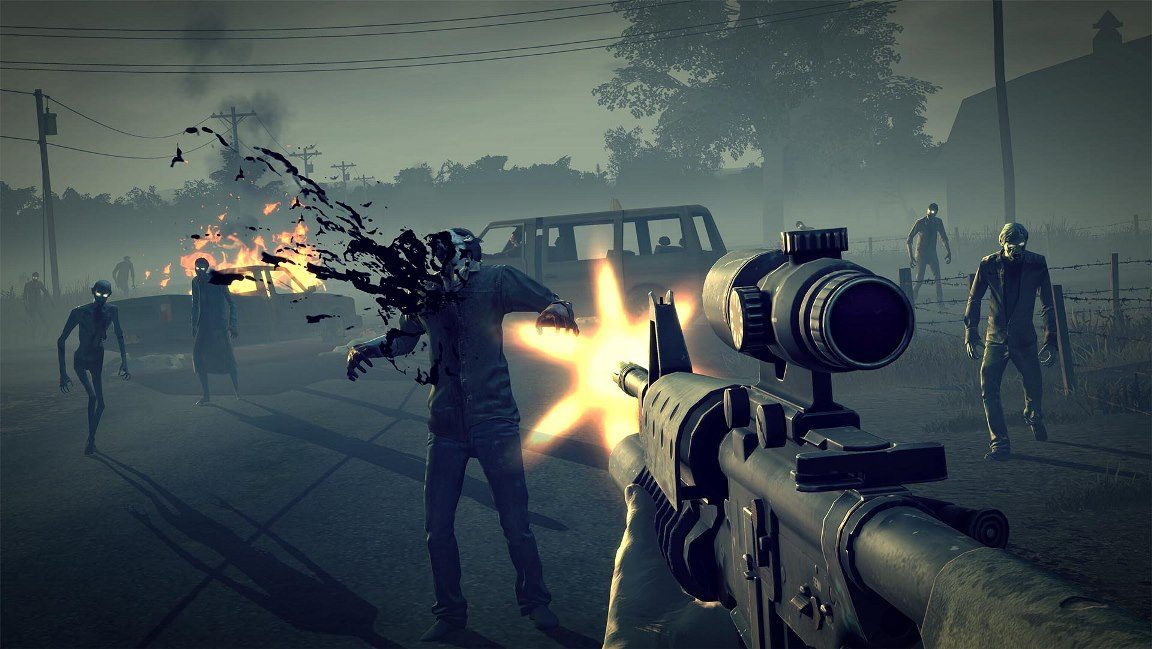 Since it is a survival-based game, you must conserve your ammunition in Into The Dead 2, as well as try to be as accurate as possible, since you will have hordes of zombies frothing at the mouth coming after you at rapid speed. The game also allows you to unlock animal companions that will help you on your quest against the undead and aid in your survival. There are a variety of weapons to choose from, with the option to enhance their effectiveness as you progress through the game. Into The Dead 2 also has a slew of mini-games for you to play in case you want to try something other than the main campaign mode. With dark and murky graphics and great sound design, Into The Dead 2 is a great game to play offline.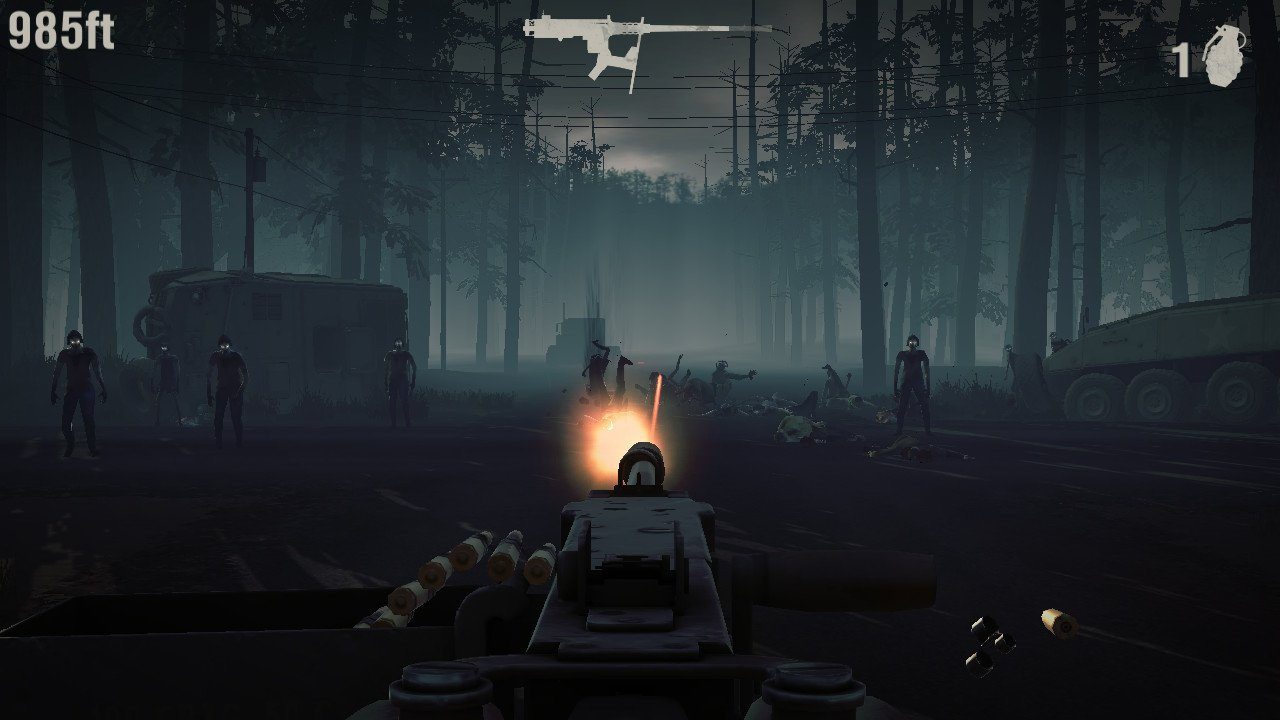 With over ten million downloads, Into The Dead 2 is rated 4.6 out of 5 stars on Google Play Store.
3. Morphite
Created by Crescent Moon Games, Morphite is a space-adventure action game that was released in 2017. The story revolves around a substance; the titular Morphite, which is one of the most sought-after substances in the universe. The story takes place many years into the future, when humanity has conquered a large part of the galaxy, and space travel is ample. Myrah Kale, a space explorer who works on a space station, uncovers one day her mysterious past and her connection to the rare material. Traveling to different planets, Myrah is on the hunt for Morphite, trying to figure out the true meaning of the substance, why it's so rare, and the powers it holds. The graphics of the game are blocky and low-res, but this is an informed decision that the creators of the game made, and it is evident right from the beginning. Every time you get to a new planet and begin to explore all that is for you to explore, you see different flora and fauna, and a variety of geographical features unique to each planet. The blocky aesthetic makes every environment seem all the more alien and instills in you a sense of wonder about what is beyond the horizon.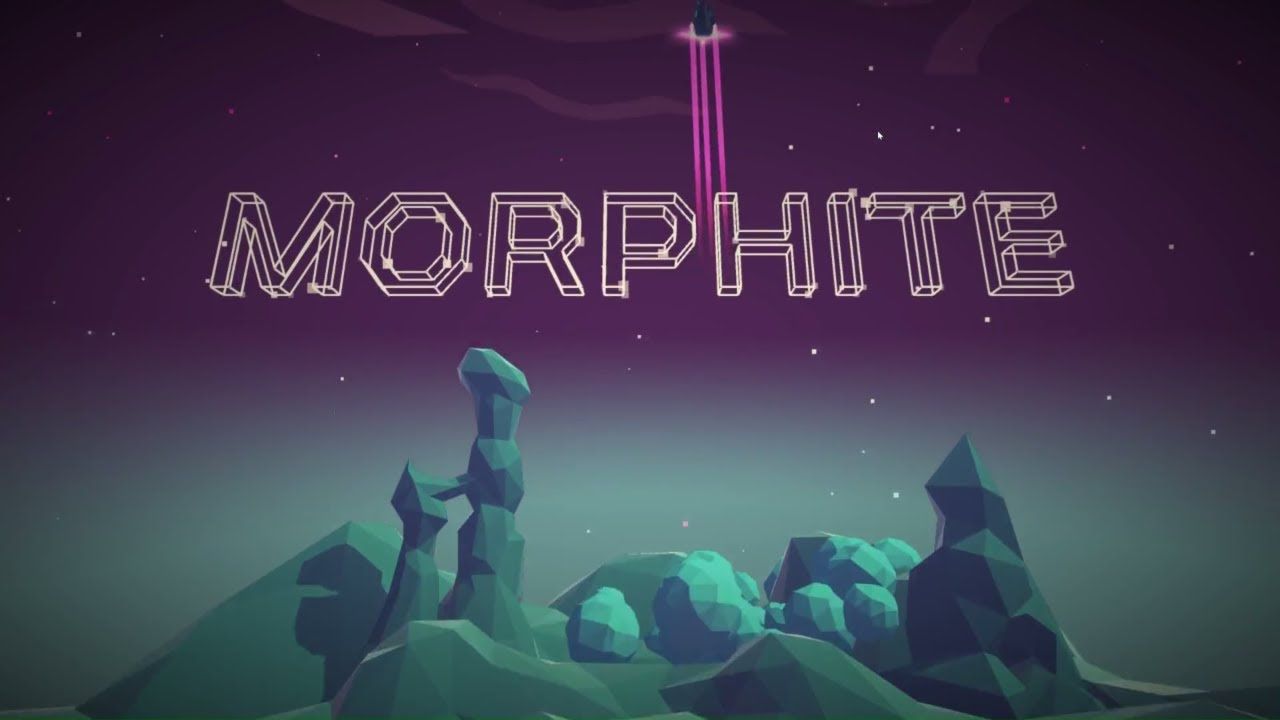 While Morphite brings with it several comparisons to No Man's Sky, and for good reason, the two games are very different in some crucial ways. While No Man's Sky is a well-made game that has incredible stylistic sensibility, it lacks direction and content, and there isn't really much for you to do, and it's easy for you to get bored. Morphite, on the other hand, is linear and straightforward, while still allowing users to go off on their own path and explore their surroundings. The game does reward you for staying on the path, however, and it does an incredible job making both basic elements such as scanning your environment and more complex stuff such as killing various enemies feel fresh and interesting.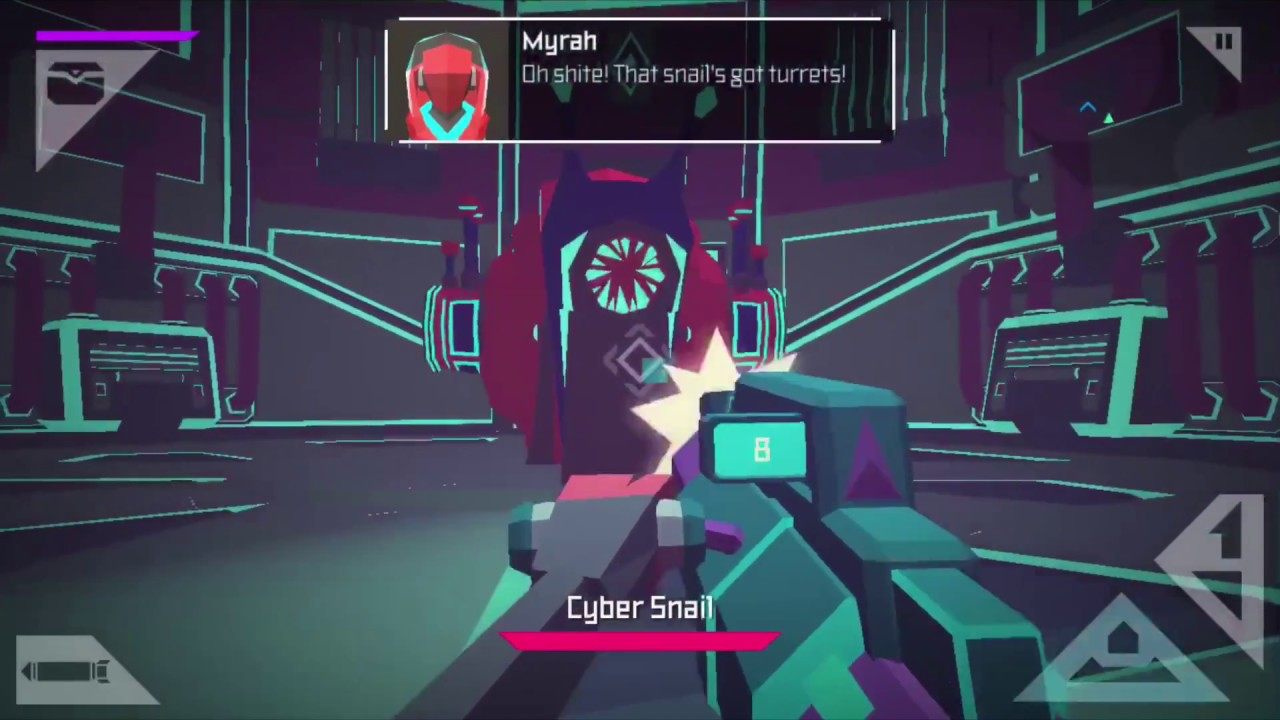 With over one million downloads, Morphite is rated 3.5 out of 5 stars on Google Play Store.
4. Grimvalor
Direlight Games' 2018 release, Grimvalor is a hack-and-slash game that follows the traditional path of the genre but does it incredibly well. Set in the kingdom of Vallaris, Grimvalor sees you honing your skills as a young warrior in the kingdom as you try to thwart whatever evil is brewing there. A very well-made game in terms of graphics, Grimvalor is filled with murky castles, dark rooms, and all sorts of strange creatures that lurk around the corners, trying to kill you.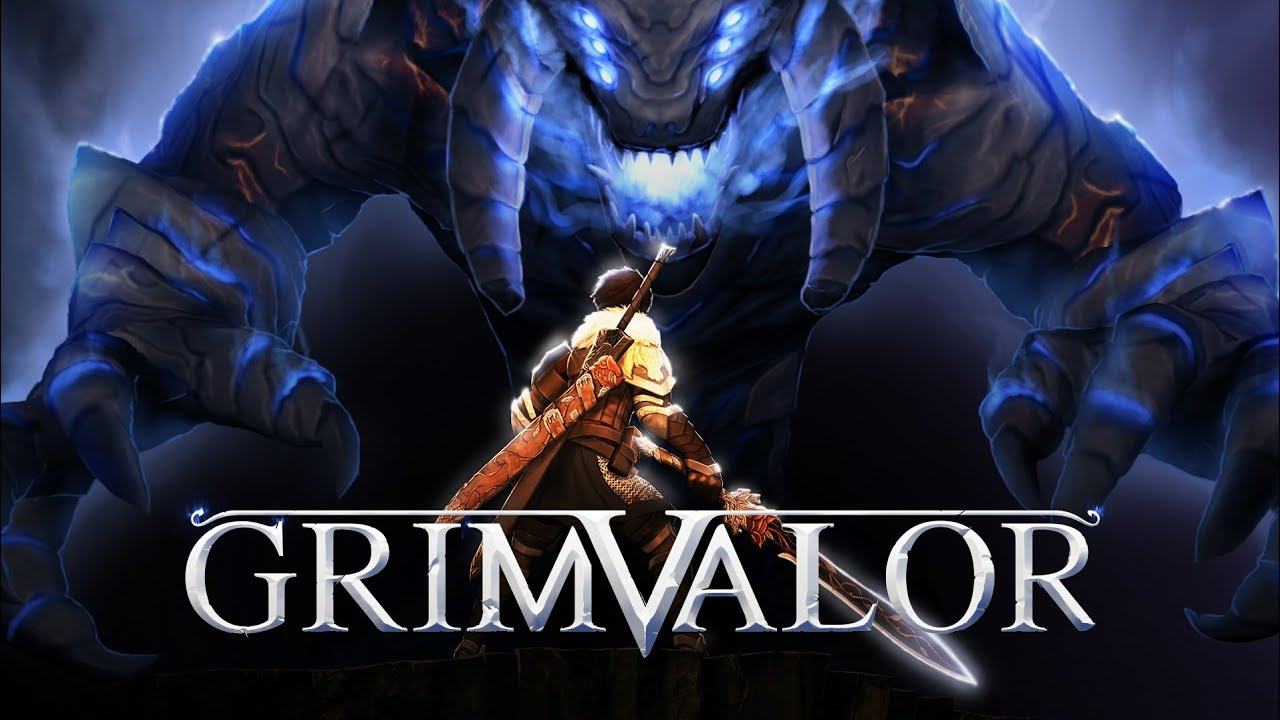 The game's controls are nice and smooth and make the gaming experience all the better. The various buttons are placed in the corners so as to avoid accidentally clicking on the wrong button, and they all respond well to commands, with immediate action and no delay. One aspect that the game emphasizes is learning new moves and upgrading your weapons. This only happens when you proceed through the game. You also find new weapons to use and upgrade, and can use trinkets you find on your way to enhancing your weapons in other ways. Along with the health bar, Grimvalor also has a soul bar that you need to be mindful of since this soul bar is used for all the strong moves that your character makes. These moves are very sophisticated, as is Grimvalor's combat in general. Defense and offense are both given equal importance in Grimvalor, since allowing bigger opponents and bosses to hit you will lead you to get killed very quickly. Once you figure out your opponent's movement patterns, however, it is easy to take advantage of it and deal heavy damage to your enemies. With impressive combat and great graphics, Grimvalor is a great game to play offline, for both long hours or short spurts of play.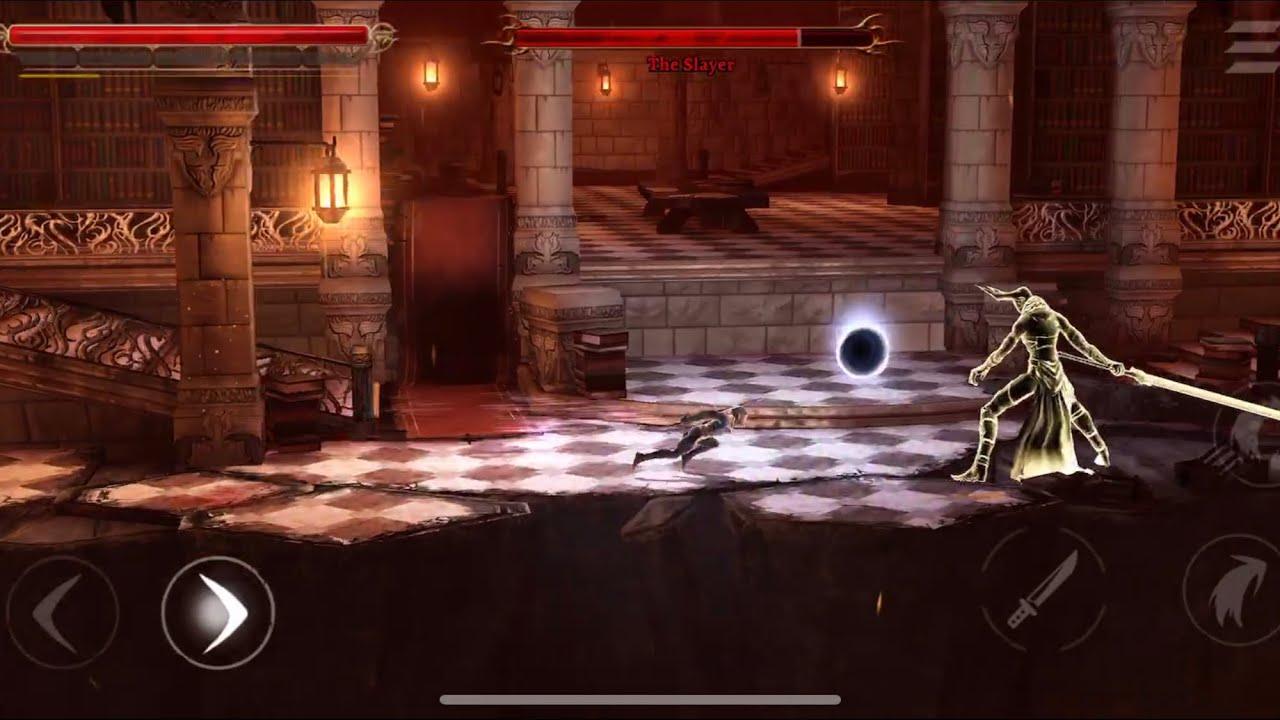 With over one million downloads, Grimvalor is rated 4.6 out of 5 stars on Google Play Store.
5. Blackmoor 2: Action Platformer
Another hack-and-slash platformer made for an audience that mostly plays games offline, Blackmoor 2: Action Platformer was released in 2018 by Four Fats Limited. The game is a fast-paced side-scroller, with plenty of action and tons of content for you to blaze through. The prime enemy is the boss at the end of each level, but getting there means having to slay hordes of enemies of various sorts, dodging things, jumping over obstacles, etc. Killing enemies also provides you with loot, a standard hack-and-slash element; and the loot in Blackmoor 2 is worth collecting. Along with this, progressing through the game means learning new moves and offensive skills that will be immensely helpful against stronger enemies and bosses. You also have many options when it comes to choosing your hero since you not only have the warrior, the default hero given to you by the game, but also Bolo, Gax, and Clementine, all different characters with different abilities and skillsets.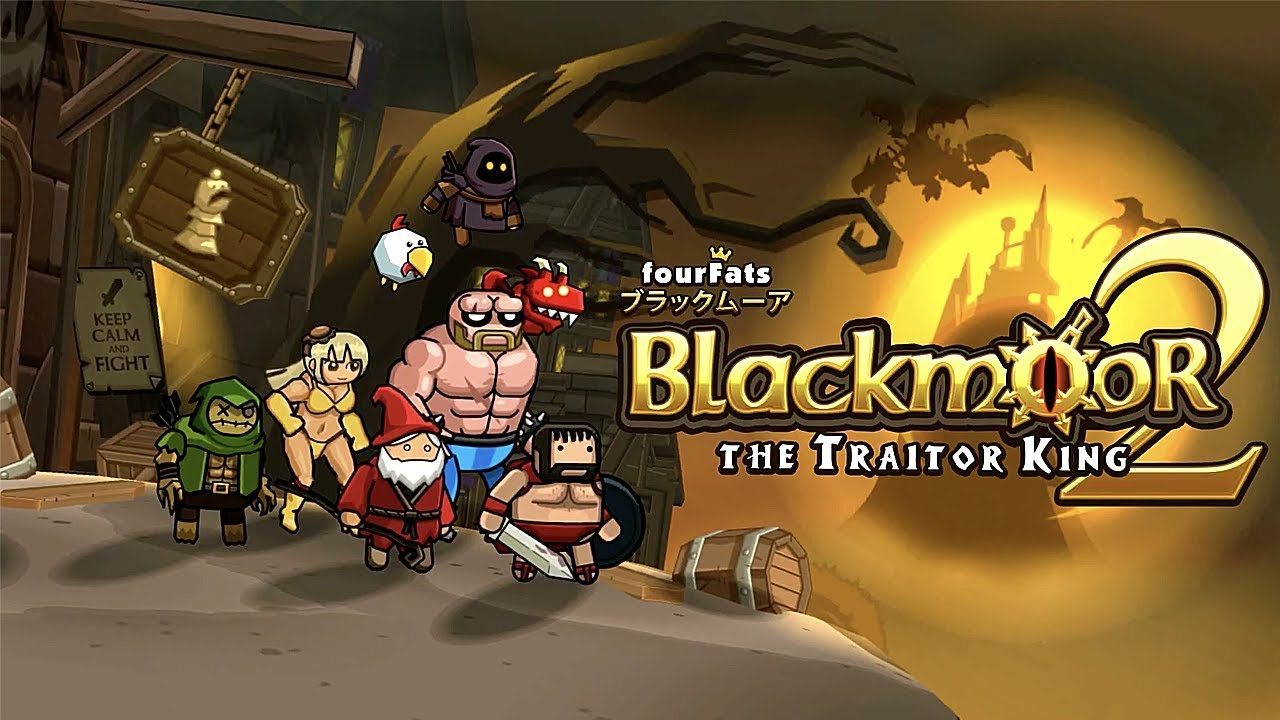 The game's graphics are in between 2D and 3D, and the general aesthetic is spoofy and playful. This does not mean that the game will be a cakewalk, however, since many levels require replaying because of the strength of your opponents. You can also replay all of the levels you've already played with the different characters you've unlocked so as to collect more loot and different material. In case you do have an internet connection, you can play Blackmoor 2's co-op mode that allows up to four players to come together and finish levels together. You also have the ability to create your own dungeons and play through other user-created dungeons in case you have finished the main story mode or want to try something else.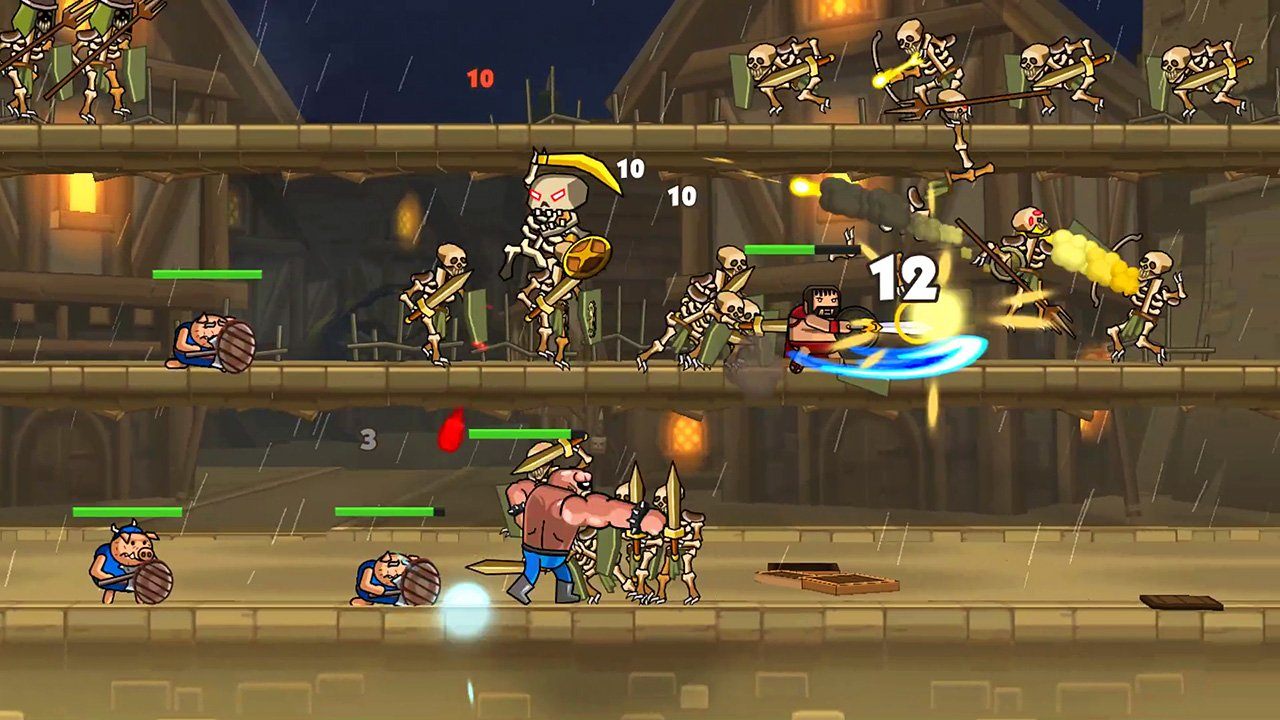 With over one million downloads, Blackmoor 2: The Traitor King is rated 4.5 out of 5 stars on Google Play Store.
6. Noblemen: 1896
Foursaken Media's Noblemen: 1896 is a genre-blended action game that is an equal mix of strategy and third-person shooter. Released in 2017, the game takes place in an alternate history, where a plague has killed over three-fourths of the population of the world, leading governments to shut down or declare a state of emergency. In this scenario, a group of power-hungry men is making an attempt to take control over the world, trying to take advantage of the situation presented by the plague and its effects. The user plays the role of a Nobleman, who must try to thwart the attempts of these fascist fanatics and bring peace and stability back to the world.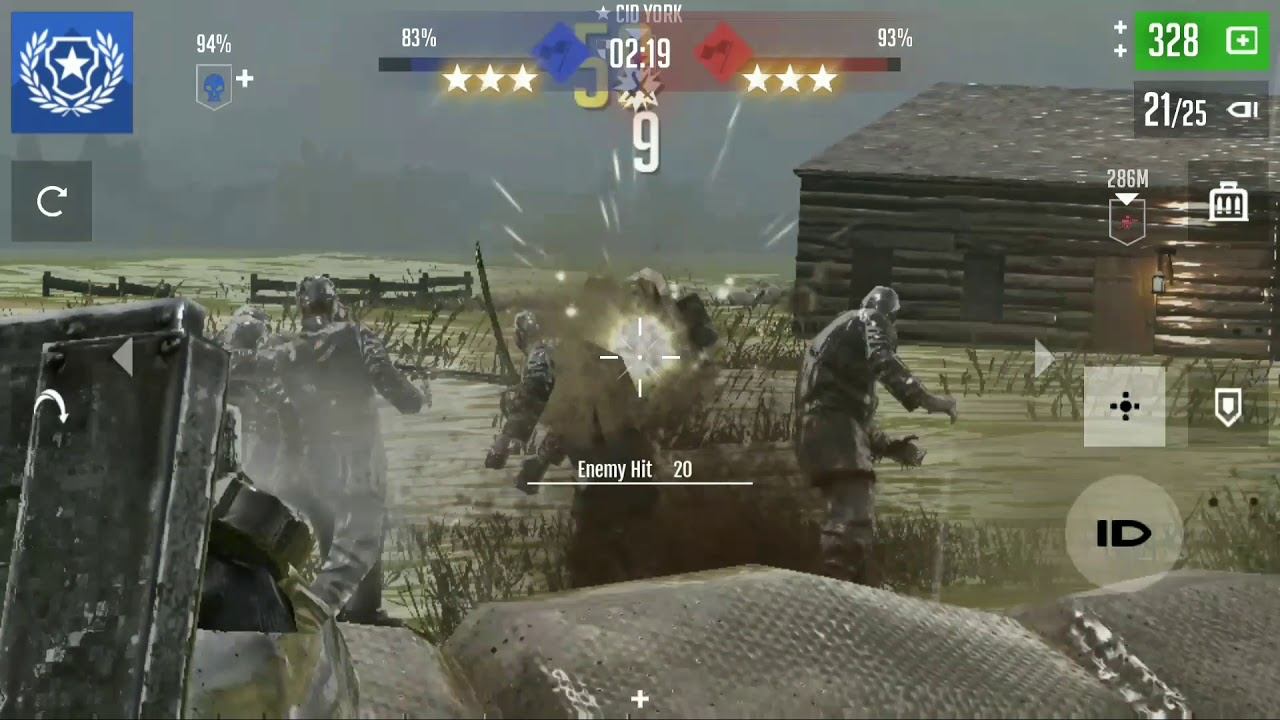 The game begins with an easy-to-follow tutorial that walks you through the basic controls of the game and the main objectives you are to accomplish. You have the option of playing the campaign mode or playing skirmish events that take you directly into the combat aspect of the game. The plotline is communicated to the user through small text parts scattered throughout the game, and you learn more about the Noblemen, the plague, and the people trying to take advantage of it as you keep going forward and fighting your enemies. As mentioned, the game also has several strategy elements, including things such as figuring out where enemy bases are and how you must attack them, restocking your troops' supplies, and attacking enemy nodes using mortars and cannons. Third-person combat in this game is also really well done, including a big arsenal of weapons, along with melee combat, to make for a well-rounded fighting experience for the user. The maps can feel a little small for tactical and strategic combat, but there is more than enough room when you're actually using weapons and fighting enemy forces using guns and melee weapons.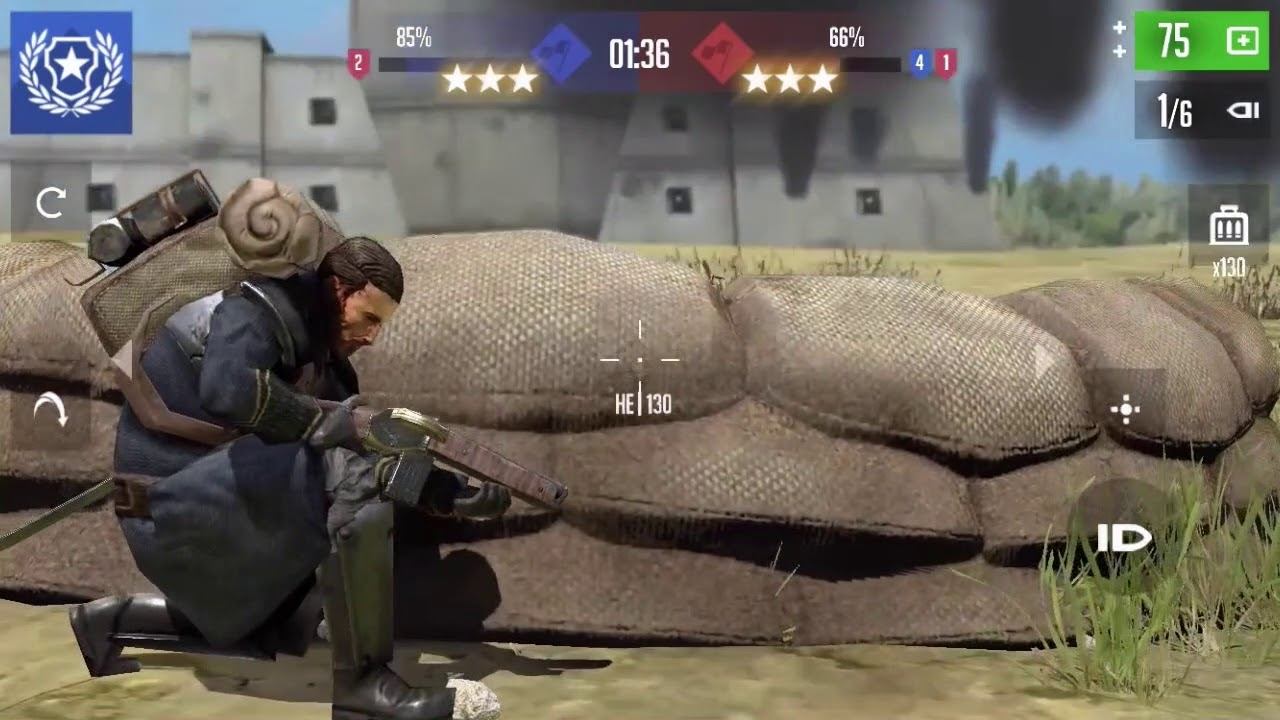 With over ten million downloads, Noblemen: 1896 is rated 4.6 out of 5 stars on Google Play Store.
7. Shadow Fight 3
Nekki's Shadow Fight 3 is a brilliant mix of incredible graphics and fantastic gameplay, and it is certainly one of the best action and fighting-based games out there, certainly, one that can also be played offline. The premise of Shadow Fight 3, like any other brawling and one-to-one combat-based game such as Tekken, is simple: you must kill your opponent before they kill you. The way this basic concept is executed, however, is what differentiates this game from the long list of combat games available on app stores currently. First, the graphics. It is astonishing to see this level of technical skill and mastery in terms of game design, especially for a game that began as a flash game on Facebook. Released in 2017, Shadow Fight 3 is the third installment in the Shadow Fight series and was released with much fanfare after the success of Shadow Fight 2. The game looks vivid, colorful, and realistic, with many different characters builds for you to choose from, and each character has its unique swagger and style of combat.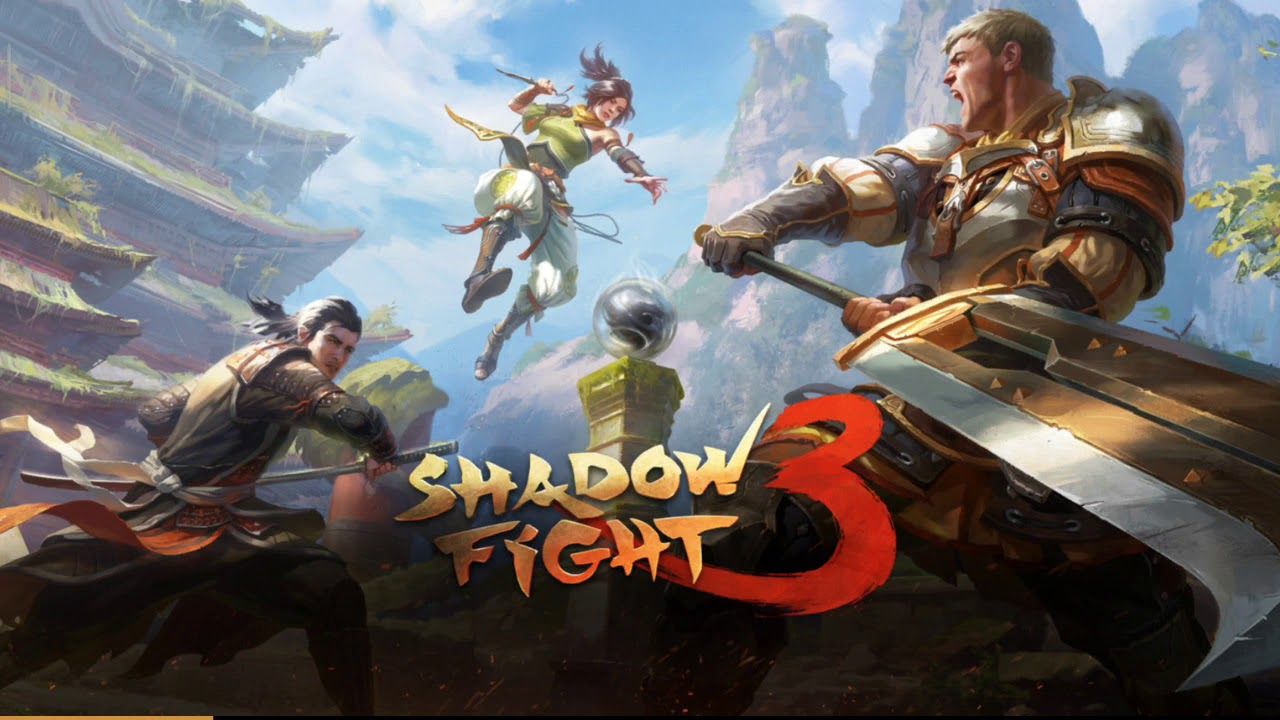 The game begins with the user choosing their character build, equipping weapons, and going into the game looking for blood. To progress through the game you must finish as many opponents as you can, which will earn you in-game currency, which can then be used to upgrade both your character's signature moves and the weapons they use. While playing against an opponent, landing hits will lead you to fill your Shadow meter, which, once filled, can be used to land a devastating hit that will lower your opponent's health significantly.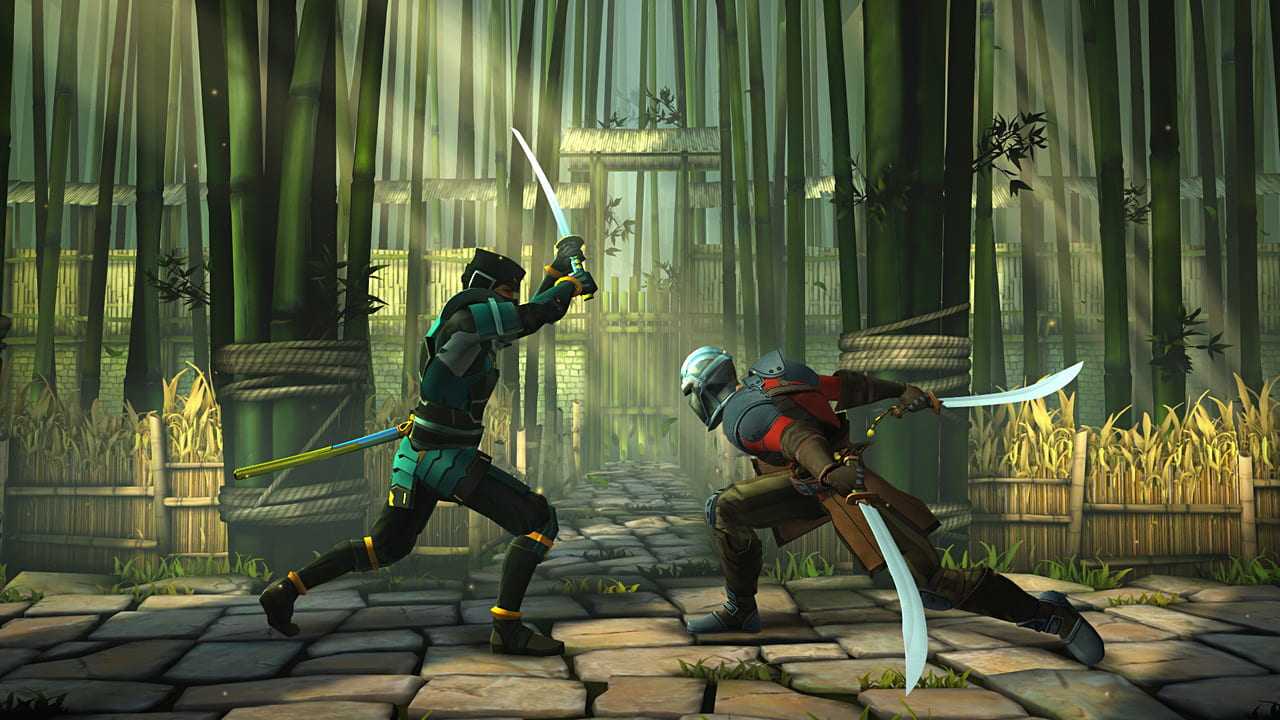 It is not like the game is without its flaws, however. The PvP mode, which is online, is extremely tough, mostly because you're matched with opponents way out of your league, and even landing a single hit on such an opponent can be difficult. This, of course, has been done so that users use real money to buy in-game upgrades. You can bypass this, however, by grinding out older levels and earning enough in-game currency to upgrade your character. Download and Play Shadow Fight 3 on your Computer.
With over one hundred million downloads, Shadow Fight 3 has been rated 4.3 out of 5 stars on Google Play Store.
8. Oddmar
Considered one of the best mobile platformers to have been made in recent decades, Oddmar is Mobge Games' side-scrolling action game that was released in 2018. The game follows Oddmar, a Viking warrior that one might consider a simpleton, who has to take up the responsibility of bringing back his village after they have suddenly disappeared. He must also save the Great Forest from creatures that are out to destroy it, and in order to do this, the Forest provides Oddmar with a special ability that allows him to jump very high by throwing down magical mushrooms. Saving his village and the Great Forest also has one other objective: for Oddmar to earn his place in Valhalla, the mystical hall of Norse mythology, reserved for the greatest warriors who have proven their mettle on the battlefield.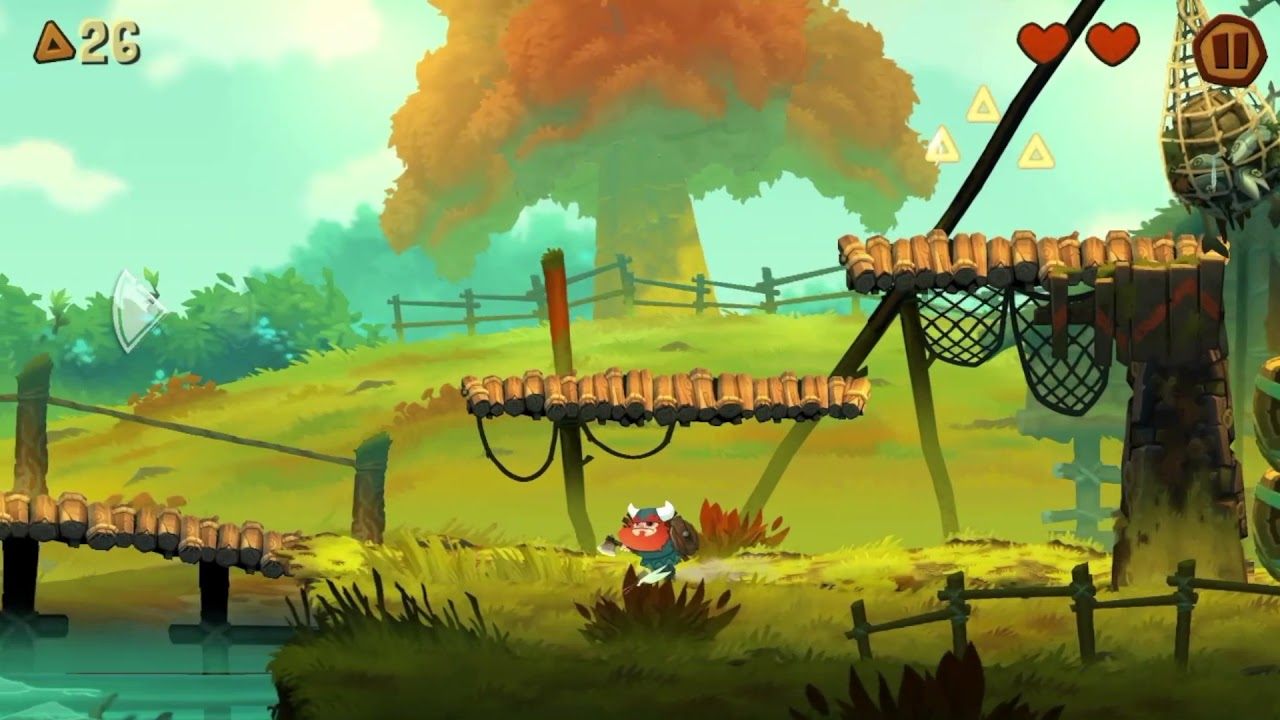 It is plainly evident when you play Oddmar how much the game means to the creators. From graphics to action, to sound design and dialog, every single aspect of the game has been meticulously crafted in order to give users the best playing experience possible. The controls are incredibly smooth, and it feels better to play the game on your mobile phone, using on-screen controls, rather than using a joystick or gamepad, which Oddmar is compatible with. The game has 24 different levels for users to play through, and each level feels unique, bringing something new to the table. For instance, while one level may be simply about killing as many enemies as possible before you reach the boss, another may be about finishing a level as fast as possible, which will be fun for those that love speedrunning. Combat in Oddmar is also extremely engaging. While the controls are simple, easy to use, and understand, there are so many environmental elements that come into play that it makes the action feel full of different elements and varied. There's wall jumping, spike dodging, bumping into enemies to get more coins, and many other such things that help to create a versatile experience. Play Oddmar game on your PC with BlueStacks.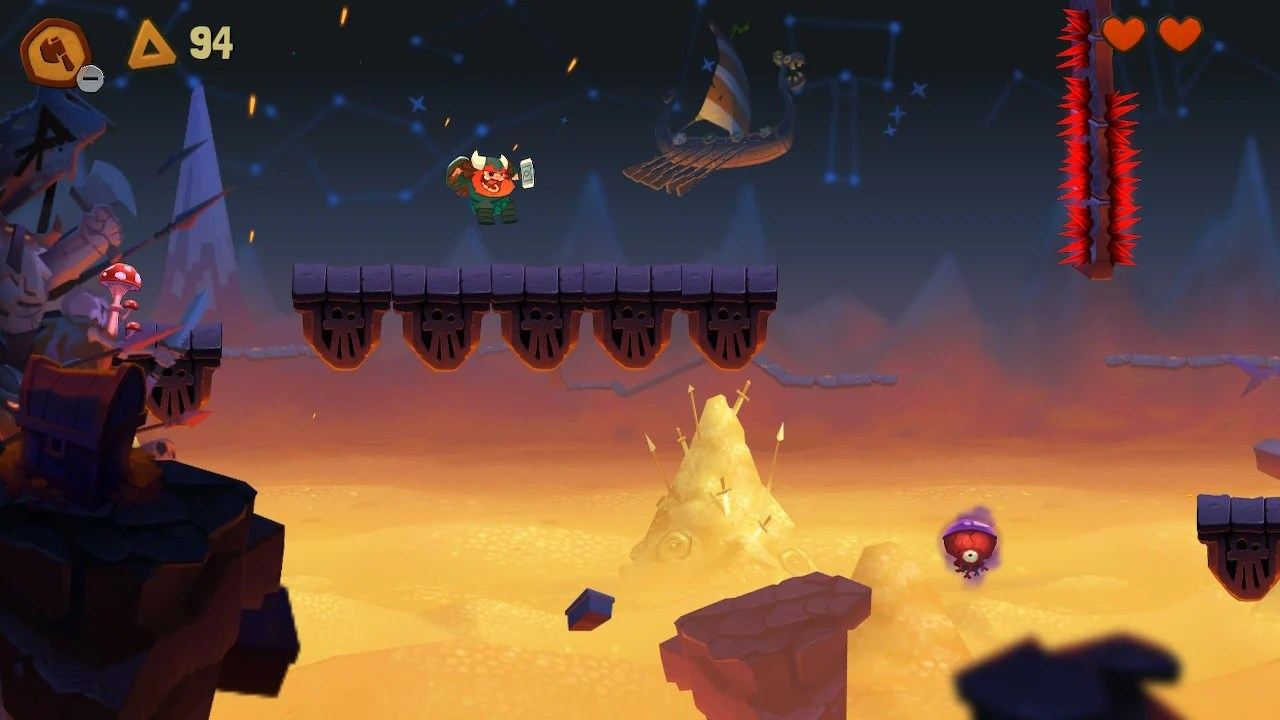 With over one million downloads, Oddmar is rated 4.6 out of 5 stars on Google Play Store.
You can also try Best Android Games to Play on PC to have a fun gaming time with BlueStacks!