Game Guides
Play Area F2 on Your PC with BlueStacks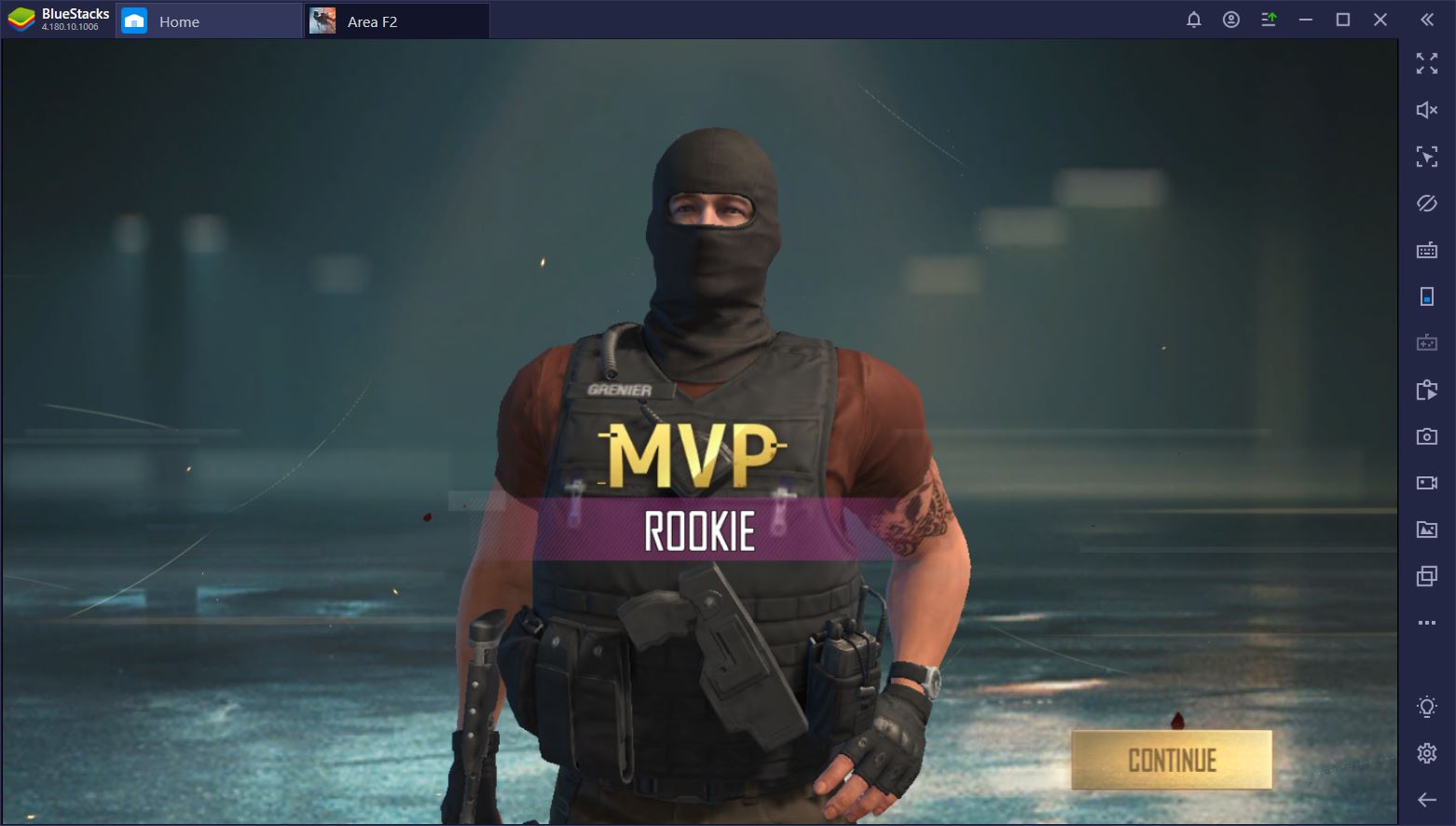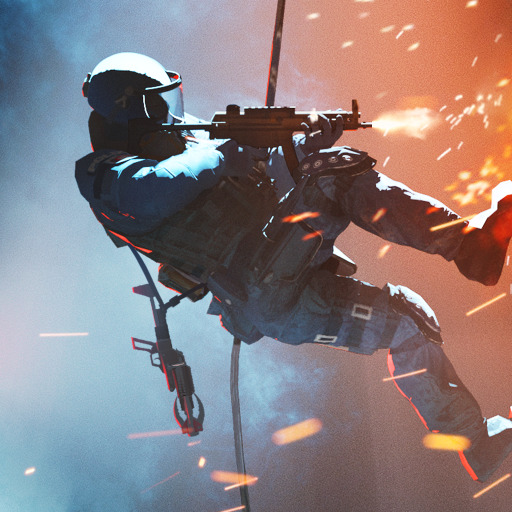 Qookka Games' Area F2 looks a lot like the mobile version of Rainbow Six Siege, but while the devs have been inspired by the latter, their game is built from the ground up as new. Yes, the mechanics are similar and even the agents bear clear resemblances, but transitioning into the mobile platform has requires some serious work.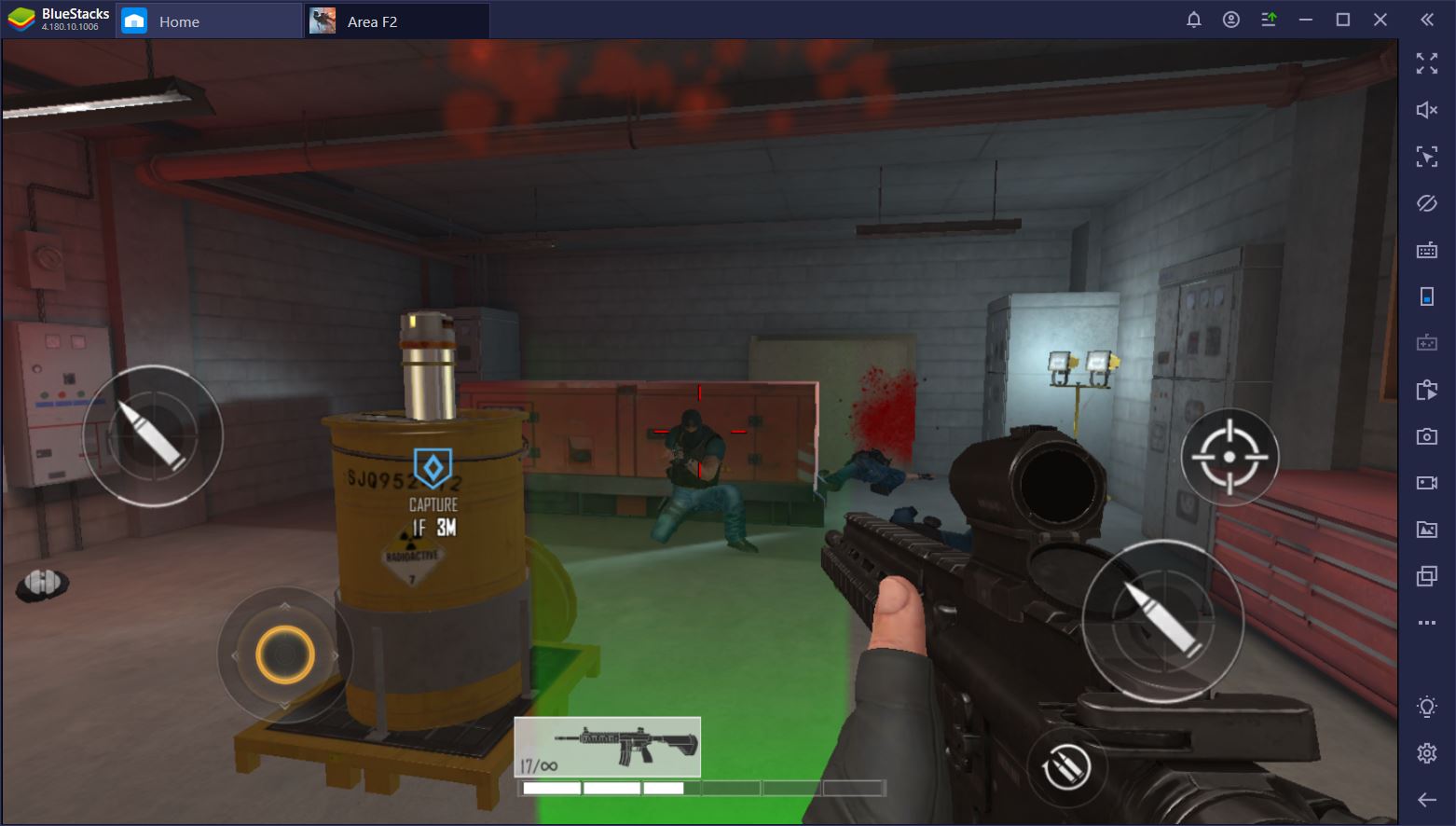 If you're a fan of multiplayer tactical FPS games and you've especially enjoyed Tom Clancy's R6S, Area F2 is the perfect mobile game for you. Expect a seamless, complete experience, because Qookka Games have taken a long time to develop and perfect this new gem.
Excited to give it a go? There's just one problem: your mobile device might not be able to handle the strain. Should you give up on playing Area F2, then? Of course not. Instead, you can use BlueStacks to install the game on your PC. Not only will you be able to play Area F2 on its maximum graphics settings, but you'll also be able to control your character using a keyboard and mouse. You know, the way FPS games were meant to be played.
Explosive Close-Quarters Combat
Area F2 may be inspired by Rainbow Six Siege, but it's fairly unique in the current mobile scene. What makes it special is the fact that it pits two teams of five players against one another in a close-quarters space. Nowhere to run and nearly nowhere to hide. All combat takes place in closed spaces, such as the rooms and corridors of buildings, while several unique maps ensure that there's enough diversity between matches.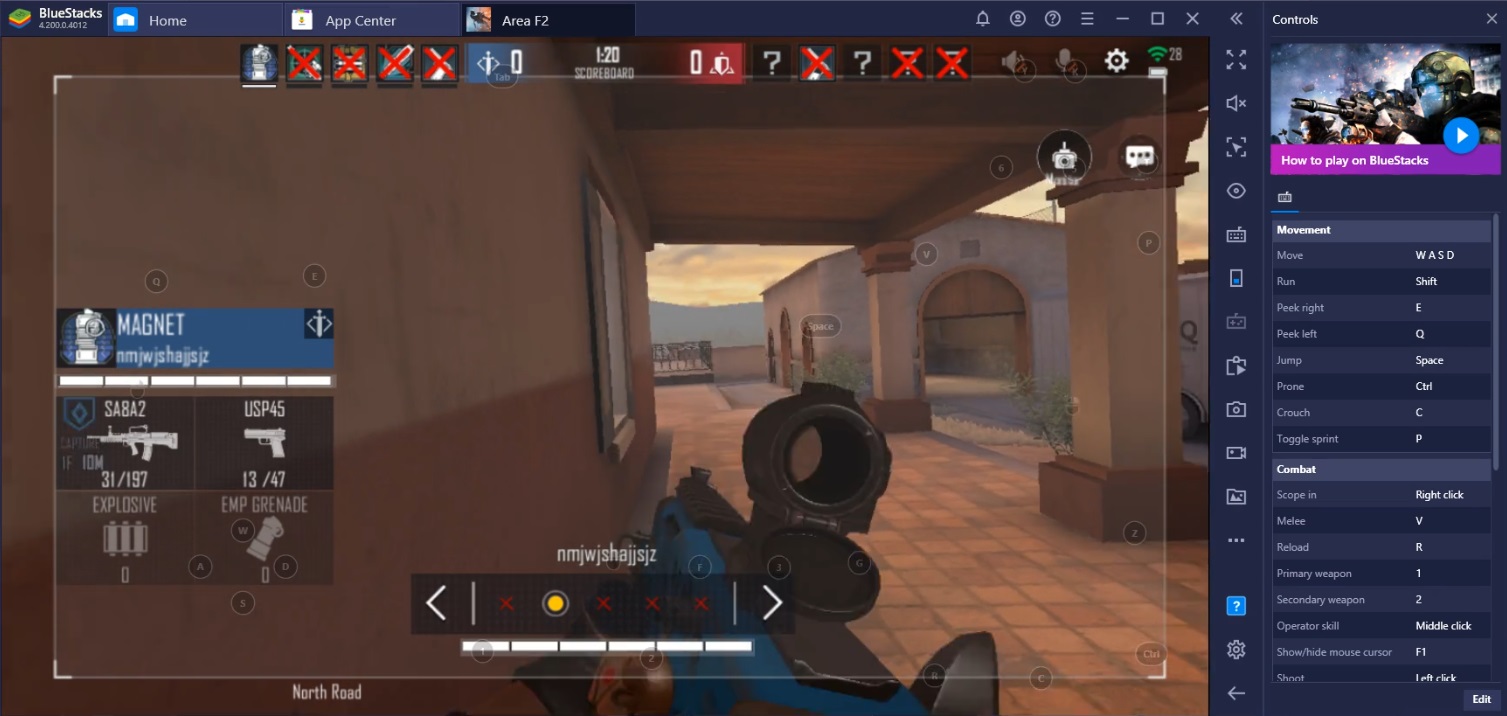 Got the feeling that some of your opponents are hiding behind a wall? No need to shoot blindly since you can simply blow down the wall altogether. And the ceiling. And the floor! Although the environment can feel pretty tight at times, there's almost nothing standing between you and your enemies that you can't blow up. If you're looking for a fast-paced FPS experience, this is it.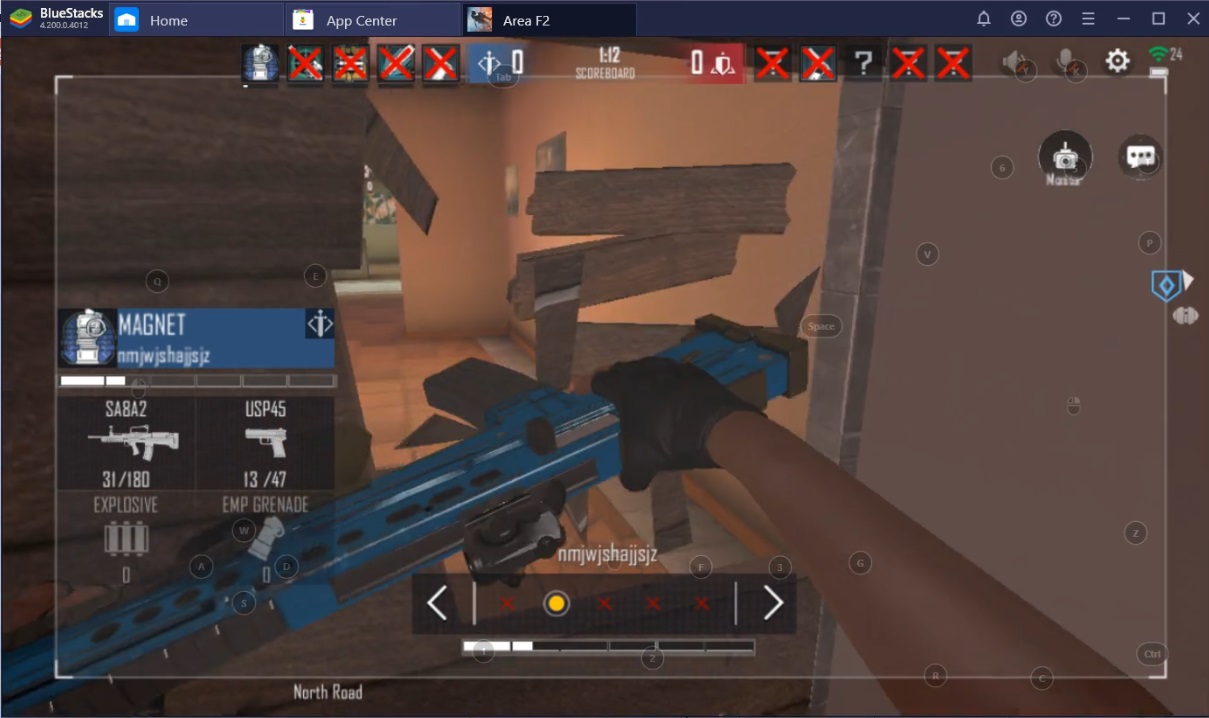 Given that combat happens in close quarters, accuracy and reflexes are paramount, but there is also room for strategic and tactical thinking. As a defender, for example, you have the possibility to reinforce weak structures in order to prevent your opponents from rushing your position. The trick is to anticipate your enemies' moves and do so quickly. While much of this comes from experience, you can also check out our list of tips and tricks for beginners to get a good idea of what your first steps should be during each match.
Seamless Performance on PC
As you walk the corridors of a building, danger lurks everywhere. You might have a good idea about where your enemies are coming from, but you won't know for sure until they make a move. And once they do blow down a wall and attempt to rush you and your teammates, you have to be able to react almost instantaneously if you're going to survive.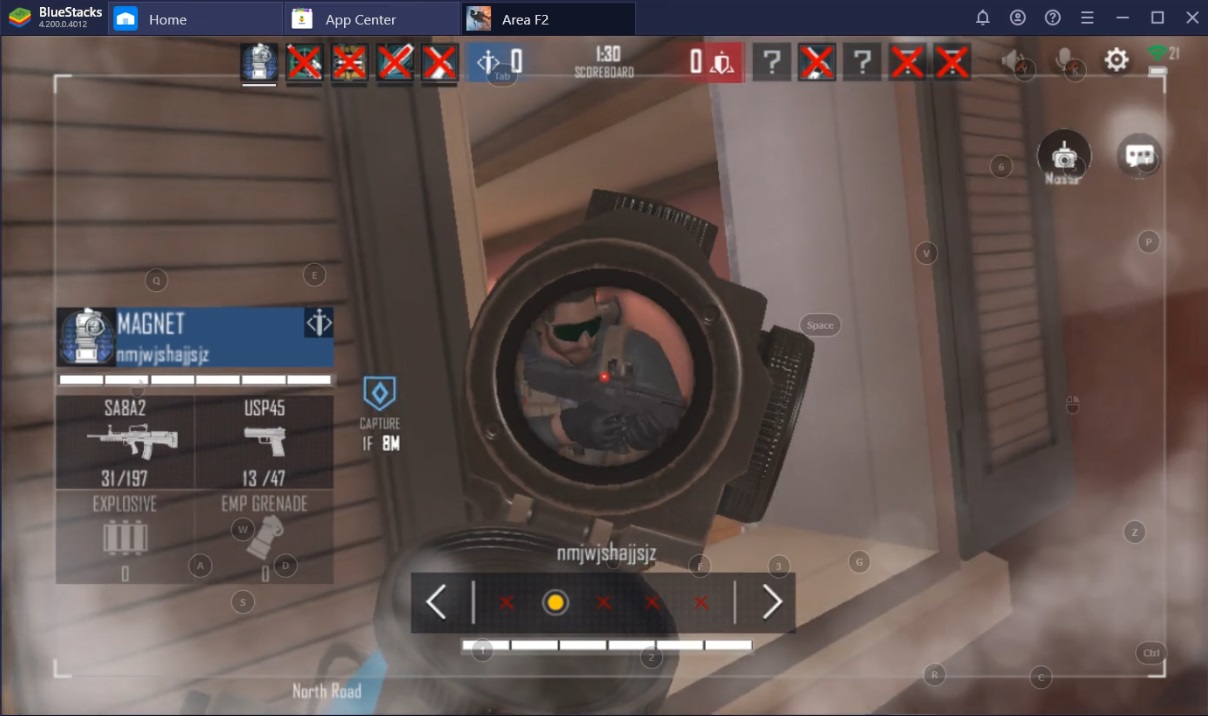 This can be difficult if you're playing Area F2 on your mobile phone. Explosions are particularly demanding to render and might cause a significant amount of lag on your side, which will most definitely result in your death. Plus, there are so many buttons to push in an emergency situation and you only have two thumbs at your disposal! Our advice? Ditch them for a mouse and keyboard.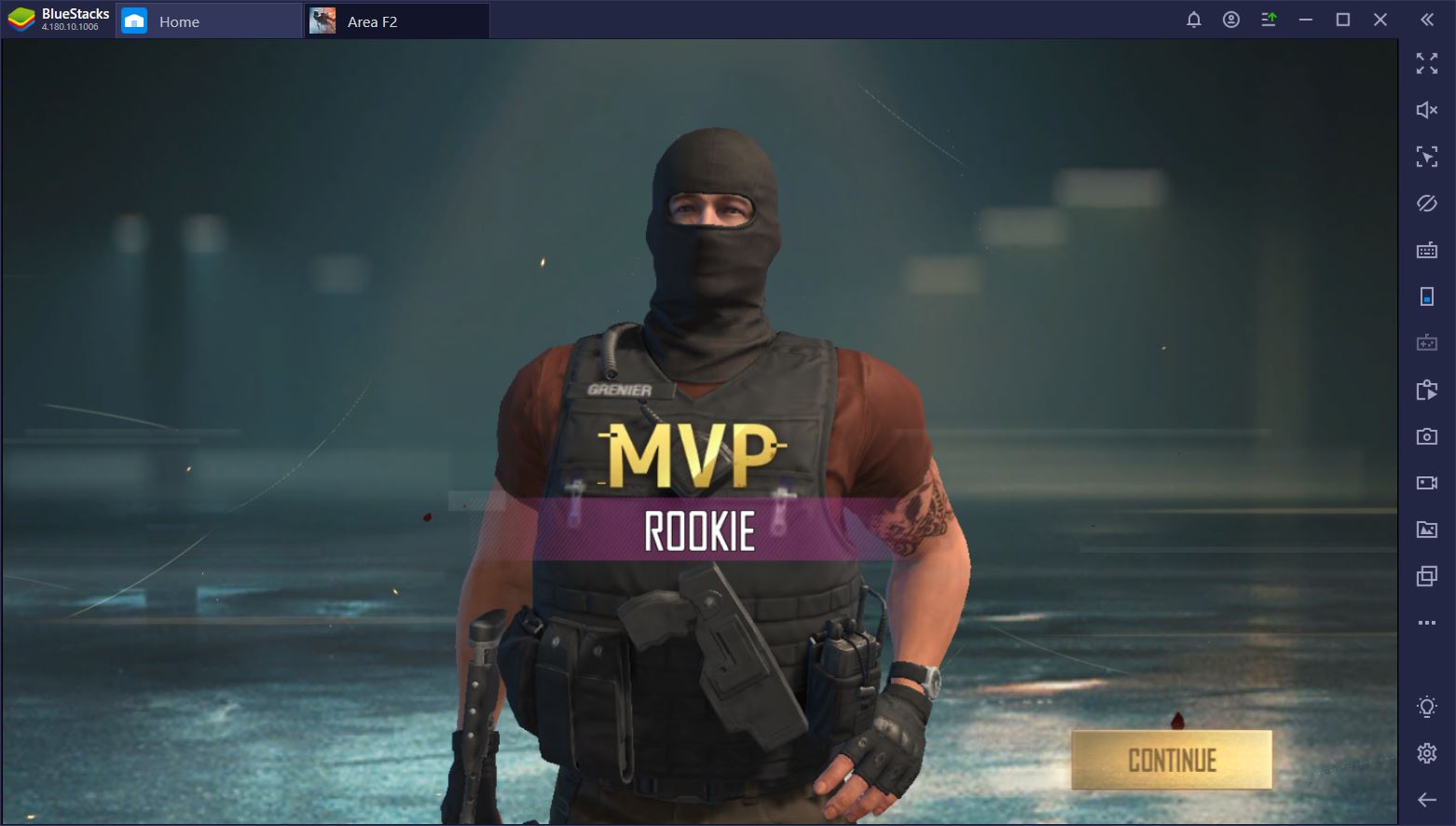 When you play Area F2 on BlueStacks, you don't have to worry about whether or not the platform can handle it. The emulator provides a flawless, lag-free gaming experience, which gives you a clear edge against players who are struggling with slow devices. It might take some practice to develop the right reflexes, but at least you know that once your accuracy is up to par, your device won't get in the way of achieving victory.
Complete Control of Your Character
Between navigating a drone, placing explosives, hardening walls, using special abilities, and defending your position, there are a great number of things that you have to be able to do at any given moment. Sometimes, you have to do several things at once, which can be difficult if you're playing with your thumbs.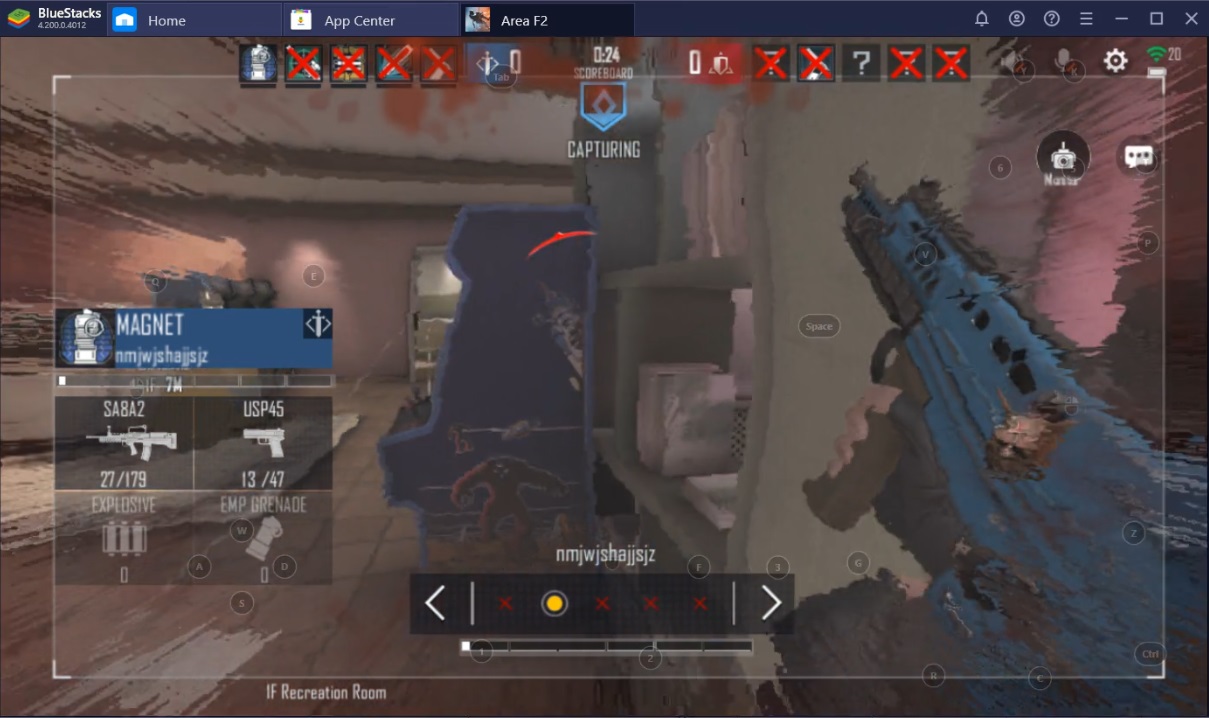 On BlueStacks, you can use the Controls feature to assign a key or mouse button to every action on your screen. For example, the D-Pad function lets you move using A, W, S, D instead of your left thumb, which has a lot of potential already. You can sprint with Left-Shift and jump with Space, all while you're moving and using just one hand! With your right hand, you can pan the camera, aim, and shoot, while other keys are assigned to special abilities and actions.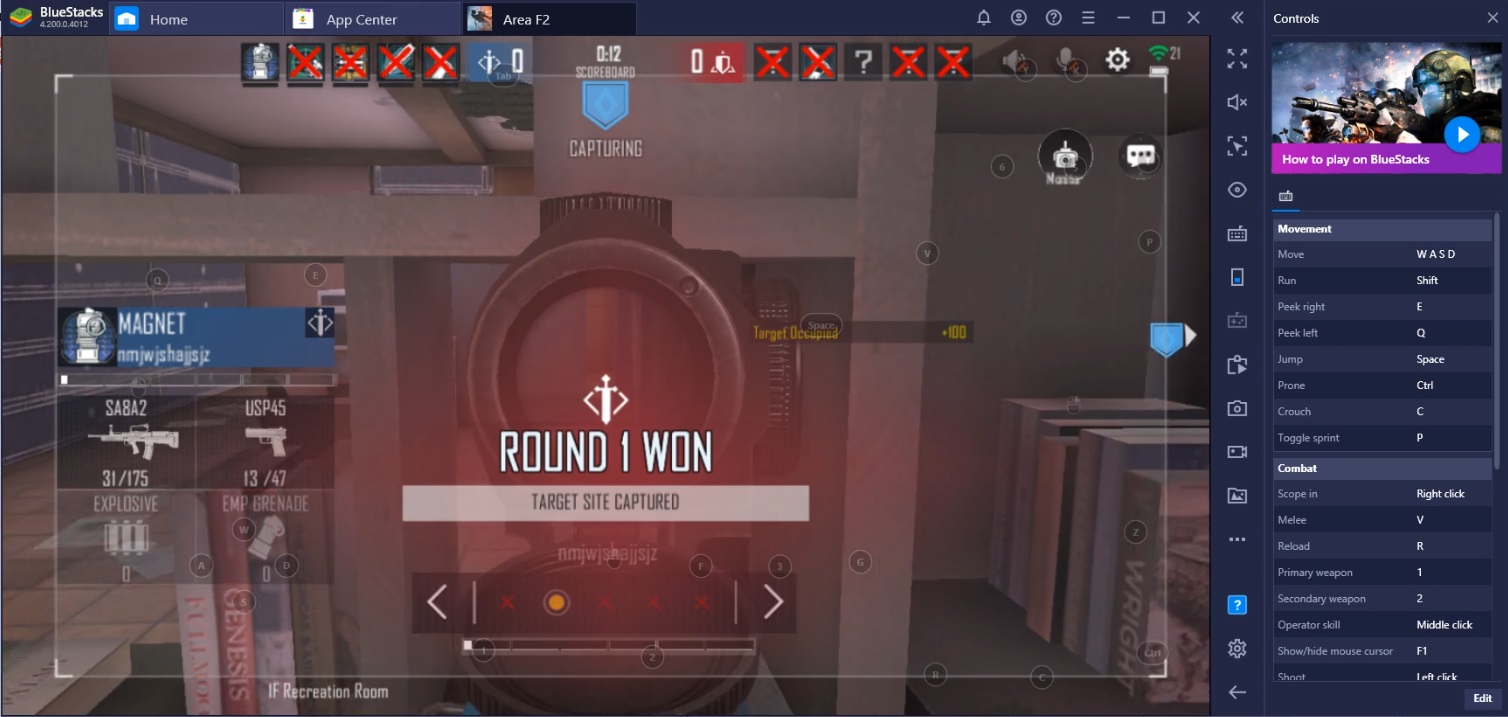 This is just the pre-designed setup, which is meant to help you jump straight into the game with little to no configuration. However, you can change these settings to suit your preferences. Once you're comfortable with the controls, you can focus entirely on the game. Compare this to the experience of players who are using a mobile platform and have to constantly divide their attention between the interface and the action itself.
Easy to Share with Others
With the clear advantage that BlueStacks gives you over other players, we wouldn't be surprised if you're crowned MVP in most of the matches you play. In fact, you might want to share your achievements with others, which is super easy to do when you're using the emulator.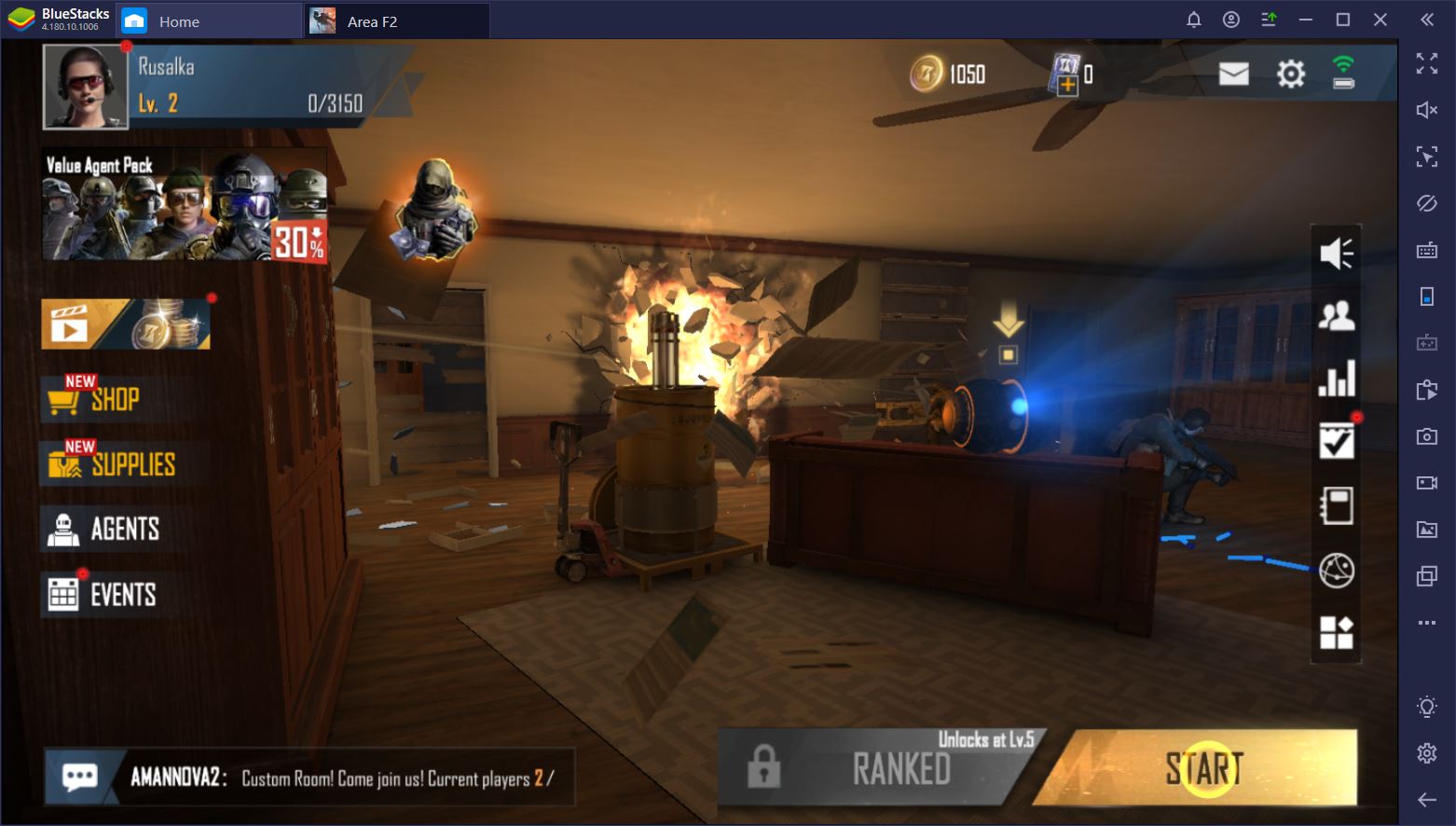 Instead of firing up more software, you just have to go to the right-hand side of the screen and find the Record button. Press once to start recording and a second time to end the clip, which you can then find in a preset folder or move to a location of your choice. Grab the video, upload it, and voila! Others can now share in your victories (or embarrassing losses) and take your advice.
BlueStacks gives you all the tools that you need to succeed in Area F2, so why even bother with a mobile platform? Sure, it's nice to be able to play while you're on the go, but the PC is the way to go whenever you have access to one. Don't take our word for it: try it yourself!