Game Guides
Play Argent Twilight More Efficiently Using these BlueStacks Features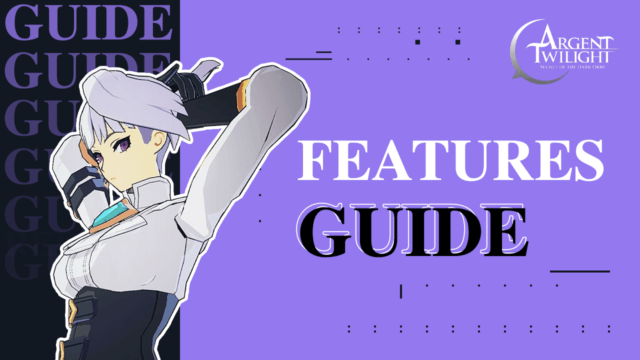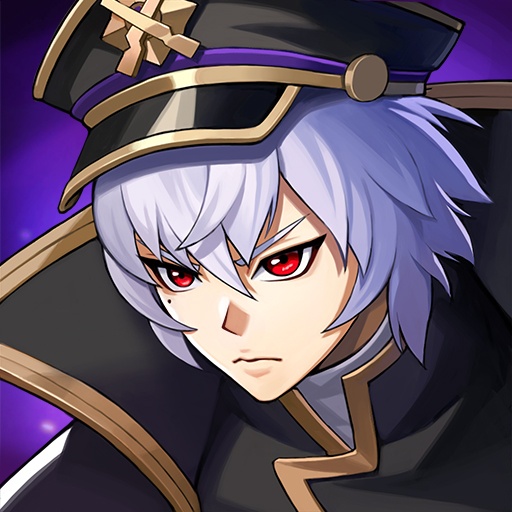 Argent Twilight is the newest turn-based RPG on the block, being developed and produced by NEXON Company. The game takes place in a fictional world where players role-play a treasure collector Djur and solve mysteries regarding the Dark Orbs that have been found to be culpable of evil doings. Players can enjoy Argent Twilight in full HD 60 FPS due to its highly optimized interface and graphics. Argent Twilight is going to be released soon in the 4th quarter of 2022 with an open-beta test being conducted in Canada and Malaysia as we write. Argent Twilight will release as a free-to-play game on both the Google Play Store and iOS App Store.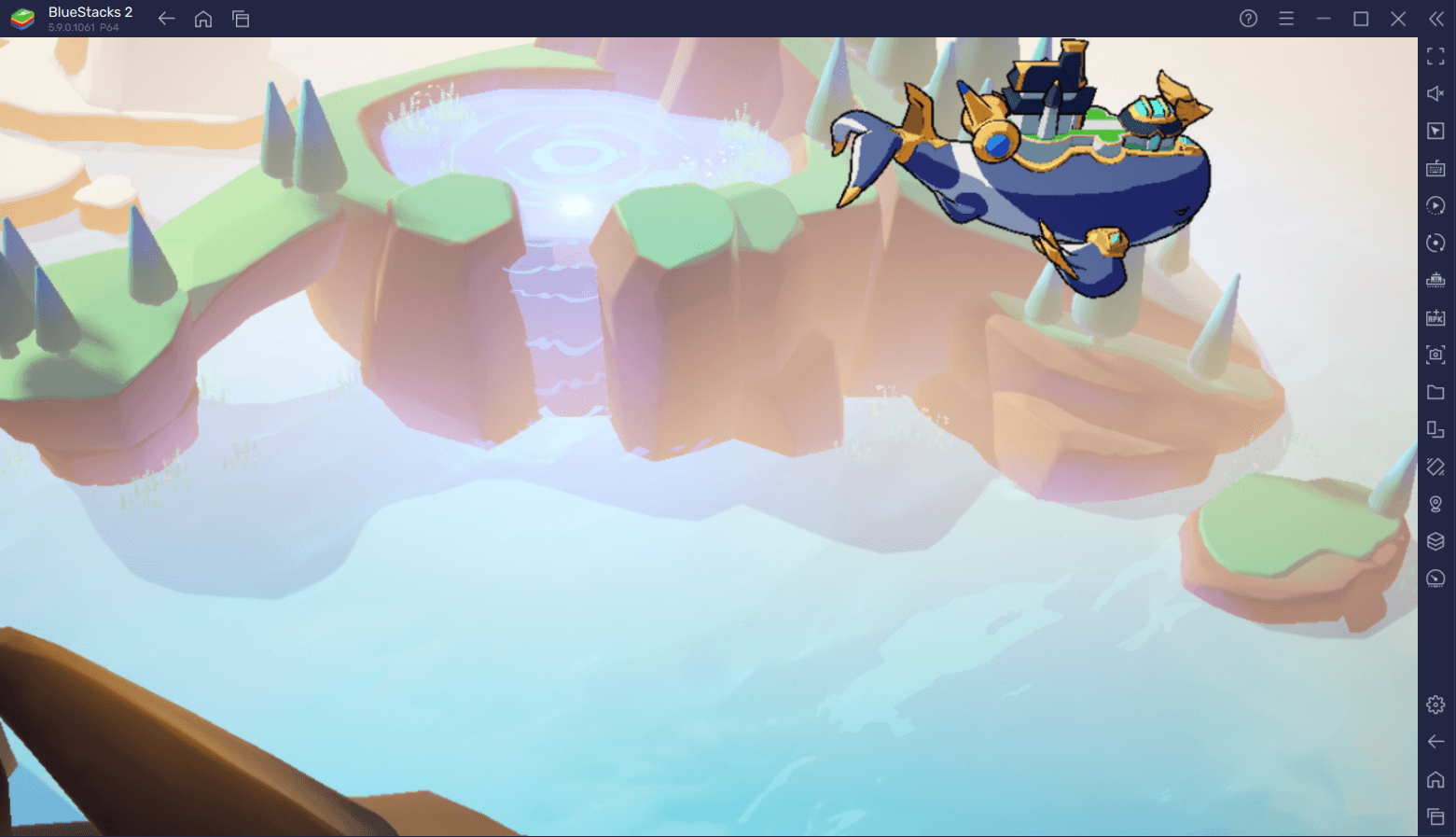 The combat system of Argent Twilight is fun to learn but hard to master as players make the formation of 4 unique heroes for every match. The battlefield consists of different maps of different terrains that are divided into multiple squares, reflecting a grid-like structure. The heroes are placed on these squares and move in squares as well. The entirety of the game is dependent on turn-based mechanics like the action gauge bar, Health bar, and hero's skills and abilities. Players need to strategize and gear their heroes well as the early-mid game can be quite challenging if you do not know the basics. Players can refer to the beginner's guide for Argent Twilight which deals with all the basics and mechanics present in Argent Twilight.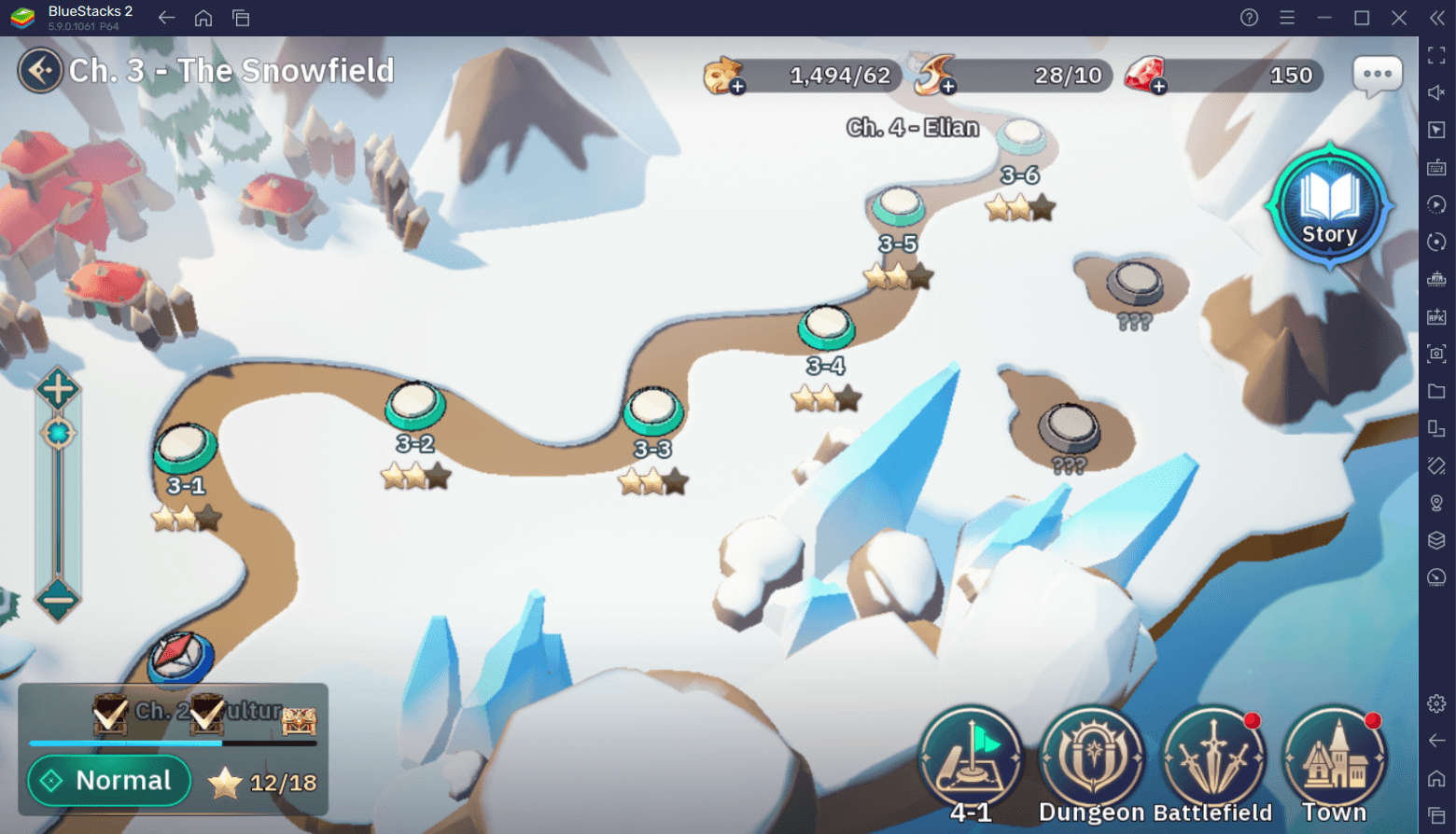 Argent Twilight is a gacha game where players are required to summon heroes with the innate gacha mechanics present in the game. Different heroes in the game come in different rarities and have different abilities. Choosing the right heroes as your start the game is extremely important to have smooth sailing in the game. This process is called Rerolling. Argent Twilight does seem to possess some decent Quality-of-life features such as a 2X Battle Speed and Auto/Auto-Repeat mode which eases the grinding to an extent. However, with no way to actually access some of these features in the early game. Coupled with the high battery power consumption associated with playing heavy graphical games such as Argent Twilight, it's recommended to play Argent Twilight on your PC using BlueStacks with a keyboard and mouse.
Multi-Instance Manager for Re-Rolling
Argent Twilight isn't exactly what we could call a "Reroll friendly" game as the game is not even properly launched yet. It's in an open beta state with little to no summoning currency available at the start of the game. Yet, there are still some chances to reroll even with the low summoning currency. Players will be getting more summoning currency when the game launches globally. Rerolling is a time-consuming process where players need to repeatedly play the game from start. Things can always go south with you not having your best reroll and this is where BlueStacks can help players drastically and reduce their time being wasted in rerolling in Argent Twilight. Players can play and enjoy multiple accounts of Argent Twilight at the same using the Multi-Instance Manager tool which is in-built and can be accessed from the right-hand side of the application.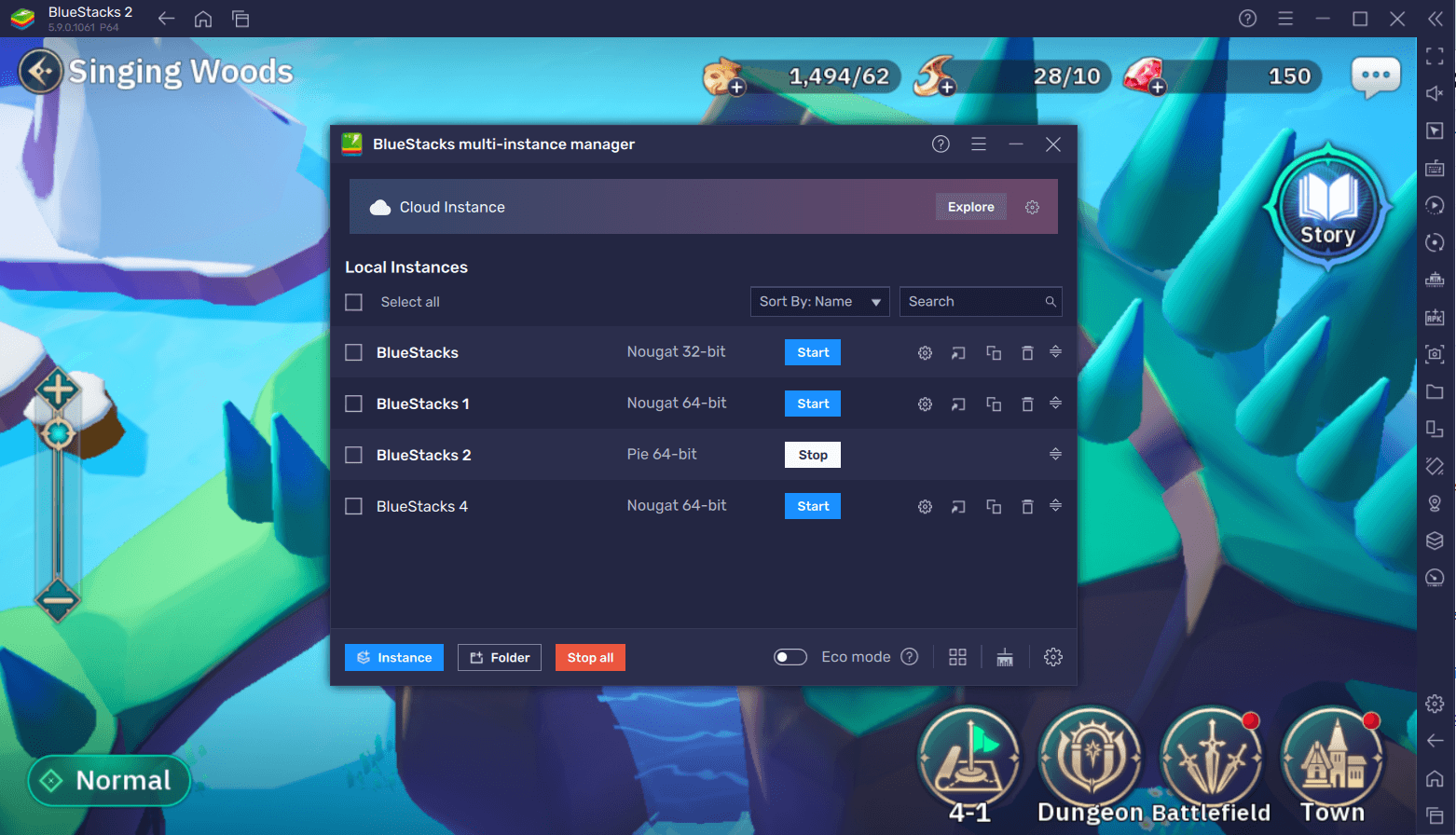 Using BlueStack's Multi-Instance Manager tool, players can choose to create new instances or clone their currently used instances. Moreover, they will be able to sync all of the instances with the help of the Sync feature available in the same tab. Through syncing the operations on instances, players will be able to control all the instances at once and reroll efficiently on multiple accounts at once. This will increase the chances of obtaining your perfect reroll target by multiple manifolds, saving you time and energy.
Keymapping Tool for Increased Efficiency and Accuracy
Argent Twilight is a turn-based RPG where the combat takes place on a grid-like map. Players need to constantly drag and drop their characters at the start of each turn to target the enemies. Such a tiring system is inefficient for manual usage. Players can make use of the popular Keymapping Tool which emulates the touch and tap you would make on your mobile device to the press or hold of a key on your keyboard of your PC. One of the favorite tools for FPS lovers and turn-based strategist who love playing their games on PC with BlueStacks. Players can access the Keymapping Tool by clicking on the right-hand side of the emulator.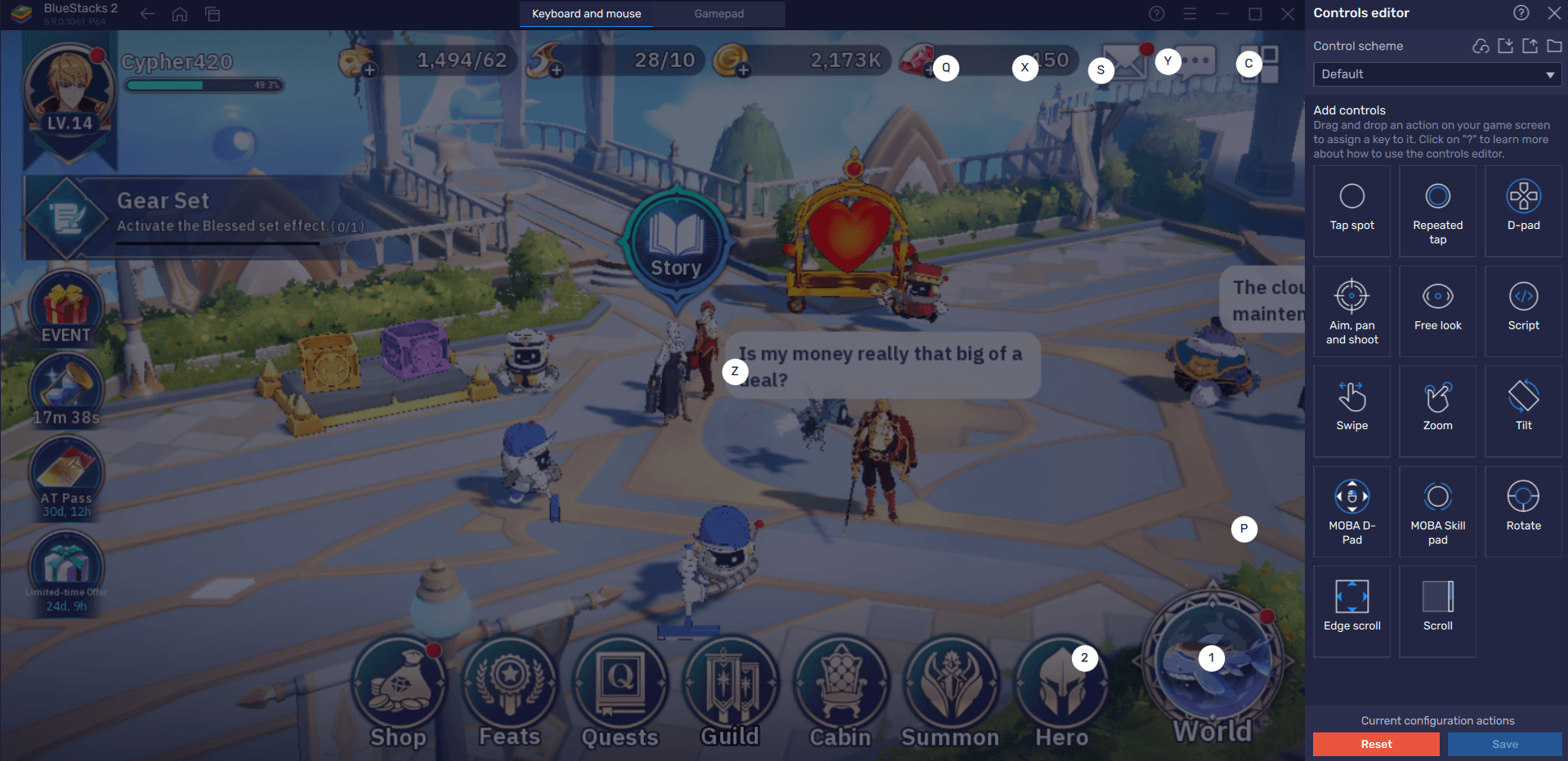 One of the best parts about the keymapping tool is the customization it offers to the players. Players can set up the spots on the game where they would usually touch on a mobile device and replicate the same touch with the keys of your keyboard. For example, let's say players want to use the active ability of their heroes on the battlefield in Argent Twilight. Players can simply bind and emulate the touch on the screen to the keys of their keyboard by going to the Keymapping tool -> Controls Editor -> Create Tap Spot -> Place it over the ability icon -> Press 1 to use your hero active ability in a fraction of second.
Eco Mode for Low RAM Usage
Argent Twilight makes use of Unreal Engine 4 to power its vivid graphics and fluid animations that you see in-game. Known to be a device killer, Unreal Engine can seriously damage your low-end device by reducing its battery performance as you will need to play the game for a long duration of hours to grind the different resources. We have the perfect solution to keep your device optimized and free up RAM for you to do multiple tasks.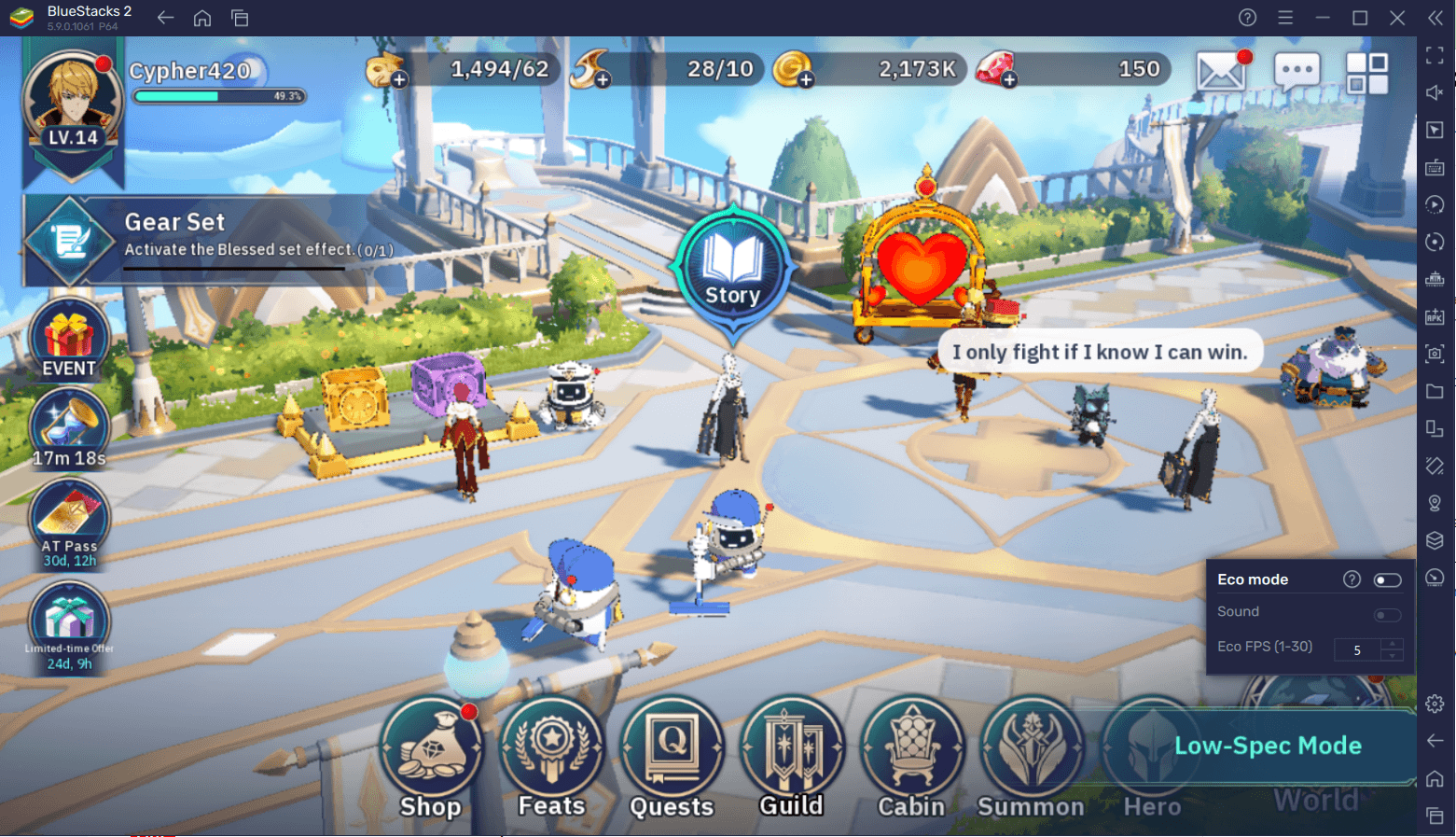 BlueStacks Eco Mode can drastically reduce the RAM required by your PC to run BlueStacks by simply reducing the frame rate of that particular instance or all instances that are running. Freeing up more RAM will automatically help your computer to assign more RAM to other tasks, directly increasing your productivity and multitasking capabilities. Players can access the Eco Mode feature by going to the right-hand side of the BlueStacks emulator and clicking on the metre looking icon. Players can also turn the Eco Mode "ON" or "OFF" depending on their need. They can also make Eco-Mode synced for all currently running instances which reduces the strain on your computer, especially during re-rolling.
Trim Memory to Reduce Memory Utilization
Trying to multitask while playing Argent Twilight? We have the perfect solution for such players – BlueStacks Trim Memory. It flushes out the excess memory occupied by BlueStacks and frees up a significant amount of memory for your PC to run other applications or games faster and in a smoother way.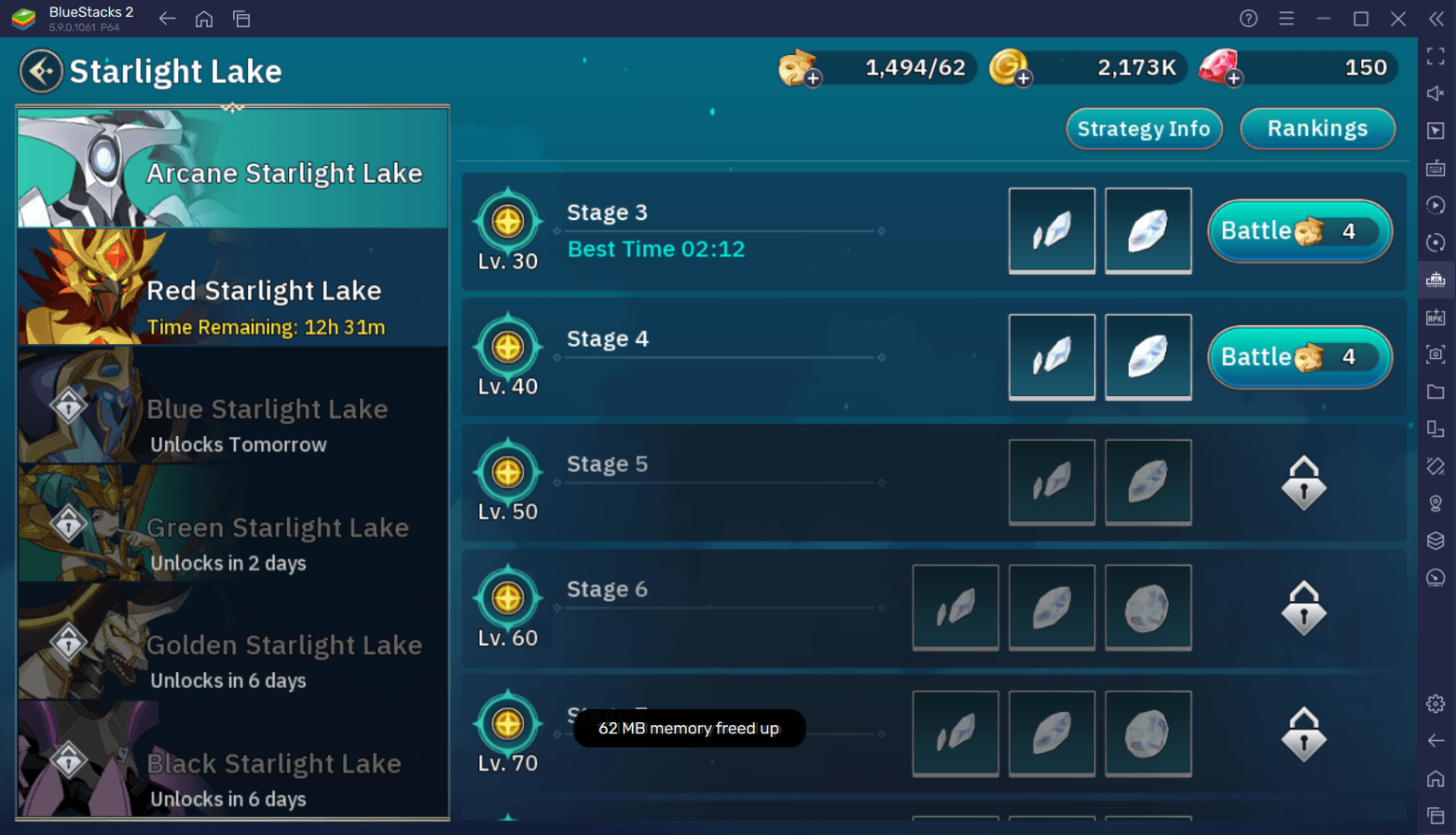 This helps your computer to use more resources for the other tasks you are doing while keeping BlueStacks running healthily. This is very beneficial if players are playing resource-heavy games like Argent Twilight which take up a lot of memory and put a strain on the RAM consumption of your computer. The Trim Memory feature can be accessed from the right-hand side of the BlueStacks emulator. Players can simply click on the tool to flush the excess memory being used.
We take pride at BlueStacks for the most optimized gameplay experience for all our games and Argent Twilight is not an exception. Players can expect an amazing gaming experience on their PC with BlueStacks using their keyboard and mouse.