Game Guides
Legend of Almia Tier List - The Best and Worst Characters in the Game (Updated May 2023)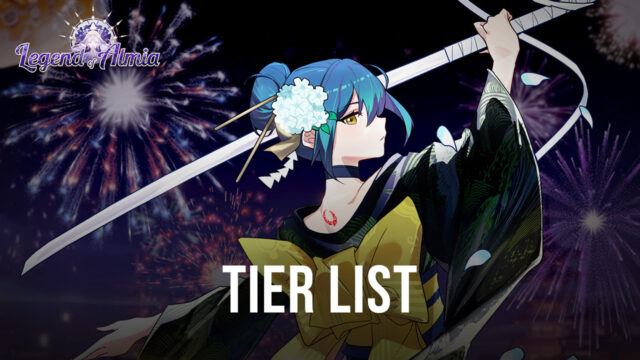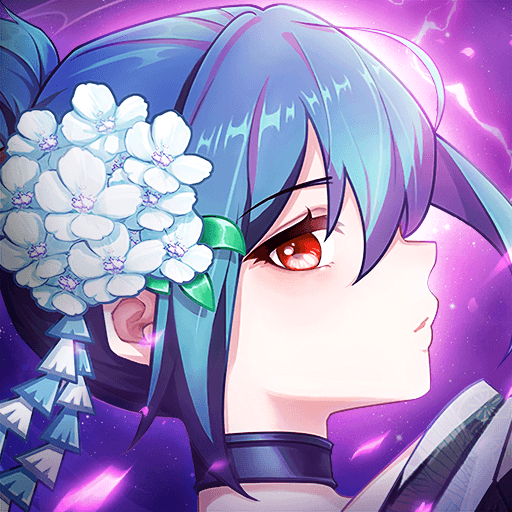 Legend of Almia is an exciting new mobile gacha RPG that has taken the gaming world by storm. With its stunning graphics, immersive gameplay, and deep roster of recruitable characters, it has quickly become one of the most popular games in its genre. If you're a fan of games like AFK Arena, you'll feel right at home in the world of Legend of Almia since, just like AFK Arena, Legend of Almia is an idle RPG, where you recruit heroes, upgrade them, and battle your way through a series of increasingly difficult challenges.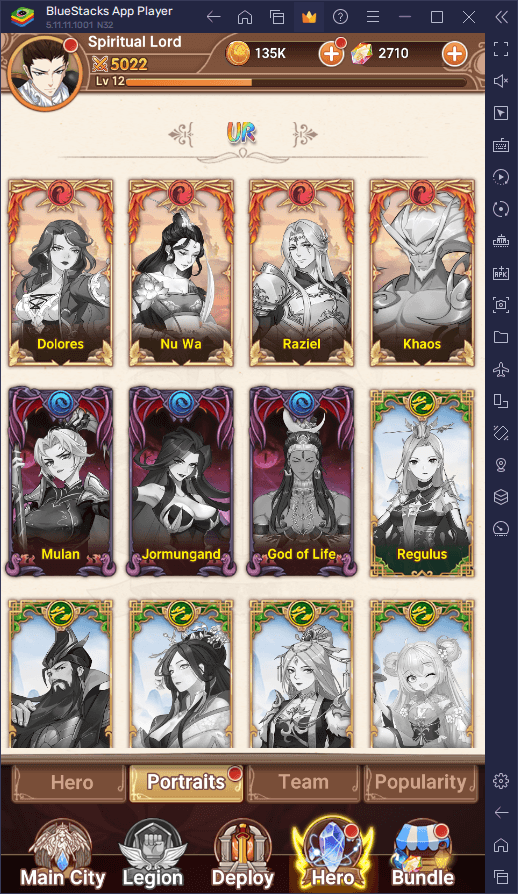 One of the key features of games like Legend of Almia is the ability to recruit and summon new characters to add to your roster. Early on in the game, summoning the best characters can give players a significant advantage and make progression much smoother. That's why having a tier list of the best characters can be incredibly useful for players who want to get a head start in the game, especially if you're thinking of rerolling in Legend of Almia. But it's not just about having the best characters, it's also about understanding why they are the best. By knowing what makes certain characters stand out, players can create their own tier lists and strategies to excel in the game.
That's where this article comes in. In this Legend of Almia tier list, we'll be ranking the best and worst characters in the game, based on a variety of factors such as stats, skills, and abilities. But we won't just be giving you a list – we'll also be providing a detailed breakdown of why each character is ranked where they are, so you can learn how to create your own tier list and make informed decisions about which characters to recruit and upgrade.
Whether you're a seasoned Legend of Almia player or a newcomer to the game, this tier list is sure to be a valuable resource in your quest for domination.
The Best Legend of Almia Tier List
Summoning systems are a staple of gacha games, and they typically involve players spending in-game currency or real money to summon new characters, weapons, or items. These systems can be very enticing for players, as they offer a chance to acquire rare and powerful units that can help them progress through the game.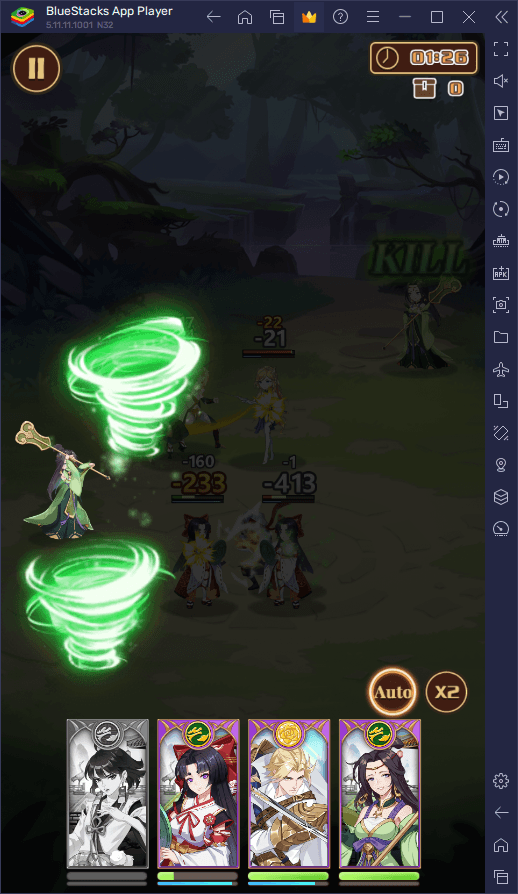 In Legend of Almia, the summoning system works in a similar way. Players can use Divinity Stones and Goddess Tears to summon new characters and add them to their collection. Each summon has a chance of yielding a variety of characters, with higher rarity units being more difficult to obtain. The game also has a pity system, where players are guaranteed to get a 5-star unit after a 20 summons.
It's no secret that obtaining top-tier units early on can be a major boon for players, and many will often reroll their accounts in order to try and get the best possible start. Rerolling in Legend of Almia involves creating a new account and using the starting currency to summon as many times as possible until the desired units are obtained. While this can be time-consuming, it can give players a significant advantage in the early stages of the game.
When it comes to pulling characters in Legend of Almia, the game offers different types of summons, which can use different currencies to pull characters. In this article, we'll be focusing only on the "Heroes Summon" banner, which has the following rates:
3-Star Hero:

50.62% Chance.
4-Star Hero:

46.13% Chance
5-Star Hero:

3.25% Chance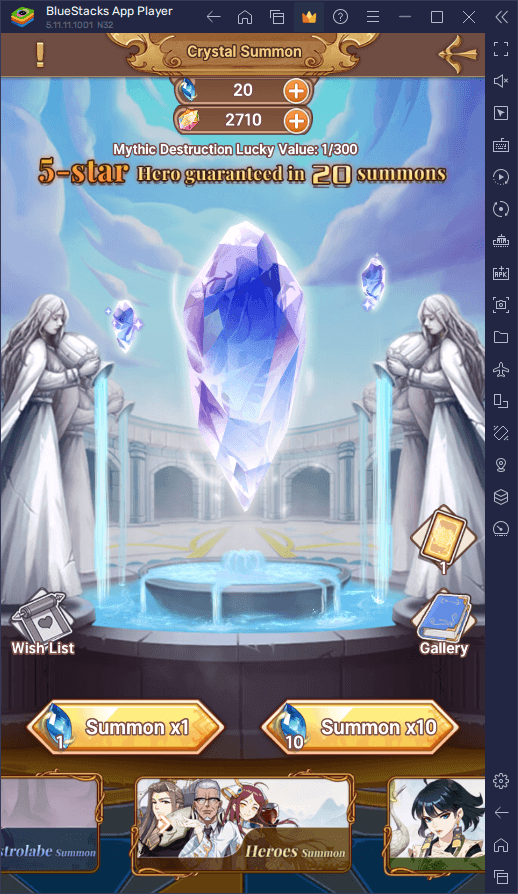 As you can see, the summoning rates in Legend of Almia are quick and simple, with no possibilities to obtain items or any other type of results. As such, rerolling is extremely straightforward, if considerably time-consuming. Nevertheless, without further ado, here's a quick overview of the tier list, organized by rarity and color.
S Tier Heroes
| | | | |
| --- | --- | --- | --- |
| Name | Rarity | Role | Faction |
| Dolores | UR | Ranger | Genesis |
| Nu Wa | UR | Sage | Genesis |
| Jormungand | UR | Mage | Doomsday |
| Khaos | UR | Warrior | Genesis |
A Tier Heroes
| | | | |
| --- | --- | --- | --- |
| Name | Rarity | Role | Faction |
| Regulus | UR | Warrior | Dragonville |
| Gaia | UR | Sage | Rose |
| Miss Lee | UR | Mage | Dragonville |
| Guan Yu | UR | Warrior | Dragonville |
B Tier Heroes
| | | | |
| --- | --- | --- | --- |
| Name | Rarity | Role | Faction |
| Boya | SSR | Sage | Dragonville |
| Niyod | SSR | Warrior | Rose |
| Wukong | SR | Warrior | Dragonville |
| Thor | SR | Tank | Rose |
C Tier Heroes
| | | | |
| --- | --- | --- | --- |
| Name | Rarity | Role | Faction |
| Mikhail | SSR | Warrior | Rose |
| Luthien | SR | Sage | Hell |
| Ne Zha | SSR | Ranger | Dragonville |
| Ramses | SR | Tank | Doomsday |
As is usual with our tier lists, this table is a short and easy rundown of the best Legend of Almia characters in the entire game. If you're rerolling in this game and want to summon the best heroes without thinking too much about it, you really can't go wrong with these characters. However, properly understanding what makes these characters good (or bad) is pivotal for your success in this game, as it will help you adapt your strategies as more characters are released, and even allows you to create your own tier lists moving on.
With that being said, let's go ahead and explore all the characters mentioned in our tier list in further detail, in the section below.
S Tier Legend of Almia Heroes
These are the best characters in the game, with exceptional abilities and power that make them capable of carrying a team with minimal assistance or setup. These are the heroes that you will want to prioritize investing resources in, as they can be the difference between success and failure in challenging content.
Dolores
A strong hero who can deal both sustained and burst damage, making her a versatile pick.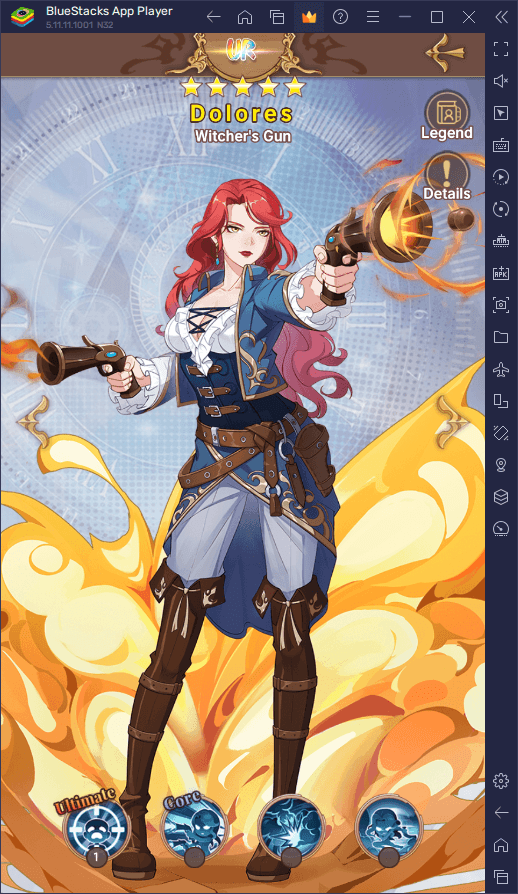 Her ability to reduce enemy attack and boost her own attack power can also be very useful in combat. Additionally, her passive skill that allows her to become stronger as the battle progresses makes her a valuable asset for prolonged battles.
Nu Wa
As one of the best healers in the game, Nu Wa is a must-have for any team that wants to survive challenging battles.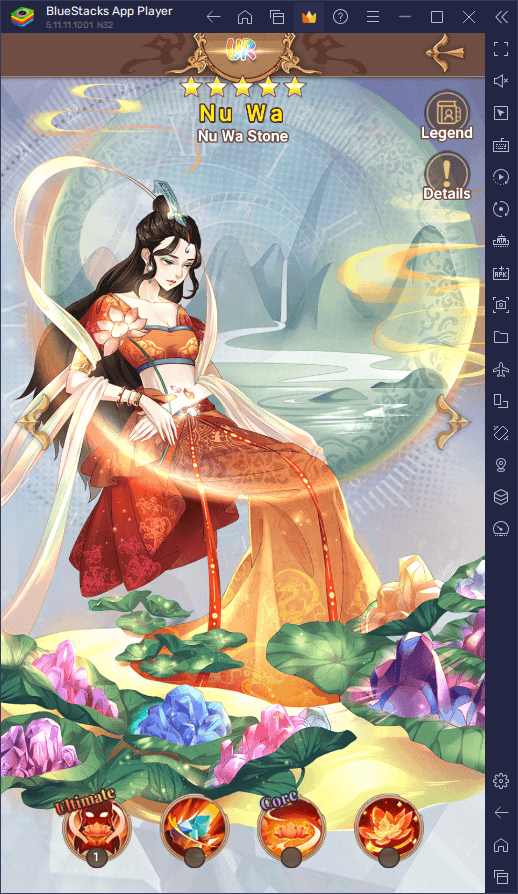 Her ability to revive dead allies and convert damage taken into healing is particularly useful, as it allows her to keep her team alive even in dire situations. Additionally, her passive skill that allows her to deal magical damage to enemies while healing her allies can help her contribute to the battle even while healing.
Jormungand
A powerful mage who can deal heavy damage in AoE while also inflicting powerful control debuffs that can immobilize enemies.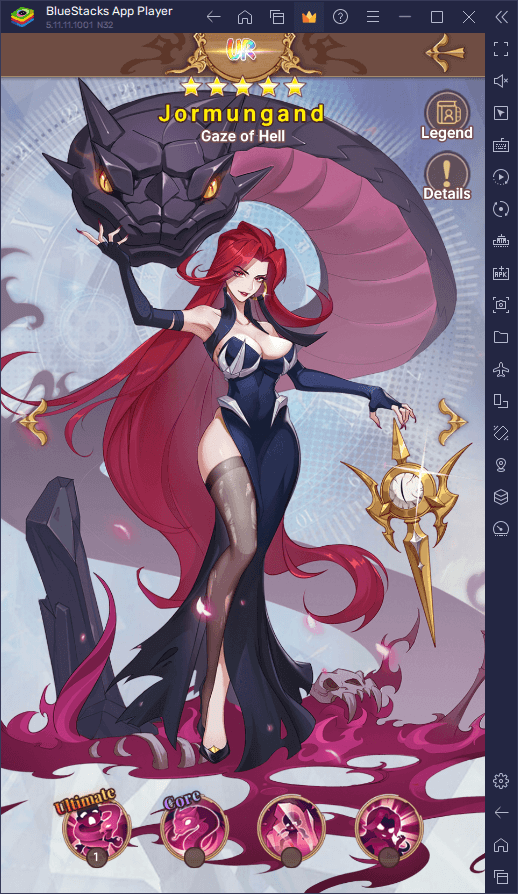 Her ability to summon sea serpents to assist her efforts in combat is particularly unique, and can be a game-changer in certain battles. Additionally, her passive skill that allows her to come back to life when she takes fatal damage is particularly useful, as it can prevent a team wipe in critical battles.
Khaos
An excellent all-around melee attacker that can deal great AoE damage, making him a great choice for clearing out groups of enemies.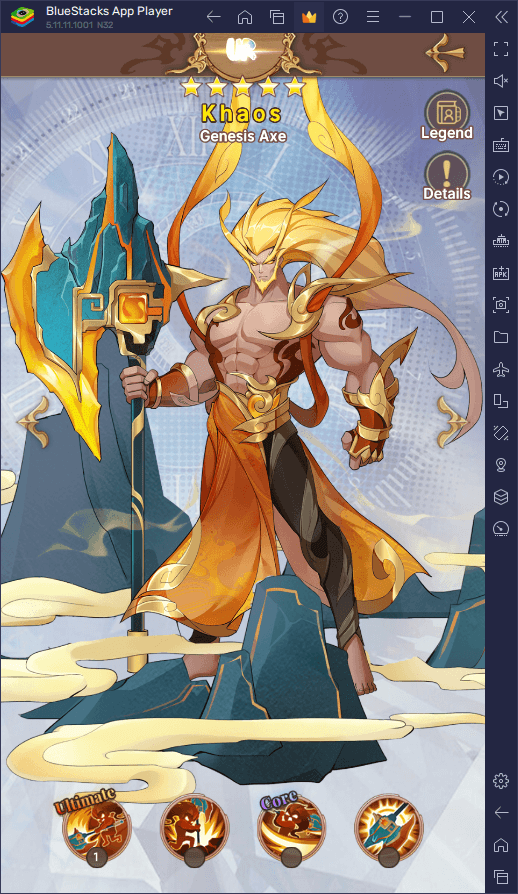 Khaos can buff the attack of the entire party and inflict AoE damage with basic attacks during the first 10 seconds of battle, which will be very useful when dealing with fodder enemies. Additionally, his passive skill that allows him to gain a 100% lifesteal buff when his HP drops under 20% can allow him to regain most of his HP, making him a formidable opponent even in difficult battles.
A Tier Legend of Almia Heroes
These heroes are almost as strong as S Tier counterparts, but may require some setting up or creating proper synergized teams in order to get the most out of them. They may be a bit more niche in their uses, but still highly effective in certain situations.
Regulus
As a heroine that combines AoE damage with crowd control effects, Regulus can be an excellent pick for handling groups of weaker enemies.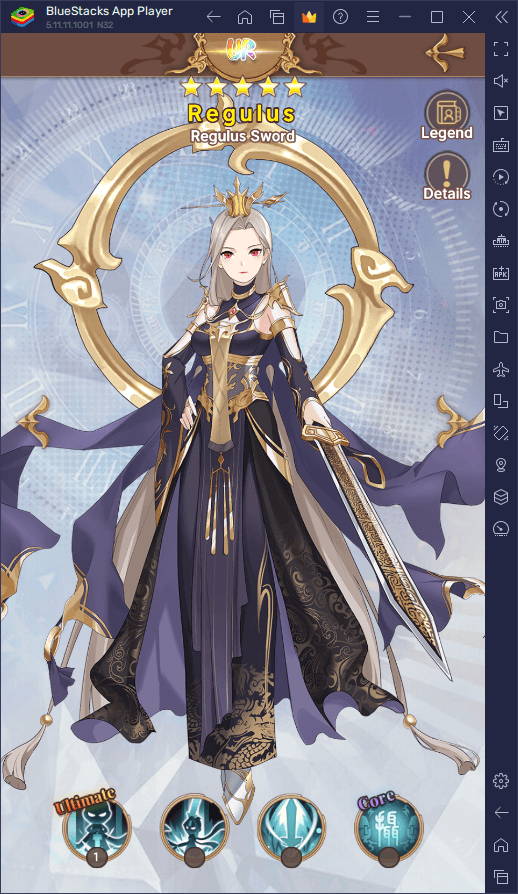 Her passive buff that inflicts additional true damage is also useful for taking down tougher foes. Regulus can be especially effective when paired with other heroes that can help to keep enemies grouped together or slowed down, making it easier for her to land his area attacks and control effects.
Gaia
A strong healer is always a valuable asset in any party, and Gaia is no exception.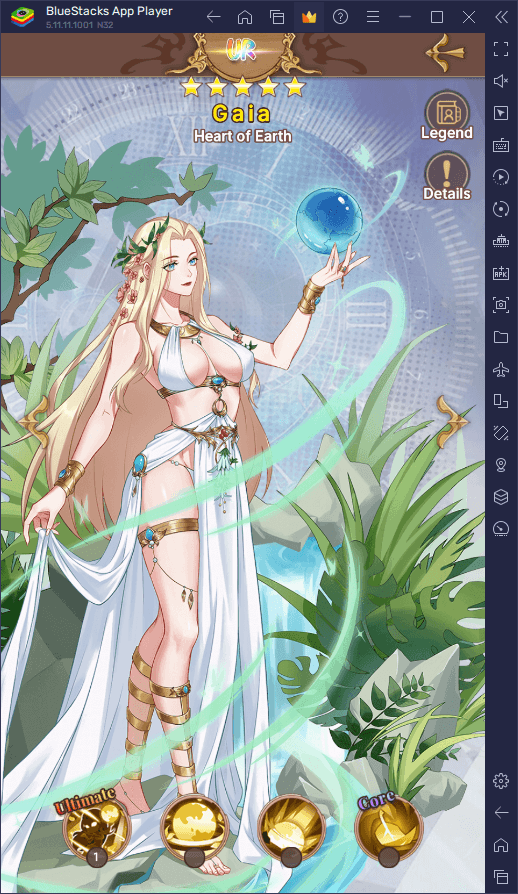 Her ability to restore large amounts of health and provide shield effects can help to keep the party alive through even the toughest battles. Additionally, her passive homing projectiles can provide additional damage and crowd control, making her an even more versatile hero.
Miss Lee
With her powerful AoE damage, Miss Lee can make quick work of weaker enemies, which can be especially helpful in stages with lots of smaller foes.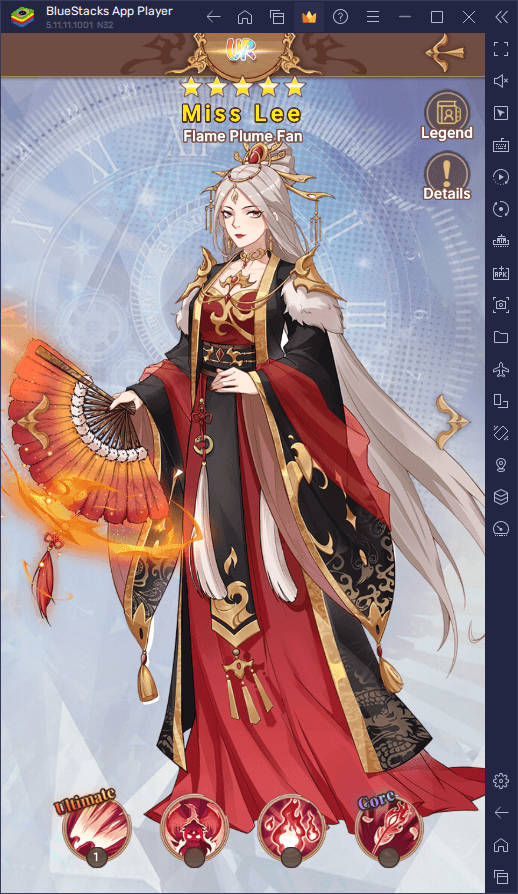 Her passive flame effect also adds a ticking damage source that can whittle down enemies over time, even after Miss Lee has been defeated. And with her feather status, Miss Lee can be a real nuisance for enemies to deal with, as they'll need to focus on her once again to prevent her from returning to the battle at full strength.
Guan Yu
Yu is a hero with a unique playstyle, as his Azure Dragon Marks and ultimate ability combine for some devastating burst damage potential.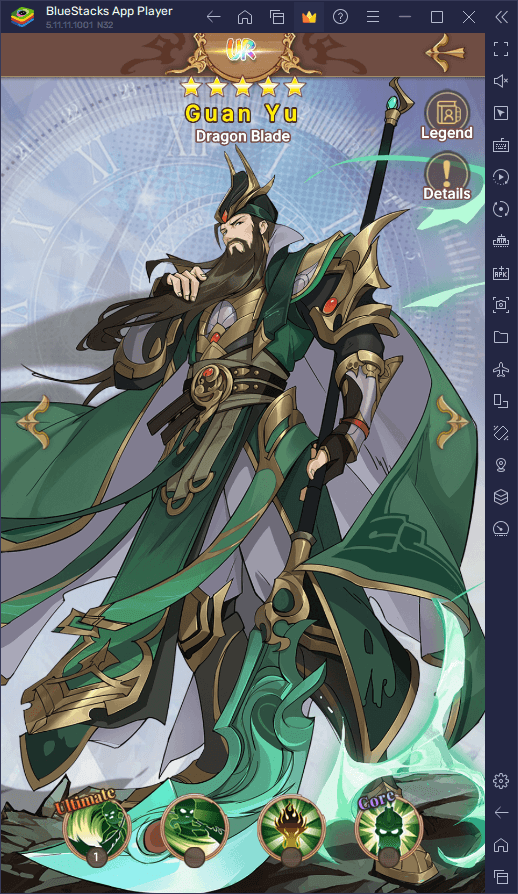 Players will need to use his basic attacks and other skills strategically to build up these marks, but the payoff can be well worth it when the ultimate is unleashed. Guan Yu's sustained damage is nothing to scoff at either, and his versatility as a melee fighter can make him a good pick for a variety of situations.
B Tier Legend of Almia Heroes
These are the standard average heroes that you'll come across commonly when pulling from the gacha. They are neither good nor bad, but you'll want to replace them as soon as you get anything better. These heroes can still be useful in the early stages of the game, but may not have the power or versatility of higher tier heroes.
Boya
A hero that brings a unique utility to the game, allowing him to banish enemies with the highest attack stat, making them untargetable and unable to attack. This is especially useful in disrupting enemy formations and buying time for your team to take down other enemies.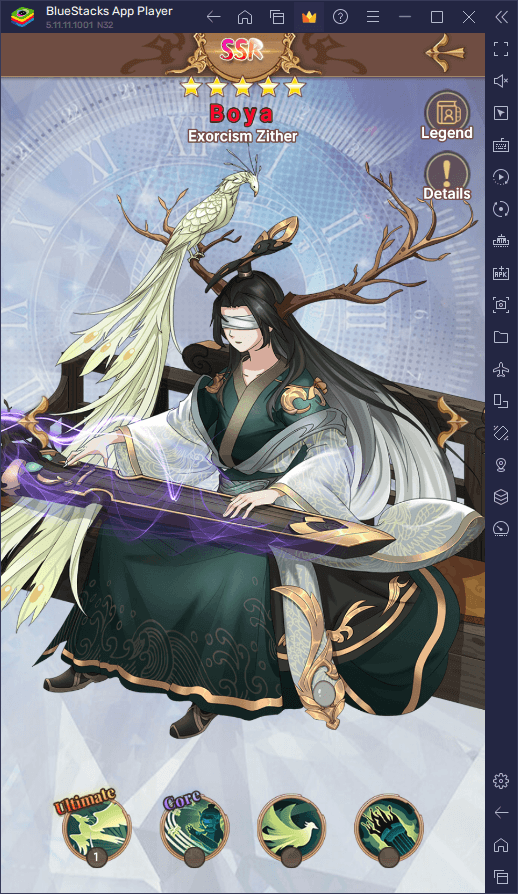 Furthermore, his energy-stealing ability can prevent enemies from using their ultimates, giving your team more breathing room in battle.
Niyod
A reliable hero that can dispel negative effects while boosting his attack and rendering himself immune to control effects with his ultimate. Additionally, his ultimate also grants him powerful lifesteal effects, allowing him to stay in the fight for longer.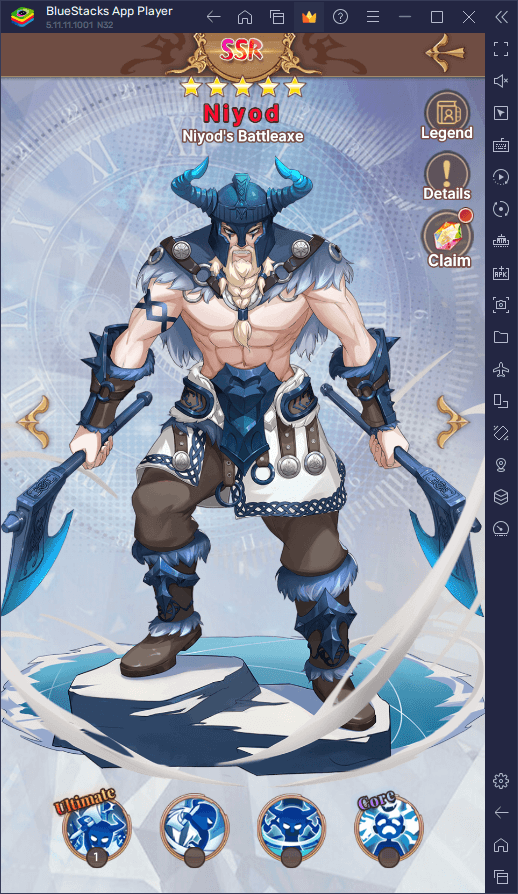 Niyod's playstyle revolves around dealing high damage at the cost of his own HP, making him a formidable force on the battlefield.
Wukong
Despite being a low rarity hero, he offers solid damage and powerful AoE control effects. He can disable enemies and leave them open to further attacks, while also having a chance to restore his own HP whenever he takes damage.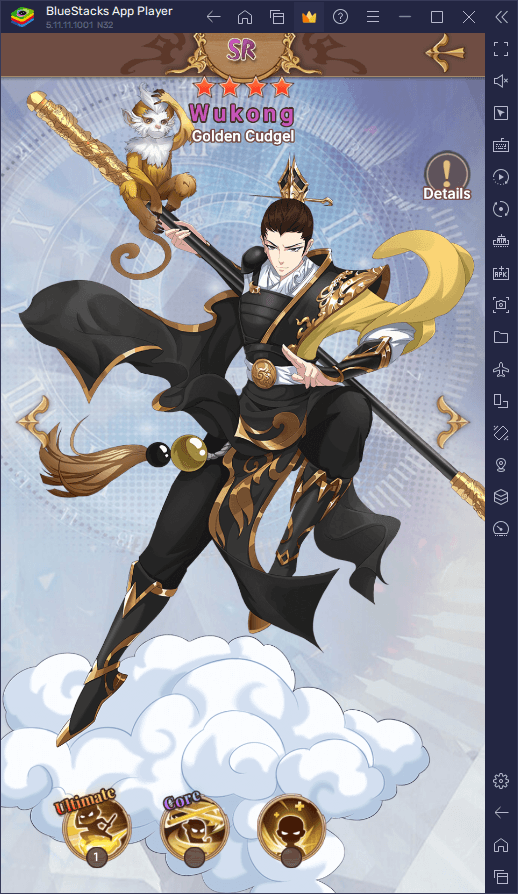 Wukong can be a good choice for those looking to build a well-rounded team, as he can fill multiple roles. Not to mention that, given his low rarity, it's likely that he'll be one of the first champions that you unlock in Legend of Almia, especially if you're rerolling. Nevertheless, don't let his rarity fool you, Wukong is a catch if you need a solid hero to round out your team.
Thor
Thor is a decent frontline fighter that can deal AoE damage with his powerful hammer. He excels when fighting against multiple targets, as his lightning armor increases his defense and reflects damage back to the attackers.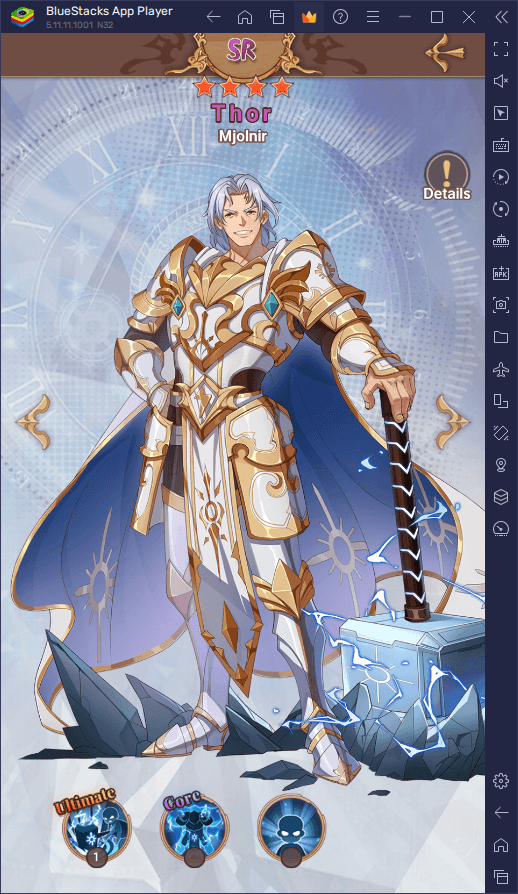 Thor can be a solid choice for those looking for a tanky hero that can dish out decent damage and survive longer in fights.
C Tier Legend of Almia Heroes
These are the worst characters in the game, with limited abilities and low overall power. This tier exists to illustrate the heroes that you should avoid at any costs, as they will not be useful in any meaningful way and will only hinder your progress.
Mikhail
Despite being an SSR hero, Mikhail's kit is quite lackluster. While his basic attack and skills deal decent damage, they don't offer any unique effects or strategies to aid his team. The only standout skill he has is his ultimate, which deals heavy AoE damage to enemies.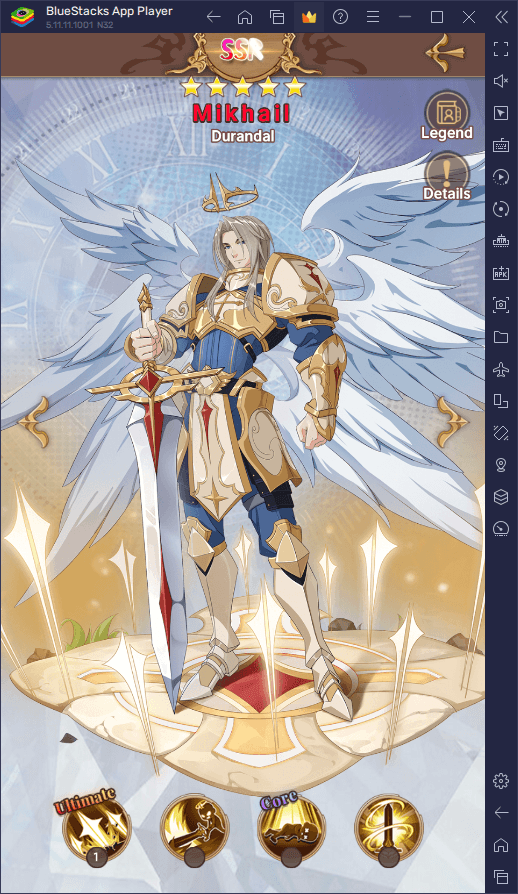 However, his passive that increases his crit rate and damage for every fallen ally is a double-edged sword, as it requires the player to sacrifice their allies to boost Mikhail's power, which is not an ideal strategy in most cases.
Luthien
Luthien has decent skills that allow her to deal damage to enemies while also providing some crowd control effects. However, her damage output is quite low compared to other heroes in her rarity, making her underwhelming overall.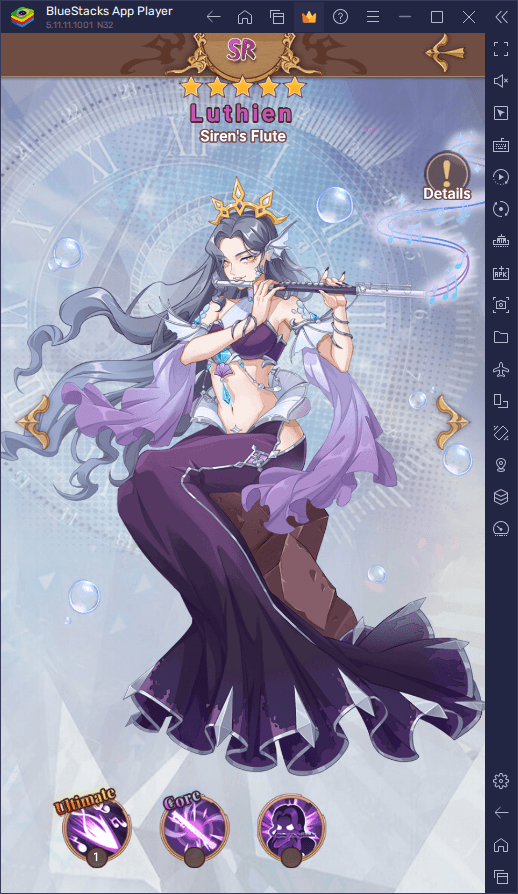 Her ultimate is a bit unreliable, as it targets random enemies, making it difficult to use effectively during crucial moments. While Luthien has some utility in battle, she doesn't excel in any particular role, making her a less desirable choice for most teams.
Ne Zha
Ne Zha has a few standout skills that allow him to deal heavy damage to enemies, but his overall kit is a bit underwhelming. While his ultimate can deal massive damage to enemies, his passive that summons dragon minions to aid in combat is not very effective in most situations.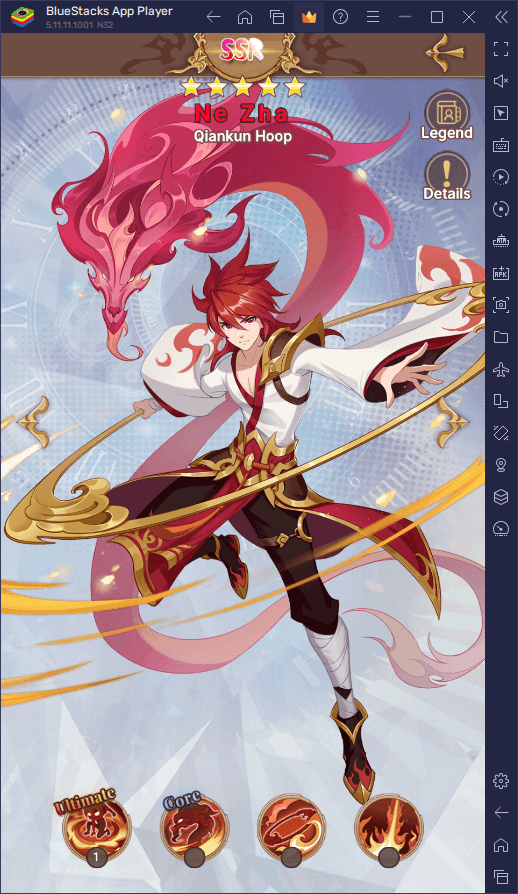 His other passive that increases his attack and crit chance every 3 seconds is also lackluster, as it takes too long to have a significant impact on the battle. Moreover, his ability to inflict burning debuffs only when enemies attack him is not very reliable.
Ramses
Ramses has decent skills that allow him to deal heavy damage to enemies while also restoring his own health. He also has a passive that inflicts AoE damage every few seconds, making him somewhat useful in dealing with multiple targets.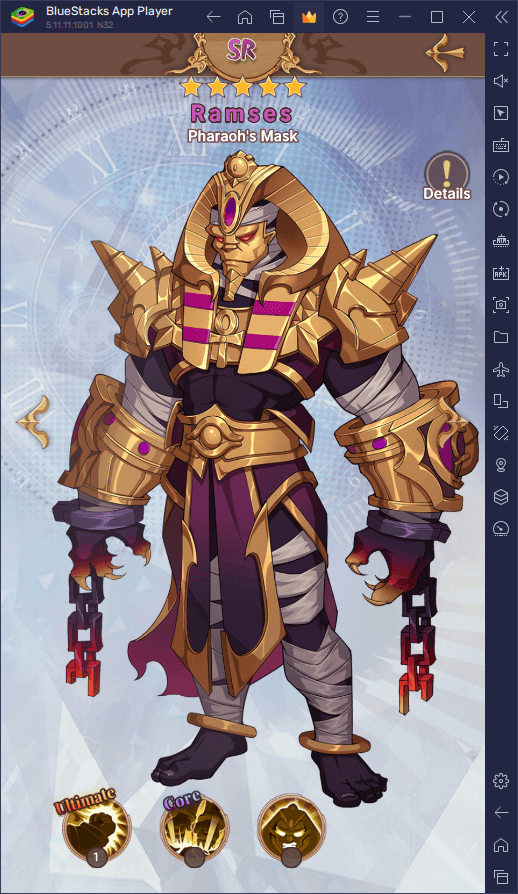 However, his low stats limit his potential, as he is an SR hero and doesn't have as high stats as other champions. Ramses' skills are useful, but he doesn't offer any unique effects or strategies to aid his team, making him less desirable compared to other heroes in his rarity.
And with that, this guide has provided you with valuable information on the best heroes to use in Legend of Almia. By breaking down the characters into tiers based on their strengths, weaknesses, and overall usefulness, you can now make informed decisions when building your team. Whether you're a seasoned player or just starting out, knowing what traits to look for and which to avoid will help you create your own tier lists as the game evolves with the addition of new characters. With this knowledge, you'll be able to optimize your team and take on even the toughest challenges that Legend of Almia has to offer.