Game Guides
Beginner's Guide for Lost in Paradise: Waifu Connect – Collect Your Favorite Waifus in Record Time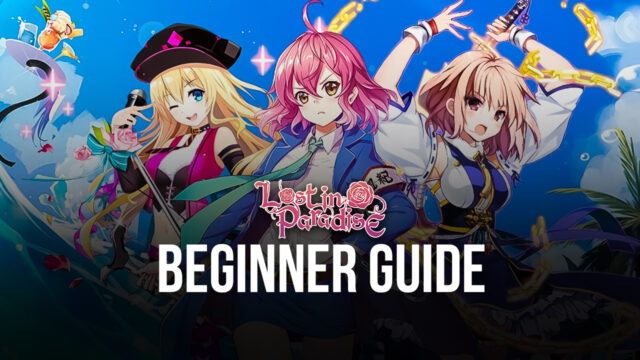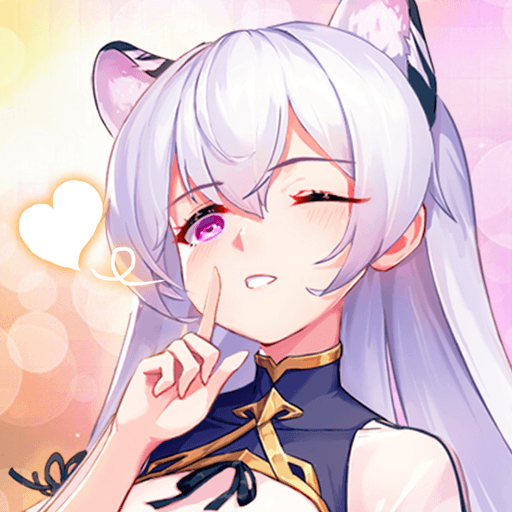 Gacha games, despite featuring most of the same beats as others within the genre, often have one main distinguishing factor that helps them stand out among the rest, their character rosters. And when it comes to games like Lost in Paradise: Waifu Connect, this is sometimes the only unique aspect that they have to offer, as it's main draw is to unlock and interact with the multitude of different "waifu" characters in the game. It's easy to think that we'd be exaggerating when we say it, but the game DOES have "waifu" in its title, so players who download and play this game will know exactly what they're getting into.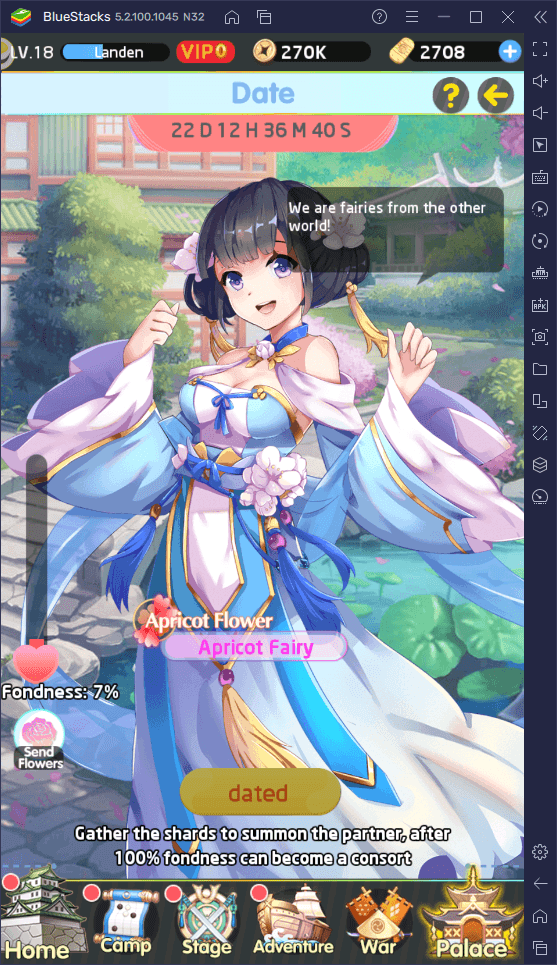 With that being said, Lost in Paradise is, first and foremost, a gacha RPG, but with a heavy emphasis on character interactions. Though the game hardly features any kind of compelling or engaging narrative, its main forte lies in the way the players can interact with the multitude of cute characters that they can unlock from the gacha, often to the point where they can go on dates or spend time together—whenever they're not out kicking butt, that is.
However, despite its simplistic approach to its gameplay, Lost in Paradise: Waifu Connect is a surprisingly perplexing game that thrusts you face first into the action without holding your hand too much. This, coupled with the fact that the UI has a million different buttons for all the different gameplay features, which only increase in number as you progress through the game, makes it quite difficult to find your bearings in Lost in Paradise.
With that being said, we've created this beginner's guide with some basic tips and tricks that, hopefully, can help to get you started on the right track.
Follow the Red Dots and You'll Be OK
As we mentioned just now, the UI in Lost in Paradise is a cluttered mess with a bunch of buttons and interactable objects, and the tutorial doesn't do a very good job of introducing them. However, if you're experienced in playing other gacha RPGs, most of these features will be familiar to you, though you won't really know exactly what each function does until you take a closer look.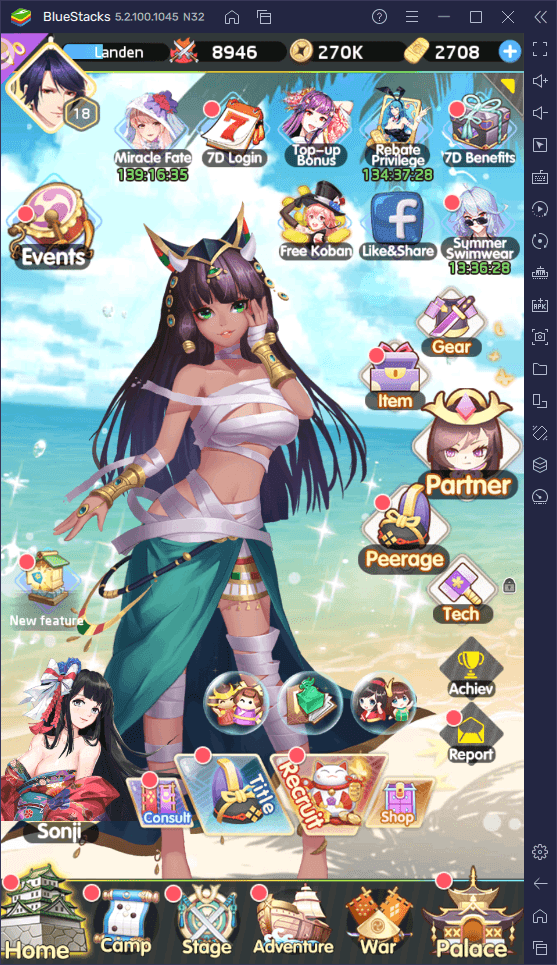 While the UI can take a bit of time to get used to, there's a good general rule of thumb that you can keep in mind to have an easier time: If there's a red dot on an icon, it means you can either get some freebies or that there's an upgrade available in the corresponding menu. Either way, you have lots to gain from exploring these red dots, and you should always go out of your way to do so.
Listen to Your Waifu's Requests
As you're playing and completing stages, you'll often be prompted by your waifus to visit another section of the game with them. It's a good idea to always listen to their requests since this usually leads to unlocking new features and aspects, especially in the beginning of the game where there are still lots of things to discover. At the very least, by going to your waifus when they ask for you, you'll likely get some freebies or awesome rewards, so it's often worth going out of your way whenever your characters reach out.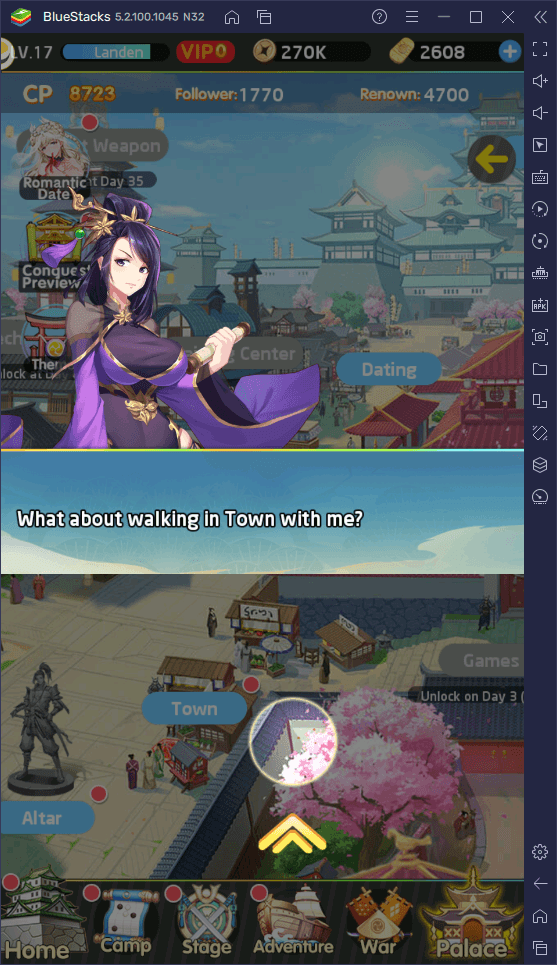 If you Ever Feel Lost, Consult With Sonji
As we mentioned in our first point, Lost in Paradise dumps you into the game without much guidance, and aside from the red dots on the UI that indicates there is something of note in a specific menu, you really won't know what to do at first. Luckily, you get assigned your own waifu assistant, Sonji, at the beginning of the game to guide you along the way.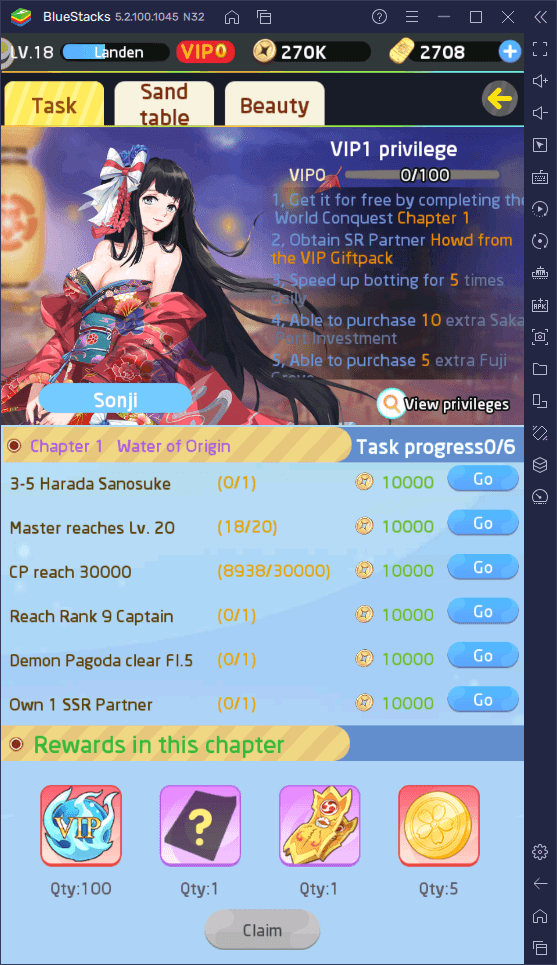 By clicking on her portrait in the main menu, Sonji will give you a list of tasks that you must complete in order to progress. And as you continue these tasks, not only will you get further into the "story" of the game, but you'll also unlock new features and upgrades as you go along, which in turn will add more stuff on your plate for you to sink your teeth into. This means that Sonji's guidance will only get more important as you progress, so check in with her often!
Upgrade Your Waifus to Make Them Even Stronger
Your waifus are already pretty strong when you first unlock them. However, their strength when you add them to your team is nothing compared to the heights of power they can reach when you upgrade them.
You can check the status of your waifus at any time in the Camp menu by clicking on the corresponding button on the bottom left. In this screen, you can click on any of your character's portraits to view their gear, as well as to upgrade their capabilities in many ways. By using different types of currencies, you can star-up, advance, promote, or rebirth your characters, with each of these aspects upgrading the corresponding character's stats permanently.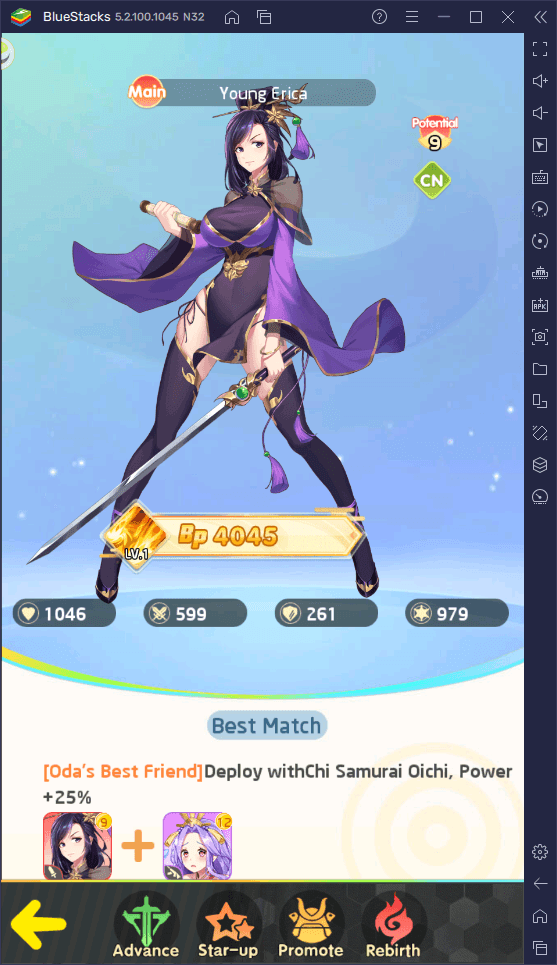 Similarly, outside of the upgrade menu, you can also equip your waifus with many different pieces of gear, which will also help to give them an extra boost in combat. To this end, make sure to not only keep their stats upgraded as much as possible, but also to outfit them with the best gear at your disposal at all times.
Remember to Use Your Free Daily Summonings
If you're playing to beat the missions in Lost in Paradise and progress in the main campaign, then you're going to need all the help you can get. Luckily, this game does a good job of rewarding you with many daily freebies, including a couple of free summonings.
You should always go out of your way to claim these summonings as they're a good way to fortify your roster with new characters and powerful waifus. Just remember to upgrade the ones you're planning on taking into combat—even if they're some of the strongest characters in the game, you still need to upgrade them properly to unleash their potential.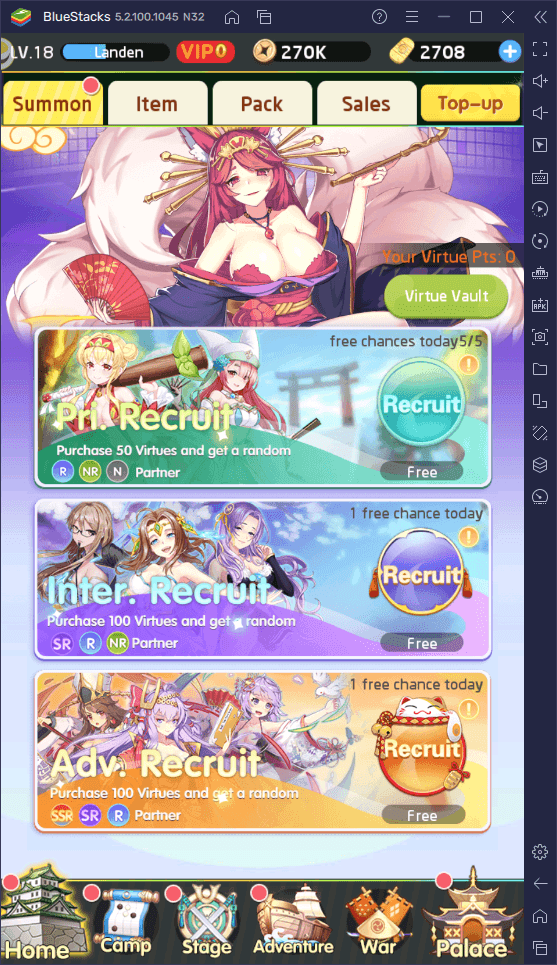 And that's it for our beginner's guide for Lost in Paradise: Waifu Connect. The bottom line is, as complex and convoluted as this game may seem at first, it gets significantly easier once you get into it. Just remember to consult with Sonji often and complete her tasks, as well as to listen to your waifus whenever they request your aid.