Game Guides
Mafia World: Bloody War on PC – How to Develop Your Crime Empire Using Our BlueStacks Tools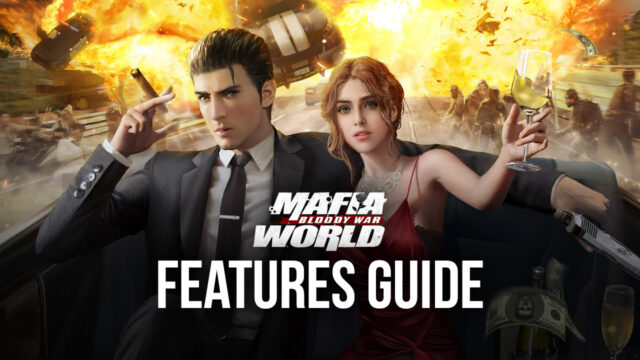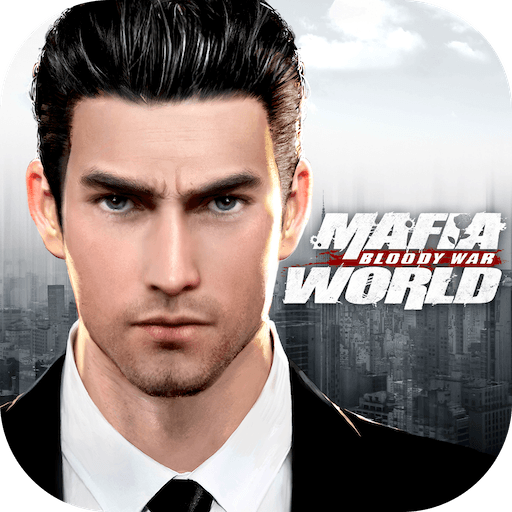 Building a crime empire takes a lot of work, especially if you've just taken up the mantle of Godfather and must establish your power and influence from the ground up, like in the new Mafia World: Bloody War. This new mobile strategy game in the Mafia franchise has us take the role of a mafia boss after the disappearance of the previous Godfather, and it's our duty to fortify our position within the criminal underground, defeating other families that stand in your way, and thriving as the strongest group in SinCity.
However, despite being the legitimate heir to the crime throne of SinCity, you'll have many obstacles standing in your way to dominance, for which you'll need to prepare yourself thoroughly. Luckily, you're never alone in this struggle as you'll always have BlueStacks to support your efforts. And by playing Mafia World: Bloody War on PC with BlueStacks, you'll have access to a wide variety of tools and features to help streamline your path to victory.
In this article, we're going to briefly show you how to use our BlueStacks tools to help improve your experience with Mafia World: Bloody War.
Manage and Develop Your Crime Empire With Keyboard Shortcuts
As a strategy conquest game, most of the gameplay in Mafia World takes place through menus and a wide variety of screens. And while this game isn't very complex in terms of execution, you'll spend most of your time going back and forth through these screens just to issue commands and orders, and have your henchmen carry out your will throughout the city's crime underworld.
Whether you're visiting your facilities, training new troops, making significant story decisions, or simply unleashing all-out war on your enemies, all of these and much more are achieved through a variety of menus. Luckily, if you're playing Mafia World on PC with BlueStacks, you'll get access to the Keymapping Tool, a feature that lets you create customizable and versatile control schemes for any mobile game, using your computer peripherals.
For this game, this means that you can effectively control most of the action and access all the important menus, simply by pressing the corresponding buttons on your keyboard, instead of having to manually click everywhere. And the best part is that creating your control schemes is quite simple and takes only a few seconds of your time.
To access the Keymapping Tool, you simply must press Ctrl + Shift + A while in-game. This will open the advanced key editor, a screen where you can check out your current bindings and controls, modify them, and even add new ones. To modify existing controls, you simply need to click on them and then press the button you wish to assign to the corresponding feature. You can also change the shortcuts' positions by dragging them around the screen. And lastly, you can add new shortcuts by dragging the desired functions on the panel to the right, and placing it where you want on the screen. Just remember to give it a shortcut afterward, otherwise, it won't work.
Once you're done setting up your controls, just click on "Save changes" on the bottom right and you're set to start gaming using your mouse and keyboard.
Develop Multiple Mafia Empires at the Same Time
Despite you being the leader of your own crime family, it'll take much more than just your own efforts if you want to survive in SinCity, which is why you'll always want to join an active alliance to help bolster your efforts and watch your back, especially when you're offline.
Finding an alliance in Mafia World is easy. Finding an active alliance with committed players that are willing to stick around and help out is a whole different matter. But what if you didn't have to rely on other players for aid? What if the only thing you needed in order to establish your very own empire is your own two hands? Well, with BlueStacks, you can easily become a one-person army using the Instance Manager, a tool that lets you create multiple instances of BlueStacks for any purposes, including playing several games at the same time and easily switching between them, or even accessing the same game on multiple accounts simultaneously.
To access the Instance Manager, you can simply press Ctrl + Shift + 8 at any moment. In this new screen, you can check out your list of instances, and also create new ones, modify existing ones, or even clone them. To create an instance, simply click on the "+ Instance" button on the lower left and follow the instructions on the screen. Once you're done, your new instance should show up on the list, after which you can launch it by clicking on the "Start" button beside it.
Once you link a Google Account to your new instance, you can download and install Mafia World: Bloody War on it, and use it to access the game alongside your main account. You can do this for as many instances as your PC can handle, and on each of them, you'll have a full-fledged crime family at your disposal, and you can easily switch between all your different accounts simply by minimizing and maximizing your BlueStacks instances, without ever having to relog or switch accounts manually. Afterward, all that's left is to create an alliance using your several accounts and become a one-person army.
BlueStacks gives you all the tools you'll ever need to succeed in Mafia World: Bloody War on PC, and installing it is as easy as it can get, and takes only a few minutes of your time. Feel free to check it out and let us know what you think in the comments below!