Game Guides
Marvel Duel on PC – How to Install Netease's Latest CCG on Your Computer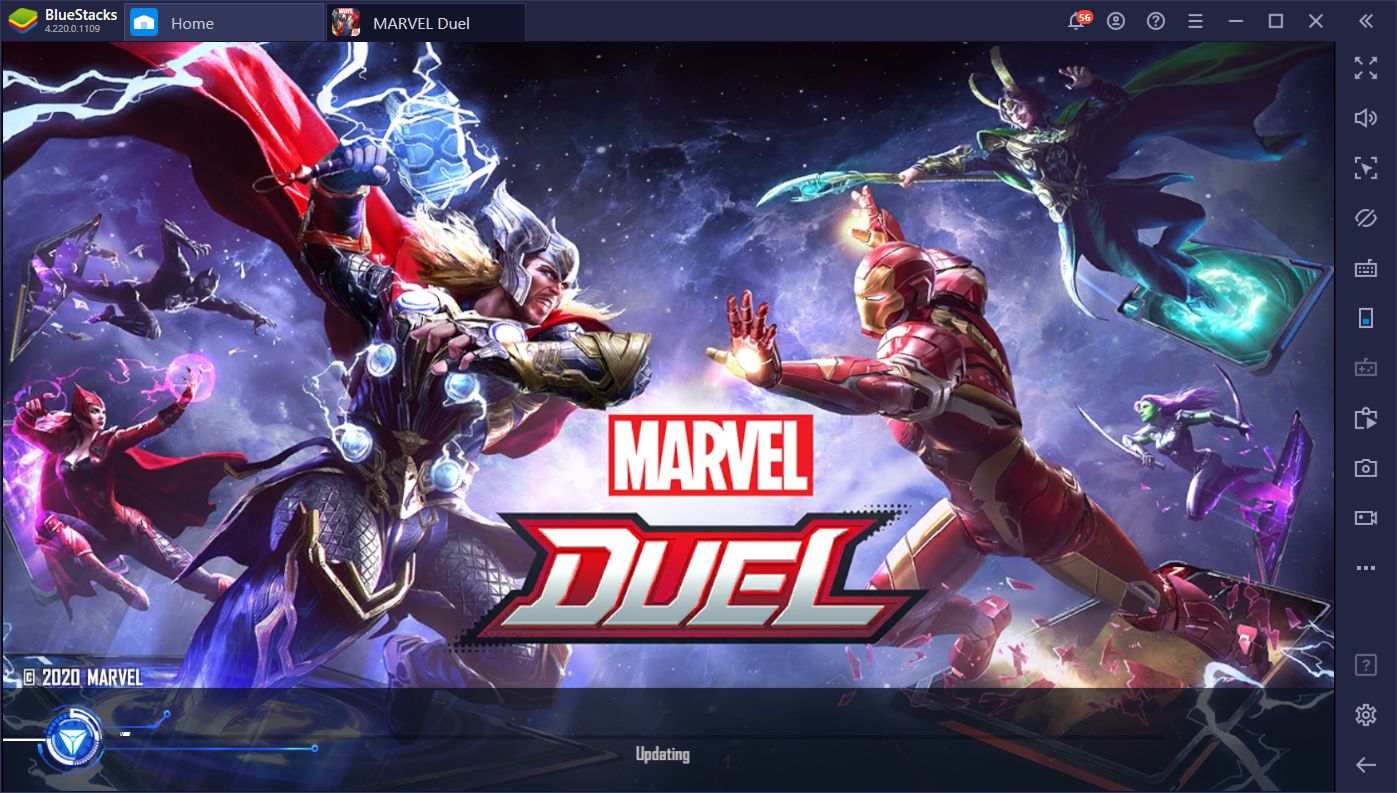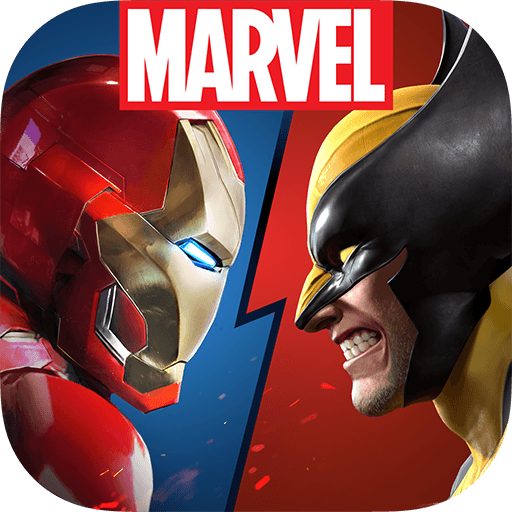 Netease's latest game is a foray into the CCG genre, based on the characters and stories in the Marvel universe. The aptly-named Marvel Duel allows players to collect cards based on their favorite Marvel comic book characters and create decks to battle against the CPU or other users.
This concept is not unique at all since some of the most popular mobile games are actually CCGs. However, while the general medium is similar across all of these titles, each of them offers unique mechanics to spice up the gameplay, and Marvel Duel is no exception. In fact, MD is one of the most innovative CCGs we've seen in recent times, featuring a whole new card purchasing system, a randomized combat targeting mechanic, and a focus on personal team building rather than countering specific enemies' tactics.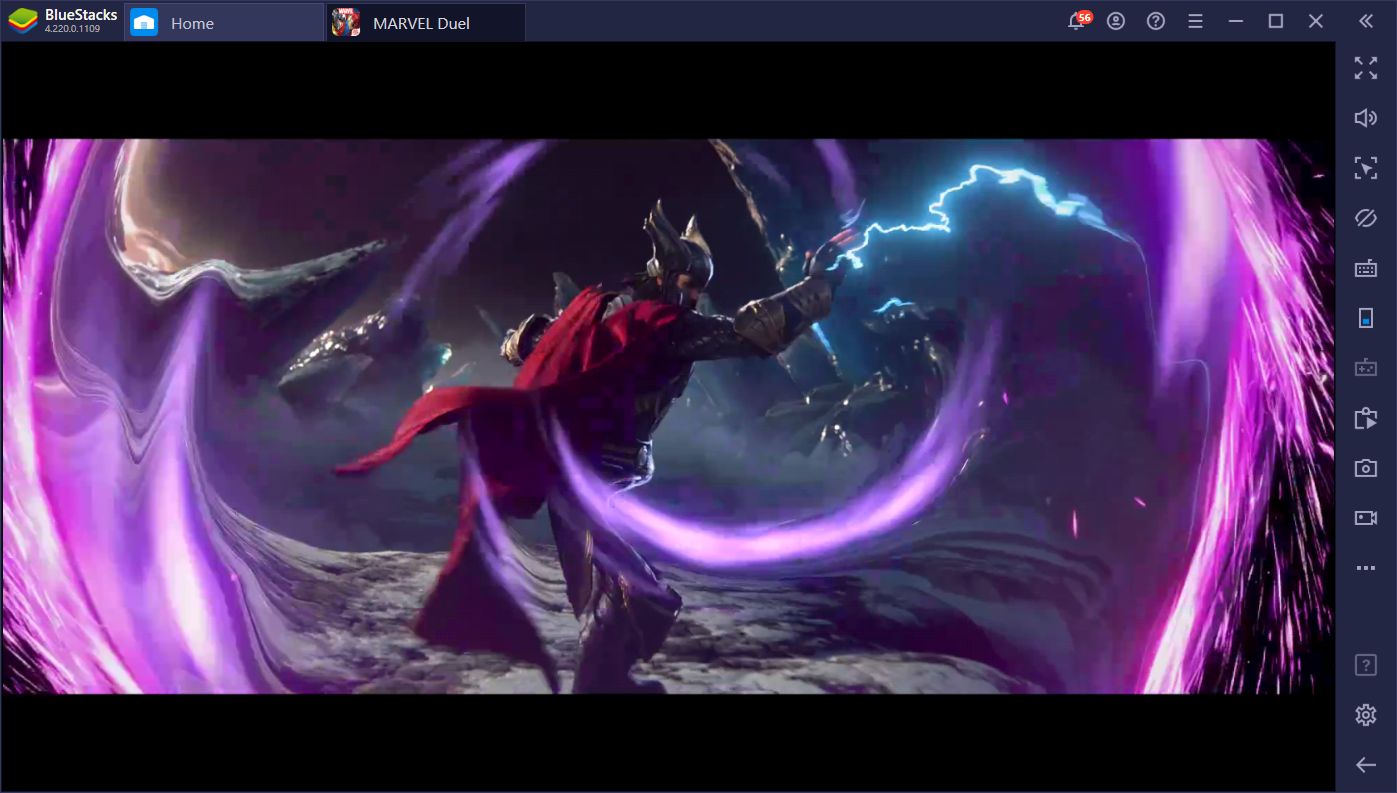 The battles in Marvel Duel often start very slow, like in similar games. However, before long, you'll have a battlefield of summoned characters, fully-decked out with equipment, and with synergies to help build each other up when certain conditions are met. This game is really out there when it comes to unique mechanics, so we've written a beginner's guide to help get you started.
However, today we wanted to talk to you about how to install and enjoy Marvel Duel on PC, with all the perks and benefits that come from gaming on your computer. This is easily-achieved through BlueStacks, our powerful Android emulator that can, with just a few clicks, download and play any mobile game on your PC.
How to Play Marvel Duel on PC
Installing and playing your favorite mobile games on BlueStacks is quite straightforward and takes only a few minutes. Here's a step-by-step guide on how to set up Marvel Duel on PC:
Download and Install the latest version of BlueStacks from our website. Run the installer and wait until it finishes.
On the BlueStacks home screen, use the search bar to look for Marvel Duel on our App Center.
Click on the game's picture in the results screen and install it like you would any other mobile game.
To launch it, click on the game's icon in the home screen after the installation is finished.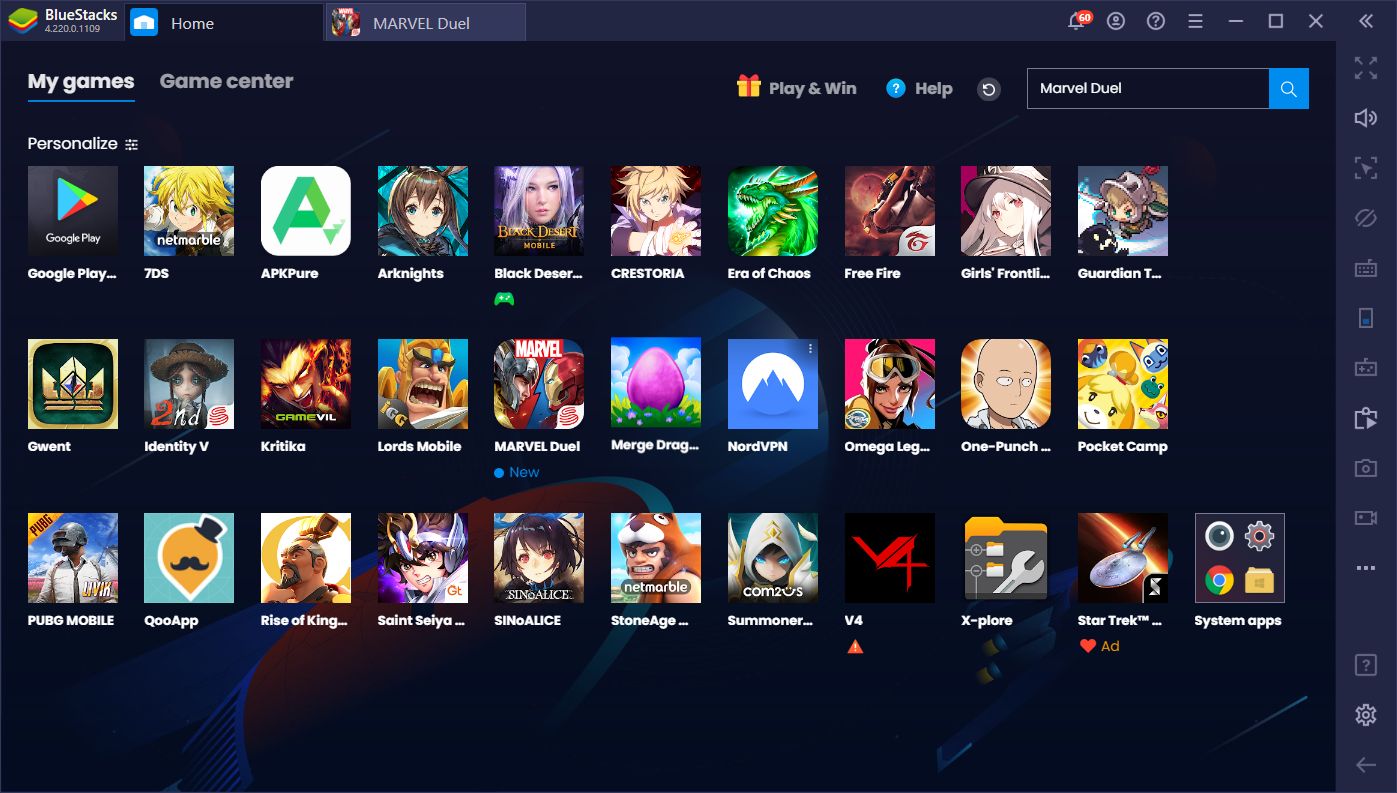 Alternate Installation Method
Now, this process is really easy. However, in the case of Marvel Duel, it may happen that you don't see the game on the results screen, or that you get the dreaded "This app is incompatible with all your devices" error message. If the latter happens, you can easily overcome this restriction by installing the game directly via an APK. To do this, follow these simple steps:
Search for the game's APK on the internet; a quick Google search will do the trick.
On the BlueStacks home screen, click on the icon beside "Personalize" and then on "Install APK".
Browse to where you downloaded the APK file and select it.
After a few seconds, you'll see that the app has been installed and its icon is available on the home screen. Click on it to launch the game and start enjoying Marvel Duel on PC.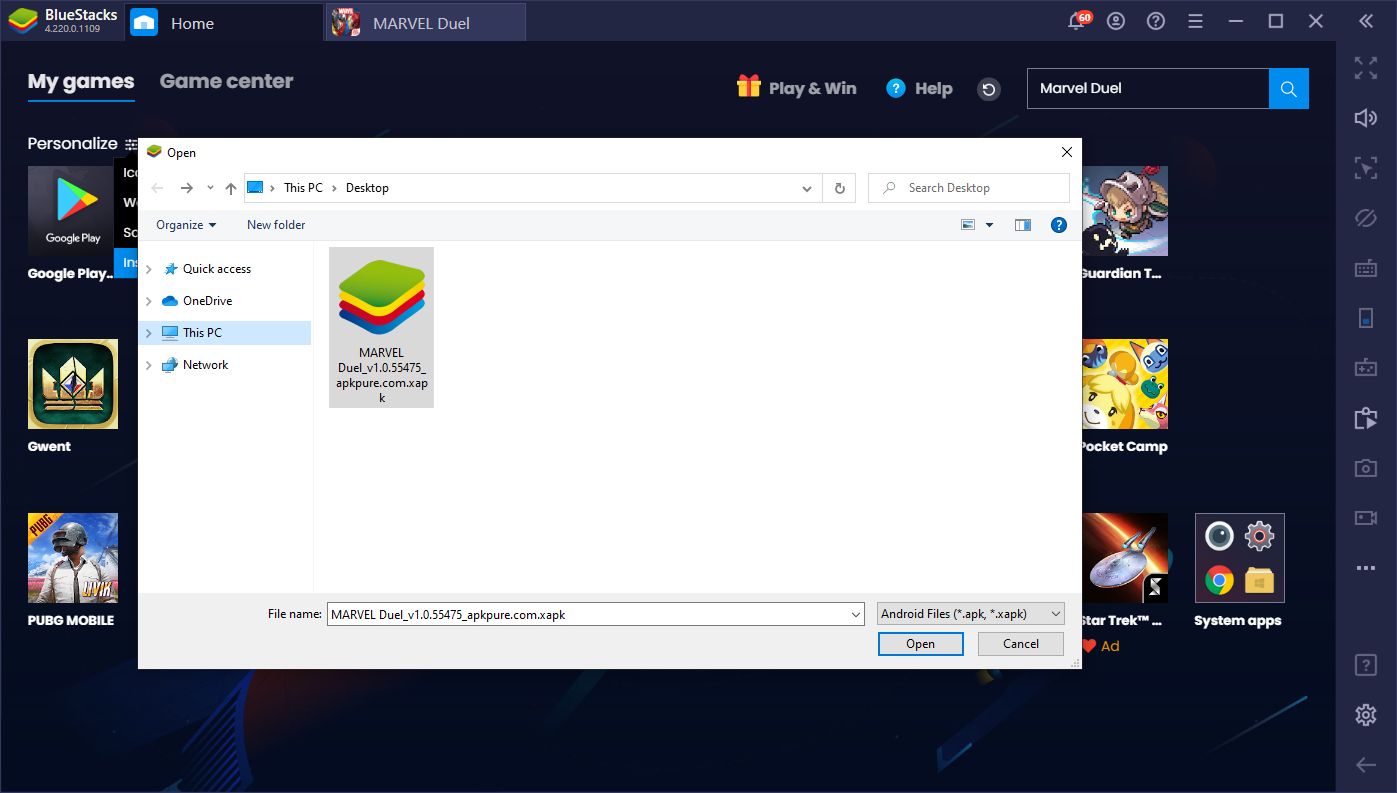 Regardless of the installation method, you'll be able to play Marvel Duel on PC in just a few minutes. In fact, the longest part of the process is actually downloading the game/APK since it depends entirely on your connection speed.
Getting the Best Experience in Marvel Duel PC With BlueStacks
Playing Marvel Duel on PC is all good, but it's not everything our Android app player has to offer. Aside from gaming on a much larger monitor and using your mouse and keyboard instead of your fingers and touchscreen controls, you will find that there are other benefits to playing your favorite mobile games on PC with BlueStacks.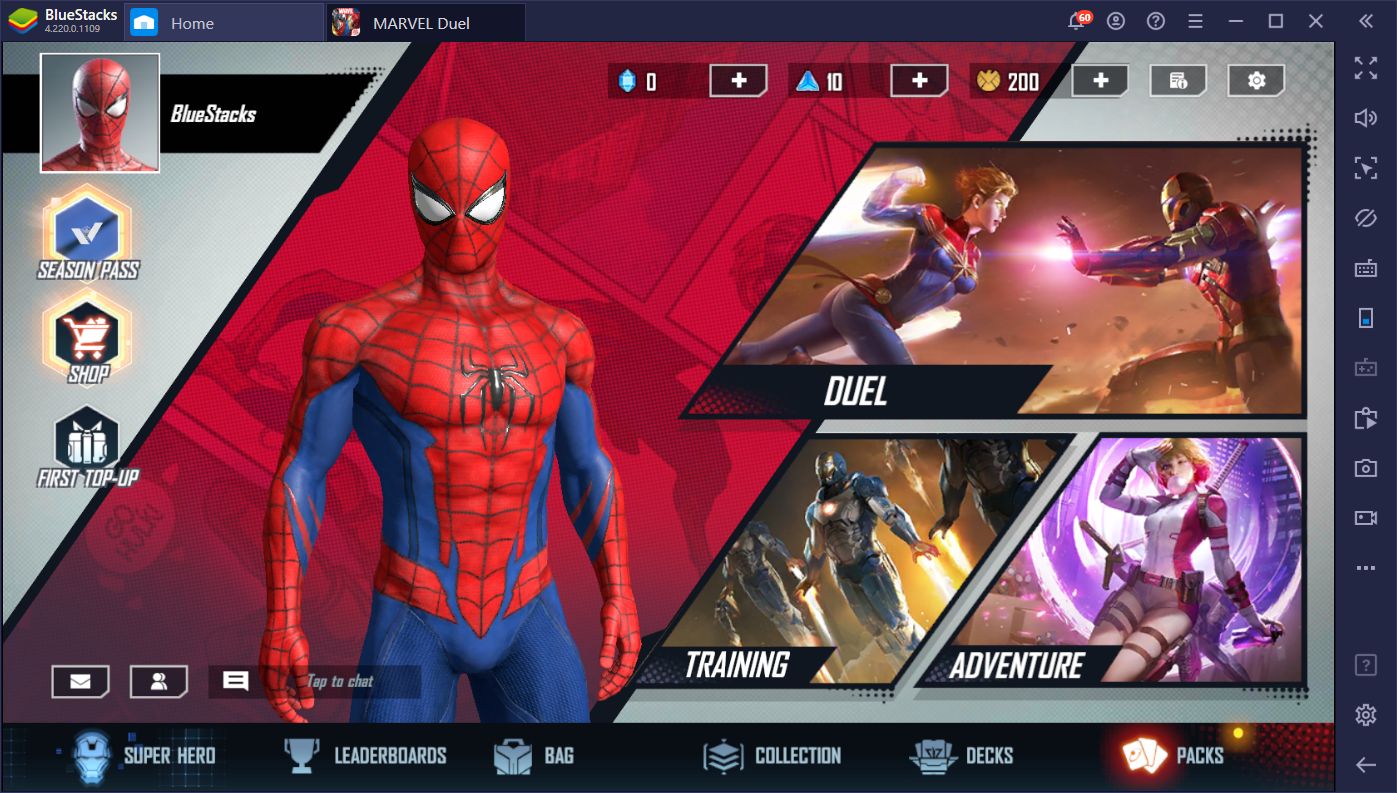 For starters, BlueStacks is six times stronger than even the most expensive phones on the market. As long as your PC meets the recommended requirements for running BlueStacks, you should be able to run any mobile game at max setting, and with the best performance, devoid of any lag, slowdown, or issues. For this reason, the first thing you should do in Marvel Duel, after finishing the tutorial, is going to the settings menu and cranking the Performance Settings to the limit to enjoy the best that this game has to offer in terms of graphics and performance.
Now that you've set your graphics to the max, it's time to improve your gameplay.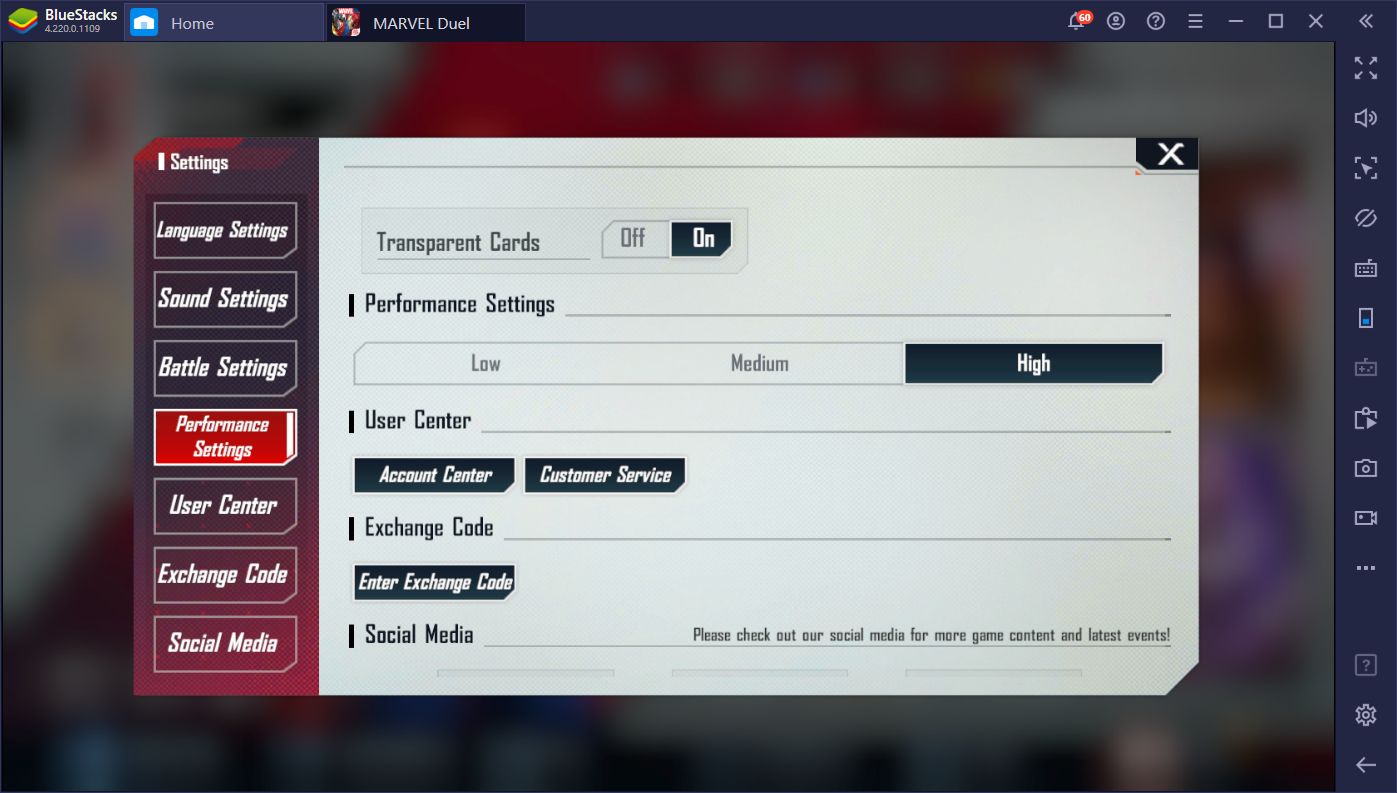 Marvel Duel is pretty straightforward to play: You purchase and summon cards to the battlefield by simply dragging them across the screen using your mouse cursor. However, there are other functions in the UI that you can also click manually, such as ending your turn, upgrading and refreshing the store, and clicking on your enemy portraits to check their stats between turns. All of these functions can be streamlined with BlueStacks via the Keymapping Tool.
With this BlueStacks feature, you can place custom shortcuts on any part of the screen, and bind them to your keyboard buttons in order to streamline certain functions. For Marvel Duel, this means you can end your turn by pressing your Spacebar, for example, instead of clicking on the button. It also means you can activate most functions via a keyboard button rather than having to click on them manually.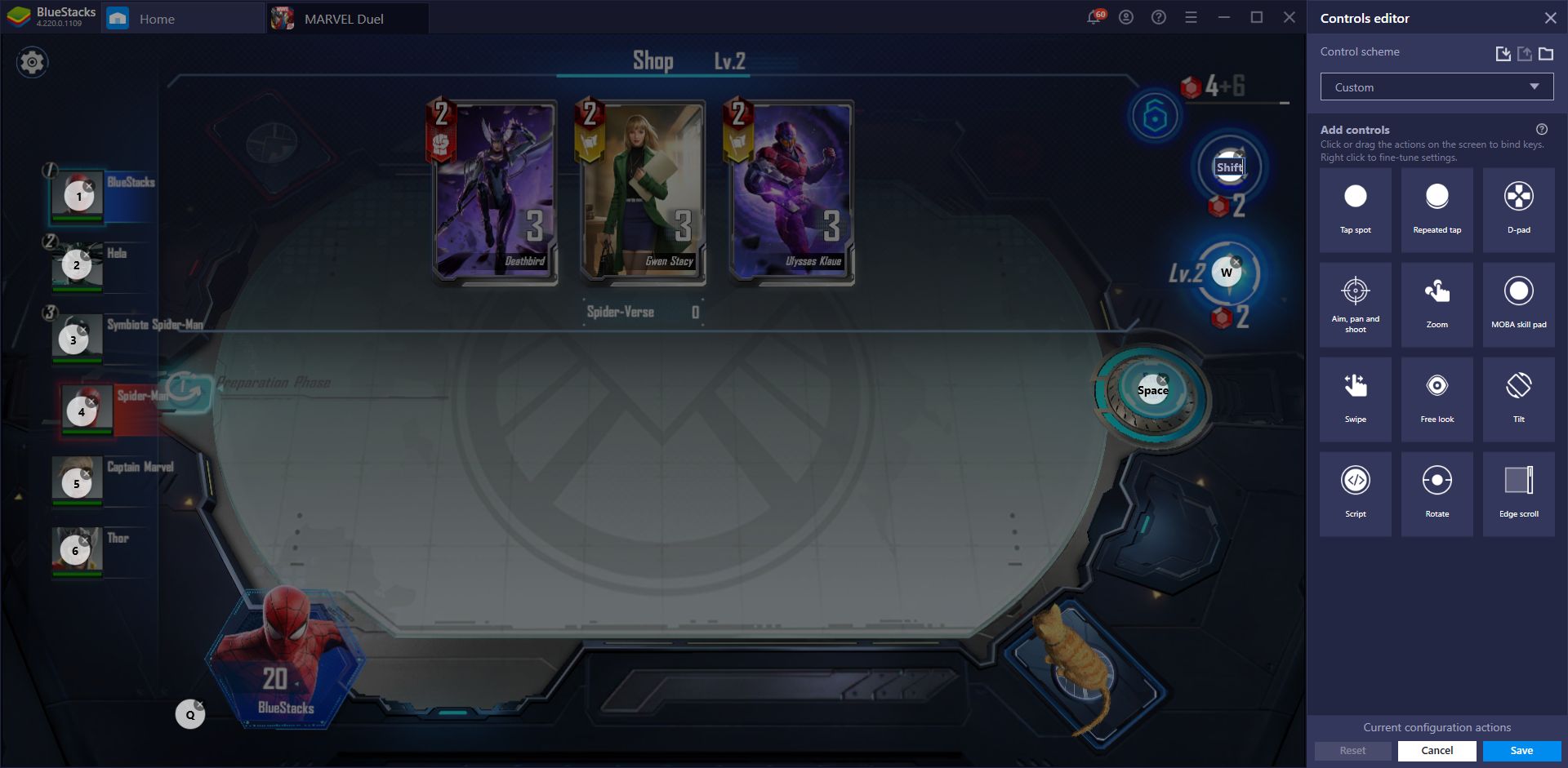 While card games like Marvel Duel are definitely a godsend when you're out and about and want to pass some time gaming on your phone, you should seek the absolute best experience with it when you're at home relaxing. By playing it on your PC, you not only have access to the best settings and features, but you also don't have to worry about overheating issues, battery life, or for wearing out your phone prematurely.
With all that being said, download BlueStacks and start playing Marvel Duel on PC today!