Game Guides
How to Install and Play MementoMori: AFKRPG on PC with BlueStacks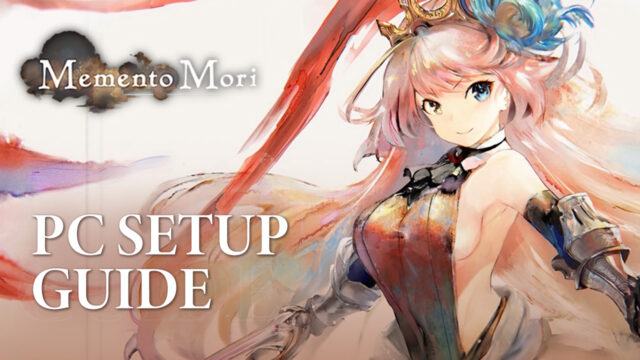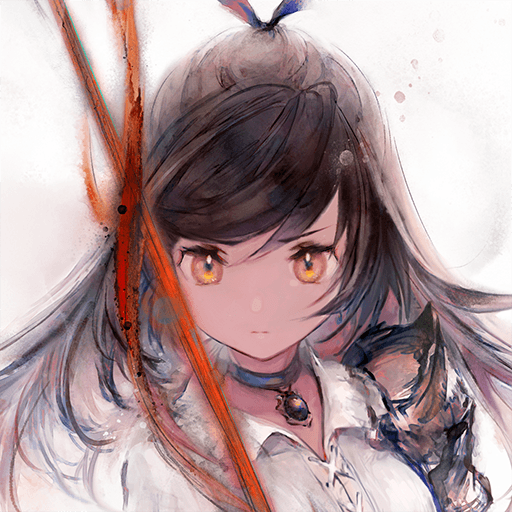 MementoMori: AFKRPG is the latest idle genre of RPG being launched globally. Prior to its global release, the game has seen mixed reviews in its home region of China where the game was given a rating of 3.2 Stars. Developed and published by Bank of Innovation Inc, MementoMori: AFKRPG is a beautiful mix of art and style with little to no combat engagement which players can enjoy. Staying true to its name as an "AFK RPG", MementoMori: AFKRPG possesses some amazing quality-of-life features that sought to make the life of casual players much easier and smoother. Competing directly with the likes of AFK Arena and Idle Heroes, the 2 big names in the Idle genre industry, it's still undecided what MementoMori: AFKRPG brings with itself to isolate itself from the crowd. Launched globally on 18th October, MementoMori: AFKRPG is available as a free-to-play game on both the Google Play Store and iOS App Store.
Although being an idle game, MementoMori: AFKRPG lays an emphasis on its in-game music and vocals by the heroes. MementoMori: AFKRPG showcases a star-studded cast of voice artists and singers that have sung various songs in the game. Some of the most famous voice cast members include:
Illya (CV: Kana Hanazawa) (SONG: Daoko)

Iris (CV: Inori Minase) (SONG: Hakubi)

Rosalie (CV: Sumire Uesaka) (SONG: Sayaka Yamamoto)

Soltina (CV: Yoshino Nanjo) (SONG: Koresawa)

Amleth (CV: Atsumi Tanezaki) (SONG: Atarayo)

Fenrir (CV: Minami Takahashi) (SONG: Kano)

Freesia (CV: Yui Horie) (SONG: Sonoko Inoue)

Belle (CV: Yuu Asakawa) (SONG: 96NEKO)

Luke (CV: Ami Koshimizu) (SONG: Ayaka Hirahara)

Carol (CV: Hina Tachibana) (SONG: kurokumo)
The above-mentioned cast is just for the Japanese voices but the game will also showcase English voice actors in the global release with an option of switching freely between English or Japanese.
MementoMori: AFKRPG's story is more like fragments of memories of the girls that are presented in the game. Being heavy on the artistic side, a good story was more than needed while developing MementoMori: AFKRPG. All the girls in the game are called "Witches" as they wield an extraordinary power that is unknown to themselves as well. However, the Church of Longinus, the celestial body has called for a hunt for these Witches after some rogue witches created havoc and devastated the lands. Witches are executed one by one until only a select few are left. Reaped of their innocence and haunted by the commoners, some more witches have turned to the rogue side to end this insanity once and for all. Players can view the rest of the story of these Witches by following the main story of MementoMori: AFKRPG.
As we have mentioned before, the combat system and gameplay mechanics aren't exactly the strong points of MementoMori: AFKRPG. The game features a total AFK gameplay where players need not interfere manually at all. The overall game plays more like a screen-saver instead of a live-action battle. All the characters, called "Witches" are animated beautifully in a Live 2D manner which blends well with the game's graphics and art style. The Witches will fight for your honor even when you are logged out of the game, generating more AFK resources for the player to collect and claim after some time. MementoMori: AFKRPG also offers a variety of strategies and tact to be employed in battles by mixing and matching different Witches. Each Witch has an array of different active and passive abilities that they can use. Moreover, just like any RPG, collecting and upgrading gear will be the core requirement for players to make their Witches stronger. A Guild system can also be seen where all Guild members can hang out and communicate via the guild chat.
For more information, players can visit the official website for MementoMori: AFKRPG. However, we are here to tell you how you can enjoy MementoMori: AFKRPG even more on a bigger screen with your keyboard and mouse via BlueStacks!
How to Install and Play MementoMori: AFKRPG on your PC with BlueStacks
On the

BlueStacks website

, search "

MementoMori: AFKRPG

" and click on the relevant result.

Click on the "Play

MementoMori: AFKRPG

on PC" link on the top left.

Download and Install BlueStacks on your PC.

Click on the "

MementoMori: AFKRPG

" icon at the bottom of the app player.

Complete the Google Sign-in to Install the game.

Click the "

MementoMori: AFKRPG

" icon on the home screen to start playing.