Game Guides
My Gym: Fitness Studio Manager Tips, Tricks and Strategies to Build a Successful Fitness Center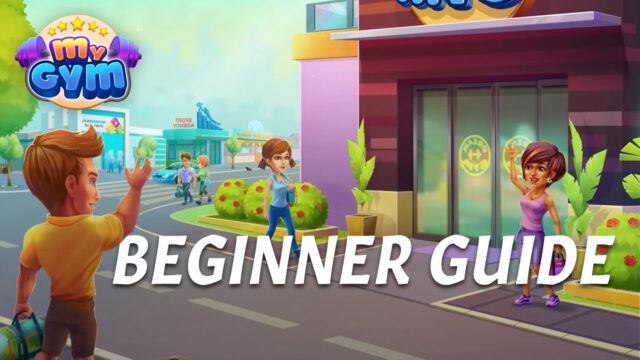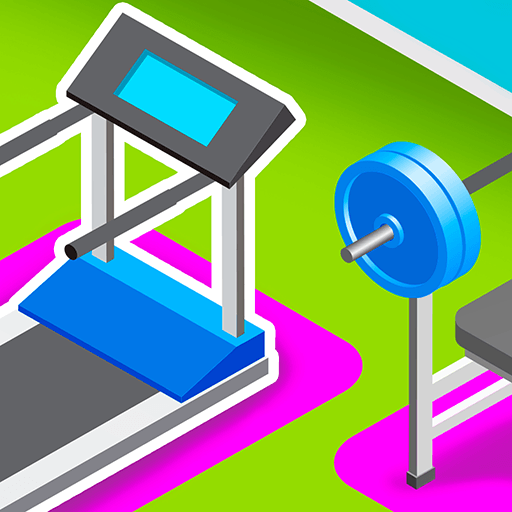 Managing your own gym in My Gym: Fitness Studio Manager can be hard work, but it can also be quite rewarding as you turn your small business into a sprawling fitness city. However, while growing and developing your business can take a lot of time and effort, you can significantly speed up your progress and efficiency by keeping a few tips and pointers in mind. Particularly if you're new to this business management mobile game, the tips and tricks in this Fitness Studio Manager beginner's guide will help you to get a good start and allow you to steadily grow.
Play on BlueStacks to Enjoy the Best Experience
The very first part about growing your fitness center in Fitness Studio Manager is actually having the right tools for the job, which will allow you to grow at a steady rate. In this case, you could definitely benefit from playing My Gym: Fitness Studio Manager on PC with BlueStacks, particularly since our Android app player lets you get a much better experience with this game on your large computer monitor, and with the best graphics and performance. And not only that, but BlueStacks also has a ton of different tools and features designed specifically to make your life in these games much easier.
For instance, with the Keymapping Tool, you can manage and develop your gym using a variety of convenient and intuitive keyboard and mouse shortcuts. Moreover, with the Instance Manager, you can not only play on one gym, but on multiple of these, extending your play time and allowing you to have more fun with this game. And this is just a sample of what you can get with two of our tools; our app player has a bunch of these in store for you to discover and use for the betterment of your progress in this awesome mobile game.
Work on Those Main Story Missions
Once you're getting the best experience with Fitness Studio Manager on PC, the best way to actually make some good progress in this game is by focusing on the story missions, which pop up from time to time as you level up and unlock the many different aspects in this game. Some of these missions even reward you with freebies such as cash, experience, and other resources. Moreover, if you zoom out and check out the Headquarters across the street from your gym, you'll also find a few menus with achievements that you can work towards completing, and which also reward you with tons of different goodies.
Whenever you're waiting between clients, make sure to check up on any pending daily tasks or other missions to see if you can claim any rewards, or work towards obtaining these prizes.
Build Up Your Level to Expand Your Fitness Center
In order to accommodate more clients and equipment, you'll need to expand your gym, as you'll quickly run out of space from early on. To do so, however, you'll not only need to farm for a wide variety of material and currencies, but you'll also need to level up a bit in order to gain access to these expansions. Luckily, if you stick to the story missions and complete the achievements and other tasks, you should level up fast enough to unlock these expansions. Afterward, it's a matter of slowly but surely acquiring the materials necessary to grow your gym.
Keep a Few Copies of the Same Machine At All Times
One of the main bottlenecks that will prevent you from making as much profits as you can will be the fact that most of your clients will start asking to exercise on one or two same machines most of the time, which will force you to wait until one client finishes before you can tend to the others, costing you precious time. For this reason, whenever you have some money to spare, you should invest it on getting multiple instances of the most popular machines, particularly the ones that have the longer exercise cycles, just so you can speed things along in the long term.
Prioritize Clients With Multiple Exercises to Maximize Profit
If making a lot of money is your goal, then one cool tip to keep in mind in My Gym: Fitness Studio Manager is to prioritize your clients starting with the ones that will give you the most profit for your time. In most cases, these will be the clients that want to perform multiple exercises before leaving, as they will easily give you around triple the money when they're done, compared to the ones who just want to do a single exercise.
Remember that you can click on all the clients that are hanging out in your gym to view the exercises that they want to work on. With this info, you can start organizing your efforts and maximizing your monetary gains.
Watch the Ads on TV to Score Freebies
Last but not least, another quick way to score some free goods in My Gym: Fitness Studio Manager is by watching the ads that pop up on the TV in your fitness center. By clicking on these and watching all the way through the ads, you'll receive a few bonus rewards, including premium currency. And if you're playing My Gym on PC with BlueStacks, you can even minimize the game and do something else on your computer while the ads play, just so you don't have to actually sit through them.
With these tips and tricks, you'll be well on your way to turning your small gym into a full-blown fitness center.