Game Guides
Ragnarok Origin on PC – How to Achieve the Best Graphics, 60 FPS Performance, and More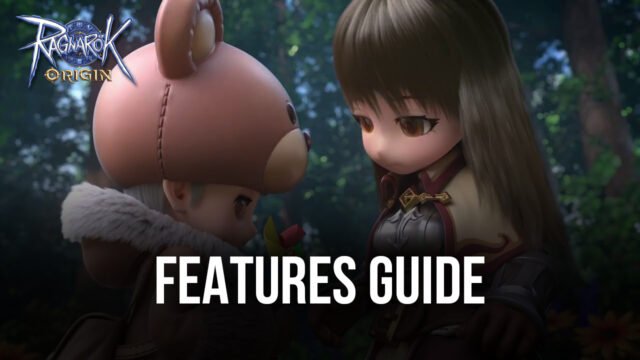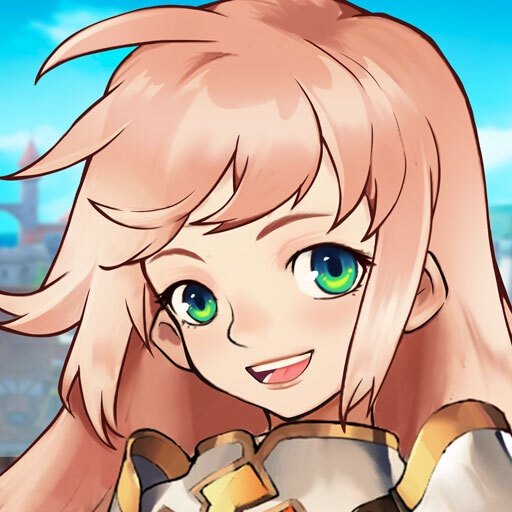 It's no surprise that, when it comes to gaming, we usually enjoy our favorite games more if we can play them with better graphics and performance. And while we can usually look beyond having worse graphics if it means enjoying a stable framerate, we'd much enjoy being able to have both. Sadly, when playing mobile games like Ragnarok Origin, we're usually severely limited by the platform. In other words, mobile devices tend to be much weaker than consoles or computers, which means that players often have to settle for a subpar experience, unless they spend lots of money on expensive phones.
However, even with a good phone, you'd still be struggling with playing on a small screen, overheating, and battery drainage. Luckily, you can easily enjoy playing Ragnarok Origin on PC with BlueStacks, our Android app player that can give you the best experience, with none of the drawbacks. And the only thing you need to do to install it follows the easy steps we mentioned in our setup guide.
However, better performance and controls are far from being the only things our emulator has to offer when it comes to playing your favorite Android games on PC, and this is exactly what we'll be discussing in this guide.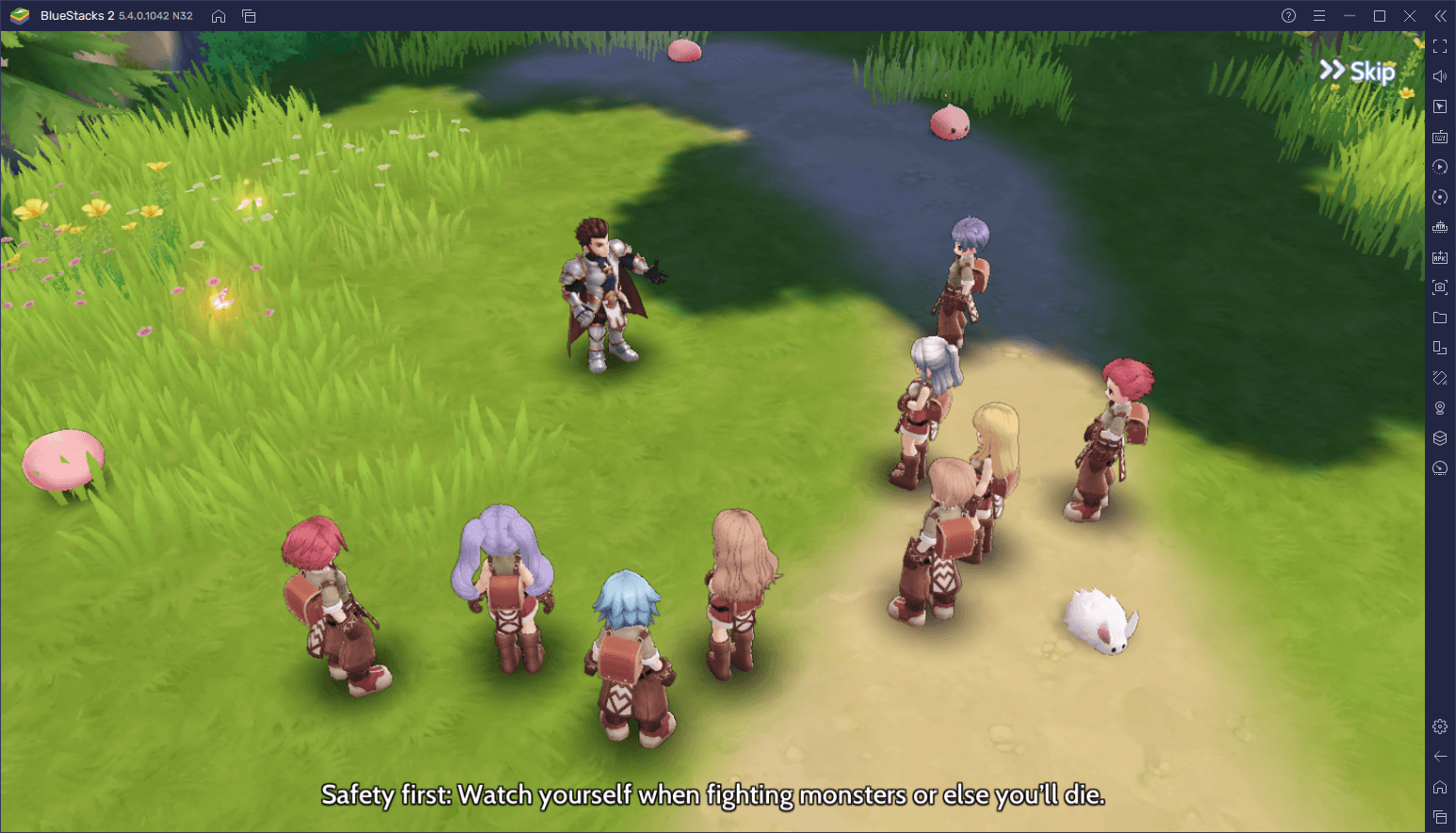 In the following paragraphs, you'll find everything you need to know in order to optimize your experience with Ragnarok Origin on PC, including how to get the best mouse and keyboard controls, how to get the best graphics, and framerate, and more.
How to Optimize Your Graphics and Performance
Ragnarok Origin has the particularity of taking the original art style of the original Ragnarok Online and porting it wonderfully to a 3D style. The result is that, while the game conserves a similar visual style, it looks much more modern, not to mention that it can run without the jank and awkwardness of the original.
However, before players can start enjoying the best graphics and performance, they first need to configure some settings, both in their BlueStacks, as well as in-game. We've broken down the process into a few simple steps that you can easily follow: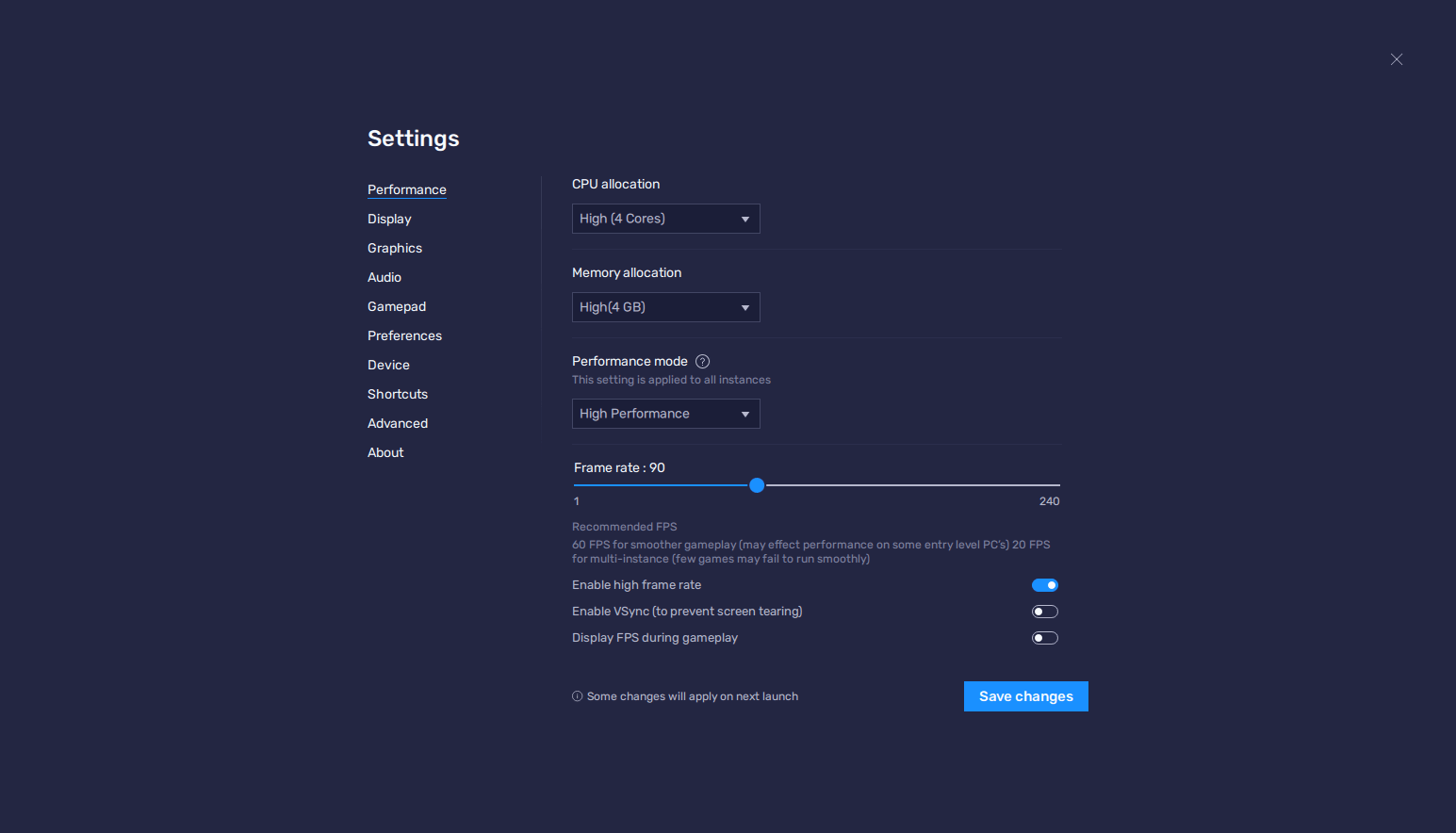 Go to your BlueStacks settings, in the Performance tab.

Configure your settings to use 4 CPU Cores, 4 GB of RAM, and set the Performance mode to "High Performance". Finish by setting the FPS slider at the bottom to at least 60 FPS, and click on "Save changes"

Launch Ragnarok Origin and go to the in-game settings screen.

In this menu, feel free to play with the settings to get the best performance according to your PC specifications. However, the most important part here is that you set your Max FPS to 60.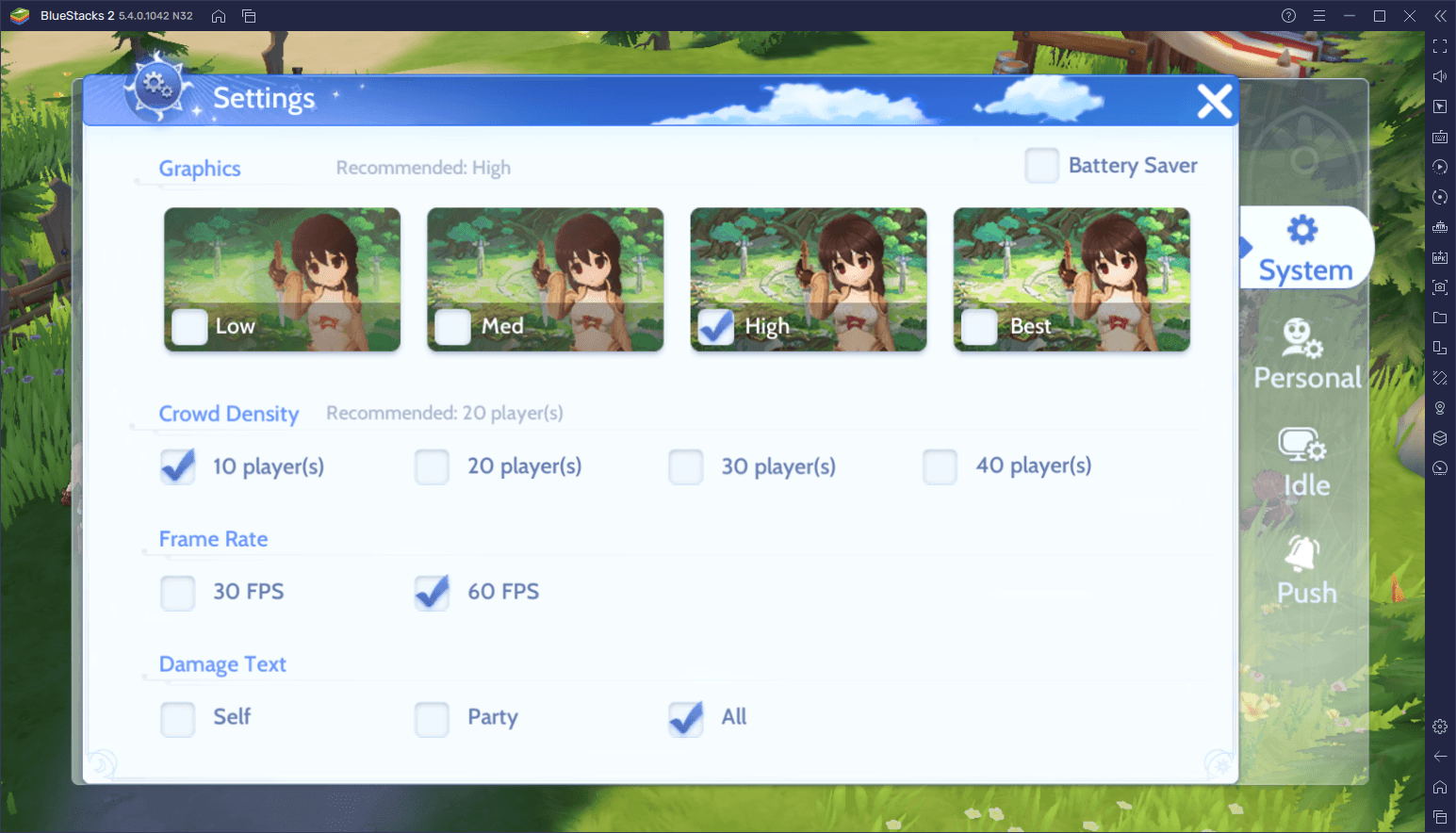 With these configurations, and if your PC allows, you'll be playing Ragnarok Origin with the best possible frame rate and graphics. The former, in particular, will be quite useful beyond making the game look silky smooth, as a better frame rate lets you respond much better to the events happening on your screen.
Configure Keyboard and Mouse Controls
The only other thing we need in order to get the authentic Ragnarok Online experience in Ragnarok Origin is, of course, to be able to play it using your mouse and keyboard. And in this regard, BlueStacks has you completely covered as, through the Keymapping Tool, you can create and customize your own control schemes using your computer peripherals, in order to get the most authentic experience with this game.
To open the Keymapping Tool, you simply need to press Ctrl + Shift + A while in-game. This will open a new screen where you can check your current bindings, modify them, and add new features to the current control scheme: To modify a binding, simply click on it and then press the new key you wish to replace it with. And if you want to add more functionality to the controls, you just need to choose the desired function from the rightmost panel, and drag it to wherever you need it on the screen, followed by assigning it a binding.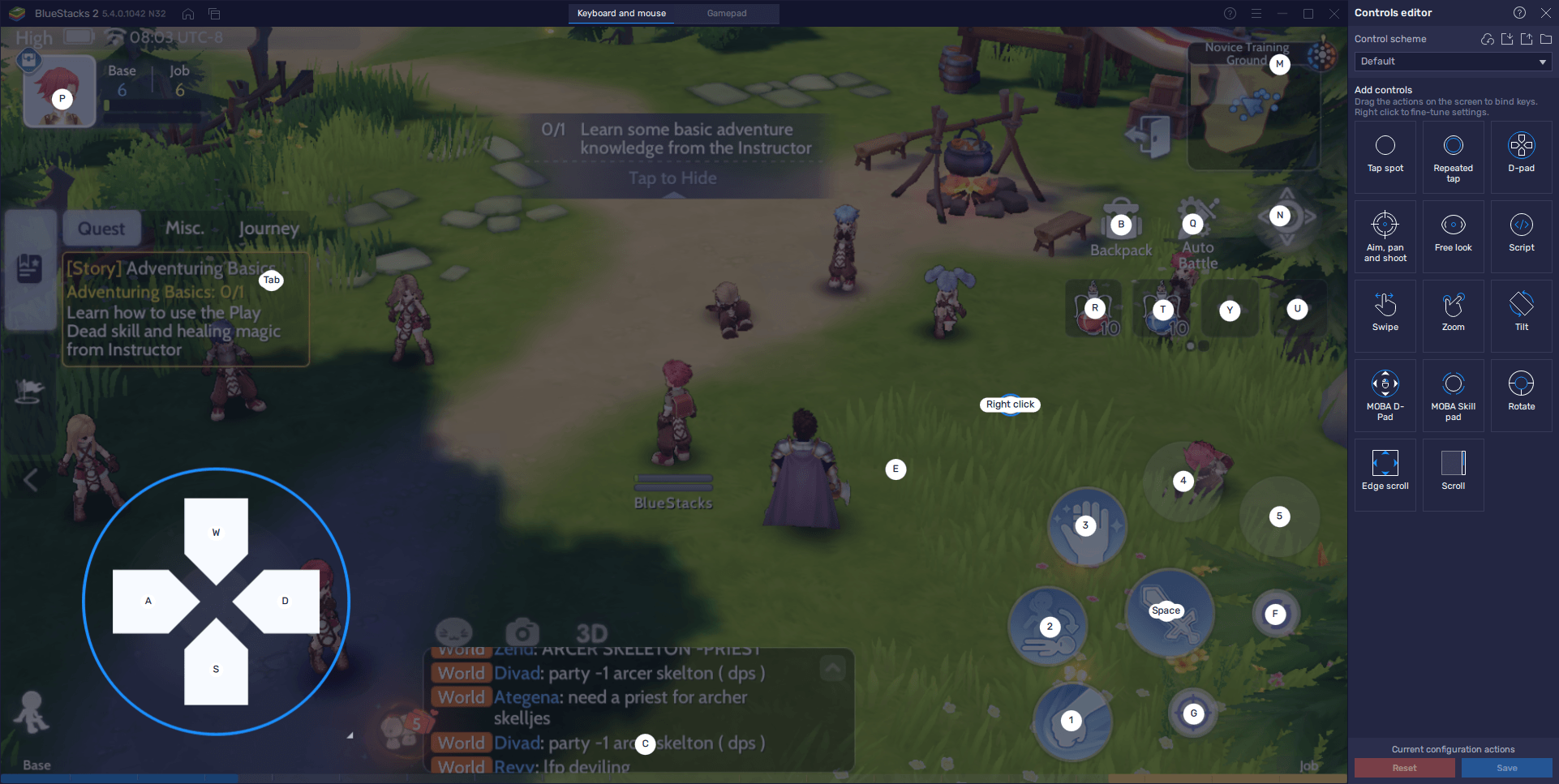 And once you're done, don't forget to click on "Save changes" to implement your new controls on the current scheme.
How to Play Ragnarok Origin With a Gamepad
Even though the original Ragnarok Online was meant to be played on PC and with mouse and keyboard, you might find that Ragnarok Origin is more comfortable when played with a gamepad, which is something you can also achieve when playing it on PC with BlueStacks.
To hook up a gamepad to your game, you simply need to connect it via USB to your computer, upon which you will receive a prompt in BlueStacks indicating that a controller has been connected. However, before using your gamepad, you must first configure your controls scheme via the Keymapping Tool. To do this, simply press Ctrl + Shift + A again, but instead of customizing your regular keyboard and mouse controls, click on the "Gamepad" button on the top of the screen.
In contrast to the previous controls, you'll find that the gamepad scheme is completely blank, so you must configure each function manually before you can play with your controller. To do this, simply click on each function, followed by pressing the corresponding button on your control to assign the binding. This is with the exception of the movement function, in which you must click on the small gear icon on the movement function, followed by choosing whether you want the movement to be bound to the dpad, the right stick, or the left stick.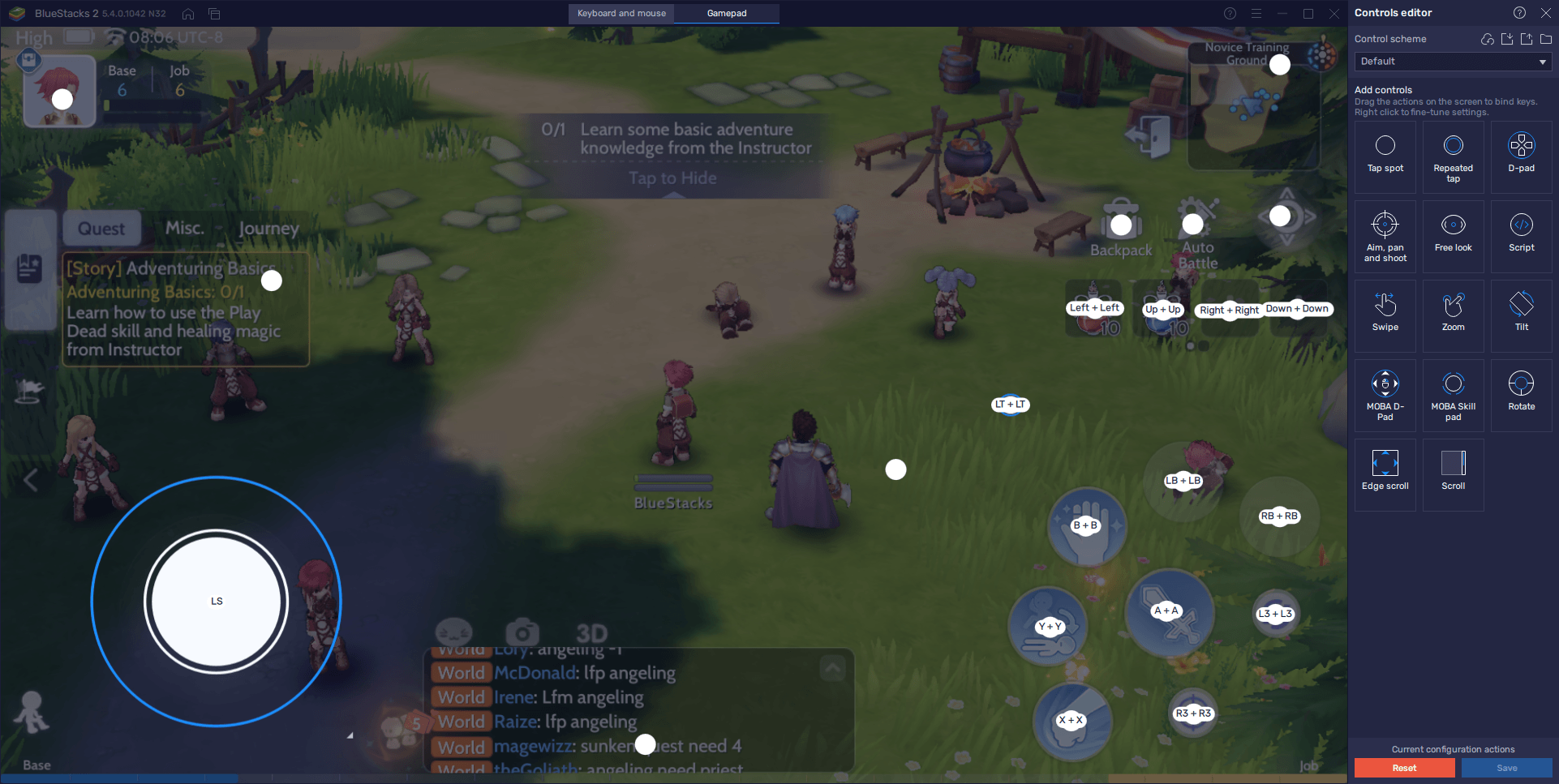 Once you're done, you can enjoy Ragnarok Origin on PC, and with your comfy gamepad controls. Just keep in mind that, if you ever need to manually "click" on anything on the screen while playing with your controller, you press the "Start" button to unlock the mouse cursor, and then use the left stick to move it around and press A/X when you want to click on the screen. This will let you click on those objects that are not in your standard control scheme, without having to drop your controller and use your mouse. And whenever you want to go back to your regular controls, you simply need to press "Start" again.