Game Guides
Three Kingdoms: Overlord – Beginner's Guide on Founding and Expanding Your Empire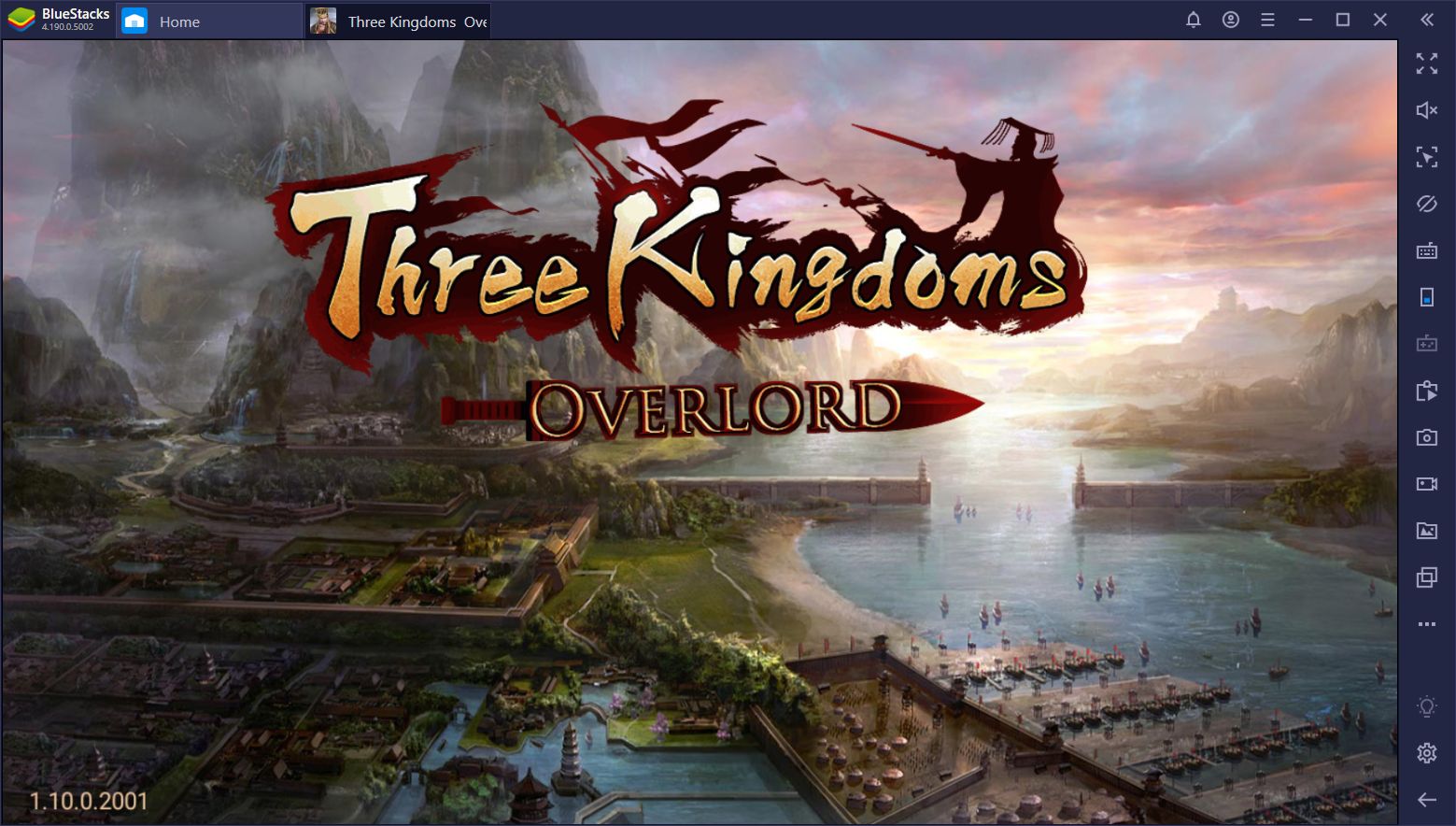 The conquest genre of mobile games is an interesting cross between RTS and turn-based mechanics, which often revolves around building cities, amassing your forces, and conquering your enemies across the world map in order to establish your dominance. The most popular games in the genre, such as Rise of Kingdoms, Guns of Glory, or King of Avalon, among others all feature slight variations of these mechanics, but the basic premise remains the same.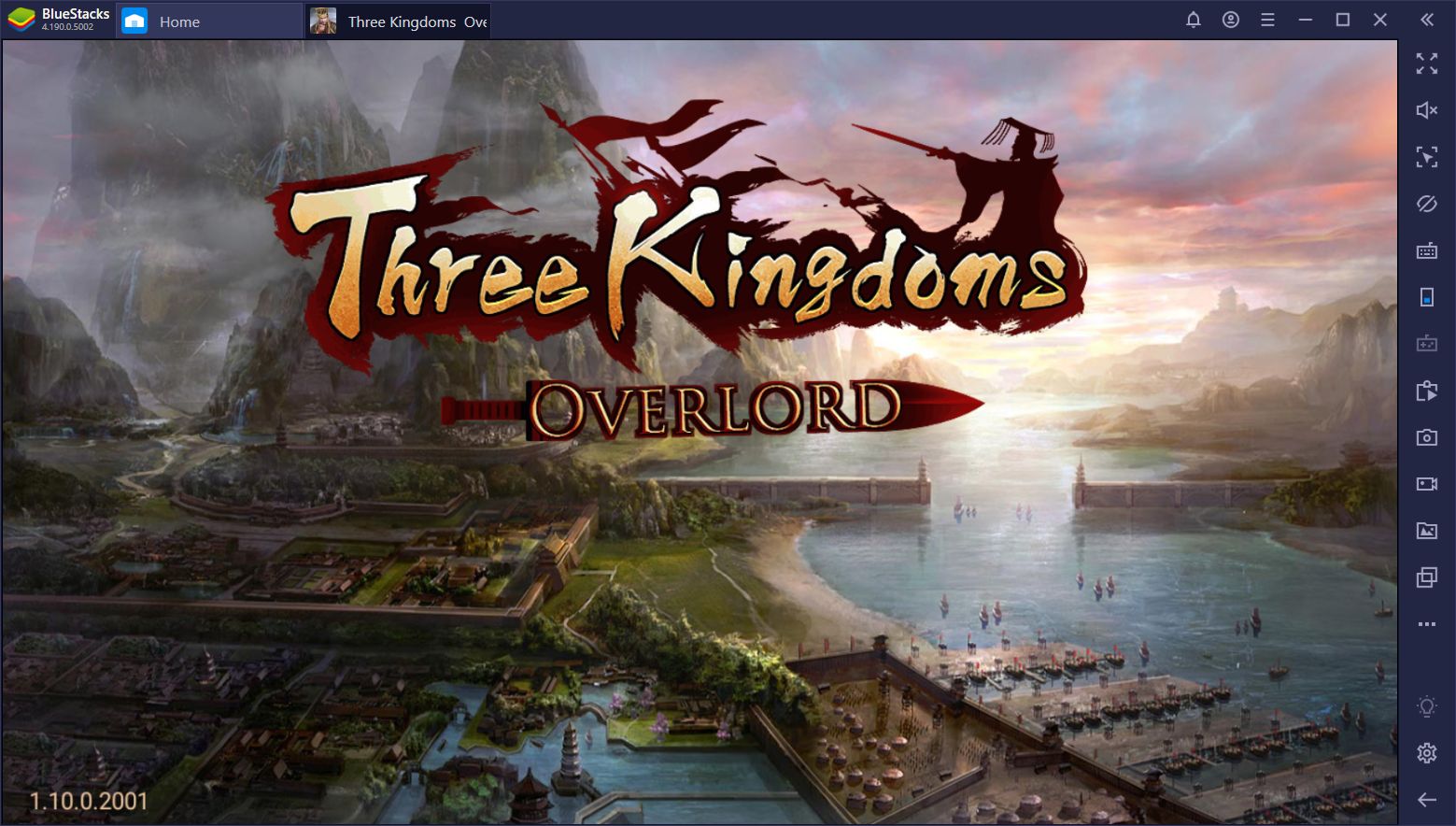 However, every once in a while, an interesting contender pops up on the Play Store which, while featuring some of the mechanics that we've grown to know over time, also have many different features. Three Kingdoms: Overlord, is one of such games, which revolves around your standard conquest and city-building aspects, but with a vastly different approach and gameplay. However, we feel that, while its mechanics are quite interesting and refreshing, the game suffers from a distinct lack of introductions or tutorials, which can feel off-putting for all but the most dedicated gamers, or for those who enjoy the setting.
Nevertheless, we feel that, for many reasons, Three Kingdoms definitely deserves a chance to shine, even despite its localization issues. To this end, and to help our fellow gamers out, we've decided to write a series of guides on this. On this occasion, we will share a few tips and tricks for beginners so that everyone can get started on the right foot.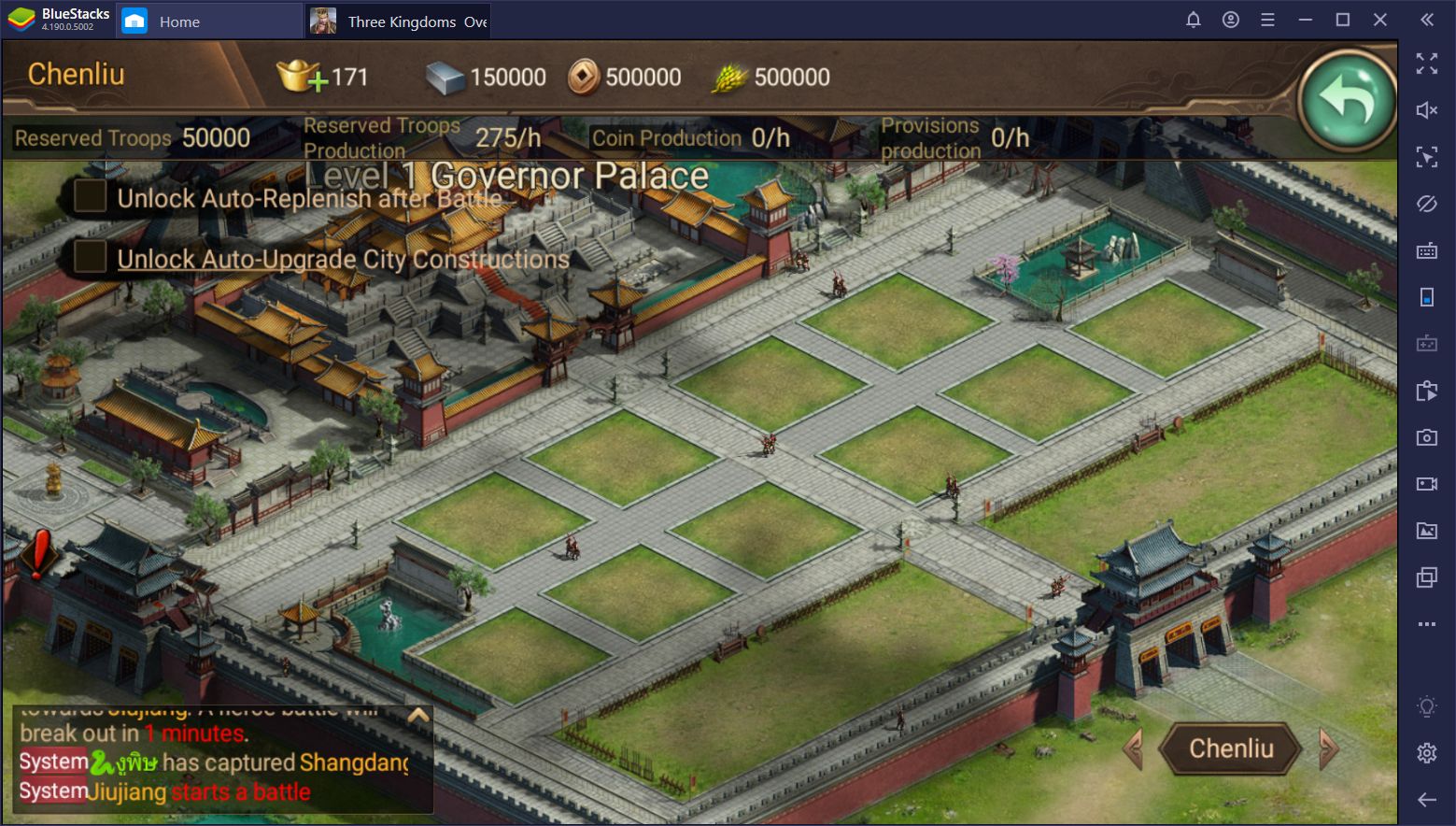 A Unique Approach To Strategy Gameplay
If you've been playing conquest games in the past, you'll notice that, while similar in concept, Three Kingdoms feels completely different in execution. Sure, you still have the combat and city-building aspects, but these are more oriented towards supporting the constant combat and army aspect rather than functioning as a standalone feature. In other words, rather than being a significant part of the gameplay itself, the building feature is streamlined to make it easier to build and upgrade your facilities, so that you may focus on the combat.
In the beginning, each city is divided into two main sections, your building plots, and your palace. You can freely choose between three different structures to construct on your plot, including the following: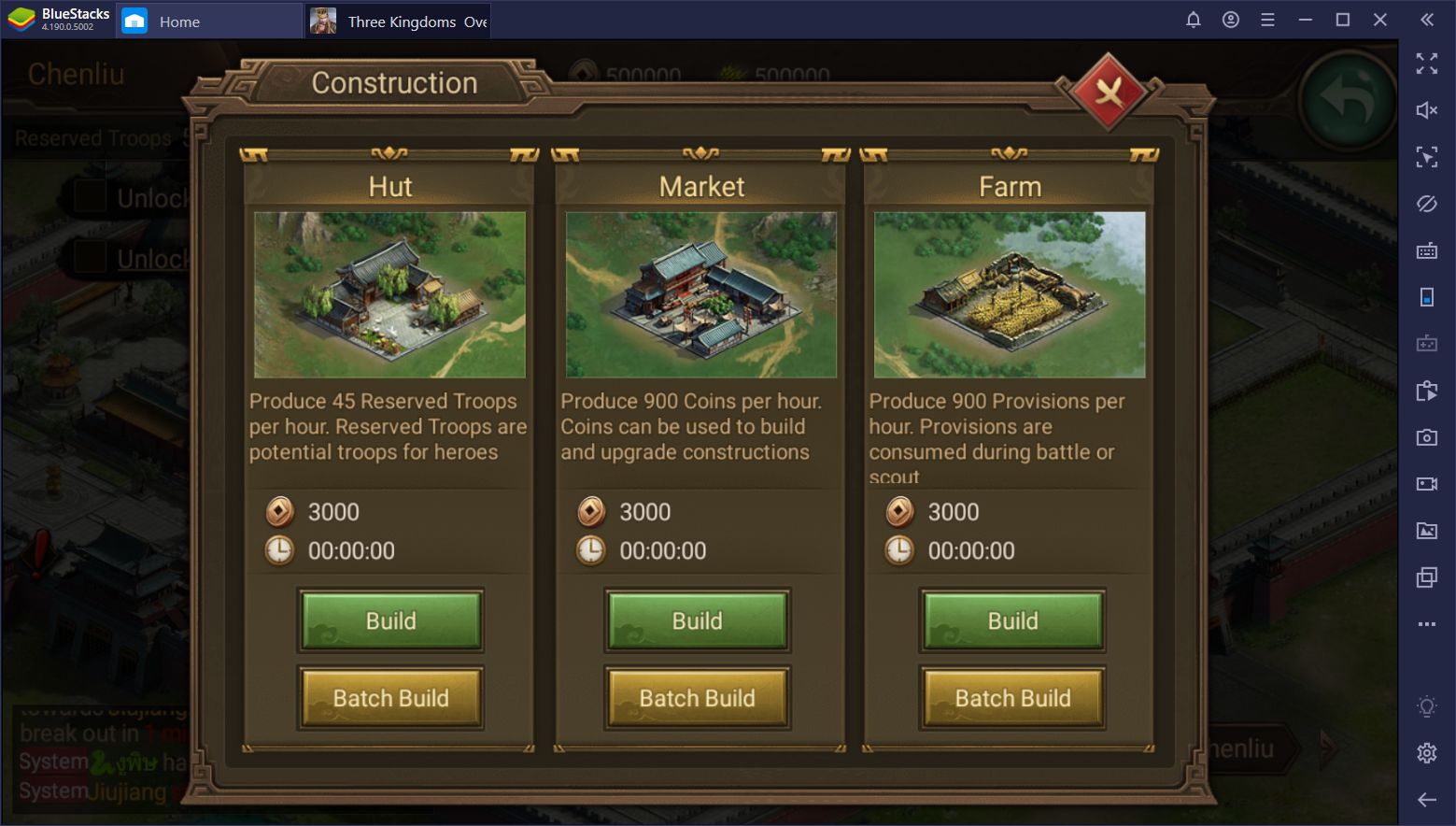 Huts: Increases your hourly production of reserved troops.
Farms: Increases your provisions production.
Markets: Produces coins on an hourly basis.
The three different resources in Three Kingdoms include coins, provisions, and silver, and their uses are quite straightforward. The first is used mainly for purchasing buildings and upgrades to your buildings; the second is used for transporting troops across all your cities and for attacking your enemies, and the third is used for purchasing gear and equipment from the shop.
The objective in Three Kingdoms is to go around conquering your enemies in the map, and then using their cities as outposts to produce even more resources and troops, so that you may continue in your path of conquest. In this regard, this game resembles Million Lords quite a bit, especially in the conquer and battle aspect, as each city you take will directly function as a way to further increase your troop production and strengthen your empire. Once you have conquered all the cities on a map, you will win the game and may proceed to start a new match.
However, the more cities you have, the more susceptible you'll be to enemy attacks, especially since defending many cities at once is tough given that your armies will be stretched too thin across your territory.
Heroes and Their Armies
The heroes in Three Kingdoms are a vital part of your armies since all of your attacks are exclusively carried out by them. It's not possible to send out an army without your generals, and the more generals under your command, the more troops you'll be able to send out with each attack. You can recruit more generals from the game's gacha system, using either Ingots—the premium currency—or Recruitment Tokens.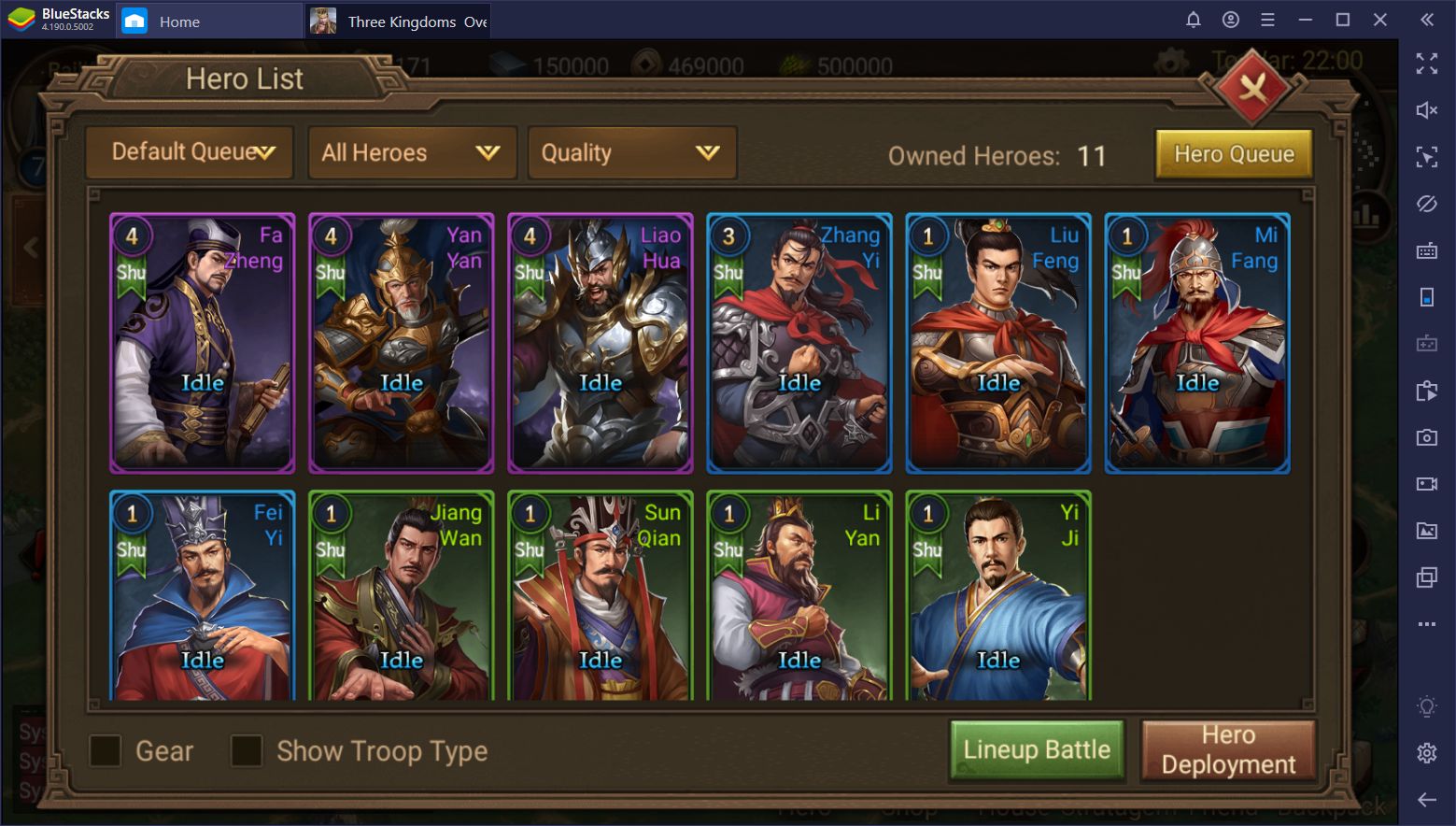 Every hero in Three Kingdoms has an army attached to them, which they lead when they ride into battle. However, unlike in other conquest games, your losses are permanent here, and your units are lost upon death. Luckily, instead of having separate armies as a part of your empire, your troops in this game are more like resources that your heroes can use in combat. As such, after every battle, you can simply replenish your heroes' troops and ready them up for the next fight, as long as you have enough reserve troops.
Your heroes' max troop capacity is determined by their Might stat—the higher this parameter, the more troops they can lead into combat. The size of a hero's army is important because, if they lose all their troops, they are removed from the fight and won't be able to contribute further. In this sense, troops are like a hero's HP.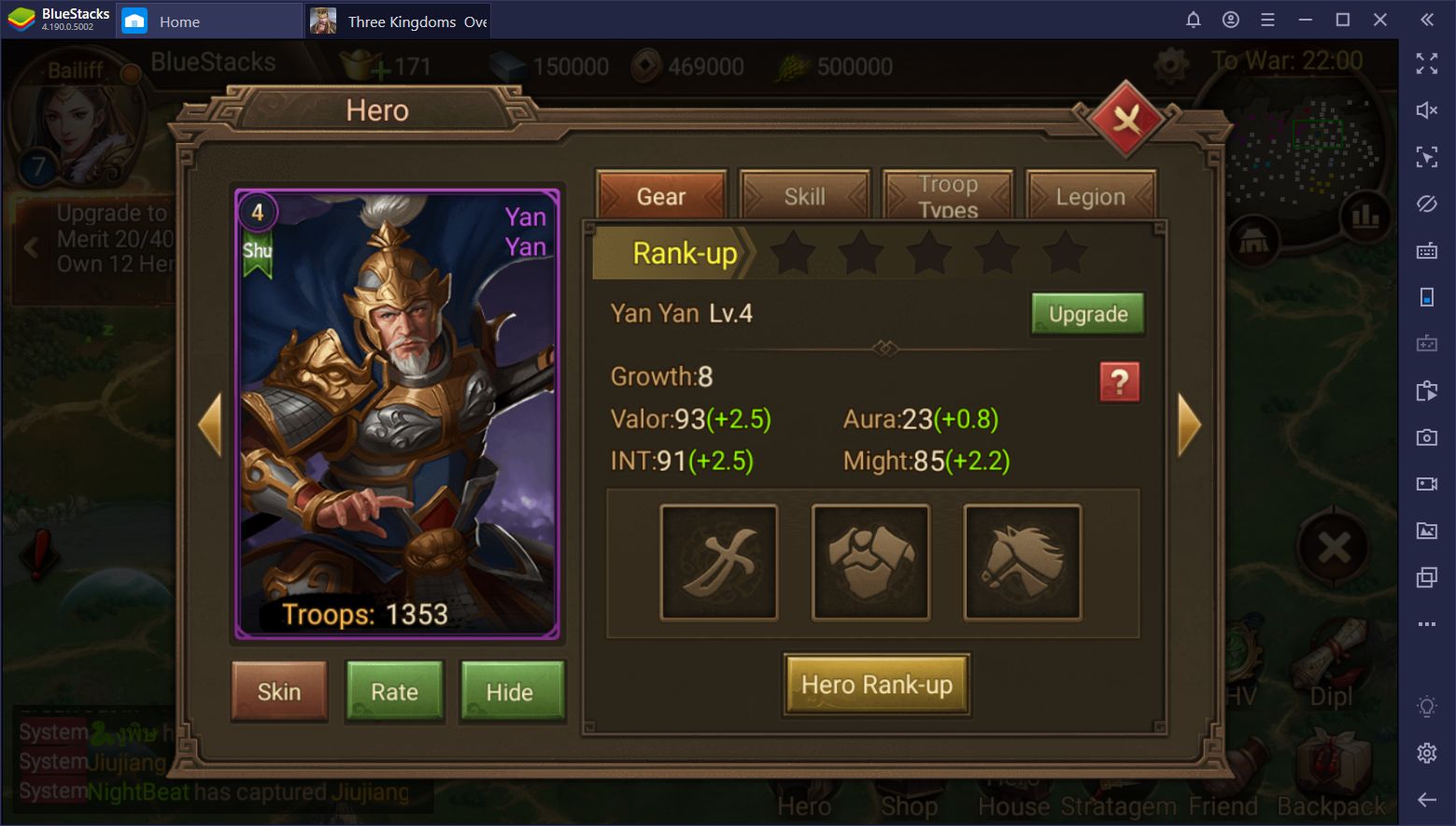 The Battle Screen
Fights in Three Kingdoms go down automatically, with your armies and the enemy's troops taking turns attacking each other until only one group remains. Each hero's stats will determine the amount of damage they deal with every attack. Furthermore, when they attack, they gather rage, and once their rage meter is full, they can unleash special skills. This aspect is similar to the combat in Rise of Kingdoms, where heroes can also gather rage with every attack and use it to perform skills.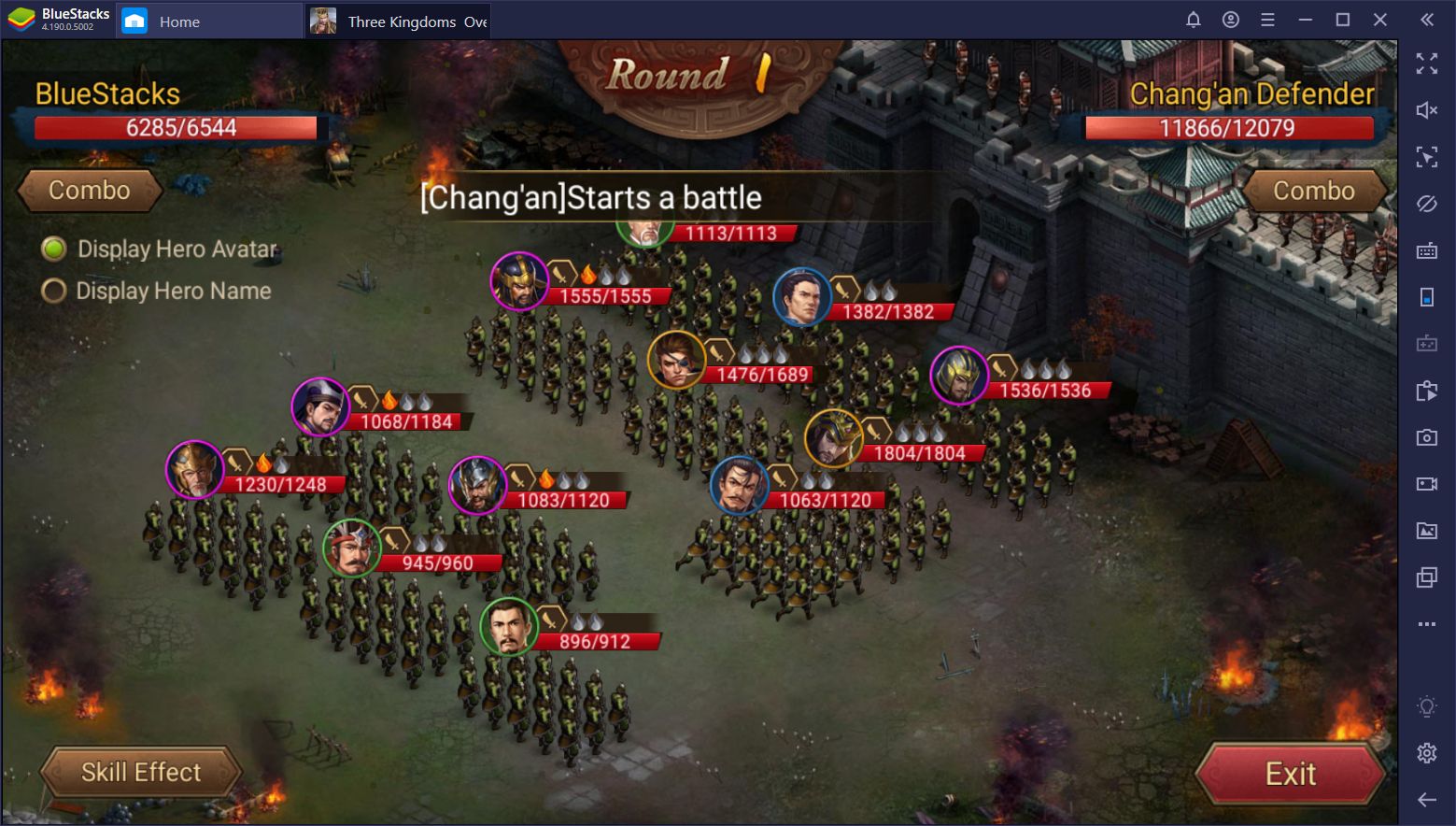 There's really not much to the combat in this game since it's mostly automatic and the outcomes are already determined even before they begin. You can either click on an ongoing battle to see how it plays out in real-time, or simply focus on other tasks while your heroes fight in your stead. Regardless, a good balance of building and upgrading your annexed cities, and attacking and conquering other towns, is the way to go in order to win in Three Kingdoms: Overlord.