Game Guides
Torchlight: Infinite Class Tier List – The Best Classes For Every Purpose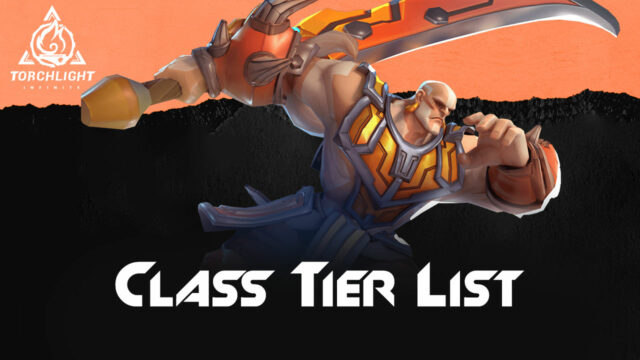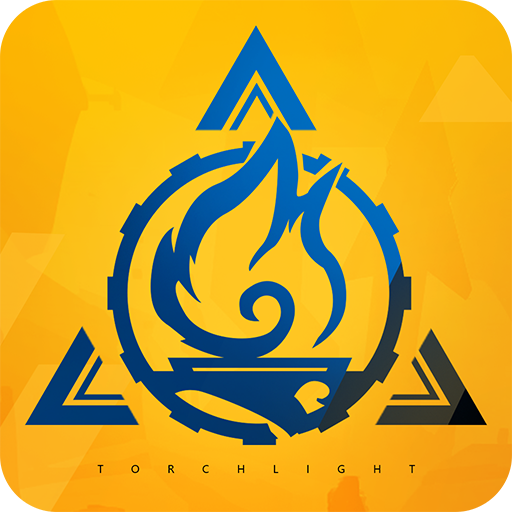 Torchlight has long since been a troubled project, ever since the original release back in 2009. While the first entry in the series was oozing with charm and personality, with its unique art style and fun and flowy combat system, it actually did little to distinguish itself from the heavy hitters of the industry. And since it was a game developed by the same team behind the original Diablo, expectations were fairly high. That's not to say Torchlight didn't gather its niche—because it definitely did—but this lukewarm reception did nothing to aid the franchise's future in the gaming community.
Fast forward a few years and sequels later, Torchlight is seemingly still going strong. And though it's far from achieving an episodic release status every couple years, like other established franchises, its name is still heavy enough to garner tons of hype whenever a new game is announced. This is definitely the case for the new Torchlight: Infinite, which is scheduled to release in a few hours, bringing with it tons of new ARPG gameplay to both the mobile and PC audience.
Like with any other game in the Torchlight franchise, however, your journey begins with choosing the best class for your own play style. And in Torchlight: Infinite, there are five classes to choose from at launch, which can be a bit confusing for some gamers, especially if you're looking to get a good start. For this reason, we wanted to share this Torchlight: Infinite class tier list, where we'll briefly go over each class, and give our thoughts on how they measure up in relation to each other.
Berserker Rehan
Personal Tier Ranking: SS
The first class happens to be one of the toughest nuts to crack of the bunch, acting as the self-appointed tank of the group. Moto is skilled at melee combat and is sturdy enough to shrug off most minor attacks. His play style revolves around jumping straight into hordes of enemies and tanking their hits, while also dishing out tons of damage in return.
The Berserker is the perfect class for beginners, especially for those new to ARPGs in general, since it allows for plenty of mistakes. Moreover, its play style doesn't require any complex maneuvers or execution in order to perform perfectly.
Commander Moto
Personal Tier Ranking: S
This is "summoner" class in Torchlight: Infinite. While Moto is armed with a might hammer, his strength actually comes from being able to summon mechs and robotic minions to assist him in combat. His allies can help with both attack and defense, which makes him a very formidable asset to have in the field. However, this reliance on minions initially leaves Moto's personal damage a bit on the low end.
Frostfire Gemma
Personal Tier Ranking: SS
There are very few characters who can dish out as much sustained damage as the Frostfire, especially in AoE settings. This class combines the powers of ice and fire in order to unleash devastating spells across wide areas, allowing them to easily mow through hordes of minions with nearly no effort.
Gemma can assume different elemental forms, each of which allow her to channel a variety of spells suited for many different scenarios.
Spacetime Witness Youga
Personal Tier Ranking: S
The Spacetime Witness earns an unusual ranking on this tier list due to his unconventional skill set, which is essentially a mix between the Commander and the Frostfire. In other words, this class can wield powerful spells to deal damage in AoE settings, while also summoning its own minions to assist in combat.
As its name implies, most of the spells and skills of this class are time-based, which means that they usually have secondary effects that can disrupt enemy movements and actions, as well as assist and buff allies in a group setting.
Divineshot Carino
Personal Tier Ranking: S
As his name implies, the Divineshot is a class that focuses entirely on ranged combat, being able to dispatch enemies from the longest range, as well as deal the most sustained damage out of all the other classes. This class is ideal for those who want to play a "pure DPS" as it's the closest thing that this game has to offer in this regard.
Of course, with great power comes great responsibility. In this sense, while Carino does a ton of damage, he's also quite fragile, and requires a bit of skill in order to use correctly, especially when fighting against the tougher enemies. Nevertheless, he's especially proficient at mowing down hordes of lesser enemies, which makes him an absolute joy to play.
As you can see, most classes in Torchlight: Infinite have either an "S" or an "SS" ranking. This is because there isn't really a "best" class in this game, and each one is equally viable at any part of the game. Our rankings on this tier list revolve around how easy the classes are to use, and how easy it is to wreak havoc with them. As such, the only real "complex" class here is the Spacetime Witness, while the others are mostly straightforward and easy to use. In this sense, if you're looking for a bit of a challenge, we recommend starting with the aforementioned, or with the Commander class.
It's worth pointing out that, while each class has its own traits, strengths, and weaknesses, this is far from being the only aspect to consider when it comes to choosing your starter class in Torchlight: Infinite. Specifically, each class boasts a veritable ton of customization in the form of the talents that you'll unlock further on. We'll be covering this in other guides, but for now, this should help you choose your starter class in Torchlight: Infinite.