News
Netmarble's A3: Still Alive reaches 1 Million Downloads Globally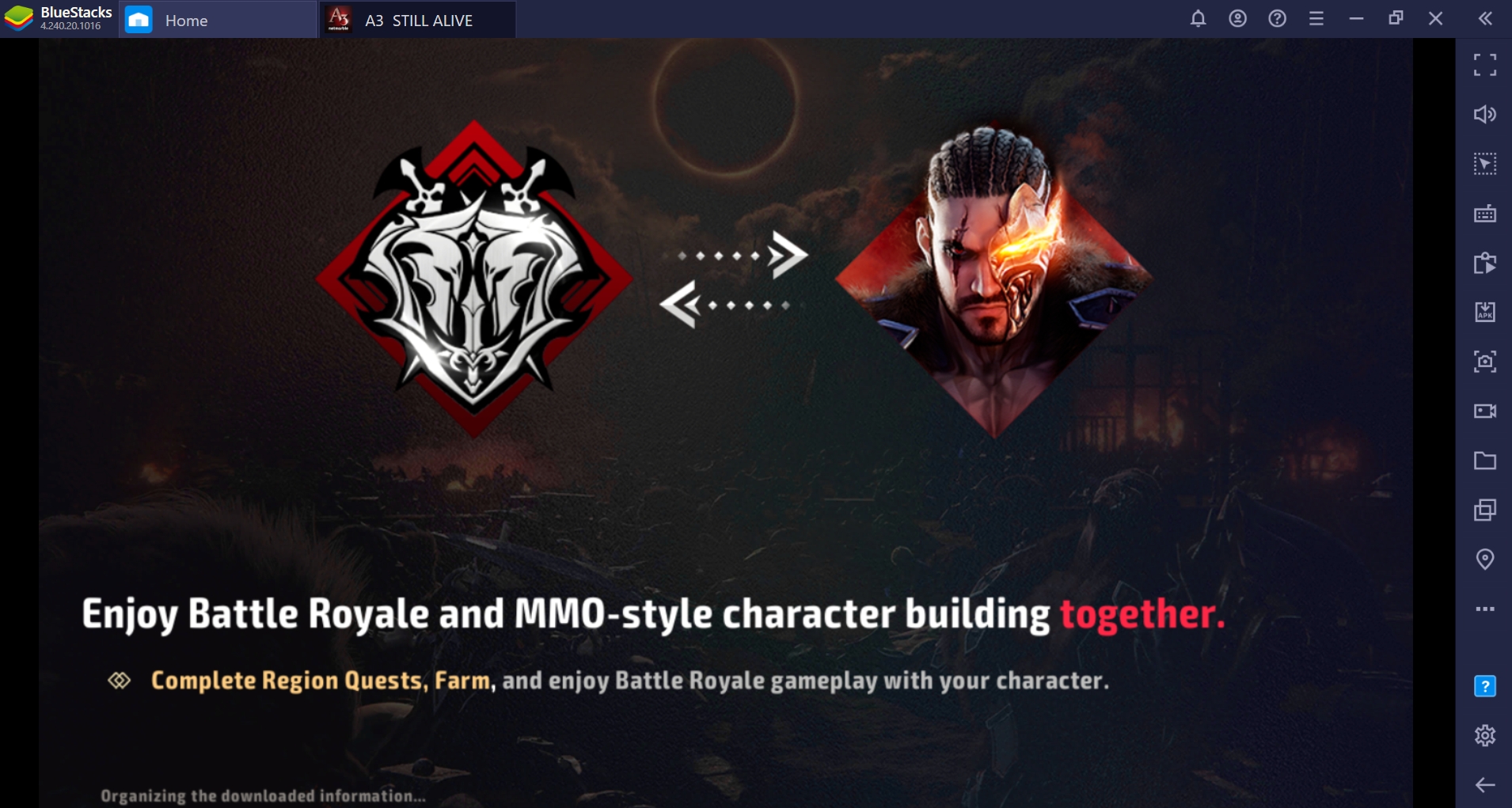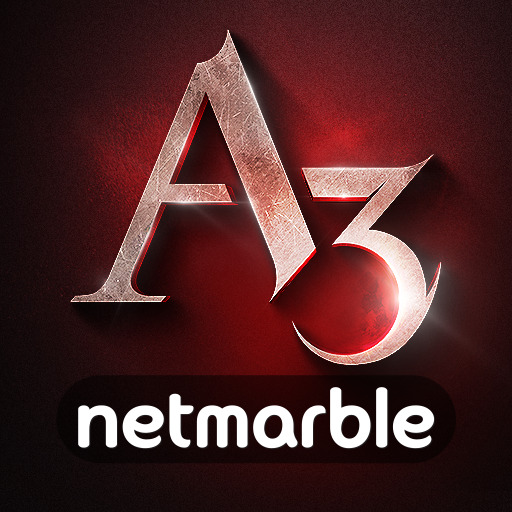 Netmarble's latest Role Playing Game, A3: Still Alive, launched globally on November 10, 2020. Since its release, the game has completed over 1 million downloads globally. Moreover, the game is currently ranking first in both the Apple App Store and Google Play Store.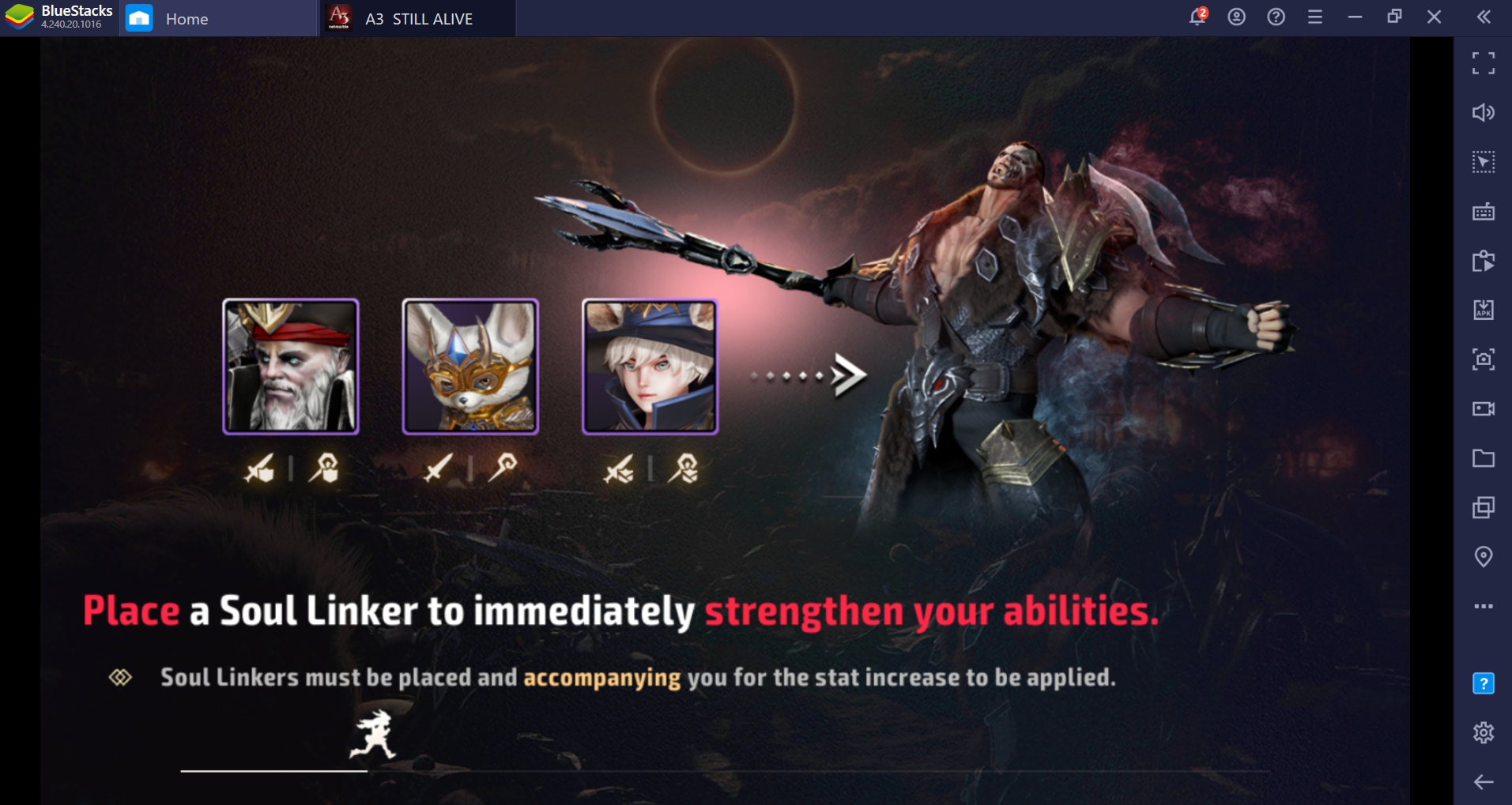 To celebrate this milestone, several in-game events are available for the players to take part in and win amazing rewards.
In-game Events
1 Mil Download Box Event
Players need to collect 1 Million Download box tickets to get started. They can then redeem these tickets in the 1 Mil Download Box event. Each reward board includes 36 boxes in total (1 1-Million Download box ticket is required to open each box) and a special reward hiding beneath one of these 36 boxes that can be claimed only once. There are 4 such 'reward boards' in total, which means each player can get up to 4 unique rewards.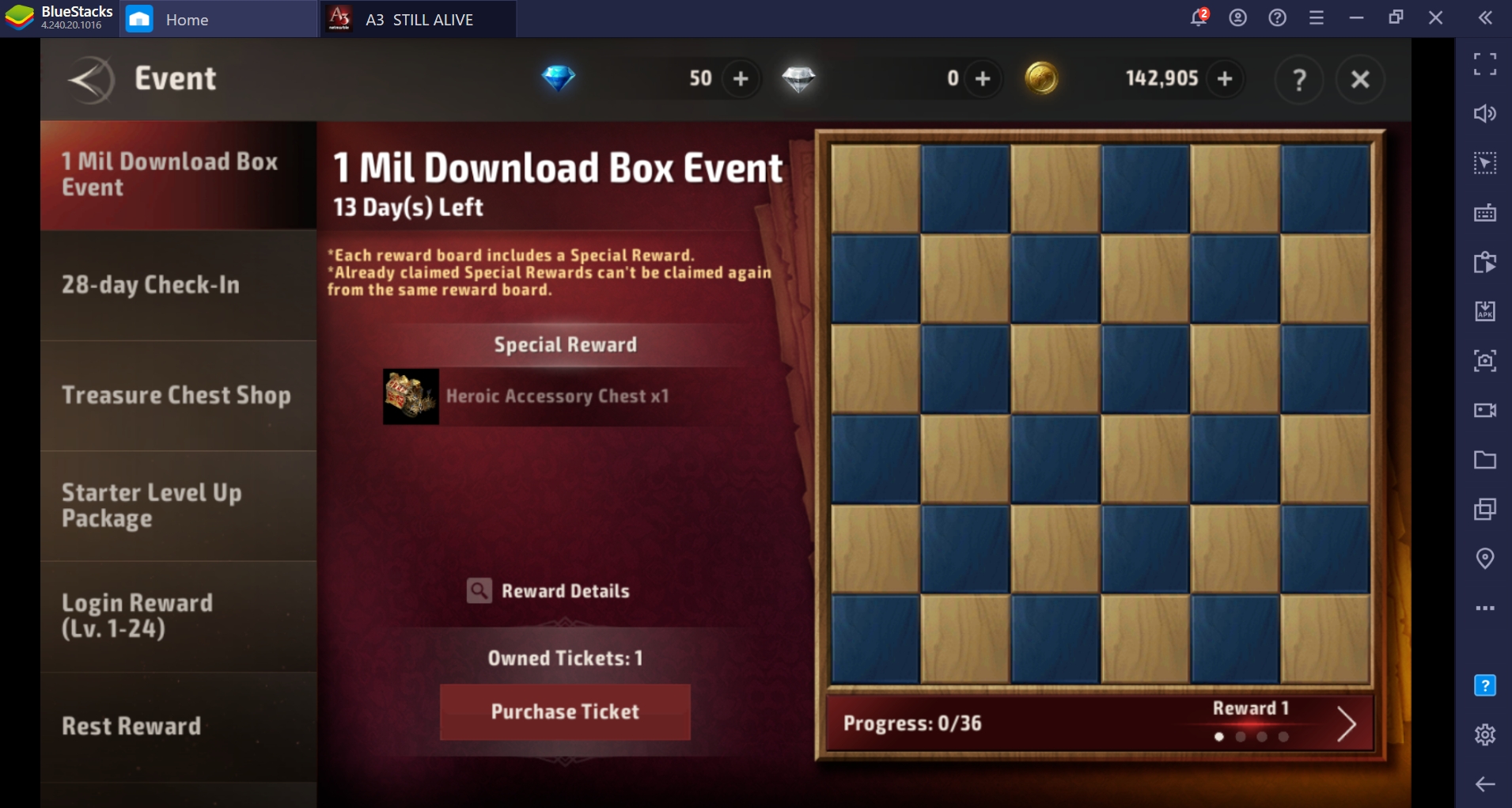 1 Mil Download Thank-You 7 Day Check-In Event
In this event, players need to log in for seven consecutive days to win rewards like 100K gold, Hayren's Essence, Topaz, and 1 Million Download Box Tickets. If a player successfully logs in for seven days in a row, they can claim the Rare 5* Soul Linker.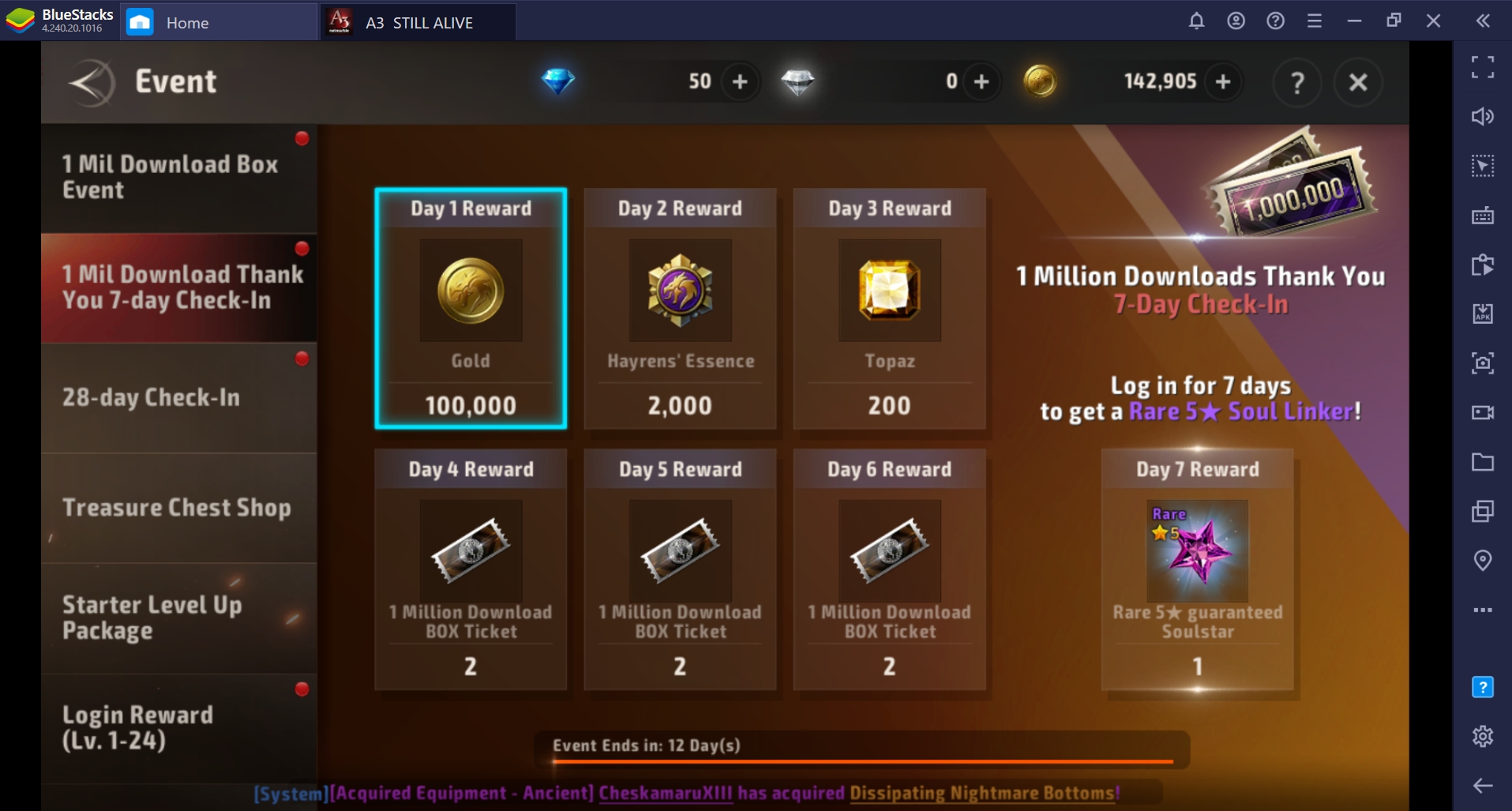 28-Day Check-In Event
In the 28-day check-in event, players need to log in to the game daily to get free in-game rewards like gold, experience, box tickets, soul stars, mana stones, region quest reset scrolls, and much more. If you're late to the event and missed some rewards, then you can claim past check-in rewards by using the in-game currency 'Blue Diamonds.'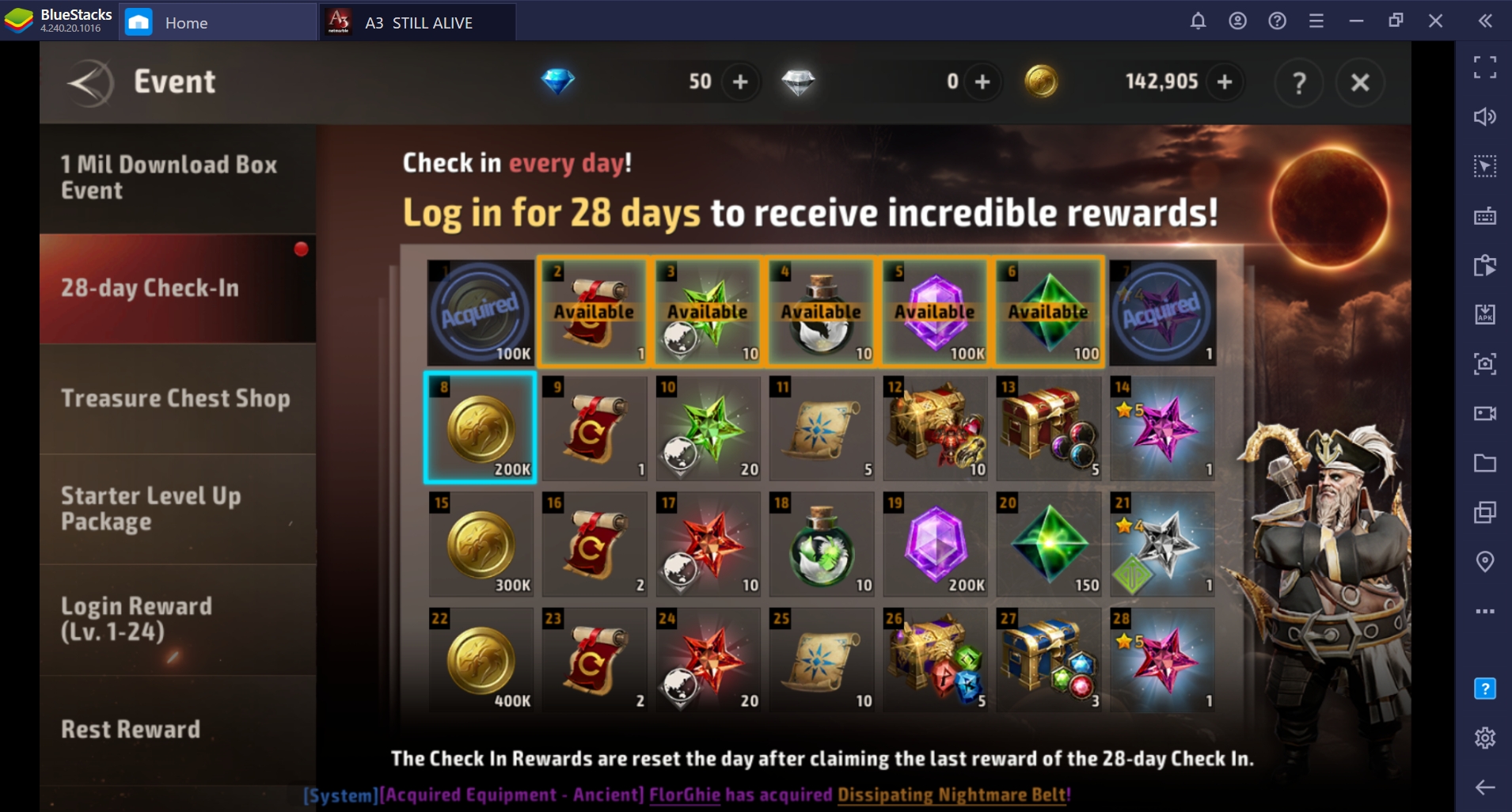 Both the '1 Mil Download Box' and '1 Mil Download Thank-You 7 Day Check-In' events end in 12 days, so make sure you participate in these events and finish them as soon as possible to get the free rewards.