News
Apex Legends Mobile: Soft Launch, New Game Features, And Limited Bonus Items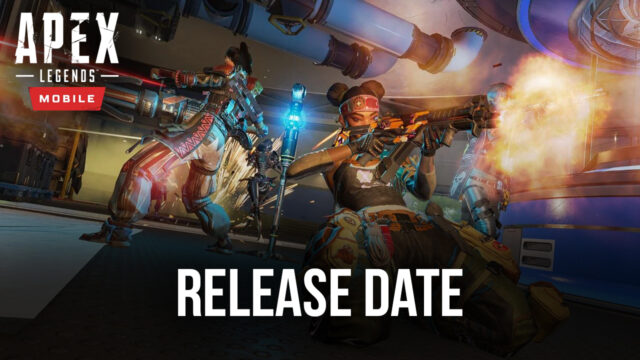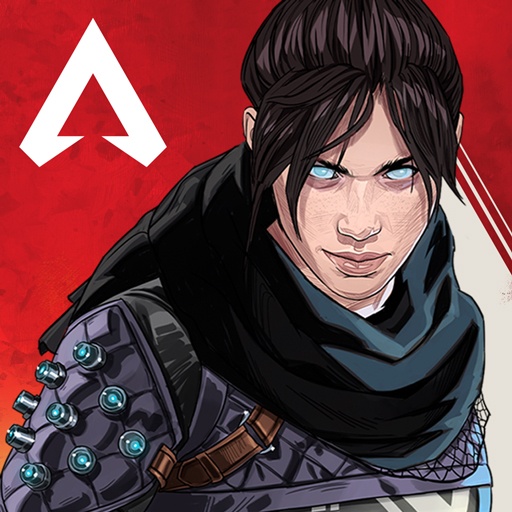 Note: This game is currently not compatible with BlueStacks
The popular hero battle royale game Apex Legends has finally made its way into the mobile space with the recent soft launch of Apex Legends Mobile by EA on March 7th. The game is now available for download on the Google Play Store and the App Store in 10 countries: New Zealand, Australia, Singapore, Malaysia, Philippines, Indonesia, Mexico, Peru, Argentina, and Colombia.
For the development of Apex Legends Mobile, EA has teamed up with Respawn Entertainment and Lightspeed & Quantum Studios, a subsidiary of Tencent Games.
Respawn is known for some of the best games in recent years like Star Wars Jedi: Fallen Order, Medal of Honor: Above and Beyond, Titanfall & Titanfall 2. On the other hand, Lightspeed & Quantum Studios has worked with popular mobile titles such as PUBG Mobile Lite, PUBG Mobile, and Game For Peace. Both companies are well-experienced in their field, meaning we can expect excellent quality from Apex Legends Mobile.
Keep in mind that Apex Legends Mobile is a standalone title with no cross-platform support; they will share the same world but different servers.
Why A Limited Regional Launch?
The closed beta tests conducted last year for Apex Legends Mobile were a massive success. They helped the developers fix the bugs, graphical performance, and gameplay elements. Now with a more significant number of players in this limited regional launch or soft launch, EA plans to test the matchmaking system, regional server capabilities, progression system, and most importantly, tune the in-game market.
They will use this opportunity to brush up and refine the in-game economy, things like purchasable content, store experience, themed time-limited offers such as Store Vaults, Apex Packs, and Lite Crates, crafting and purchasing of cosmetic items, and much more.
This regional launch will also focus on getting feedback to improve the different game modes like the ranked and make changes to the monetization experience.
Apex Legends Mobile: Soft Launch Features
Players will be able to enjoy battle royale on the World's Edge map, play team deathmatch, mini battle royale matches, 3v3 arenas, and join clubs.
As this is a soft launch, not all heroes/legends are available right now. However, here is a list of legends currently accessible in the game; Pathfinder, Bangalore, Gibraltar, Bloodhound, Lifeline, Wraith, Octane, Mirage, and finally Caustic, who will be available at Battle Pass tier 25.
As for the Battle Pass situation, players can purchase a Premium Battle Pass or a Premium PLUS BP, which offers extra XP, rewards, and bonus levels.
Limited Bonus Items That Everyone Can Earn
All the players who participate in this regional launch will get bonus items depending on the total number of matches played.
After 2 matches- Limited badge

After 5 matches- Limited Weapon Charm

After 10 matches- Limited Banner Frame
These items can be carried over to the upcoming global version and can not be bought with in-game currency. Meaning these items will be only owned by players who actively participated in this regional launch. In time, they will serve as a status symbol for experienced players after the global launch.
Features And Changes You Should Try Right Now
Apex Legends Mobile has a different leveling system than its PC counterpart. In the mobile version, each legend has separate levels, unique rank rewards, and the introduction of a perk system that players can equip in the loadout.

There are tons of new skins to look forward to, and we also get new unique animations for each legendary skin.

The mobile store is much better, offering better deals, especially in Apex packs.

The armory mechanics have gone through a complete revamp. Now, players can see their weapon stats, compare them directly to other weapons and also see how different attachments affect the stats.

New 3rd person Mode as well as a quick battle mode.
Account Progress Reset For Apex Legends Global Launch
As per EA, all the progress and items bought or collected in Apex Legends Mobile during this soft launch will be reset when the Global version hits the market. But don't worry, all the in-game money players spend on buying items will be transferred to the global account.
That means items will be converted back into in-game currency and credited to the new Apex Legends Mobile Global. In addition, the developers are also offering an additional 25% bonus in-game currency and limited rewards for players that participate in this soft launch.
Player Items That Can Be Transferred To Global Version
Legends skins earned at the end of Battle Pass

Limited Badges

Limited Weapon Charm

Limited Banner Frame
Keep in mind that all of this will only be possible if the player uses the same account for both regional and global versions.
Apex Legends Mobile: Device Requirments
The game is still being optimized for various devices, so these specifications may change after the soft launch test phase.
For Android, players will need at least 3 GB of RAM, 3GB of free storage, and Android version 8.1 or higher. The developers have also mentioned that the game will later be supported on Android devices with less than 2GB RAM from select brands like Samsung, Xiaomi, Motorola, Vivo, Oppo, Huawei, and Lenovo.
In the case of Apple devices, players need iPhone 6S or later running OS version 10.0 and up. But an Apple device only requires 2 GB of RAM and 3GB of free storage as minimum requirements.
When Can We Expect Global Launch?
Typically soft launches like this last anywhere from one month (30 days) to one and a half months (45 days). And then, after two, three weeks, we get the global launch.
In the limited regional launch press release, EA has mentioned that the in-game store will close for players on May 3rd, which could mean the end of the soft launch. So we can expect Apex Legends Mobile to launch by the end of May 2022 if everything goes according to plan.
That's all about the Apex Legends Mobile Soft Launch, but stay tuned for more gaming-related content from us.