News
Ubisoft Announces the Development of Assassin's Creed Mobile Game, Code Named Jade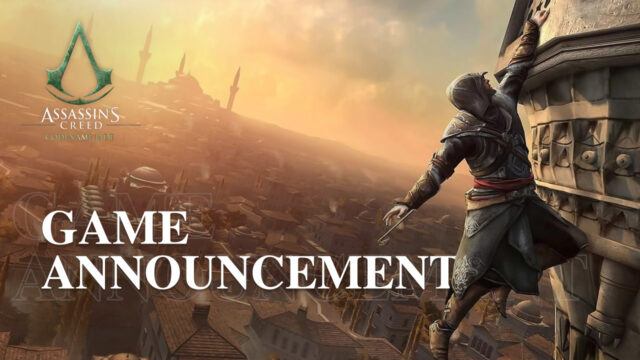 Assassin's Creed is a video game franchise with games based on the open-world action-adventure genre, published and developed by Ubisoft. The developers have recently announced their involvement in a new title in the franchise, codenamed Jade for mobile devices.
In the Assassin's Creed universe, Jade will be a AAA RPG set in ancient China. It takes place around 215 BC between the timeline of two other titles – Assassin's Creed Odyssey and Origins. Jade will allow users to create their character, which is unique to this particular title in the franchise's entire series of games.
Take Assassin's Creed everywhere you go with Assassin's Creed Codename JADE, a AAA RPG action-adventure game for mobile devices set in ancient China.#AssassinsCreed pic.twitter.com/MykzIZdoHR

— Assassin's Creed (@assassinscreed) September 10, 2022
The trailer gives us an overview of what the game has in store. It starts with the iconic eagle flying through China, where players can have their first look at the visual elements of the game. Ubisoft is known for its approach to Assassin's Creed on mobile devices, with its first entry being Assassin's Creed: Altaïr's Chronicles. It came out for Nintendo's popular handheld device, the DS, back in 2008, following up with Android and iOS versions the following year.
We got information on other titles with code names such as Code Name Red, Codename Hexe, and Infinity during the event. Ubisoft has not yet revealed a release date for Assassin's Creed's new mobile game, Jade. They have also categorised the release as "on the horizon," indicating that we shouldn't expect the launch soon. Therefore, we will have to wait for further updates from Ubisoft's end regarding the title's launch.