News
NetEase's New 'Badlanders' TPS Battle Royale Game Available for Pre-Registration and Entering Open Beta Soon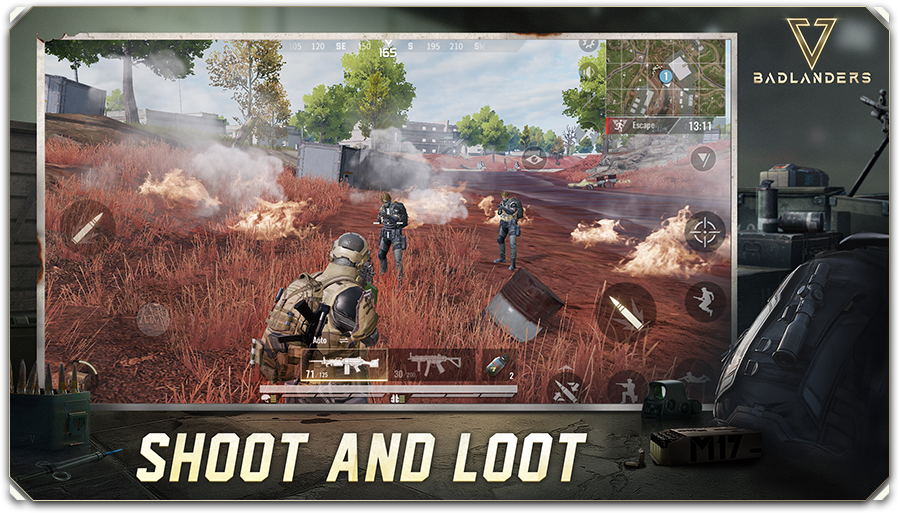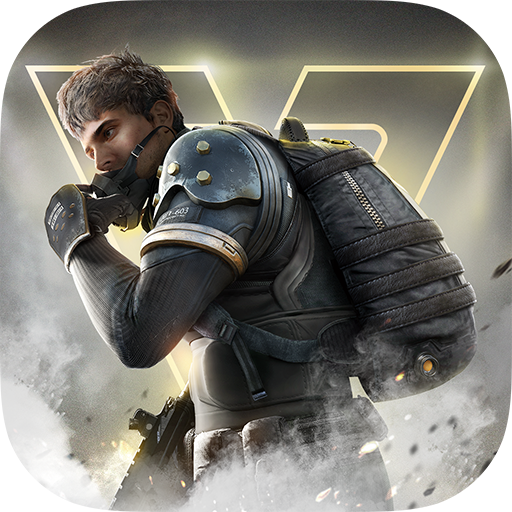 Another shooter is making our way to the market, this time in the form of Badlanders, NetEase's latest attempt at creating a battle royale game with unique mechanics and an interesting approach to weapon customization and economy. Even though it's similar in gameplay to other battle royales like PUBG Mobile or Free Fire, it stands out due to its innovative approach to its victory conditions (at least when it comes to mobile games) in which players don't necessarily have to kill everyone to be the winner. In this sense, Badlanders is more akin to a survival shooter than a proper battle royale.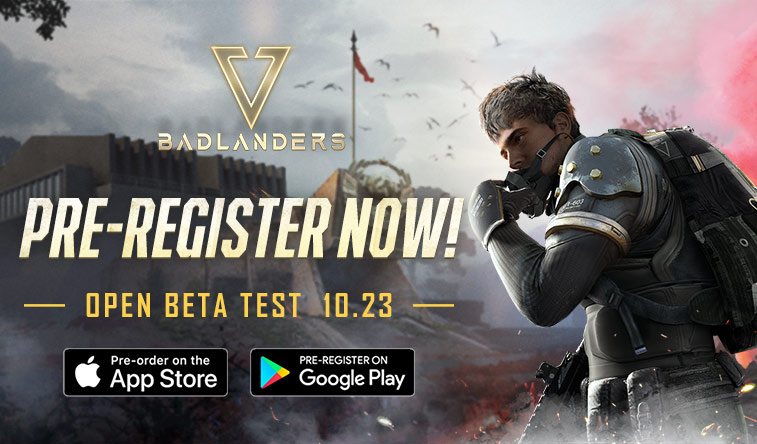 Surviving the Badlands
Most of Badlanders' elements are quite similar to that of other battle royales: You land on a small map along with other 24 players, and the objective is to arm yourself, fight against the other players, and defeat them while avoiding getting eliminated yourself. The twist here is that, despite being able to defeat all players like usual, you can also win the match by moving to the designated escape points, which appear after a certain time has passed, and waiting until the timer counts down. The players who escape in this manner get a victory screen and many rewards for their efforts.
Because of this unique variation on the classic battle royale formula, NetEase describes Badlanders as a regular TPS and not as a BR. In our opinion, however, you can call a cow a moose all you want, but it won't stop being a cow in the end!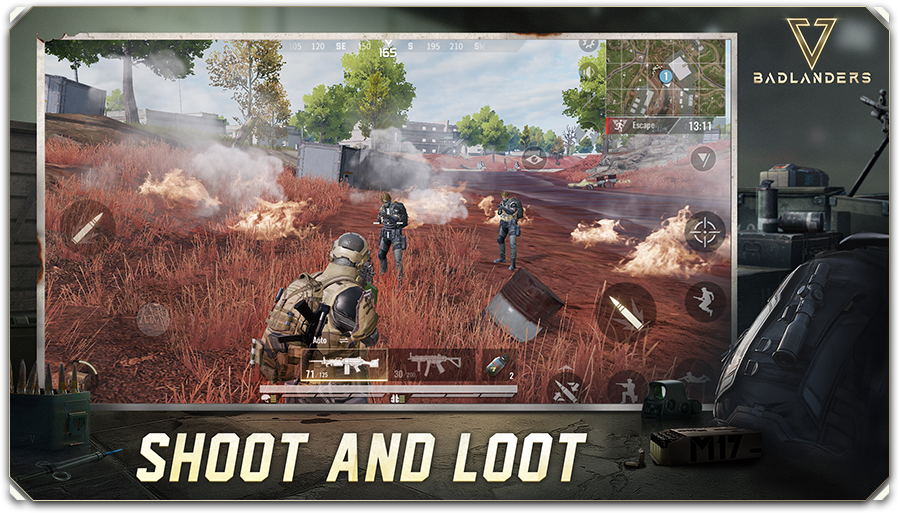 Tons of Weapon Customization
One of the selling points of Badlanders is that it has realistic loadouts and weapon customization features. Virtually every single weapon in the game can be customized with various types of attachments and upgrades. Players can then bring these souped-up monster weapons to the field to give themselves and edge over their enemies. However, if a player dies in battle, they will drop and lose all their gathered loot. In this sense bringing your own weapons to the field is always a gamble.
Do you want to run the risk of losing everything you have for a higher chance of victory, or would you like to play it old school and gather everything you need from the field?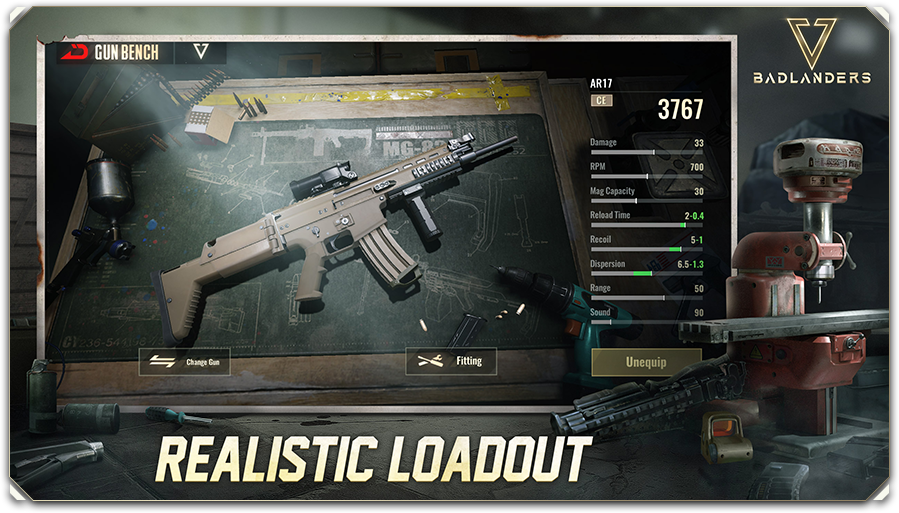 An Open Weapon Economy
Just like players can customize and bring their own weapons to the fight, they can also freely sell any of their armaments on the in-game market. Even items that are obtained through in-app purchases can be traded in this free market. In this sense, you can not only play the game like any other battle royale, but you can also focus on playing the economy and building up your fortune by buying and selling powerful weapons on the market.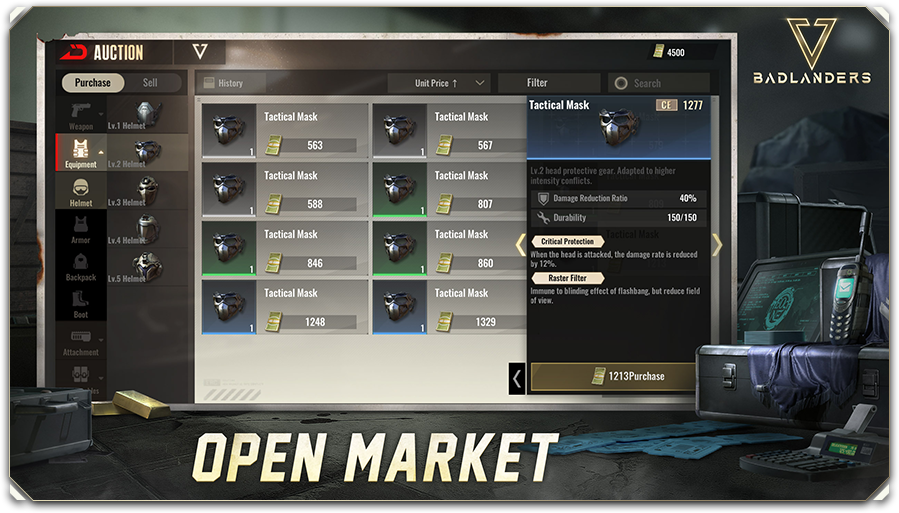 Badlanders Release Date
Though the official release date for Badlanders is still TBA, there will be an open beta starting on October 23. If you wish to participate in this test, you must pre-register for the game and you'll receive a notification once the beta testing commences. Also, make sure to check out the game's official website if you want to learn more about Badlanders.
Are you excited for this new spin on the classic battle royale formula? Leave us your thoughts in the section below!