News
New Battlefield mobile game to release in 2022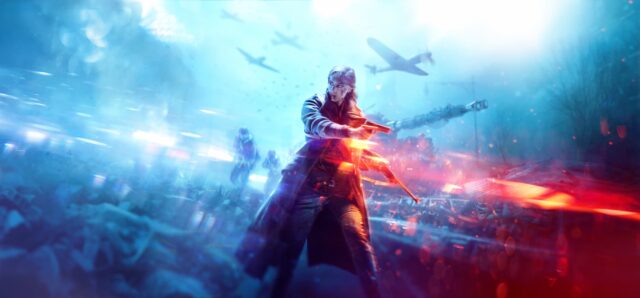 Battlefield is a popular first-person shooter video game series developed by EA DICE and published by Electronic Arts. The series already has around 11 games on PC and console platforms, and EA has now decided to expand the series by releasing a new title on mobile platforms. However, the name of this new game has not been announced yet
Release Date
Currently, the game is still under development, and there hasn't been any exact release date announced, but it will be arriving in 2022. Apart from the worldwide release, a soft launch for the game will happen during late summer this year, as revealed by Laura Miele, Chief Studios Officer at EA, during a Livestream of 'GamesBeat Summit 2021' event.
Here's what she said:
"This year, we are going to release a mobile game for Battlefield. We're really excited about it. The team's been working on it for years, Industry Toys out of Pasadena has been creating it and working on it for years, and we're just super excited to bring it to soft launch for the end of the Summer."
She further added:
"I think it's going to add to the Battlefield experience, I think it's going to be really meaningful for Battlefield players, and it's going to reach a lot more players around the globe for this brand. And that's how we're thinking about all of our big blockbuster brands and franchises. Free to enter business models, premium components of the game, mobile components of the game, and just getting it in as many hands-on as many platforms as possible."
Development and Partnership
EA DICE, a subsidiary of EA since 2006, has developed all of the video games in the Battlefield franchise, but for Battlefield Mobile, EA has decided to go with Industrial Toys, another acquired asset of Electronic Arts, which excels in developing video games for mobile devices. Previously Industrial Toys have developed the sci-fi shooter game Midnight Star and its spin-off. The developers have defined Battlefield Mobile as a completely different and highly skill-based game than Battlefield titles. Apart from the mobile version, a new title on PC and Console platforms, expectedly Battlefield 6 is set to arrive sooner.
Regarding the launch and development of both of the games Oskar Gabrielson, General Manager of DICE, said, "It's always been our vision to bring Battlefield to more platforms. So, after years of prototyping, I'm super happy to be able to let you know that our friends at Industrial Toys, working closely with all of us here at DICE, are developing a completely new Battlefield game bringing all-out warfare to smartphones and tablets in 2022." While he also added, "Make no mistake, this is a standalone game. A completely different game from the one we're making for console and PC, designed specifically for the mobile platform. It's being built from the ground up by iToys to make Battlefield-on-the-go a reality, and you can expect a fully-fledged, skill-based experience. This mobile game is now entering a testing period ahead of launching next year, so expect more details to come. I can't wait to show you the two Battlefield games we have coming! In the meantime, stay safe, and play some Battlefield!"
Gameplay
It is clear that EA wants to make its presence in the immensely growing mobile gaming scene, and this is the reason why the infamous publisher will be deploying its two popular PC titles, Apex Legends and Battlefield, to the mobile platforms. While Apex Legends Mobile will feature similar gameplay as that of its PC counterpart, Battlefield can employ the strategy of Call of Duty: Mobile by changing the tone of the game as per the platform. So, players can see a Battle Royale mode coupled with Multiplayer one to appease Call of Duty: Mobile and PUBG Mobile fans. All of this is based on speculation; however, players will have to wait till the game's soft launch to know the exact details about its gameplay.