News
Battlefield Mobile: Release Date and More Details About the Game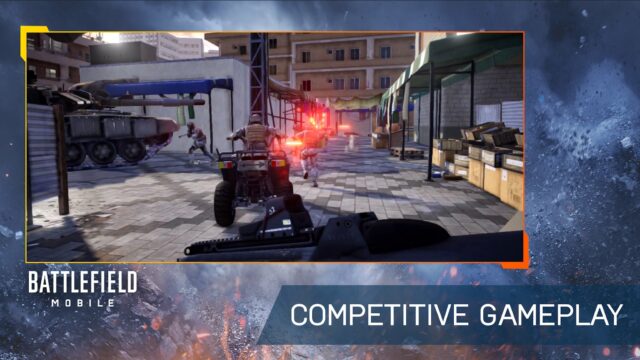 Battlefield Mobile, the mobile version of Battlefield, is an upcoming title published by Electronic Arts and developed by Industrial Toys. They have also collaborated with the existing Battlefield team, including its developers, DICE, to make it available for Android and iOS devices.
The Battlefield series has always been an immensely popular title worldwide, and now finally, after a long wait, EA will begin the beta testing for Battlefield Mobile in the Philippines and Indonesia. The testing will begin this Autumn, and the beta version will be available only for Android devices.
The game has been recently spotted on Google Play Store in the regions mentioned above, and EA has announced that they will be expanding the testing to other regions in the future. Players can pre-register for Battlefield Mobile, and at the start, only a limited amount of content will be made available to play.
"When we're ready to go broader, we'll launch a page that allows you to pre-register for the game and sign up for news about future playtests," EA said.
The beta version will be available for selected devices having Android 7.0 or above, and since mobile and PC or console versions will have completely different mechanics, Battlefield Mobile will not support crossplay and won't allow crossplay between mobile and PC or console versions.
Moreover, the game will be free-to-play with "only" cosmetic items being the paid content, which the players can get easily through the seasonal battle passes. However, Battlefield Mobile will only feature one map called Grand Bazaar and the Conquest game mode for the initial beta test.
EA has not shared anything else about the game, and we will update you once more information gets available regarding Battlefield Mobile.