News
Black Clover Mobile Game 2022: Release Date, Game Details And More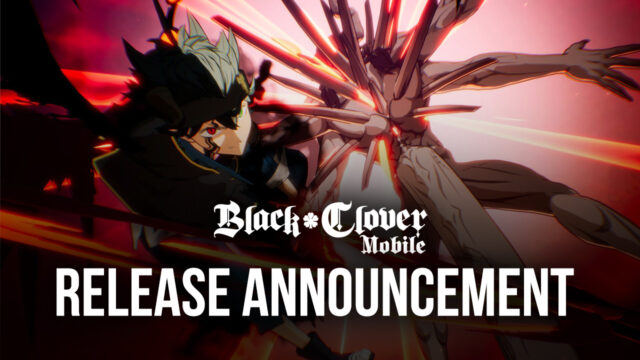 Black Clover Mobile is an upcoming action RPG game based on the iconic anime and manga series of the same name "Black Clover". The game is currently under development by Pearl Abyss and Vic Game Studios, as per a recent interview we may soon see a soft launch by the end of January or early February.
Vic Game Studio Interview
Vic Games Studios is a newly formed South Korean studio that is a subsidiary of Pearl Abyss.
And Pearl Abyss is best known for games like Black Desert Online, Crimson Desert & Shadow Arena to name a few.
In a recent interview, Vic Game Studio's CEO Jae-Young Choi said "Vic Game Studio will conduct black clover mobile focus group testing at the end of January and then conduct domestic soft launch"
Black Clover Mobile will get a soft launch in Korea and Japan, however, the Black Clover franchise does have a massive global fan base so we may get to see an English version soon.
"In Korea, we are confident of our own service. It has not yet been decided whether the Japanese service will do it on its own or if it will get help.
Concerns about global services are still shallow. It seems like we need time to reflect on how well our organization can do in global marketing. We are going to make an internal judgment based on the game's soft launch."
CEO Jae-Young Choi also spoke about the difficulty in getting the Black Clover IP for the game's story and character base.
"At first, I wanted to develop an IP-based game, but it didn't work out. He had a lot of know-how and was confident, but when I contacted him, the IP holder did not respond. Perhaps it is because Black Clover is an IP with global recognition, but we were a startup. After that, I was able to get in touch through Pearl Abyss and proceed."
Gameplay Details
If you haven't watched the Black Clover Mobile trailer yet, watch it here on the official YouTube channel. The game features great 3D animation and sports almost the exact art style as the anime series. As with most JRPG games, Black Clover Mobile will also feature gacha elements, like Genshin Impact or Honkai Impact 3rd.
After watching the trailer, it's pretty clear that the new game uses the same backstories as the anime series. In the trailer, we can see Asta and Yuno appearing for the Magic Knights exam, as well as the latest fight between Dante and Asta.
Iconic locations are also shown, like the Orphanage Church where Asta and Yuno grew up, managed by Father Orsi and Sister Lily. We got a glimpse of the entire Black Clover storyline up until now in the trailer.
Characters
We can get tons of familiar characters from the Black Clover anime series in the trailer and other official images on FB. As with most gacha games, the characters are divided based on their rarity from R to SSR.
Here are the characters rated R rarity;
Asta

Yuno

Noelle Silva

Luck Voltia

Magna Swing

Finral Roulacase
Characters rated SSR (Super Super Rare)
William Vengeance

Mars

Vanessa Enoteca
And then we have Gauche Adlai, a member of the black bulls with a sister complex, an SR(Super Rare) character. These are 18 playable characters in the game so far; the above-mentioned are only the ones we have seen.
You will find the rest of the BC characters in the trailer like Yami Sukehiro, Fuegoleon Vermillion, the wizard king Julius Novachrono and many more.
That's it for now about Black Clover Mobile; stay tuned for more gaming news.