News
Brawlhalla Mobile Landing on Android and iOS on 6th August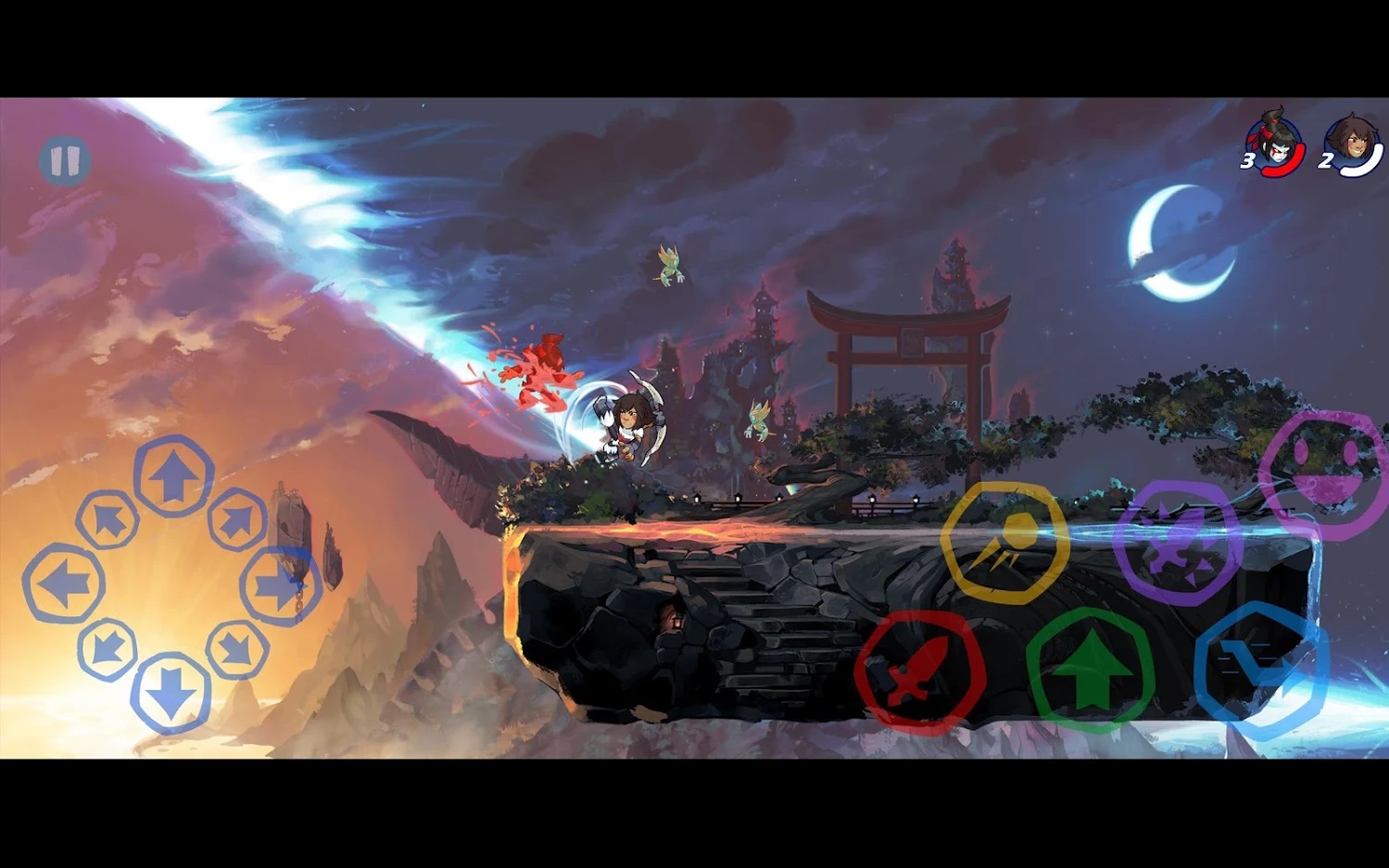 The Smash Bros. style brawler and awesome party game, Brawlhalla, landed on PC in 2015 and has provided hours of chaotic and hectic fun to players around the globe. For those who couldn't own the latest Nintendo console and purchase the corresponding version of Super Smash Bros. Brawlhalla filled that gap very nicely and has fostered a massive online community. Nowadays, the game has over 50 characters from which to choose fun, as well as a following of over 40-million players, which is nothing to scoff at when it comes to online presence, especially for a fighting game.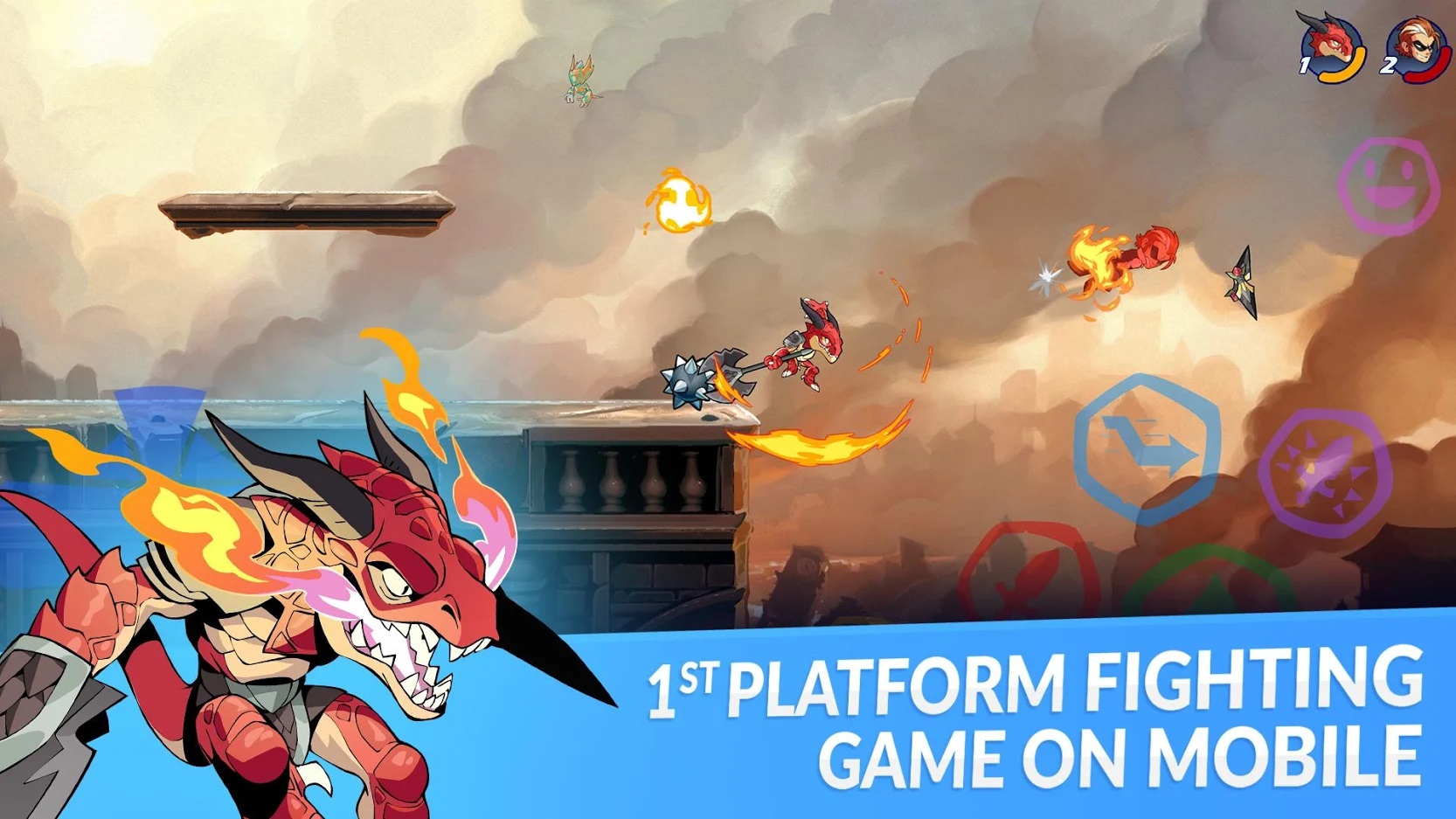 However, for those who still don't know about Brawlhalla, or haven't gotten to grabbing a copy of the game for PC, the community is about to get much larger as Brawlhalla Mobile is coming very soon for Android and iOS devices. In a few short weeks, everyone is going to be able to download the game for free on their phones, and enjoy everything it has to offer on-the-go.
Here's a snippet of what you'll find in Brawlhalla Mobile.
Chaotic and Hectic Battles with Up to 8 Players
Smash Bros. has created a unique fast-paced battle format ever since its first instalment in the N64, and Brawlhalla has captured it very nicely while adding its own unique spin to it. Matches in this game feature up to 8 players duking it out on a stage, trading blows, slowly building up damage, and finally knocking them to the sides of the screen for a KO. This type of gameplay is very fast-paced and intense and takes some getting used to. But when you finally learn the basics and start to make sense of all the action, it becomes a rewarding match of spacing, footsies, fundamentals, and both ground and air combos, not unlike that of any other fighting game out there.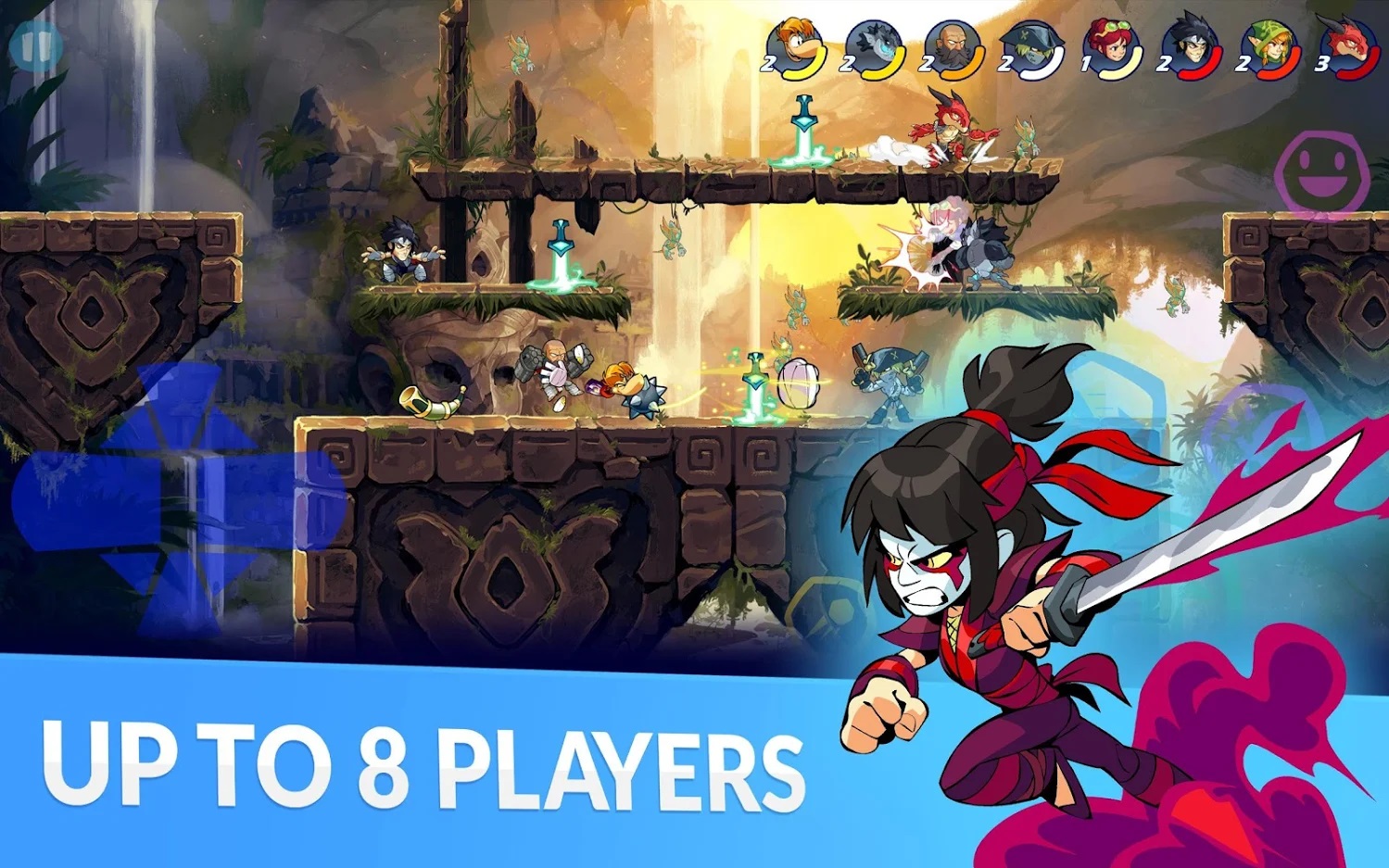 Brawlhalla Mobile will feature all of this as well, though we suspect it'll take a bit of getting used to playing it with touchscreen controls. We suspect more than a few players will use a Bluetooth gamepad (or *cough* play it on PC with BlueStacks *cough*) to get the edge.
Choose From Over 50 Different Characters
Brawlhalla currently features over 50 choosable Legends, all with their own movesets, skills, and strengths and weaknesses. A great part of the enjoyment of games like these is trying out all the characters, finding the ones that resonate with you the most, and then mastering their moves to destroy everyone you come up against.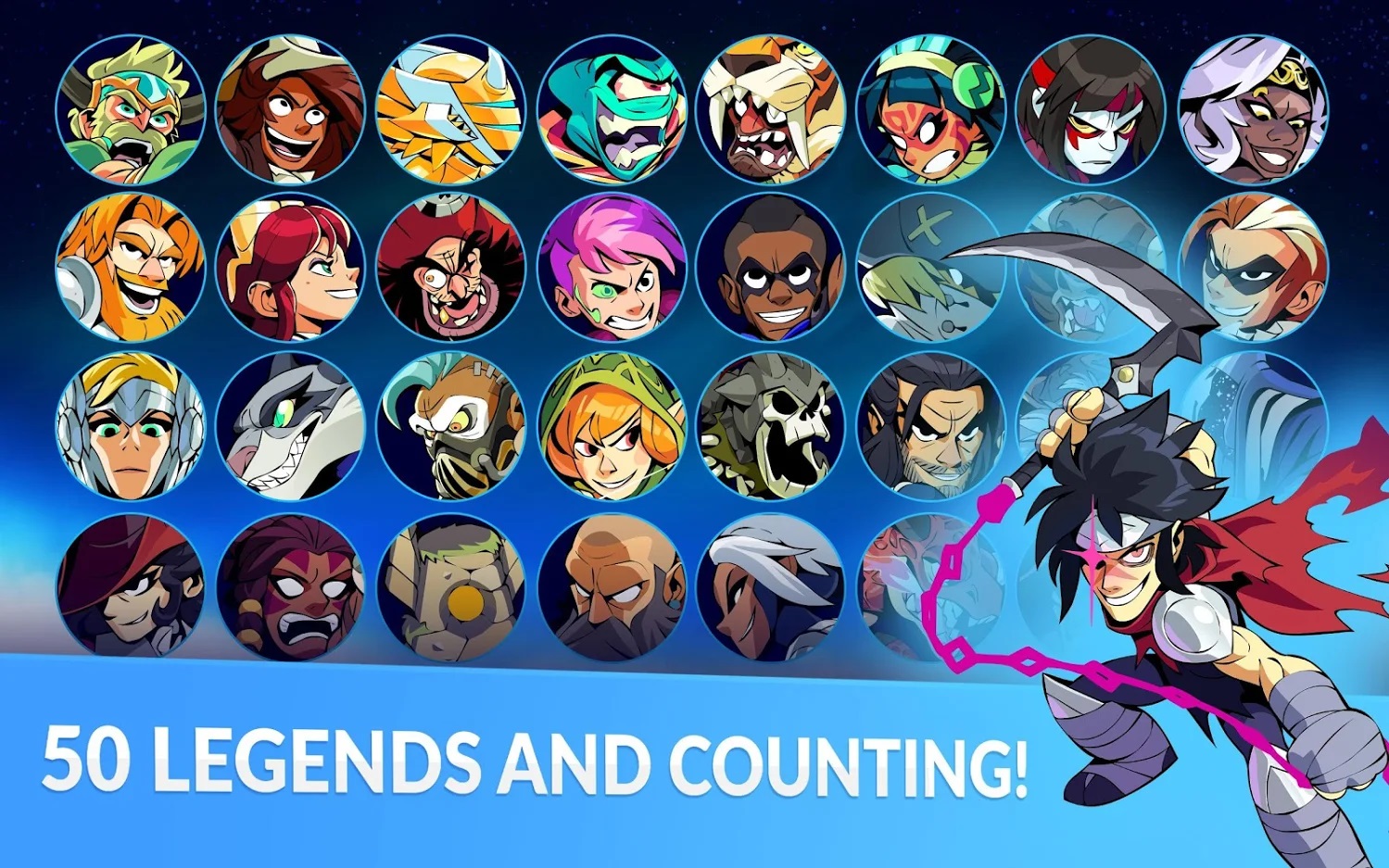 All the Legends in the PC version will be available in Brawlhalla Mobile. Moreover, the most recent patch of the PC game brought characters based on the popular Ben 10 cartoon. So if that's your thing, then you're definitely in for a treat. In fact, Brawlhalla is no stranger to crossover characters as it currently has Legends like Rayman, and various characters from Shovel Knight, Adventure Time, popular WWE wrestlers, and more.
Fully Customizable Controls
One of the biggest challenges of creating a mobile game with real-time combat will be its controls. Namely, creating a control scheme that allows the execution of precise combos and inputs. While the jury's still out on whether or not the controls in Brawlhalla Mobile will get the job done, the fact is that players can freely customize their controls schemes by dragging and moving the on-screen buttons to suit their preferences, which is always a plus in our books.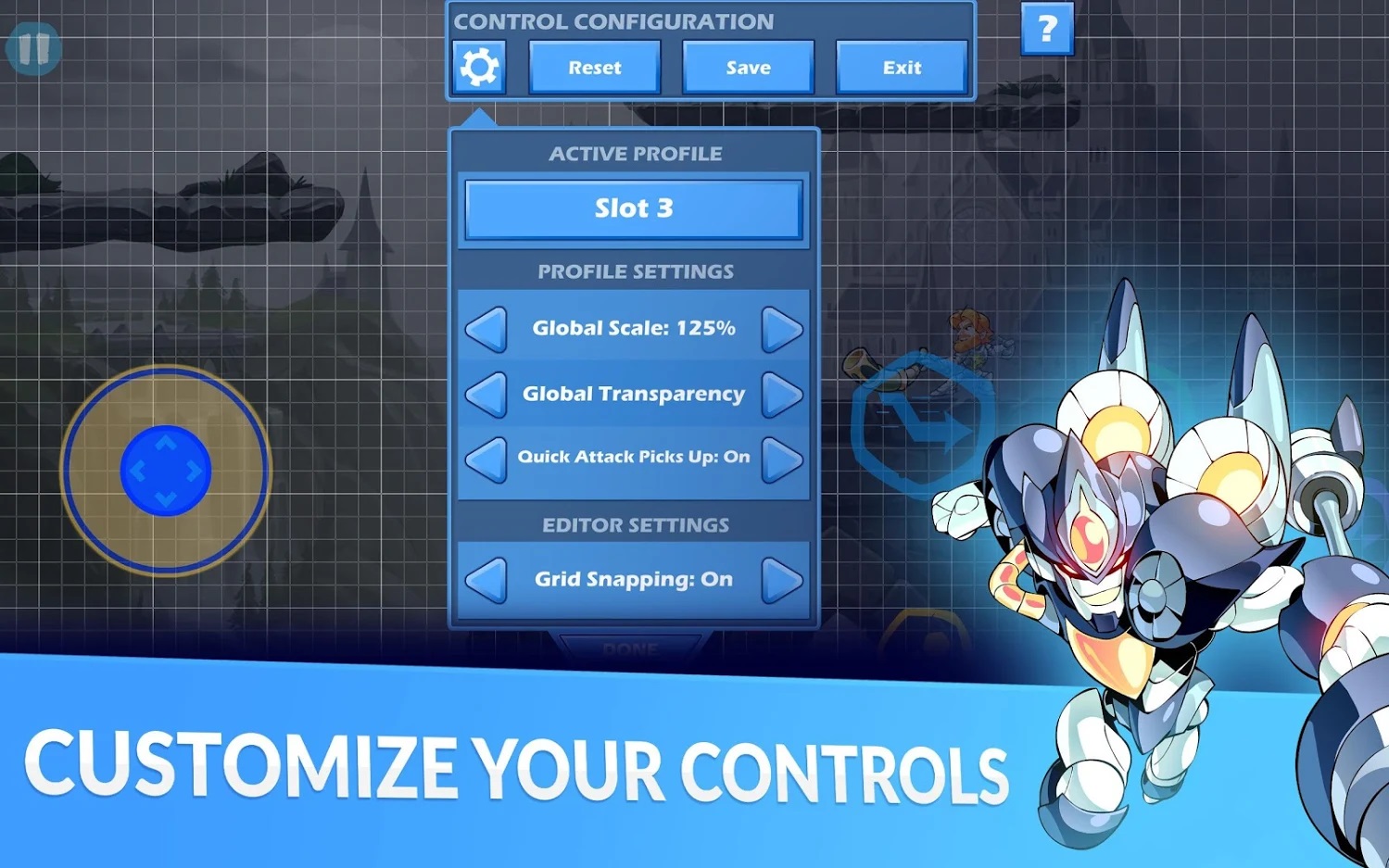 Test Your Mettle Against Over 40-Million Players Around the World
The launch of Brawlhalla Mobile is not massive simply because of the game's quality; that's only a part of it. This game is also quite good because it has a large community of gamers and a strong competitive scene, and Ubisoft has stated in their reveal trailer that the community of the mobile version will have over 40-million players. And the best part is that this game will feature crossplay across ALL platforms!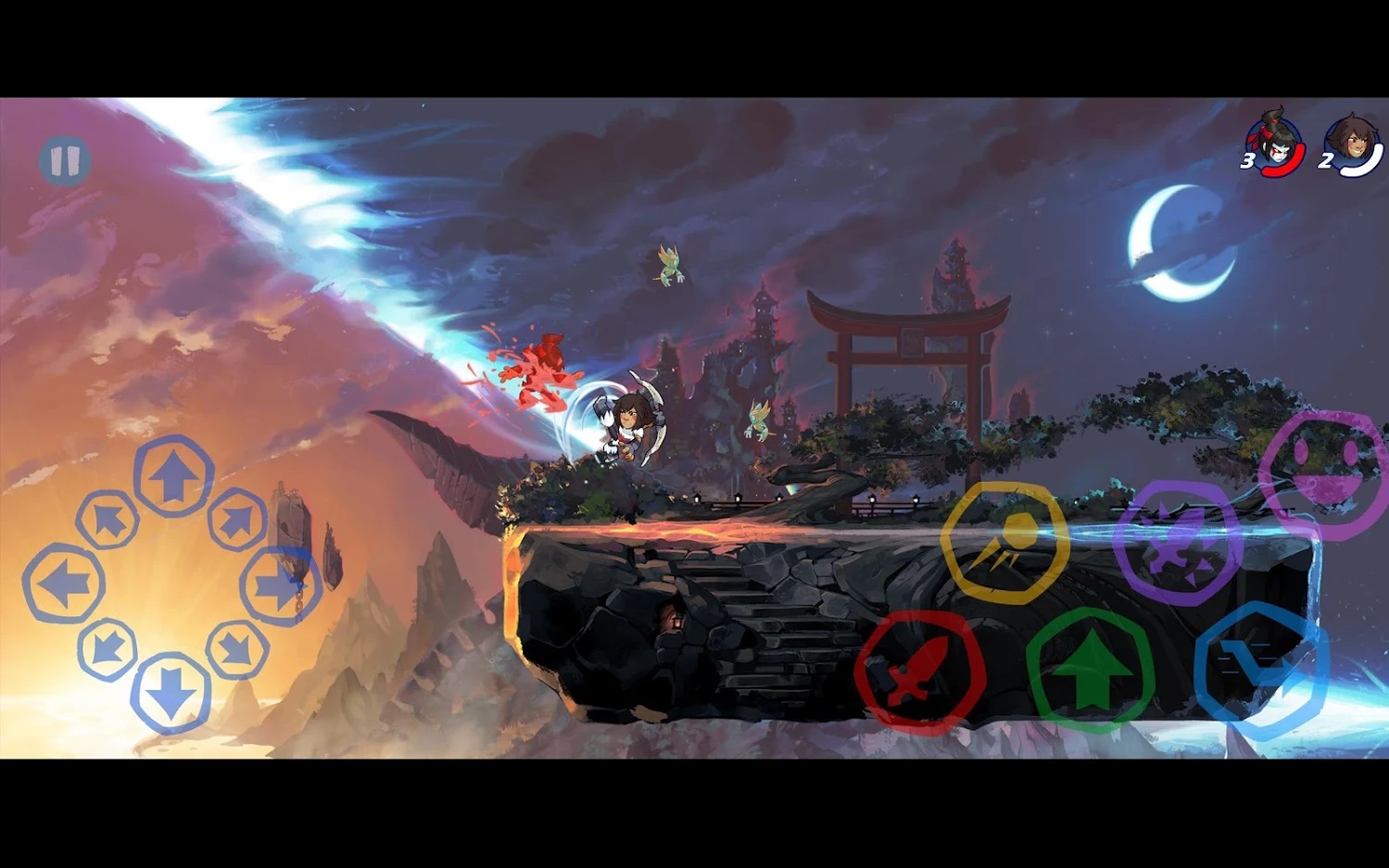 There are no dull moments in Brawlhalla, and the mobile version looks like it's not going to be the exception. If you're a fan of fighting games, then you're going to want to give it a try when it comes out on August 6.