News
Activision Announces Call of Duty: Warzone Mobile for Both Android and iOS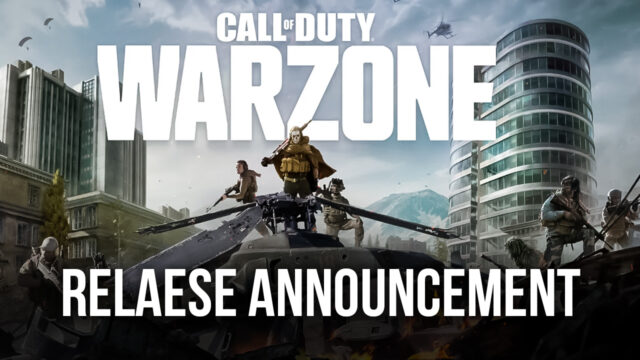 Activision's AAA title Call of Duty: Warzone has tasted a lot of success since its launch, having amassed an active player count of over 100 million at one point in April 2021. However, the title is now set to follow in the footsteps of fellow AAA game Apex Legends, with Activision announcing that a mobile port is set to be in the works for Call of Duty: Warzone. Once launched, the game will be released for both Android and iOS devices.
Activision has previously dipped its toes in the mobile port industry with Call of Duty: Mobile, which was a success by many parameters but failed to penetrate much of the market already captured by popular mobile games like PUBG Mobile and Free Fire.
Call of Duty: Warzone's mobile version though, could help Activision enter the said market, with the game likely to have the Battle Royale version that made the game popular on PC and consoles.
They are currently actively hiring for multiple positions for their internal studios like ​​Solid State Studios, Beenox, Digital Legends, and Demonware as they prepare to deliver an AAA experience to users on their mobile screens.
Call of Duty: Warzone is part of the Call of Duty franchise and is essentially a First-Person Shooter that brings the experience of Battle Royale to the Activision franchise. The title has two game modes – Battle Royale and Plunder. What differentiates Warzone's Battle Royale experience from mobile Battle Royales like PUBG Mobile is the ability to purchase items and loot drops in the game while also having the prospect of buying back a dead teammate. Also, the Gulag is a unique concept wherein any player that dies goes into the said Gulag and has a chance to come back into the game if they win their one-on-one bout.
While there isn't any particular information available about what Call of Duty: Warzone Mobile will entail, the aforementioned features, characteristics, and AAA visuals could be an intriguing concept and experience for players.