News
Chimeraland: An Open-World RPG With No Boundaries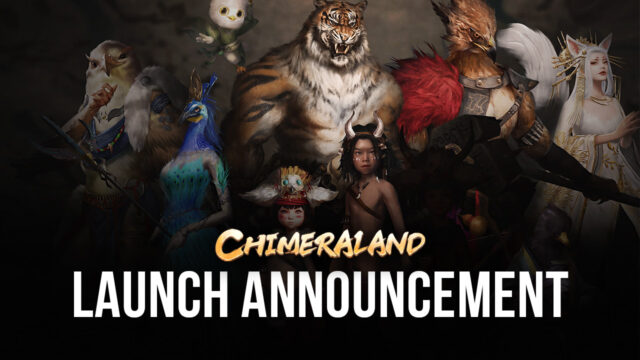 Chimeraland is an open-world sandbox RPG featuring a global map with an endless combination of creatures. The game also offers unlimited PVP showdowns and the Zhongshan Mainland part of the map will be open 24/7 for players to compete for PVP and resources in the wild.
In terms of world exploration and geography, Chimerland contains a total of 4 continents over 9 billion square feet of maps for you to gather, hunt, treasure hunt, and build homes.
You can hunt ancient strange animals on this gigantic map where you will find hundreds and thousands of years of strange animals for you to hunt materials for making artifacts and equipment, you can also capture them as pets and customize their appearance by devouring them in pairs.
A unique copy, you can enter more than ten kinds of single-player and team copies carefully prepared for you by interacting with special furniture and large map scene elements to carry out various themed challenges
Minimum Requirements For Chimeraland
For iOS, the minimum requirement is an iPhone 6S or higher featuring at least iOS 9.0 and a free storage space of 6GB.
However, the recommended is an iPhone 8 or better with iOS 14 or higher and a 10 GB free storage space.
For Android devices, the minimum requirement is a Snapdragon 450 with Android 6 featuring at least 4 GB ram and 6 GB free storage.
Now, this will run the game but for a good experience, players will need a device with at least a Snapdragon 845 and Android 9 featuring a whopping 10 GB of RAM and storage.
As for PC users,
Minimum Requirements
OS: Windows 10 or any other version with Direct X 11

CPU: Intel Core i3-10300

RAM: 8GB

Graphics Card: GTX 750
Recommended Requirements
OS: Windows 10

CPU: Intel Core i5-10400

RAM: 16 GB

Graphics Card: GTX 1060
Now, these specs may change in the feature as the game receives more graphical updates. You will need a 4 core 8 thread processor at a bare minimum, but a 6 core is preferred as these types of games are usually CPU intensive.
And make sure your system has at least 16 GB RAM, the minimum 8 GB will not suffice unless you have 4 or 6 GB of VRAM to spare.