News
Chromatic Souls: AFK Raid, Com2us' First NFT Related Tactical RPG, Opens Pre-registrations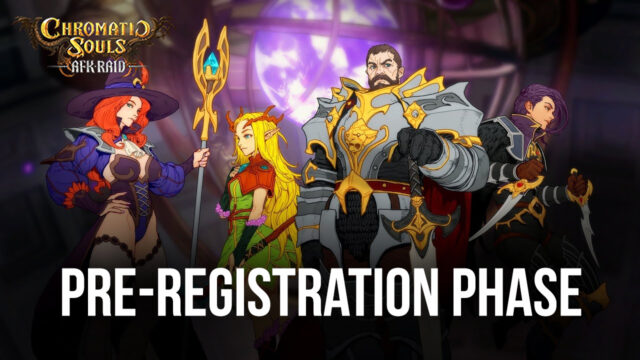 The modern world is moving towards metaverse and with it, we are beginning to see NFT elements being submerged into the games through cosmetics, mechanisms, skins, and more. Chromatic Souls: AFK Raid is Com2us' first attempt to inculcate NFT into gaming through the tactical Role Playing Game. The game has opened up pre-registrations for the community, with AFK Raid able to be played on any Android with at least an OS version 4.4 and a minimum of 2GB of memory.
As the name suggests, AFK Raid is an Idle fantasy RPG, meaning players continue to earn rewards or in-game currencies without expending screen time on the application. The game involves four unique classes of characters – Rogue, Mage, Knight, and Druid – all available for the players to choose from and witness their growth every day through the Idle Play element of the tactical RPG. Players can band together with allies to take on missions and monsters along the way while also slaying monsters for rewards and bonuses. Rewards include game tokens unique to the game, which form the NFT element of AFK Raid as well.
The NFT element in the game is key to the game and can also be obtained by the players through trading and crafting. As far as pre-registrations are concerned, users who do so will receive a handsome bonus package. The users who participate in the pre-registration will be rewarded 5,000 Gold, 200 Ores, 200 Skill Scrolls, and 4 Chromatic Scrolls to begin their journey in the game.
Chromatic Souls: AFK Raid is the first of Com2us' plan to release 10 new titles in 2022 that combines NFT elements and the gaming experience.