News
Crash Bandicoot: On The Run gets a Spyro The Dragon Crossover for Season 3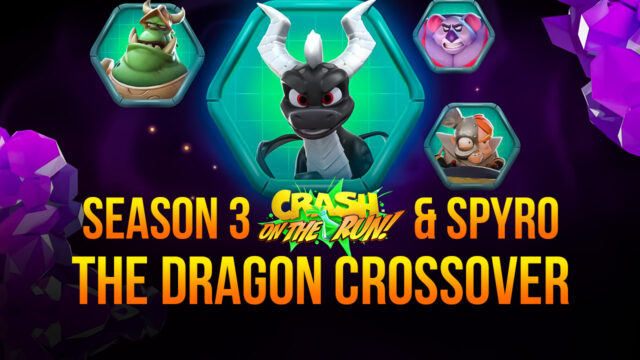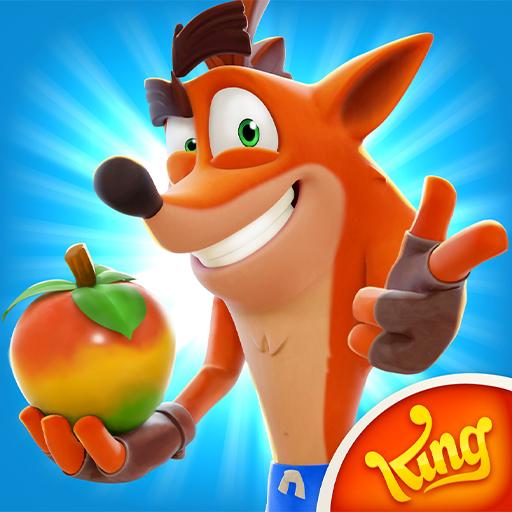 Crash Bandicoot: On The Run, the massively popular endless runner game developed by King which had over eight million downloads on the day of its release, has come back for its third season, and with a whole host of new characters. These characters come from another popular video game series, Spyro The Dragon, and will accompany Crash Bandicoot and his friends as they attempt to defeat Dark Spyro, Gnasty Gnorc, N.Gin, and Koala Kong in the game.
This is not the first time Crash and Spyro have had a crossover. Crash Bandicoot Purple: Ripto's Rampage, and Spyro Orange: The Cortex Conspiracy, both saw the two iconic characters team up against nefarious forces.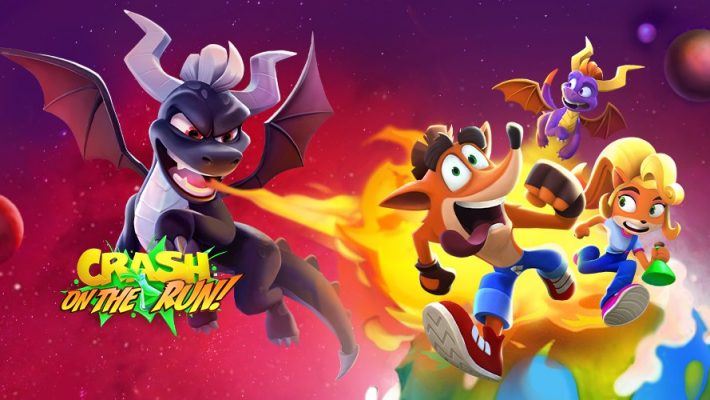 Season 2 of Crash Bandicoot: On The Run, called "Running Outta Time!" saw Nefarious Tropy, or N.Tropy as she is more popularly known, wreaking havoc on Wumpa Island, and it was Crash and Coco's responsibility to stop her in her tracks. Although Crash and Coco are successful in defeating N.Tropy, and, in the process, banishing her, we see that N.Tropy has left open a portal to the Dragon Realms. It is through this portal that Dark Spyro and Gnasty Gnorc invaded Wumpa Islands. Although Spyro chased them and made it in time to Wumpa Islands to help Crash and Coco, he also broke the portal in the process, leading to all the Spyro character's being stranded on Wumpa Island.
In the third season of the game, called "Battle Of The Dragons", Crash, Coco, and Spyro must fight back Dark Spyro and Gnasty Gnorc, while also repairing the portal which will enable Spyro to go back home and take the villains with him.
The new season isn't limited to the addition of these characters either. The game will now feature exclusive rewards, weekly missions for you to earn trophies, and brand new skins in the Bandicoot Pass. A seasonal leaderboard is another welcome addition to the game, and users can compete for the top ranks in the leaderboard to earn additional rewards.
As players of the game know, Crash Bandicoot: On The Run offers eleven different levels for users to compete in, starting from Turtle Woods in Wumpa Island, to Beach Jungle in N.Sanity Island. The new season brings along a new level for players to run through and explore, called Upstream. If the name sounds familiar to some players, it's because it debuted in the original Crash Bandicoot in 1996, providing us with a welcome throwback. The official level description tells us a little bit about what the new, 12th land will be like:
"Deadly Flying Fish are just some of the challenges you'll face in the wet, so stay dry. Things might get a little rough, but always remember: just keep spinning, just keep spinning…"
Upstream will feature four battle runs, a collection run, two challenge runs, and a time trial. The third season, Battle Of The Dragons, debuted on June 10, 2021.