News
A New Doctor Who Idle Mobile Game By ESGG Has Been Announced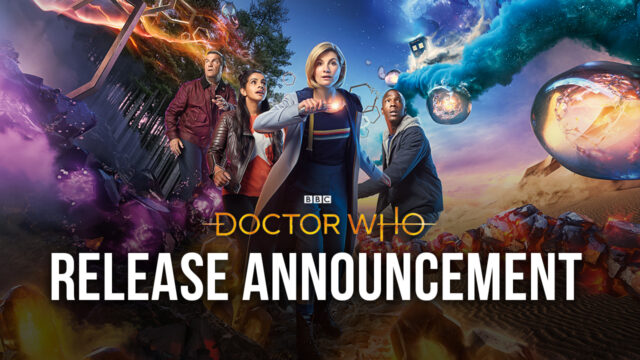 The Canadian game studio East Side Games Group (ESGG) recently announced the development of a mobile game based on the popular Doctor Who franchise. BBC Studios, the company that owns "Doctor Who" has already entered into a partnership with ESGG to develop the game.
The new idle mobile game will be free-to-play and mostly story-driven, featuring some of the classic Doctor Who storylines and characters. Doctor Who mobile will be developed using ESGG's proven Game Kit-Idle platform, and once finished, the game will also be published under East Side Games Group on both Android and iOS platforms.
Throughout the decades, we have seen 14 renditions of the Doctor;
Thirteenth Doctor: Jodie Whittaker (2017-present)

Twelfth Doctor: Peter Capaldi (2013-2017)

Eleventh Doctor: Matt Smith (2010–2013)

Tenth Doctor: David Tennant (2005–2010)

Ninth Doctor: Christopher Eccleston (2005)

The War Doctor: John Hurt

Eighth Doctor: Paul McGann (1996, 2013)

Seventh Doctor: Sylvester McCoy (1987–1989, 1996)

Sixth Doctor: Colin Baker (1984–1986)

Fifth Doctor: Peter Davison (1981–1984)

Fourth Doctor: Tom Baker (1974–1981)

Third Doctor: Jon Pertwee (1970–1974)

Second Doctor: Patrick Troughton (1966–1969)

First Doctor: William Hartnell (1963–1966)
According to the fans of the series, the most popular version of the Time Lord is a tie between the Tenth Doctor played by David Tennant & the eleventh Doctor, Matt Smith. As such, there is a chance that we might see these versions of the Doctor in the game, but it is ultimately up to the developers to choose.
East Side Games Group
The Chief Executive Officer of ESGG, Darcy Taylor, says "Doctor Who has been capturing the imaginations of people for almost 60 years, and we couldn't be more thrilled and honored to have the opportunity to bring this legendary franchise to mobile."
"This agreement with BBC Studios allows us to bring a truly iconic, globally-recognized franchise to an enduring fan base of new and diehard fans and further strengthens our 'Super Marquee' game publishing portfolio."
If you haven't heard of the East Side Games Group, they are mostly known for their Game Kit technology. Most of their games are idle narrative-focused masterpieces; here are some of the games they helped bring to life;
Archer: Danger Phone

Bud Farm Idle Tycoon

Cheech & Chong Bud Farm

The Goldbergs: Back to the 80s

It's Always Sunny: The Gang Goes Mobile

Trailer Park Boys Grea$y Money

RuPaul's Drag Race Superstar

And the recently released, The Office: Somehow We Manage
Kevin Jorge, the Senior Producer at BBC Studios, says, "We're delighted to be working with East Side Games Group to bring a new narrative-driven Doctor Who game to mobile."
"This new partnership will allow gamers and fans the opportunity to meet and collect a huge cast of iconic characters from across the Who-niverse, relive fan-favorite adventures, and defeat iconic enemies as they try to save the Doctor in an exciting new story."
That's it for now about the Doctor Who mobile game, but stay tuned for more gaming news.