News
EA's Latest Skate Game to Arrive on Mobile Devices Along with PC and Console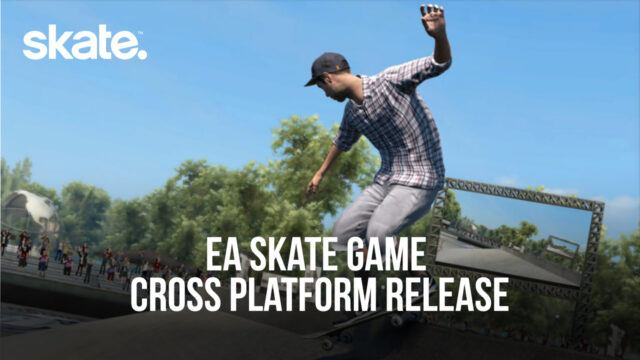 Electronic Arts' Skate series was pretty viral back in the days, especially during the mid-2010s. It was so viral that it caught EA's attention towards developing a new title, officially announced in June 2020. EA's in-house development team Full Circle worked on the game for two years and recently showed some very early in-progress footage at the end of last month.
The latest iteration in the series is not Skate 4 and is labeled simply as "Skate." Full Circle is believed to create this game as a live service-style one that won't have any yearly sequels and will grow and develop for years, largely thanks to the supportive Skate community which keeps things in place. The new interview video from the developer provides us with more details regarding this specific version of Skate and is filled with impressive information along with the pre-alpha gameplay.
The most notable information we got is the introduction of multiplayer and game progression sync across all the platforms, including PCs, Console, and Mobile Devices. The General Manager at Full Circle, Dan McCulloch, revealed that they wanted cross-play and cross-progression on mobile. He continued, "We're pretty early on mobile, but we want to get the controls and everything to feel great, and when that's ready, we'll bring it all together, and you'll be able to play on whatever platform you want with your friends, and that's going to be awesome."
Many old players of the Skate series might remember that it existed in the mobile format with the introduction of Skate It in 2008, a touch control-centric version of the original Skate for Nintendo's popular handheld device, the DS. The version also made its way to iOS devices in September of 2010, showing that the game is enjoyable to play on the touchscreen.
It is fascinating to note that everything will be synced up across all the different platforms in the new iteration of Skate. What do you think about a new Skate title being released with cross-platform gameplay across PCs, Consoles, and Mobile devices? Let us know in the comments below.