News
Eversoul – Miriam Re-Run and Guild Raid Improvements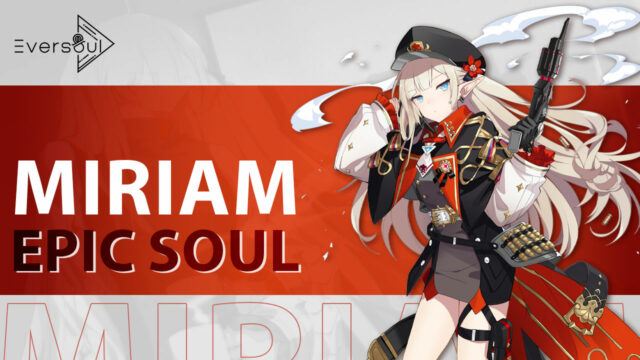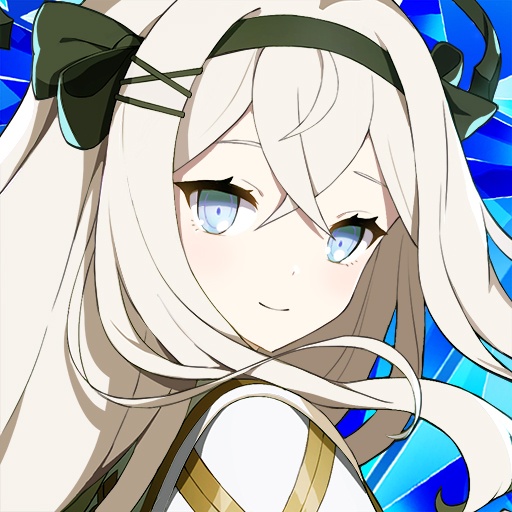 KakaoGames' recently released global game Eversoul is known for introducing amazing bi-weekly updates that bring tons of new content for it's growing player base. Recently completing over 1 million downloads on all platforms, the action-based 3D Idle RPG is more than 3 months old. The new update features a new Epic Soul Miriam in the general pick-up recruitment banner. You can check out her skills and abilities in the next section below. A host of improvements for the recently released Guild Raid game mode can also be seen. Players can download and install Eversoul as a free-to-play game on both the Google Play Store and iOS App Store.
Miriam – Epic Soul
Miriam is an Epic grade Soul that is from the Fairy faction. She is classified as a Ranger in-game and has great base stats. Miriam will be available to be summoned from the General Pick-Up Recruitment banner from 30th March 2023 till 13th April 2023. Miriam's description reads the following – "An inspector of the Soul Alliance who patrols and investigates the Gate-related incidents taking place in Eden. Thanks to patrolling in various places, she also became a passionate food expert. She has a cool personality and treats the Savior in a favourable manner."
Take a look at Miriam's skills and abilities:
Two Bullets (1st Sub Skill): Shoots twice in a quick motion. Deals damage equal to 180% ATK to the nearest enemy and obtains 2 "Magic Bullet" special buffs (up to 7 stacks).
Level 21: Damage changes to 200%.
Level 121: Damage changes to 220%. Adds an effect which decreases the target's DEF by 15% for 8.
Fatal Shot (2nd Sub Skill): A powerful single bullet guarantees a critical hit, dealing damage equal to 170% ATK to the nearest enemy and obtains 2 "Magic Bullet" special buff (up to 7 stacks).
Level 41: Damage changes to 185%.
Level 141: Damage changes to 200%. Adds an effect which decreases the target's ATK by 15% for 8
Exterminating Bullet (Main Skill): Uses up all current Magic Bullet buffs to attack the nearest enemy. Each Magic Bullet deals damage equal 80% ATK.
Level 81: Damage changes to 85%.
Level 181: Damage changes to 90%. If there are 7 stacks of the Magic Bullet special buff, then the attack will hit as a critical hit.
Eradicating Bullet (Ultimate Skill): Deals damage equal to 320% of ATK to the nearest enemy in a straight 3m wide area and obtains 2 "Magic Bullet" special buffs (up to 7 stacks).
Level 101: Damage changes to 345%.
Level 201: Damage changes to 370%. Changes the number of Magic Bullet special buffs obtained to 4.
A Deal with Samiel (Passive Skill): Tactical loading increases ATK by 26% for 10 seconds and obtains 3 "Magic Bullet" special buffs (up to 7 stacks).
Level 61: ATK increase changes to 29%.
Level 161: ATK increase changes to 32%.
Guild Raid Improvements
New content has always been the focus of Eversoul. In just a short span of 3 months, players can already see a ton of improvements to the game and in terms of new content released over time such as 10 new souls, the new Guild Raid, Arena modes, and fruitful events. While releasing new content, it's expected players will experience a ton of bugs and the system needs improvements in terms of core mechanics as well.
Well, the Guild Raid is receiving exactly that. A massive rework, so to speak. Here are the changes coming to the Guild Raid with the new update scheduled to be implemented on 30th March 2023:
The Guild Raid has been modified so that all players will not know the current HP of the boss. Secondly, the boss will now have Infinite HP and multiple HP bars to work with. Players starting a new battle will reset the buffs that the boss will get.

Players can now challenge the Guild Raid only 1 time per day compared to the previous 3 times per day. Instead of 3 challenges, now players can set up 3 different teams and the battles will take place simultaneously. Your entire damage will be calculated as a whole. Players will be able to sweep the boss after fighting 1 time at least.

The Guild ranking will be determined based on the total score obtained by the Guild members in accordance by their individual high scores of the week.

A one-time reward is given to all players individually based off their accumulated scores during the week. The participation reward is no more going to be given.

Based on the final rankings of the guild, a separate Guild ranking based reward will also be given to all guild members.
Players can read the official patch notes to get more in-depth information! To play Eversoul on a bigger screen of your PC, it is highly recommended to use BlueStacks along with your keyboard and mouse.