News
Eversoul – Pre-registrations Open for the Anime RPG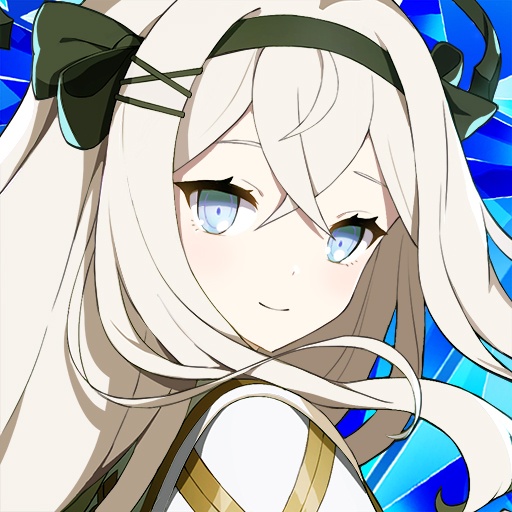 KakaoGames's latest project Eversoul which was teased multiple times in the Korean Game Show and conference is finally seeing a pre-registration opening as the release date creeps closer than ever before. The anime-stylized visual RPG is expected to release somewhere in Early January – February of 2023. The game is a graphical and visual beauty as players are all the more mesmerized by looking at the first official trailer posted by KakaoGames. The entire lineup of characters is called "Souls", which are divine spirits of the ancient weapons and artifacts lost to the past. However, they have lost the true origin or meaning of their artifacts. This is a journey of the Souls as they try to uncover their hazy memories and recover the true meaning of their past. Players will role-play as the Saviour which can look into the past of the universe and truly help the Souls in understanding their creation. Well, that's a plot everyone including us are confused about. Players can know more about Eversoul and the background story on the game's official website which was shortly modified after the pre-registration news broke out.
Pre-registration for Eversoul can also be done through their official website or through your respective app stores. The game is scheduled to launch as a free-to-play title on both the Google Play Store and iOS App Store. Players can also simultaneously follow the social media outlets of the game such as Facebook Page, YouTube channel, and more to keep up to date with the latest developments for Eversoul. The developers, KakaoGames, have also announced the different rewards that all players can get as part of the pre-registration campaign! These rewards are divided into multiple levels and their quality greatly improves as players complete the milestones. The levels and the rewards are as follows:
Level 1 (100,000 Total Pre-registrations)

– Gold x 100,000 + Mana Dust x 100,000

Level 2 (300,000 Total Pre-registrations)

– Everstone x 1000

Level 3 (500,000 Total Pre-registrations)

– Mica and Seeha Lobby Illustration

Level 4 (7000,000 Total Pre-registrations)

– Mica (Epic rarity) Soul x 1

Level 5 (1,000,000 Total Pre-registrations)

– Mica and Seeha Limited-edition Costume
Players will be glad to know that Level 1 and Level 2 have already been achieved! Players can get their rewards in the in-game mailbox after the server opens.
Eversoul Story and Features
The official storyline of Eversoul reads as follows – "Welcome Savior. In a distant future, long after the fall of humanity, where Souls have long lived in peace and harmony, you are summoned to fight an unexpected invasion. A gate has opened, spewing forth a relentless horde of monsters. The Souls are under attack and are not yet strong enough to hold back the tide. Only you, the Savior, can help the Souls find the secret powers hidden within them – ancient powers, unused, and long forgotten… Will you help the Souls restore their memories, unleash their true potential, and restore peace to Eden?"
Summon myriads of beautifully crafted Souls from 6 different factions, each with their own exclusive skills and battle animations, and form your optimum Soul squad.
Master faction advantages, harness party buffs, and explore formations to show off your ultimate skills in fierce battles.
Enjoy a stunning Visual RPG with graphics, animation, and artwork inspired by an eclectic array of anime while tuning in to beautiful audio designed to enrich your gameplay.
Create and explore your own flavorful town with a variety of structures and decor, where you can roam free and interact with your Souls, take on missions day and night, or just slay the monsters lurking around the corner.
Interact with colorful Souls bursting with personality, but choose your answers wisely as they decide the fate of your relationship.
Collect unique Souls that you can level up and interact with to unlock exclusive stories.
Climb the ranks of the Arena leaderboard, face off against epic bosses with your guild mates, explore labyrinths, and go on dungeon runs for a complete PvE and PvP experience.
A powerful narrative unfolds where you as the Savior are summoned across the multiverse to protect a parallel world from imminent danger.
AUTO BATTLES WITH IDLE MECHANICS
Hassle-free, effortless resource collection while you're idle, to earn as you play… or sleep!
Eversoul seems to be a great casual player-friendly game that demands extremely high graphical requirements which can put a strain on your PC's RAM allocation. Playing Eversoul on a PC using BlueStacks is highly recommended for an optimized and lag-free gaming experience.