News
Featured: Top 5 Best Sudoku Games for Android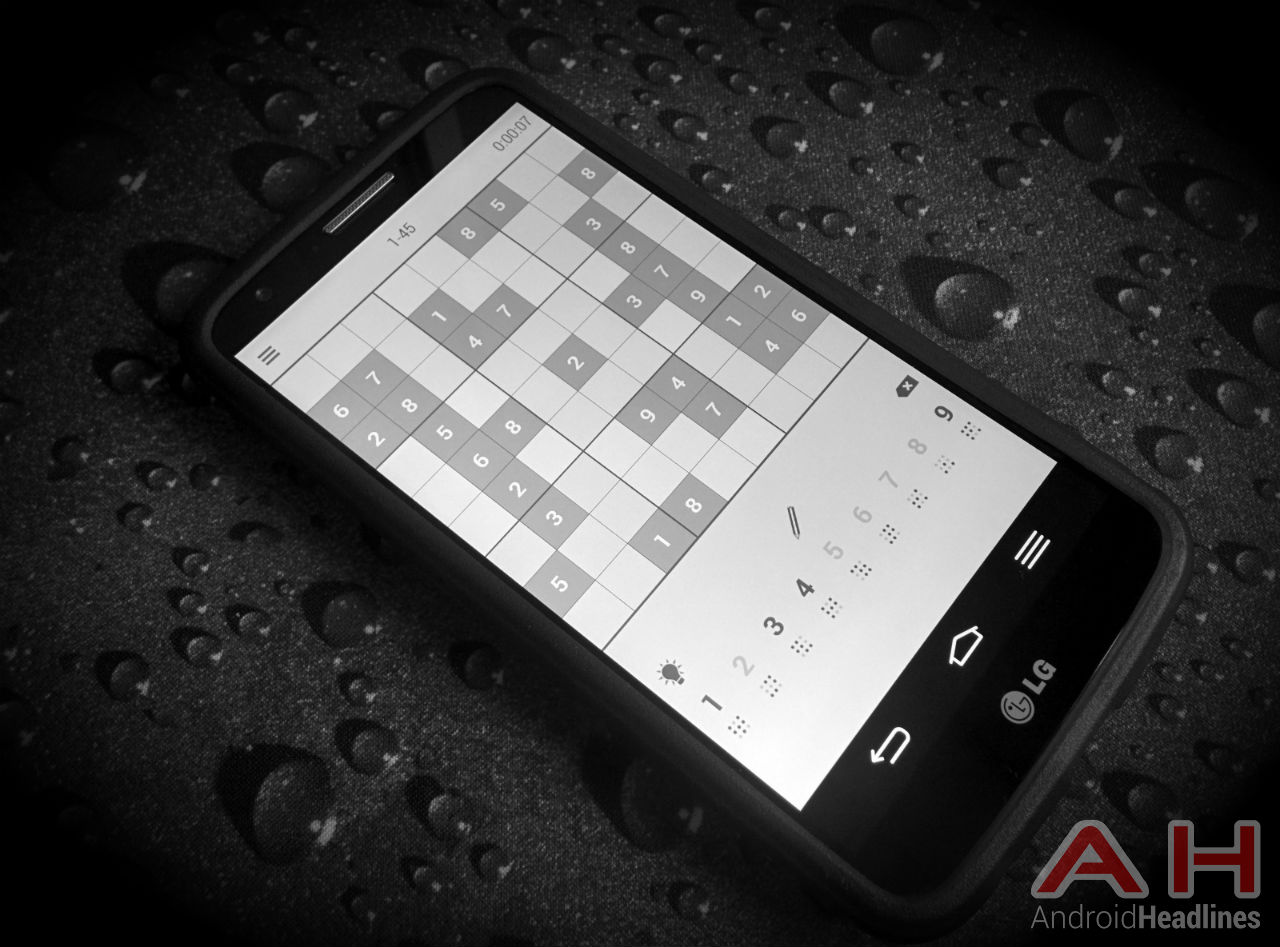 If you like puzzle games you've likely played Sudoku before. In the past you'd be stuck holding a Sudoku book or maybe you could find it in the puzzle section of the newspaper, but normally you'd have to take something with you specifically to enjoy a good game of Sudoku. Thankfully smartphones give us some fantastic games to play and don't require us to lug around paper books or newspapers to get the same level of enjoyment, and we'd like to help you out by sharing what we think are the 5 best Sudoku games we could find on the Google Play Store. If you just go to the Play Store and search for Sudoku you'll immediately notice that there are hundreds of Sudoku games on the market, and many of them look nearly identical. This is a guide to try and deliver the best results possible, but of course as any top 5 article goes this isn't necessarily the be-all-end-all list out there, just a list with apps that have a great feature, visual appeal and price blend versus other apps in the market.
5.) Sudoku Free
With such an unassuming name you'd never know you're getting so much value, but for the bargain price of free you get a whopping 6,000 puzzles and variations on Sudoku like x-Sudoku and Color Sudoku. The best part of the app is the Google Play Games integration that provides online leaderboards and achievements for your gaming pleasure. Just about anything that hooks into the Google Play Games service is almost automatically better because of what's offered, and Sudoku Free doesn't hold back here. If you need hints the game provides a note and highlight feature that will help you figure out what number is supposed to go in each box. The game is entirely ad supported and will let you disable ads after viewing 100 ad banners or by participating in one of the available promotions within the app.
4.)Travel Sudoku
Travel Sudoku at first seems like an ordinary Sudoku title until you check out the features. While it doesn't have Google Play Games integration and gets knocked down the list because of that, it makes up for it by providing an extra 2,000 puzzles over Sudoku Free, totally 8,000 puzzles, and has a really cool location alarm mode for when you're traveling. This feature is intended or those that use mass transit on their daily commute and just want to relax by playing a little Sudoku to start your day or wind down at the end of the day. The alarm feature lets you pick a geolocation where your stop is at, and when you get close to your stop the app will pop up an alarm telling you you're almost there so that you won't miss your stop if you're engrossed in the puzzle. This sort of feature is tailor made for something like Sudoku and makes this app one seriously unique one.
3.) Simply Sudoku
Simply Sudoku is a great little app with an absolutely gorgeous user interface and Google Play Games integration. At this point it doesn't have nearly as many puzzles as the previous two Sudoku titles, but the Google Play Games integration coupled with the sleek user interface and the overall presentation of the app bring it a notch higher in levels of enjoyment. Taking things beyond just a plain piece of paper with a grid on it, Simply Sudoku provides a visually compelling representation of Sudoku while providing nearly 1,000 puzzles. While only 100 of these are free to play the developer has been adding puzzles steadily via app updates for paid customers, giving you constant updates and new challenges.
2.) Sudoku 2 Go Free
Once again another Sudoku game that doesn't have Google Play Games integration but trumps that with sheer numbers of puzzles and features. Sudoku 2 Go Free has over 10,000 puzzles, 10 different variants on Sudoku and 5 levels of difficulty. Having a hard time? There are over 30 different ways of giving you hints, cell highlighting, notes and an undo/redo feature as well. The game is ad supported and ads can be removed via an in-app purchase.
1.) Sudoku Duel
All things point to Sudoku Duel being the ultimate Sudoku app, and you really can't argue with such a feature list. Taking a key from popular multiplayer games like Draw Something and Words With Friends, Sudoku Duel features a robust turn-based multiplayer mode and over 100,000 game boards with 5 difficulty levels. While it doesn't have as many hints or Sudoku types as the previous Sudoku title, the number of puzzles combined with the multiplayer experience trumps all at this point. In-game chat makes conversing with your opponent easy, and the account system is a fairly standard sign-up when you first log in. Google Play Games integration would likely shoot this game into the stratosphere, but you can't have your cake and eat it too sometimes.
There you have it! What we consider the best 5 games we've played on the Google Play Store. Have other suggestions? Let us know in the comments or on Google+, Facebook or Twitter. Maybe we'll include your favorite next time!