News
Genshin Impact – All We Know About This Upcoming Action Adventure JRPG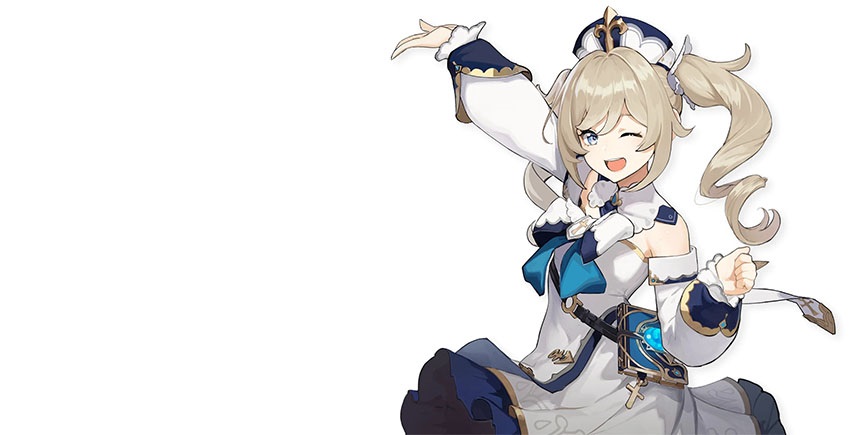 Oof, if there ever was a time to get hyped about a future game, that time would definitely be NOW. Genshin Impact is an upcoming action adventure multiplatform JRPG stated for release for Android, PC, and Console, offering some of the most ambitious graphics, mechanics, and one of the biggest open worlds we've seen on the platform. Sure, while large open worlds are fairly commonplace in PC and Console games, the same can't be said for the mobile platform.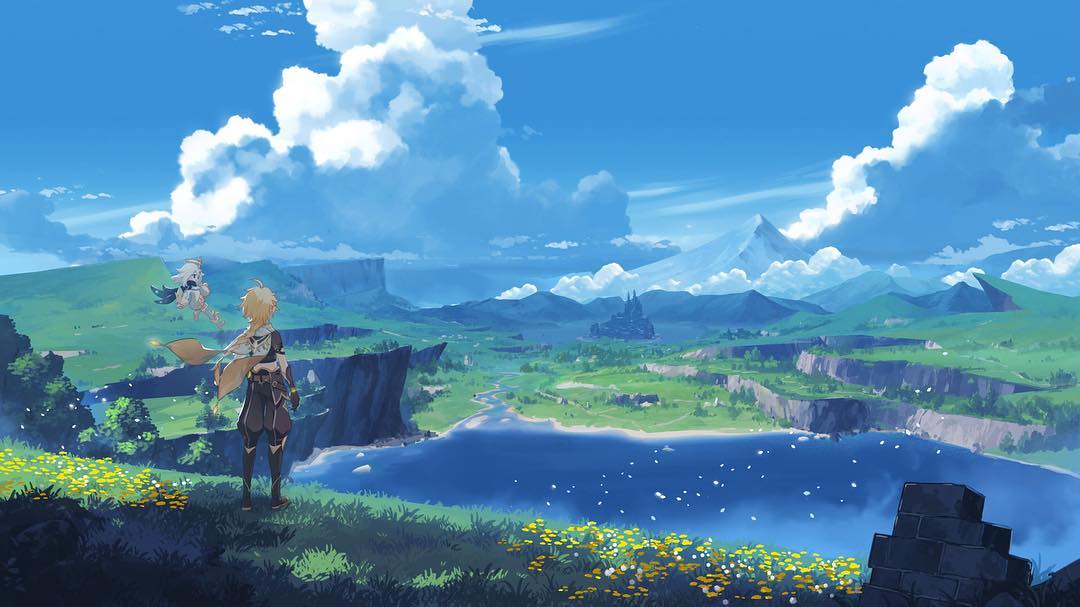 In this guide, we're going to tell you all we know about Genshin Impact.
What's it About?
Without diving too much into the story (because we really don't know much about it, nor do we want to spoil anything), Genshin Impact as an action adventure JRPG heavily-inspired by Nintendo's hit title, The Legend of Zelda: Breath of the Wild. In fact, it only takes a quick glance at the gameplay footage from the beta to see the similarities.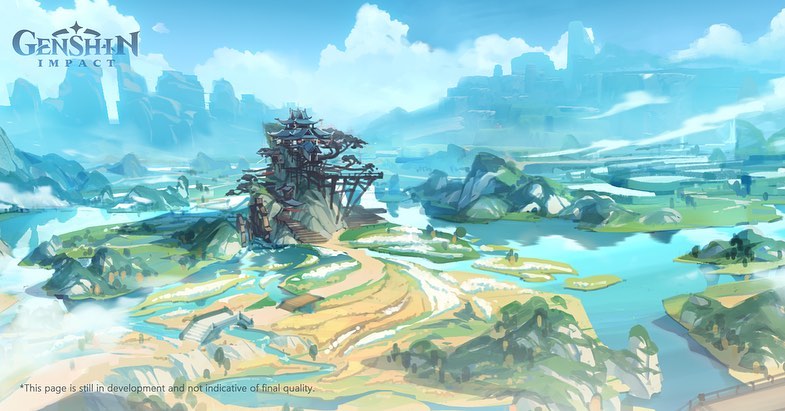 In particular, Genshin Impact takes the climbing, cooking, and combat systems from BotW and gives them minor tweaks here and there. The major difference here, however, is that you'll be exploring a vastly different world, with many different characters, quests, and exciting areas and regions that you'll be running around in. If you enjoyed the aforementioned Zelda game for the Switch, odds are that you'll really enjoy this game as well; it's more of the same goodness, but in a different package.
Moreover, it also has some mechanics and systems that are not in Breath of the Wild, such as the aforementioned RPG mechanics. In this game, you get to level up a wide variety of characters to power them up and unlock more moves and abilities.
The interesting thing here is that the devs miHoYo say that Genshin Impact is NOT an MMORPG, despite being able to play with friends (though the game is reportedly completely possible to play and beat solo), featuring daily missions, a guild system, and being free-to-play. While this definitely sounds like it has the makings of an MMO, we need to wait until the game actually releases before being sure.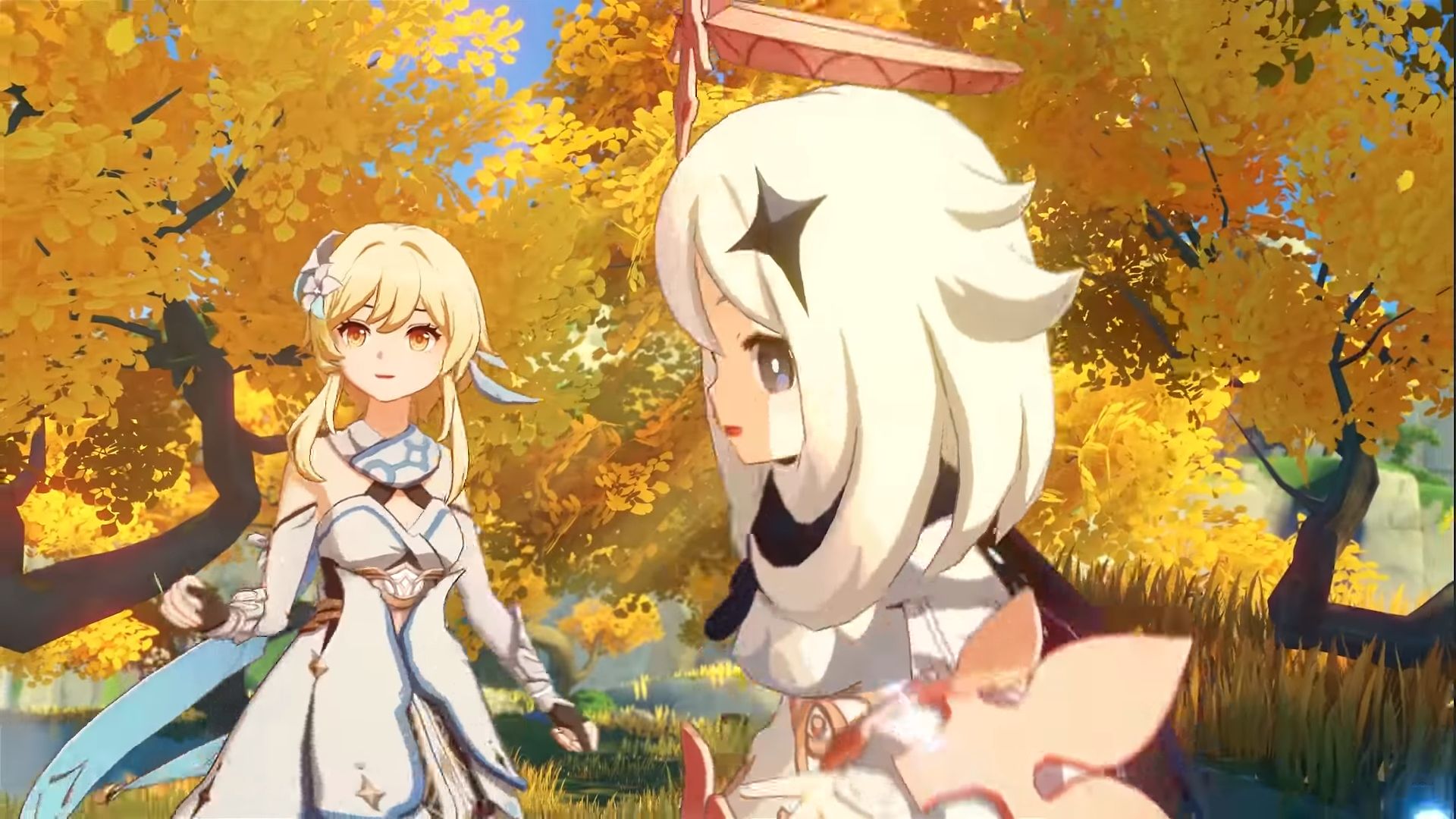 Moreover, as a f2p game, we're holding our breath for the inevitable moment when the devs announce their business model. If you've been around mobile games, or f2p games, in general, then you'd know that nothing in this industry is truly 'free'. We're just hoping players aren't forced to pay if they want to play more than a limited amount of time every day, or to receive unfair benefits and advantages that might ruin the experience for others. On the flipside, we're suckers for cosmetics, so we're hoping that part of the paid benefits come in the form of outfits, weapon skins, and other awesome items that change our default appearances.
When is It Releasing?
The developer miHoYo stated that Genshin Impact is releasing for Android, PC, and Consoles in October 2020. However, the team has since said that the game might be released before the announced date.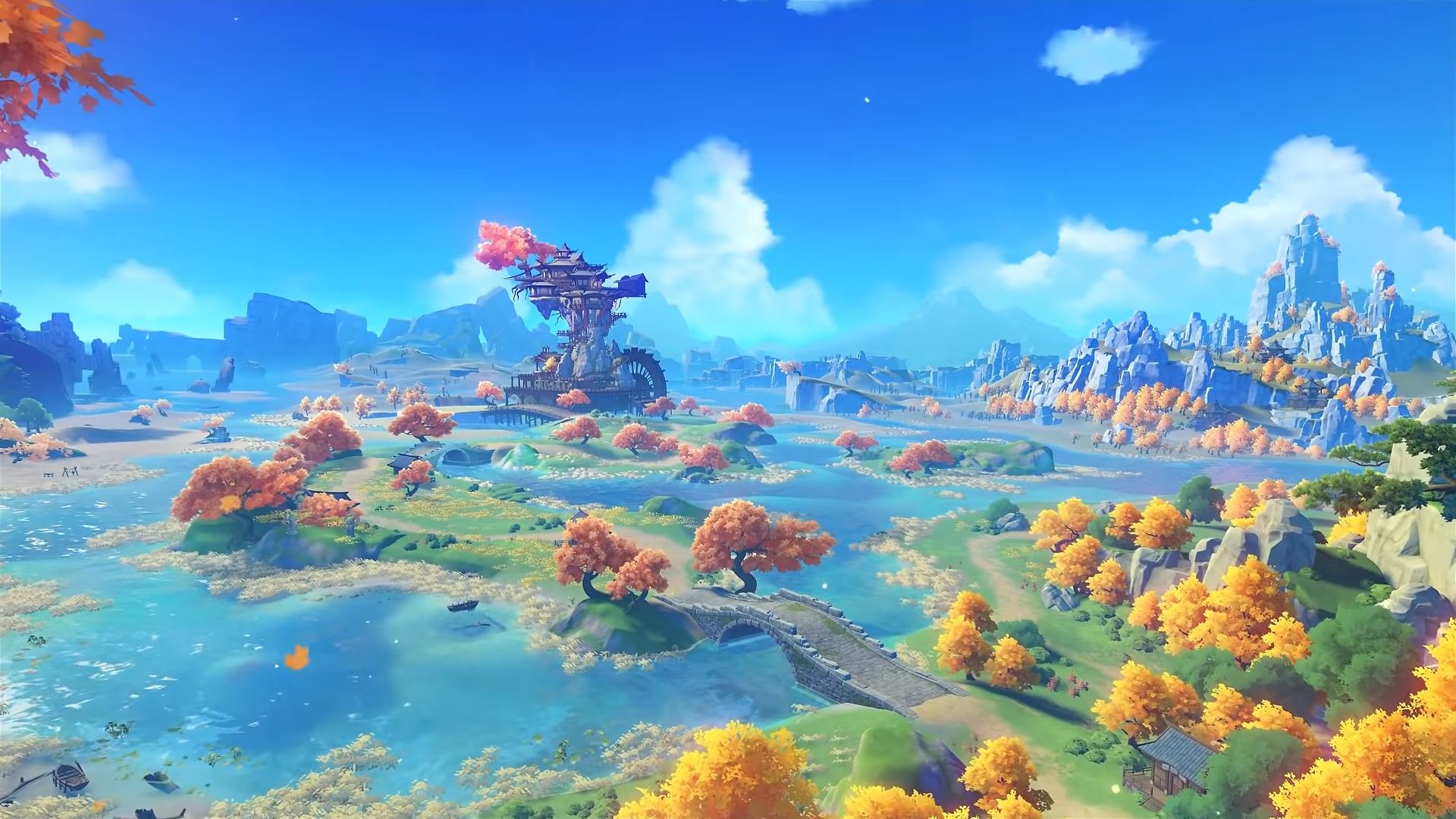 Why Should I be Excited?
Even though Genshin Impact, as we mentioned above, is very similar to Breath of the Wild, it also brings some new things to the table, chief of which being its open world. While the gameplay mechanics are similar, the world is not, and so you'll be exploring a massive land with unique characters, sprawling cities, and many interesting things to find.
From what we've seen, your protagonist is silent, and most of the talking is done by the companions that you'll meet along the way, or by your fairy companion, Paimon. However, aside from talking and giving exposition, your characters are much more than just decorations used for worldbuilding.
You can freely swap between the different heroes that join your group, with each having different weapons, skills, and specialties. This variety gives you lots of different ways to play the game; whether you like battling with strong, heavy weapons, or with a combination of fast sword swipes with a dash of magical mayhem, Genshin Impact has quite a lot of variety to offer. From what we've seen so far, there were at least 18 playable characters in the game in the beta, with a reported total of 30 coming out in the final game; that's a lot of play styles!
Some of the different characters and play styles, from what we've seen so far, include the following:
Protagonist/Traveler: You can name this character however you want. The MC wields a one-handed sword and attacks with a combination of fast swings and wind-based magical abilities.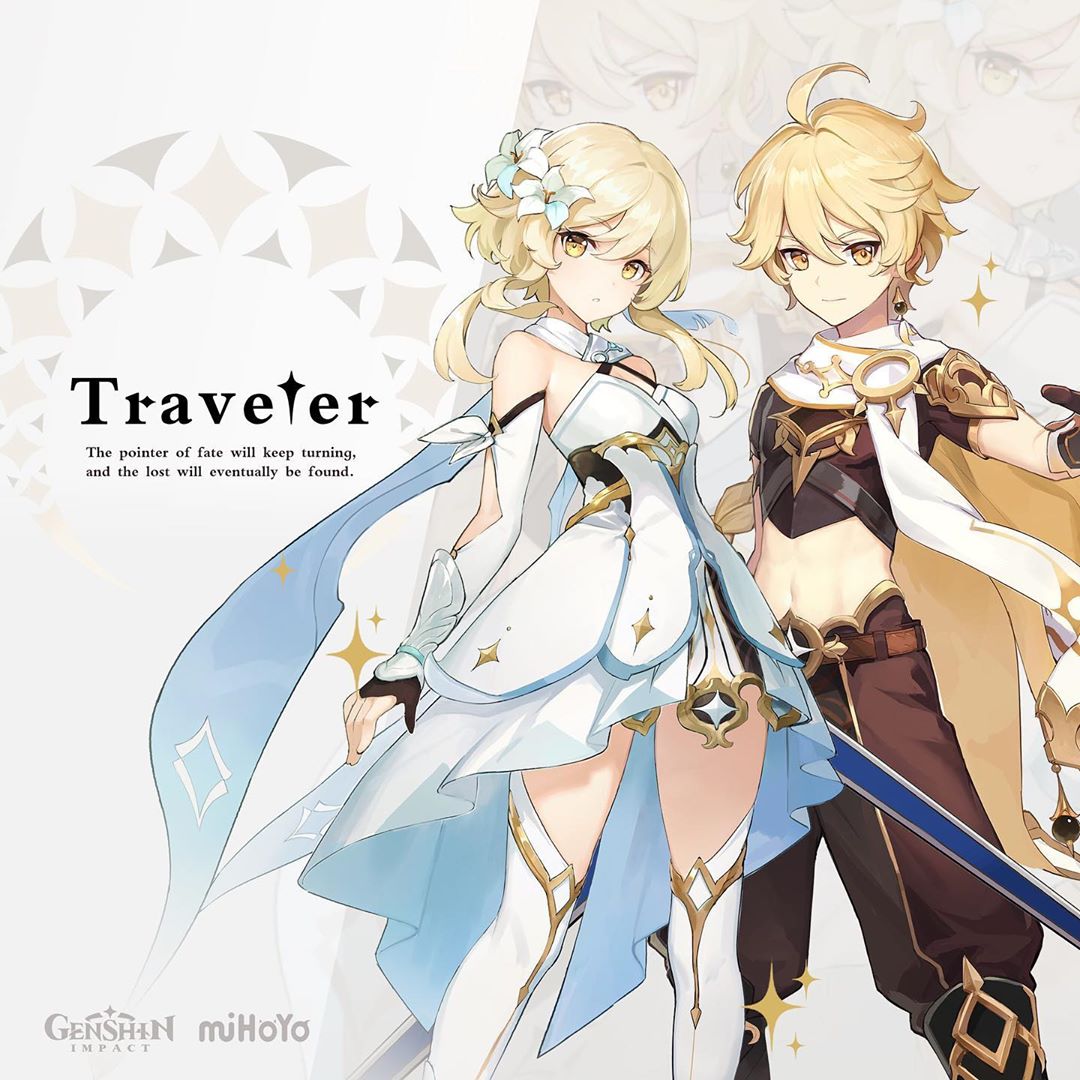 Amber: A spirited girl that uses a bow and the power of fire to turn her enemies into flaming pincushions. She can also set fire to the environment for various effects.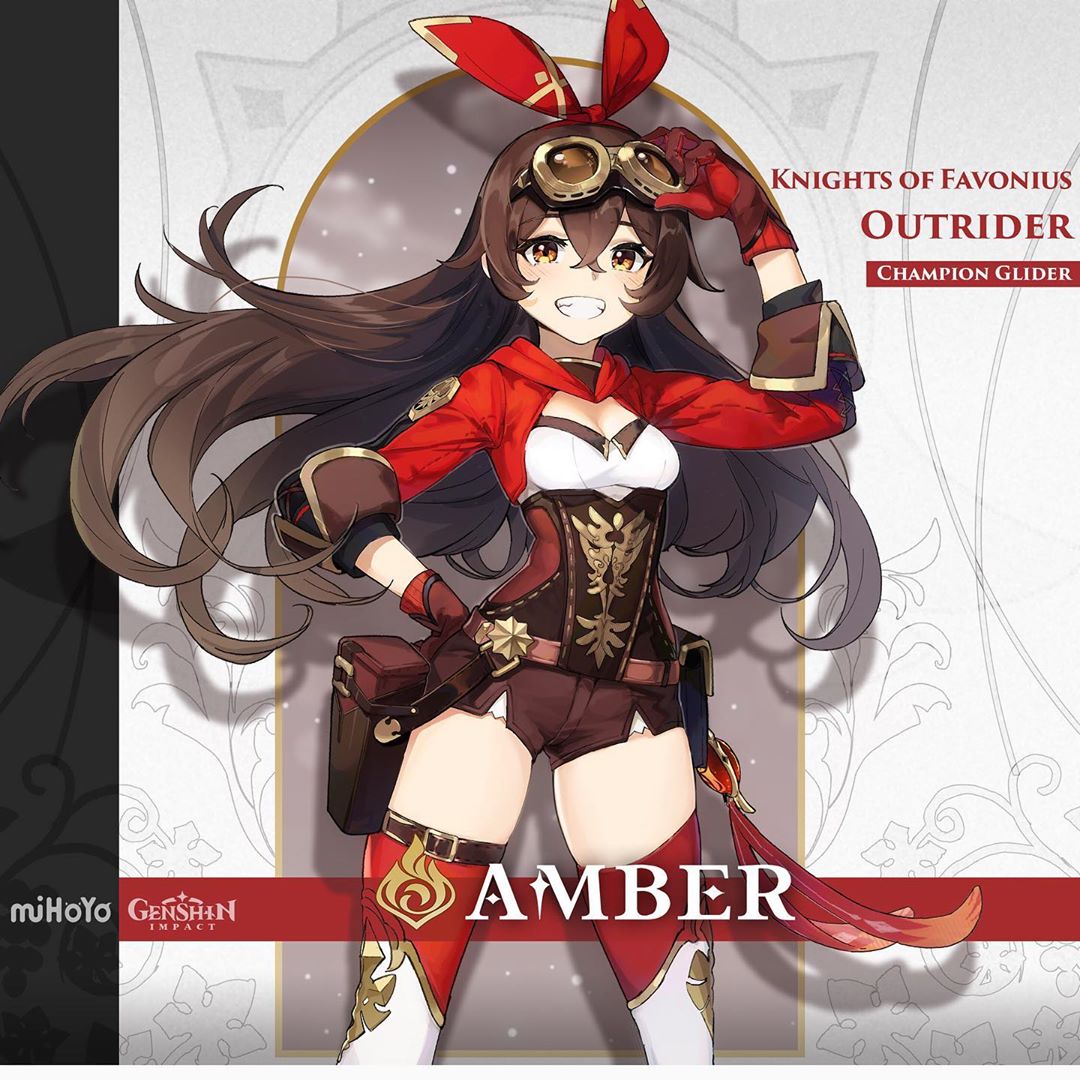 Kaeya: A powerful swordmaster that attacks with blinding speed. His mastery over the element of ice allows him to slow and freeze enemies, leaving them exposed to his melee attacks.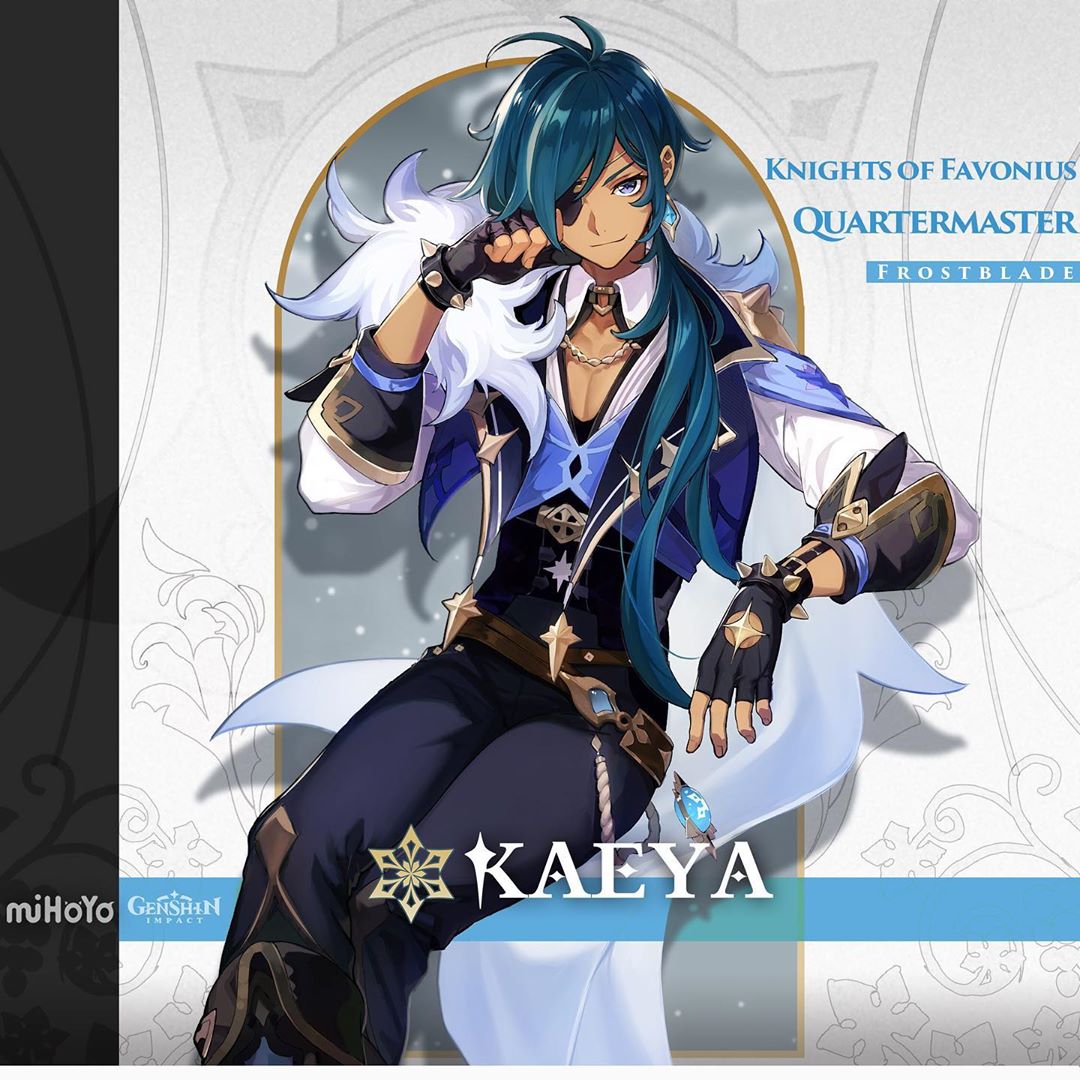 Lisa: A charming witch that attacks using her tomes and the power of lightning. Her powerful AoE spells make her ideal for dealing with large crowds of enemies, though she's quite vulnerable due to her long casting animations. Once she manages to cast a spell, though, it's lights-out for her enemies.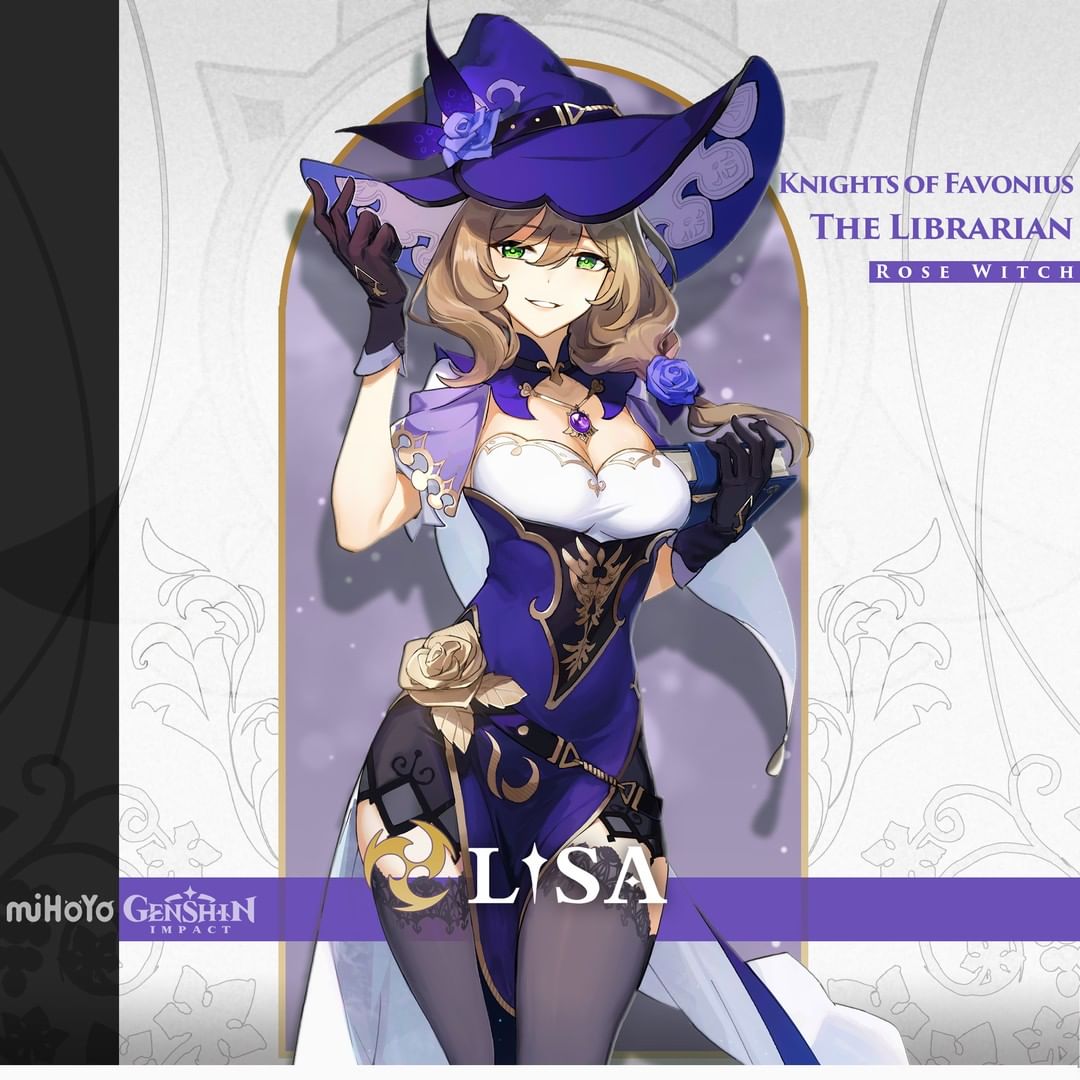 Barbara: From her small size, you wouldn't think she'd be able to stand on her own. However, she can channel the power of water to both heal her allies, buff herself, and wreak havoc on the enemies. What she lacks in pure damage, she makes up for in survivability and utility.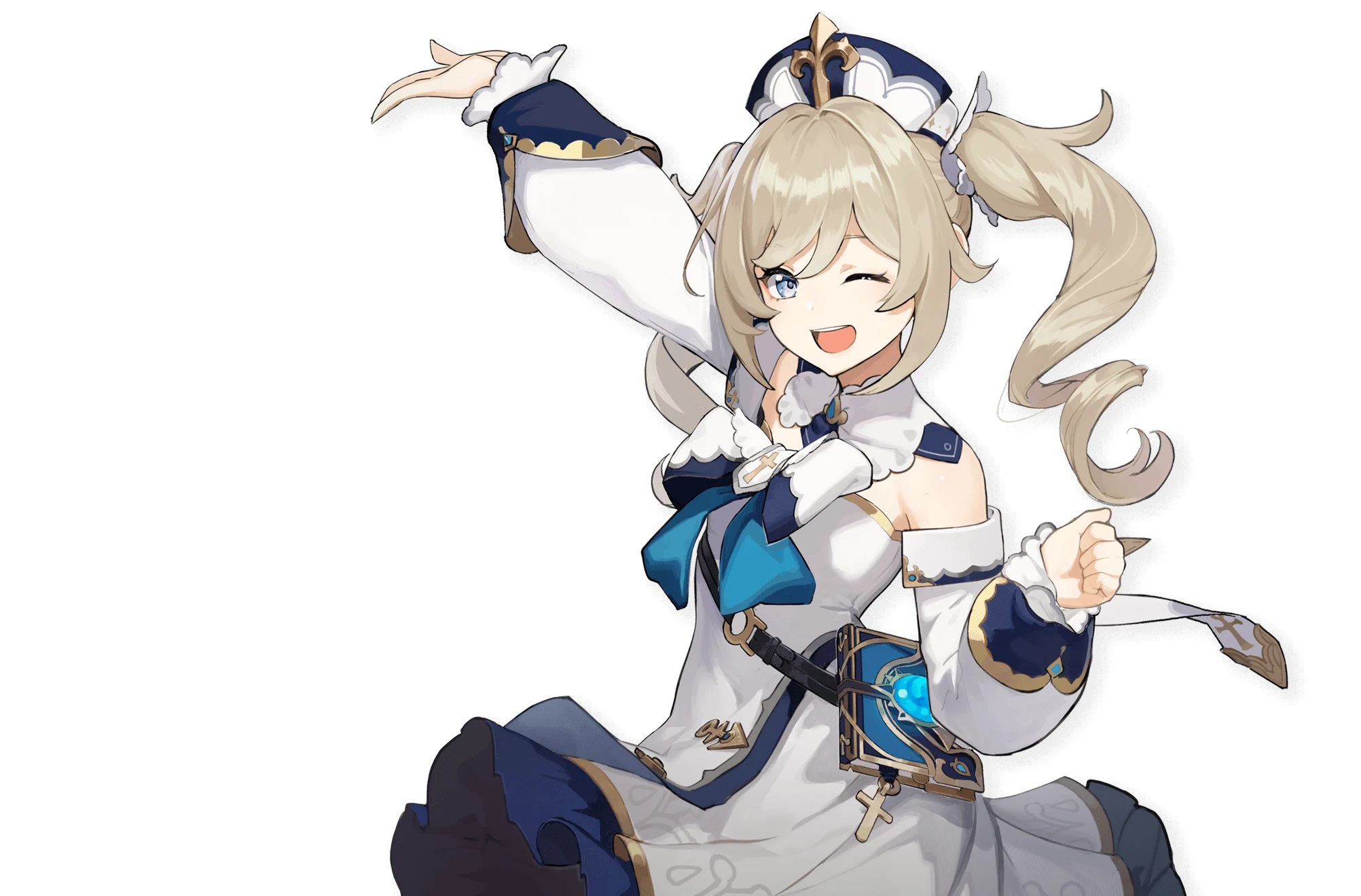 Jean: Like many knights, Jean uses a one-handed sword. However, her charge as the Grand Master of the Knights of Favonius also means that she has access to powerful magical skills and attacks to complement her deft swordplay. She can unleash devastating charge attacks to make short work of the enemy.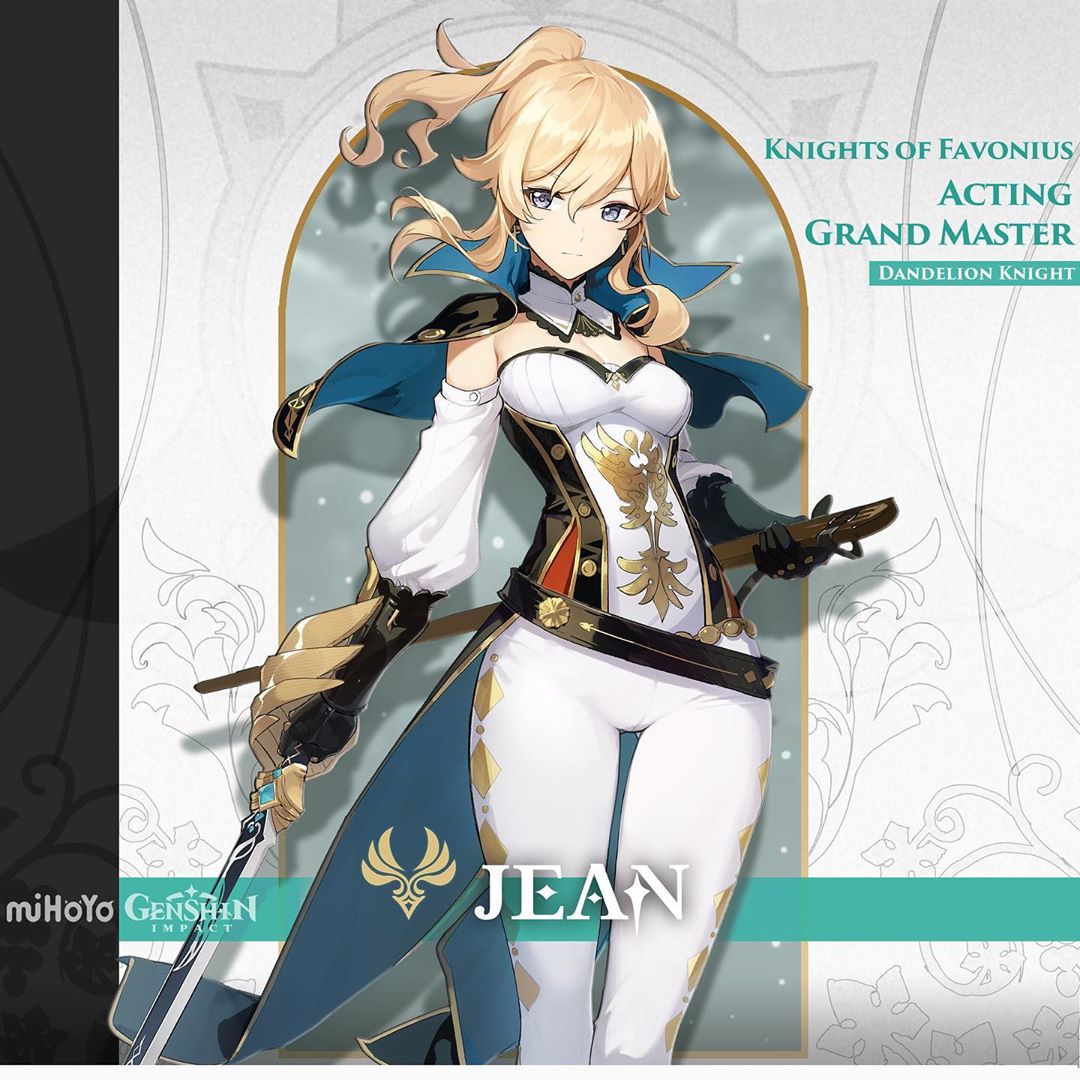 Xiangling: Armed with a spear, her martial prowess is second to none, combining powerful sweeping attacks with fire magic to set both the environment and her enemies ablaze with a flurry of blows.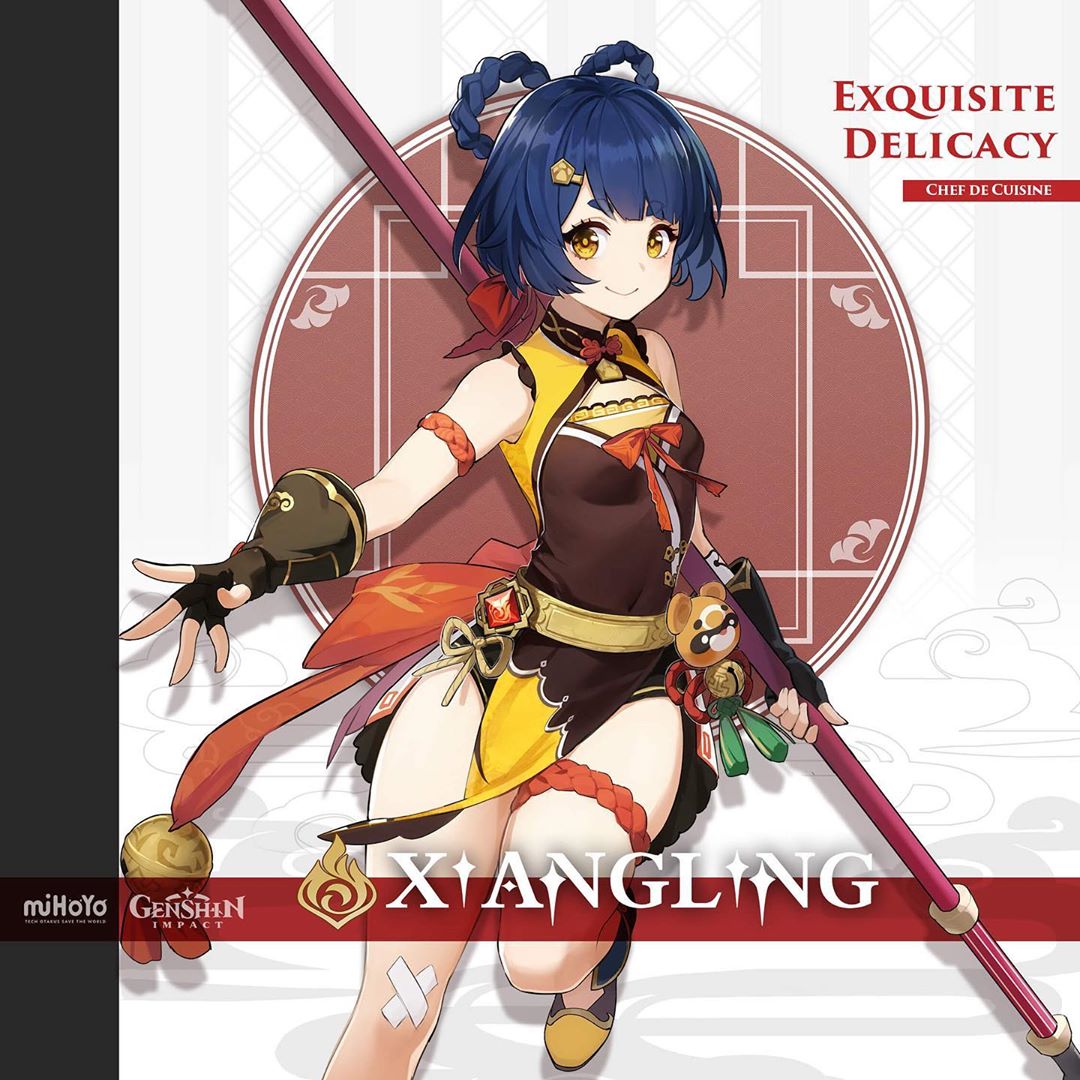 And this is only a small sample of the characters available in Genshin Impact. Even though we mentioned only 7 of the reported 30 that will be available upon the game's release, no two heroes play the same. It's this very variety that makes us so excited for this game. As players who really enjoyed their 400 or so hours with Breath of the Wild, we're excited to revisit its mechanics in a vastly different world, with many different characters, and other awesome new features. And if you're a fan of anime art styles, well, this one will be right up your alley, too!
Are you excited for Genshin Impact? Let us know your thoughts in the comments below!