News
Honor of Kings to be Released Globally in Late 2022, Closed Beta Tests Expected in July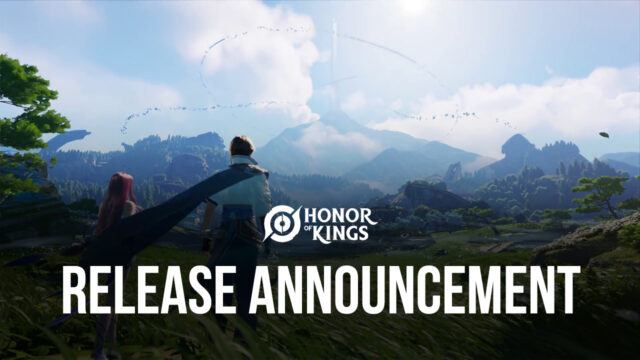 Honor of Kings is the highest-grossing mobile game, with over 100 million daily active players. The MOBA title developed by TiMi Studios (a subsidiary of Tencent Games) and published by Tencent Games is also one of the most popular MOBA titles in the market.
Honor of Kings is currently available in Mainland China but will release to the other regions across the world, and players globally will be able to play it soon. Level Infinite will publish the global version. The company announced on its Twitter handle that they are already developing the global version of Honor of Kings. Level Infinite has planned to roll out the global version by the end of this year and has mentioned that they will start conducting closed beta tests in July.
An overview of Honor of Kings MOBA –
Honor of Kings will feature all the standard mechanics available in every MOBA game. Players must take control of a character with unique skills and abilities to defeat their opponents. Various kinds of damage can be dealt to opponents, such as Physical Damage, Critical Damage, Magical Damage, and Real Damage.
Honor of Kings features the following unique game modes –
Rift of Kings (5v5)

Battle of Changping (3v3)

Mo Zi'sLane Gear (1v1)
The game hit its significant milestone in November 2020 when it crossed 100 million active users. They have consistently maintained a massive player base in Mainland China, one of the key reasons for it being the first mobile game to cross $10 billion in revenue.
Honor of Kings Global Release Details –
The developers have not confirmed any release date as of now. However, it is expected to be released between October and December since they have mentioned that it will be launched in late 2022.
We have great news! We will be rolling out Honor of Kings by TiMi Studio Group to you global gamers by the end of this year!

Rounds of closed beta tests will be gradually announced starting next month.

Please be patient and stay tuned for more updates! pic.twitter.com/T8ZN1ZLM8Y

— Level Infinite (@LevelInfinite) June 7, 2022
Tencent Games will be looking to reassert its company's dominance in the mobile gaming industry with its plan of launching the highest-grossing mobile MOBA title worldwide through TiMi Studios and Level Infinite.

What do you think about Level Infinite launching Honor of Kings globally? Let us know in the comments section below.