News
NieR Reincarnation – How to Play the New NieR Mobile Game on Your Computer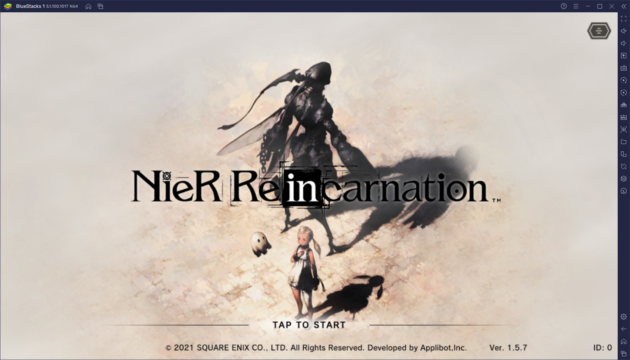 The NieR series of video games has always enthralled its audience ever since its first entry. As a spinoff of the Drakengard series, NieR has always been an interesting franchise, particularly since it expanded considerably the lore and scope of the universe, and took it from being set in a fantasy world unknown to our own, to actually taking place in a post-apocalyptic version of modern Earth where humanity is all but extinct. And most interestingly, all of these games were conceived by the creative mind of Yoko Taro, a person whose prowess in the video game industry has become synonymous with quirky, odd, and ultimately thrilling and exciting titles.
NieR Reincarnation—stylized as NieR Re[in]carnation—is the latest entry in the series, set in the very same universe as in Drakengard and other NieR games. While we really don't know much about the story, particularly since Yoko Taro really likes to surprise his audience with shocking twists and reveals in his games, we know that the events in the game will feature a brand new cast of characters, and might also feature cameos and crossovers from previous titles, including the widely popular NieR: Automata.
In stark contrast with other games in the series, which are usually action RPGs, Reincarnation is going to be a turn-based RPG with a heavy emphasis on story and exploration. The game features gorgeous 3D environments and stunning hand-drawn character art and portraits, and will take players across a wide variety of locations with breathtaking visuals. This makes NieR Reincarnation, more than just another game to beat, a comprehensive experience to stimulate the senses.
However, considering all the amazing things that await you on the NieR Reincarnation release date (which is today, by the way!), you'll definitely want to play it on the best platform to thoroughly enjoy all its features. Sadly, this game is only available for Android and iOS, which means that you'll lose a lot of the awesome details since you'll be playing on a small screen, and possibly with performance issues unless you have a really good and expensive device.
Luckily, you can install and play NieR Reincarnation on PC with BlueStacks, our Android emulator that gives you the best experience with your favorite Android games by letting you play them on your computer, with the best graphics and using your large monitor, and with comfortable mouse and keyboard support.
How to Install and Play NieR Reincarnation on PC with BlueStacks
Getting started with the NieR mobile game on your computer is quite easy. Simply follow these steps and you'll be ready to play in a few minutes:
Download and Install BlueStacks 5

on your PC.

Launch the emulator and, once loaded, open the Instance Manager by pressing Ctrl + Shift + 8.

Click on "New instance" on the bottom right, and select

Fresh Instance > Nougat 64-bit

.

Assign enough resources to the new instance for it to run adequately. If your PC fulfills the recommended requirements to run BlueStacks 5, just assign it 4GB of RAM and 4 CPU cores.

Once done, launch the new 64-bit instance by clicking on the "Start" button beside it in the Instance Manager.

On the new instance complete Google Sign-in to access the Play Store, or do it later.

Look for NieR Reincarnation using the search bar on the top-right corner.

Click to install NieR Reincarnation from the search results.

Complete Google Sign-in (if you skipped step 6) to install NieR Reincarnation.

Click the NieR Reincarnation icon on the home screen to start playing.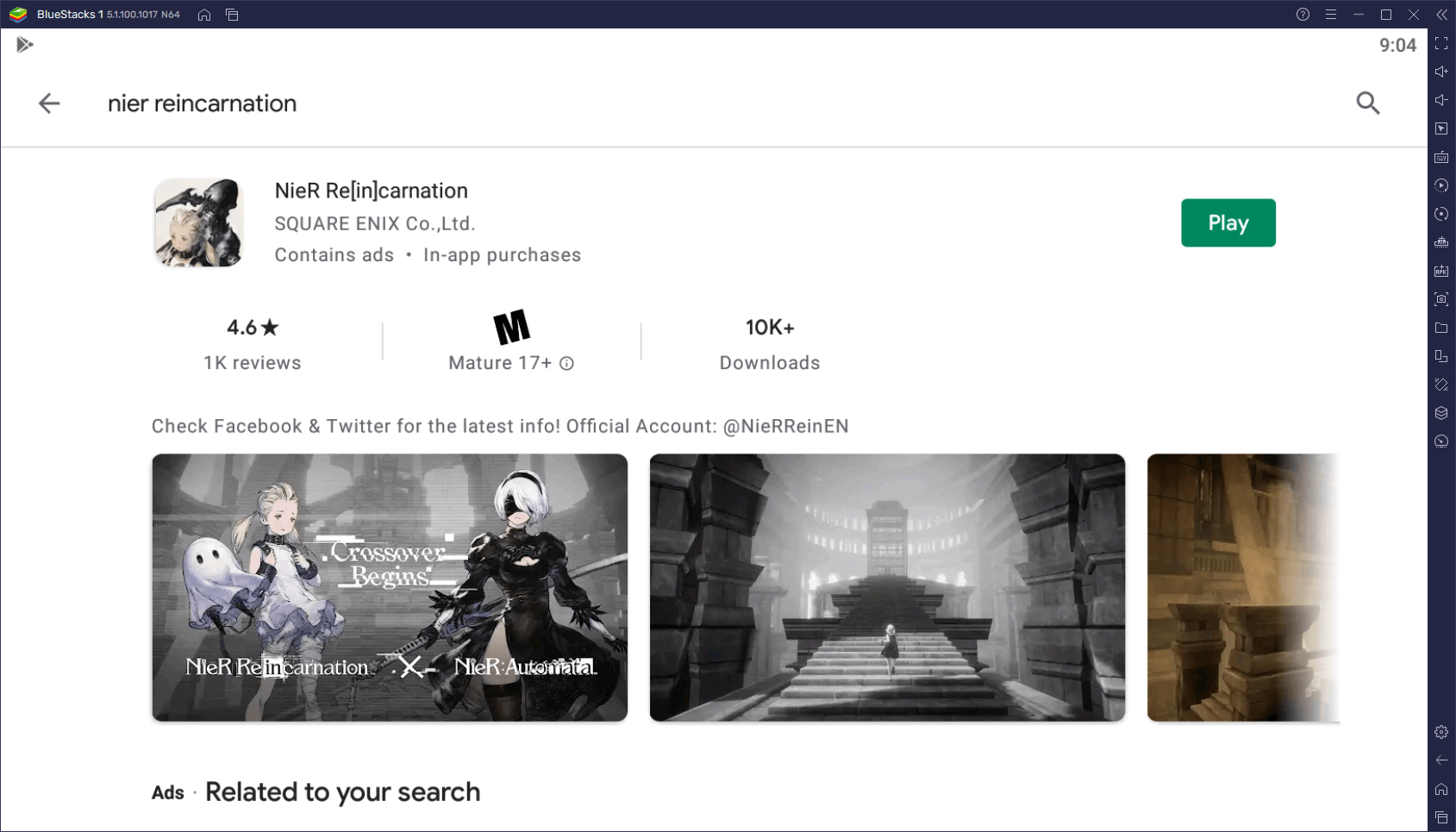 Playing on PC with BlueStacks is the best way to enjoy Nier Reincarnation as it'll give you the best visuals, performance, and access to a variety of different tools and features to streamline your experience.
Please let us know in the comments if you're having issues with the install process. Also feel free to share your thoughts about this awesome and new NieR mobile game!