News
Ikina Games To Develop A Multi-Platform Game Based on The Popular K-Drama Series "All of Us Are Dead"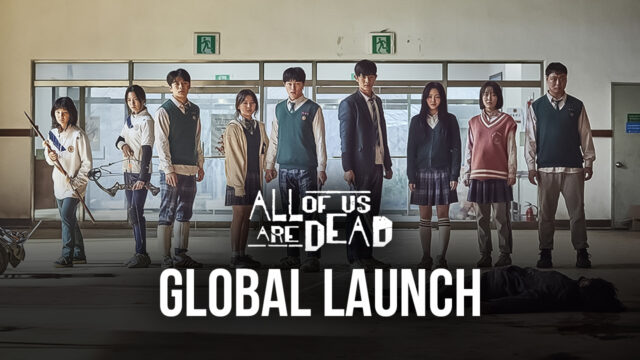 The South Korean game development company Ikina Games recently announced their plans to develop a multi-platform game based on the popular webtoon "All of Us Are Dead" written by Joo Dong-geun.
This Naver webtoon (visual novel) was also the source material for the popular Korean Netflix series "All of Us Are Dead." The web series quickly became trending at Netflix's no 1 in just a few days after its release on January 28, making it the second Korean web series to so after the popular Squad Game.
All of Us Are Dead, or jigeum Uri Hakgyo Neun, is also known by other names such as "Now At Our School," "Our School Now," and "Now Our School." Now with the sudden popularity of the web series, Ikina Games plans to make a story-based adventure game using the All of Us Are Dead webtoon IP.
Ikina Games said, "The webcomic 'All of Us Are Dead' is a work that shows the different human groups of 'zombie disaster' taking place in the space 'School' that everyone is familiar with. Therefore, we chose the visual novel as the most suitable game genre to capture the emotional narrative and the tension of the original story,"
CEO Bae Junho said: "I am very happy to be able to play "All of Us Are Dead" as a global IP, I think it is a huge honor and a challenge. I want to make a game that not only allows people who already know the original webtoon A game that people who are new to it can also enjoy."
Ikina Games
The South Korean company has developed quite a few games in various genres for mobile, PC and console. Here is a list of their games:
Fairytail Goku Maho Ranbu- Mobile RPG

Saint Seiya Party Battle- Mobile Character-collecting RPG

Super Hamster Ball- Mobile Puzzle Action Game

Cubians- PS4 VR Table Defense Game

Hero We Go!- Mobile Collection RPG

Soul Raid- Mobile Storytelling Collection RPG

Evangeline Princess Of Hell- Mobile 2d Defense Game
And they have currently have two new upcoming games set for launch;
Order Zero- A visually stunning mobile shooting game developed alongside the famous publisher Copro.

Galaxy Tales- An action platformer Rapunzel adventure game, launching soon on Steam and Nintendo Switch.
Then we have more games in early development, such as Project Origin and Project UM for 2023.
More Game Details
If you haven't watched the Netflix series yet, "All of Us Are Dead" takes place in a school where an unsuspecting student gets bitten by a hamster infected with the zombie virus leading to the beginning of a zombie apocalypse. Now, the remaining students trapped in there have to navigate the zombie-infested school looking for a way out without getting turned into a mindless munching machine.
Now, as the game is based on the original webtoon, developers can add more detail to the characters, explain their personalities a bit more, add multiple endings based on the player's decision, construct new scenarios goals and finally increase the horror aspect, after all, it is a zombie survival game.
As per Ikina Games, the "All of Us Are Dead" game is under development with plans for PC release via Steam in the second half of 2022 (after July). After that, the company plans to expand the game to mobile and consoles such as PS4 and Nintendo Switch.
As the "All of Us Are Dead" IP is now a global phenomenon, the new game will also get a worldwide launch in multiple localized languages.
That's it for now about the Ikina Games' development plans for an "All of Us Are Dead" multi-platform game. But be on the lookout for more gaming-related content from us.