News
Illusion Connect Global Release – A Sneak Peek at This Awesome New Mobile Strategy RPG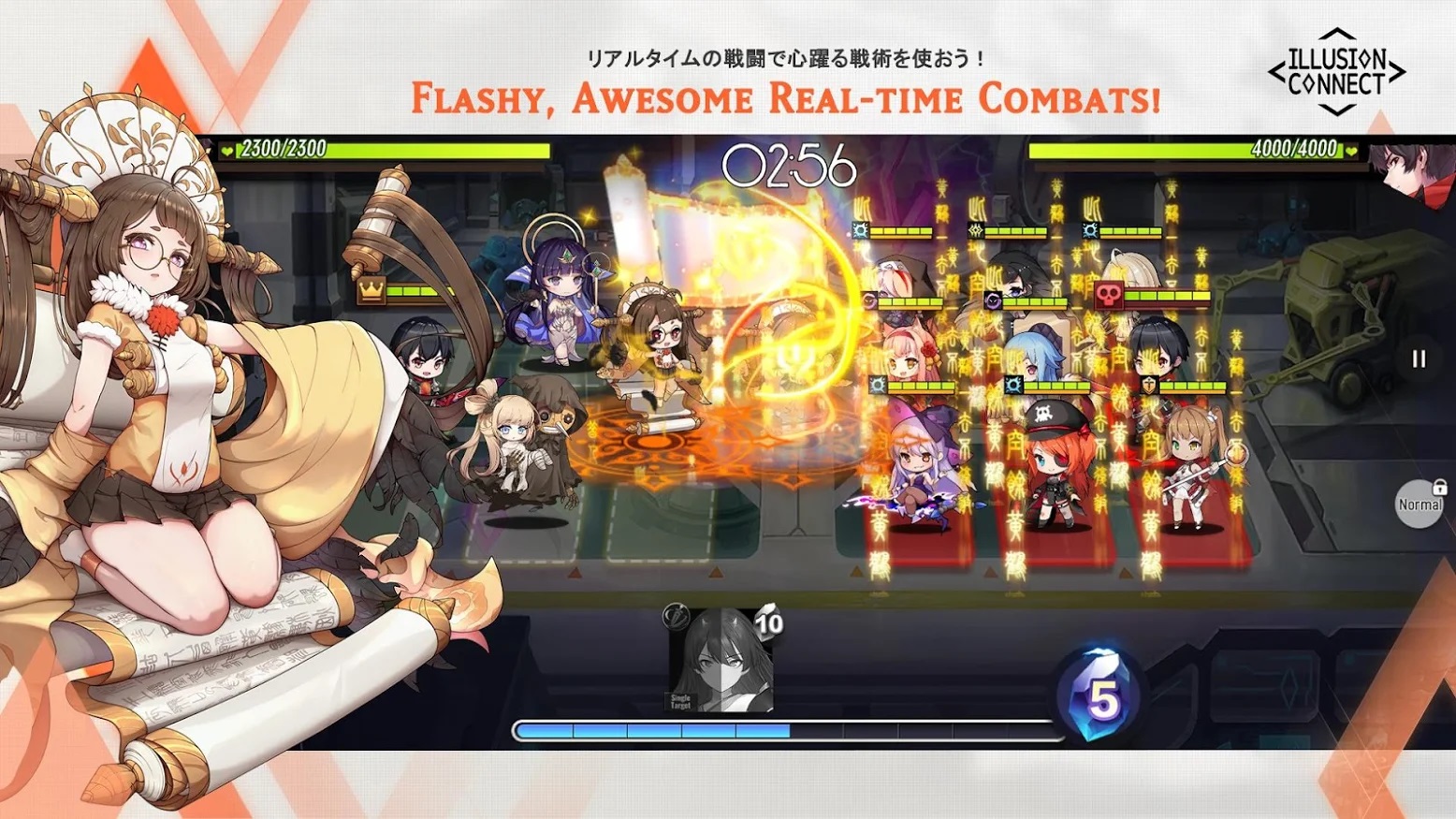 Today, we've to talk about one awesome new game that was released a while ago in South Korea, Taiwan, and other Asian regions, Illusion Connect. Developed by Superprism Technology, a relatively young studio that has a few good games under their belt, including the popular SNK Allstar, this new title combines an engaging narrative with great real-time strategy combat, and of course, lots and lots of waifus and husbandos that you can summon and unlock from the game's gacha system.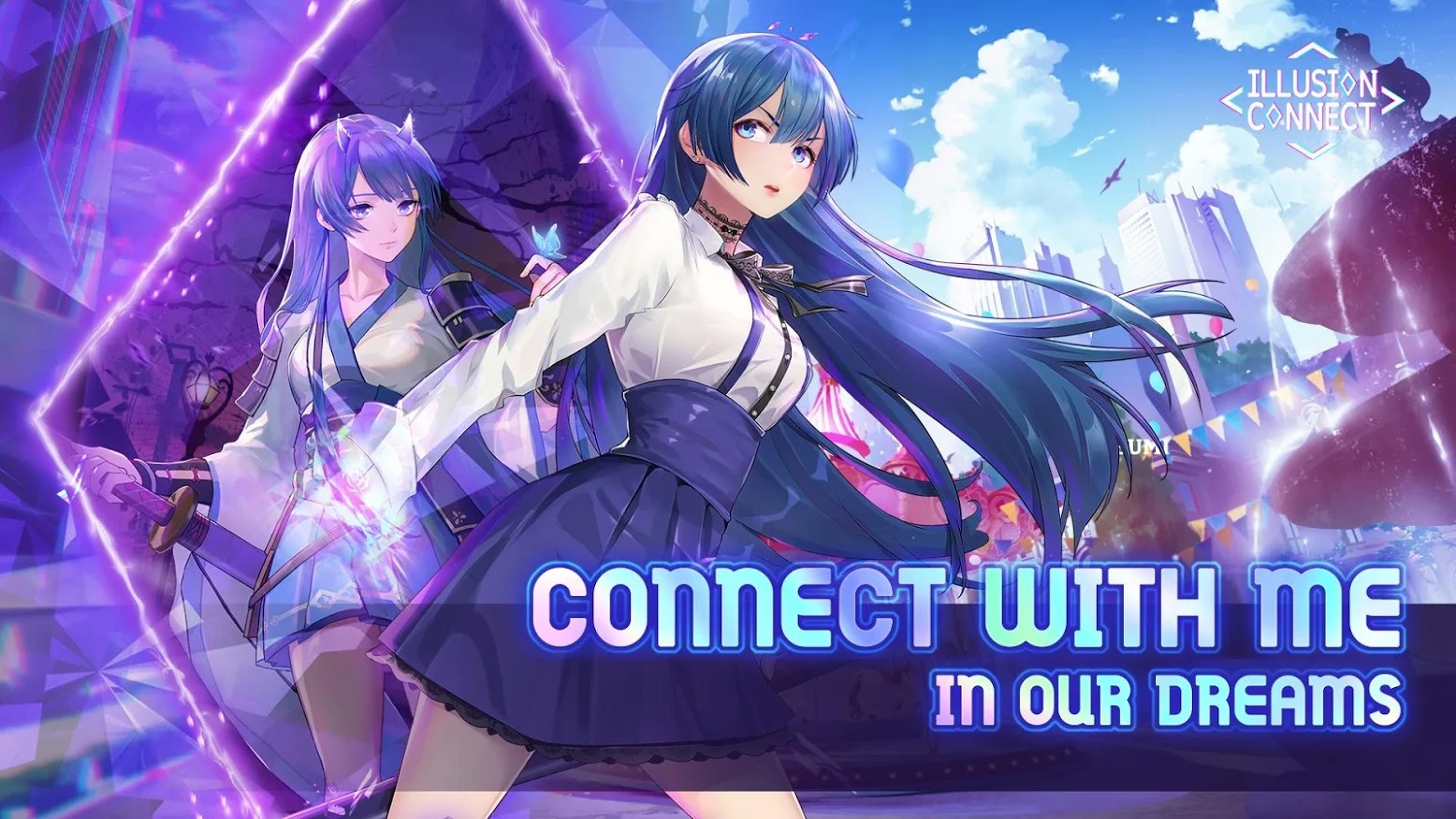 Though the game has already been released in the aforementioned regions, it's also coming very soon to the West. For this reason, we wanted to give you a sneak peek of some of Illusion Connect's stronger aspects and what you should expect from this upcoming title.
What is Illusion Connect?
Illusion Connect plays a bit like Clash Royale in the sense that the combat consists of deploying and retiring characters from the battlefield using a mana-like resource that regenerates over time. Only, instead of battling on a board with a top-down view, the arena is viewed from a side perspective and divided into two sides with 3×3 grids in each.
The objective here is that each team must deploy units on their sides to fight against the enemy's soldiers, and eventually overpower and defeat their leader, after which the fight is over. Consider this battle system like a light version of Clash Royale, played in a 2D perspective, and where the objective is to defeat one leader unit instead of having to destroy the enemy's bases.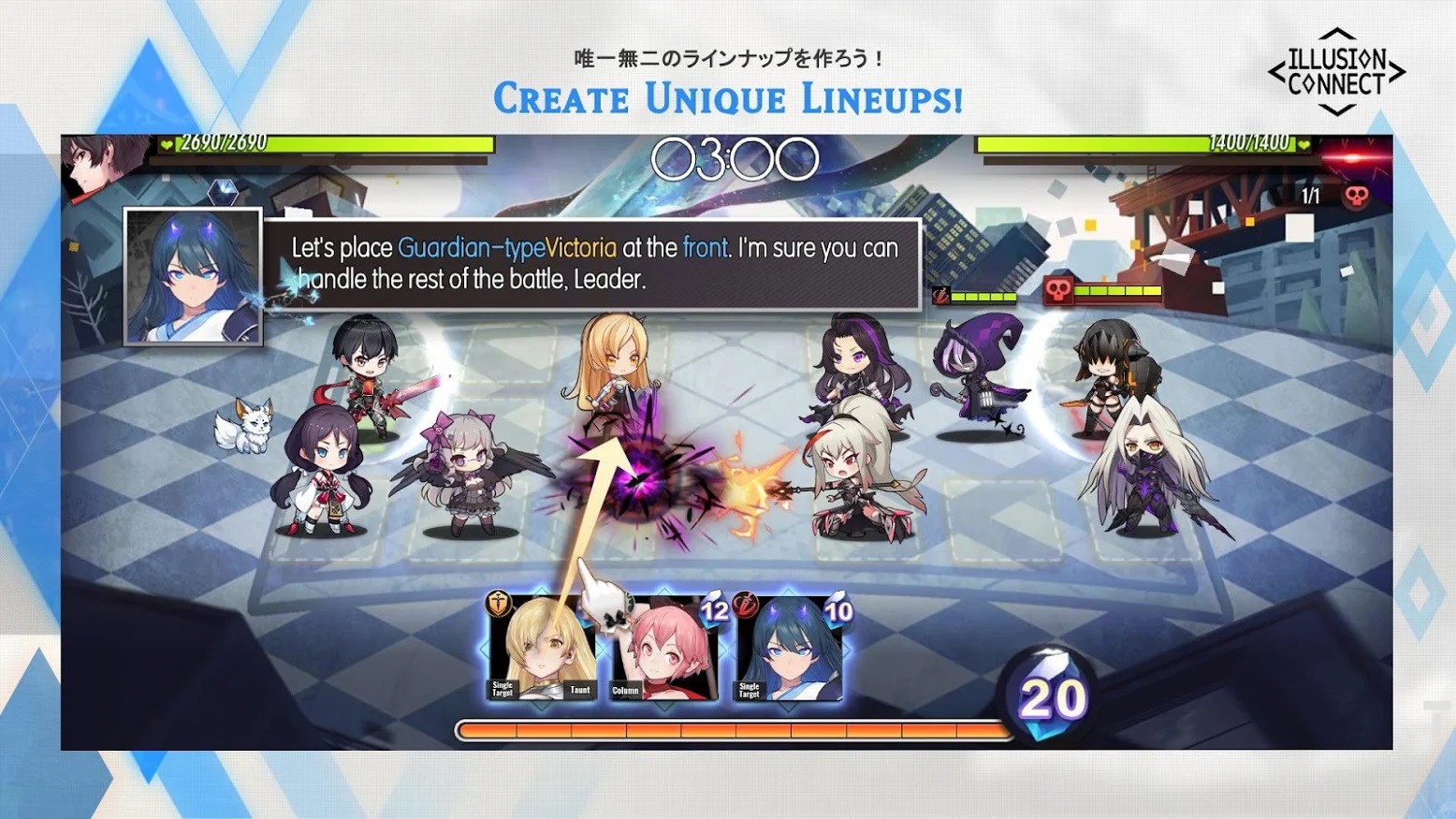 Every character in the game has specific roles and abilities, and players must consider these traits carefully when deploying them in combat. For instance, if the enemy has deployed multiple weak units, the player could summon an AoE hero to mow them down and open a path to the leader. Afterward, the player can summon a Single-Target character to promptly destroy the leader and win the match. However, real battles can be much tougher than this and the player will have to adapt accordingly.
Illusion Connect manages to strike a perfect balance between gameplay, graphics, and performance, and is definitely worth checking out if you're a fan of strategy gacha RPGs.
Illusion Connect Global Release Date
Despite being out already for some time in Asia, the global version of Illusion Connect is scheduled to release worldwide on October 22. However, players can already pre-register, either on their official website or on their Play Store page, and receive loads of awesome prizes one the game launches. If you're interested in what you've seen so far, feel free to pre-register as the prizes may potentially give you a much-needed headstart from day 1.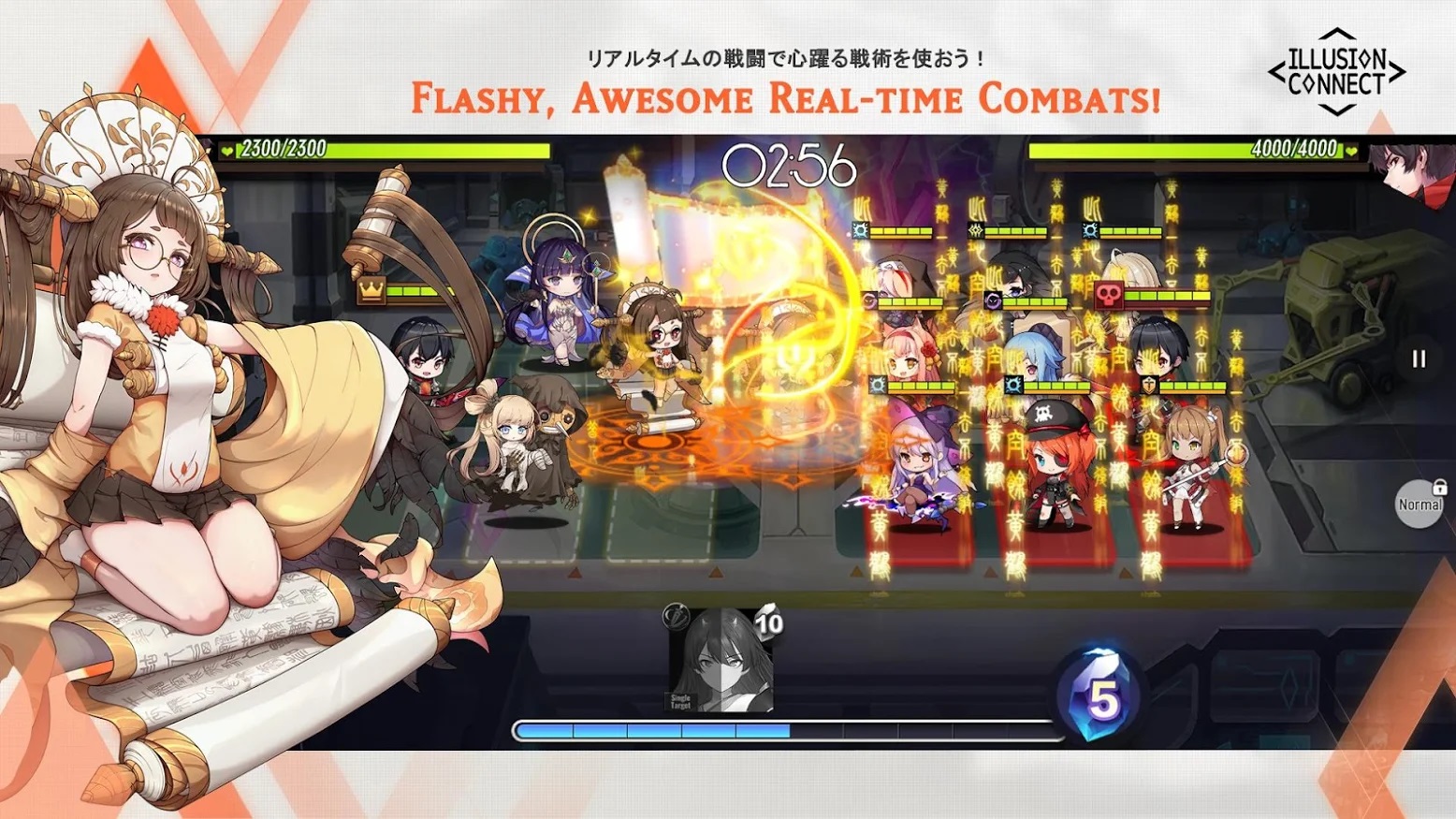 What do you think about Illusion Connect? Do you think it has potential to be the next best gacha game of the hour? Let us know your opinions in the comments below, and don't forget to check back once the game launches as we'll surely have plenty of guides to help you get started on our blog!